In Stride
Why Running Makes You Live Longer
Hint: It has nothing to do with mileage or speed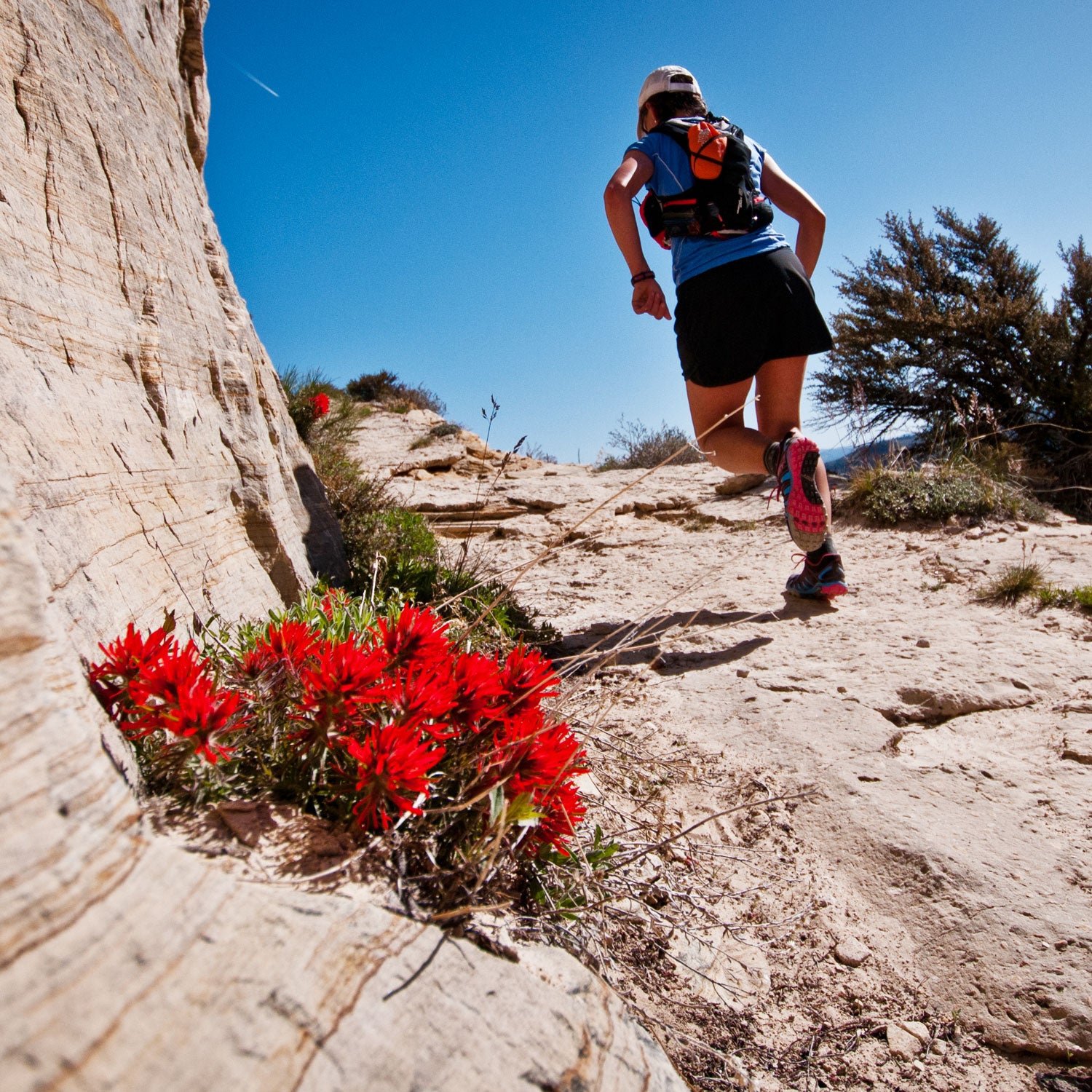 Ryan Smith(Photo)
Heading out the door? Read this article on the new Outside+ app available now on iOS devices for members! Download the app.
Next time you're lacing up your shoes for a long run, consider this: Those extra miles might be for naught. 
That might be an exaggeration—one that ignores the mental aspects of running—but it gets to the heart of the findings of a new study. New research published in the Journal of the American College of Cardiology suggests that regular running reduces the risk of death (especially from heart disease) across the board—regardless of duration or speed.
In other words, don't scorn your "lazy" friends who are satisfied with a mile or two; they enjoy many of the same running benefits as you. According to the research, led by Iowa State assistant professor of kinesiology Dr. D.C. (Duck-Chul) Lee, runners of all shapes and sizes had a 30 percent lower risk of death from all causes and a 45 percent lower risk of death from cardiovascular ailments. The researchers found that runners, on average, lived three years longer than nonrunners. 
"What we found was a little surprising," Lee told me when I asked him what this means for the marathon-running crowd. "We found that runners who ran less than an hour a week showed similar mortality benefits to runners who ran three hours or more a week. We didn't see increased benefits from increasing speed or duration."
But Lee didn't caution against distance running, although some of his data might have suggested that. Charts provided in the study show a very slight uptick in hazard rates for runners in the fifth quintile, indicating that, to a small degree, marathoners might not enjoy all the same mortality benefits as their shorter-distance peers.
"For this study, we didn't want to say you should run to a certain point," Lee said. "There could be some upper threshold—and other studies suggest that—but this higher ratio in the fifth quintile didn't show a significant increase in mortality risk." 
Promoting running of all distances was actually part of what drew Lee to perform the study.
"There is some research showing sudden cardiac death during races, so people could have been worried," Lee said. "But running is the most convenient leisure-time physical activity. Everyone can do it, anytime, anyplace—and without buying any expensive equipment or membership."
So what accounts for the discrepancy between lower risk of all-cause mortality and cardiovascular mortality? The simple answer might get you on the trail and out of the weight room. "There's strong evidence showing benefits of aerobic activity compared to, say, weight lifting," Lee said. "It can improve heart and vascular function—that could explain the bigger cardiovascular benefits of running." 
Statisticians, we can hear you sharpening your quills and preparing arguments about reverse causality—the idea that healthy people may just run more and not the other way around. Lee says his methodology is as sound as it can be.
"The better study design is randomized control, where you recruit people, separate them into groups, and then measure something later on," he said. "But that's not always ethical. You can't make some smoke for a year to measure what that does to the body, so for some topics we rely on an epidemiological observational study."
Lee admits that the findings of an observational study don't prove causality as strongly as other types of studies might, but his techniques seem similarly legitimate. Lee used a restrict analysis where he looked at associations between running and mortality in two different groups—one with no major health issues and one reporting one chronic disease. Both groups showed similar benefits from running, regardless of prior health status. 
This all means that we could be entering a golden age of public health and running. According to the authors, promoting running could be as important as preventing smoking, obesity, or hypertension.
That's something we at Outside can certainly get behind. Might we suggest a race?
Lead Photo: Ryan Smith
Trending on Outside Online