Running Could Save Your Life
It may be the best natural medicine there is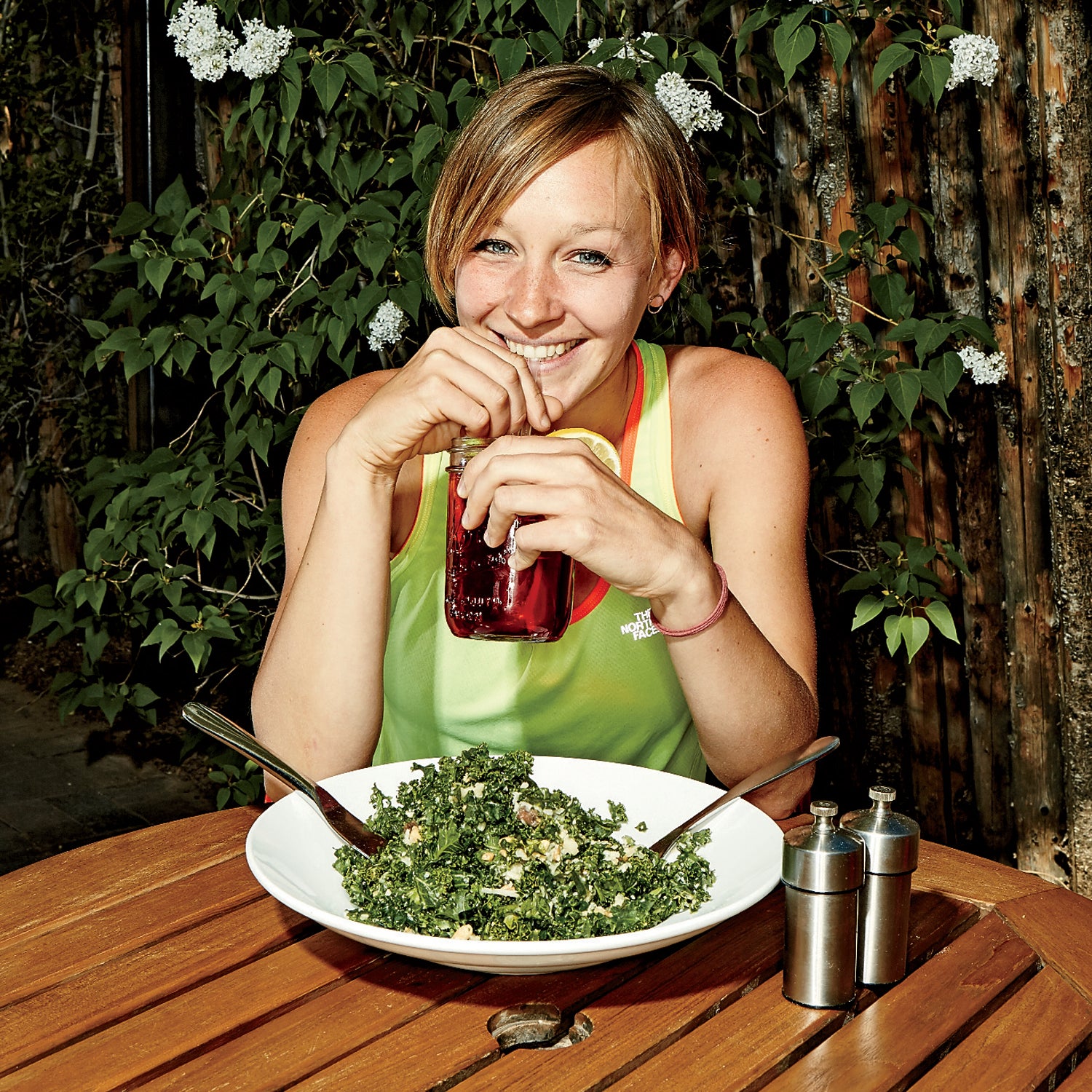 Ian Allen(Photo)
Heading out the door? Read this article on the new Outside+ app available now on iOS devices for members! Download the app.
Poll a group of endurance runners anywhere and at least one will tell you that he or she came to running not as a hobby but as self-prescribed medicine: ultrarunner Rob Krar to manage depression, his teammate Timmy Olson to replace a cocaine addiction, and countless others without sponsorships or fast race times who still see it as salvation.
I found running in the process of trying to crawl away from a decade-long eating disorder that had isolated me from everyone I loved and left me an emaciated shell of the vibrant, engaging person I'd once been. For years I was unable to reconcile the desire to be strong with the fear that every extra calorie I put into my body would somehow make me weak. The way I saw it, being thin made me an exquisite dancer and a competent athlete, and nothing could persuade me to the contrary. I was terrified of food. By the beginning of my sophomore year of college, I weighed 87 pounds.
Two things finally motivated me to try and get better: the university health department's threat to kick me out of school unless I promised to gain some weight, and my dad's newfound obsession with ultramarathons. It was captivating to watch him head out for long runs in the Montana mountains on Sunday mornings with half a dozen friends. When I promised to gain weight, it wasn't so I could survive my early twenties. It was so I could learn to run. 
It's a frustrating road, coming back from starvation. When I started eating again, my energy levels were suddenly inexhaustible. But I promised I wouldn't exercise until I gained at least ten pounds, which I finally did, just before summer break. With my nutritionist's permission, I bought a pair of lime green trainers and went running my first day home. While I didn't go particularly far or fast, the sense of freedom was everything I imagined it would be. I ran every day that summer and into the following fall. Two years later, I signed up for my first trail race and won. My parents, once fearful I was running to lose weight, have come around. 
You could argue that I've simply swapped one obsession for another, which in some ways is probably true. But given the choice, I'd rather be putting in 80-mile weeks and loving every minute of it than wasting away to nothing. I'm replacing something painful with something beautiful.