Yes, Charity Races Are Losing Money. No, They're Not Going Extinct.
With classic fundraising events on the decline, organizers are getting more creative—and the business of philanthropic racing is heating up.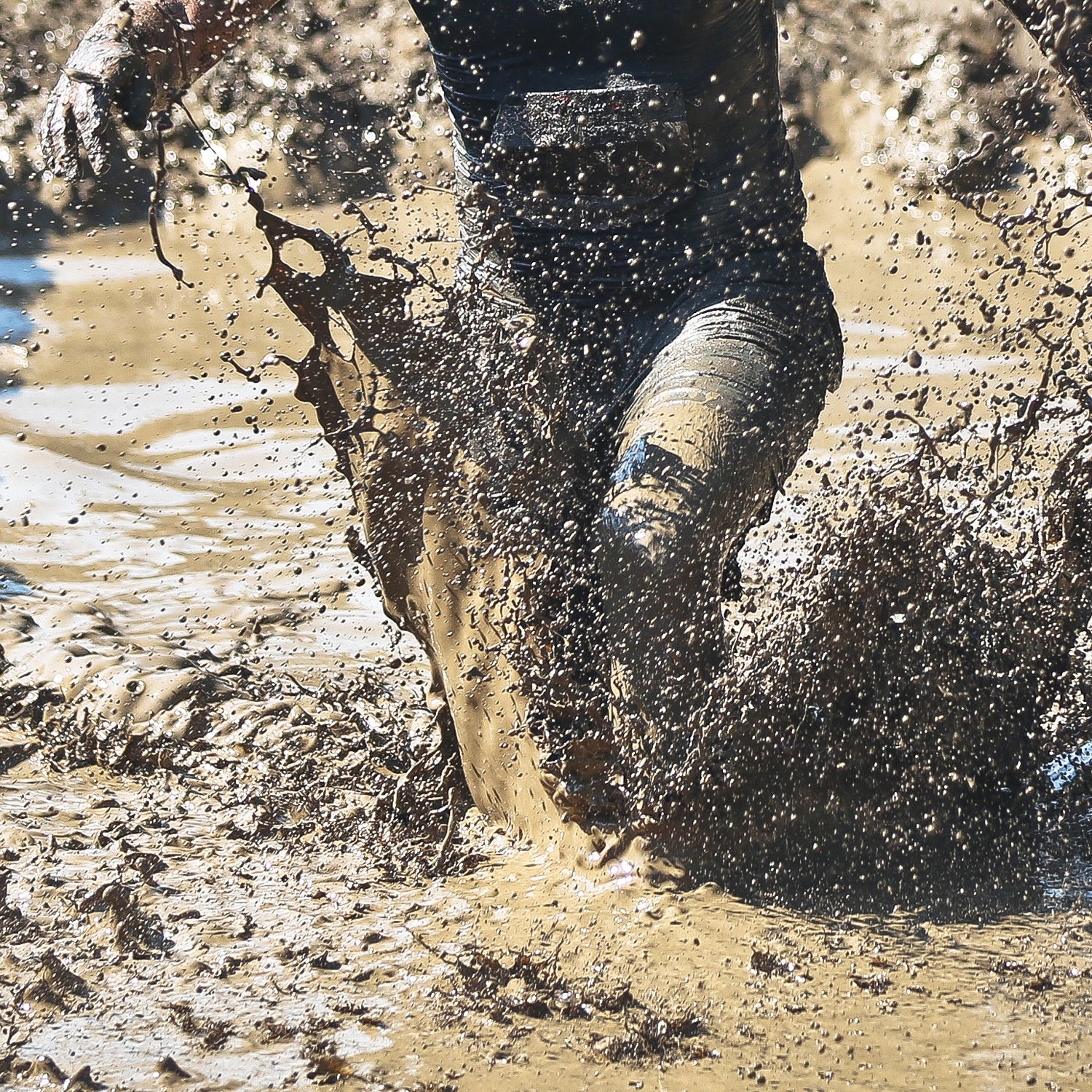 Erin Lanning(Photo)
Heading out the door? Read this article on the new Outside+ app available now on iOS devices for members! Download the app.
Has the charity race craze—all those walks, runs, rides, and mud runs done to raise money for good causes—begun to fizzle? The numbers for 2014 aren't in yet, but a survey of the top 30 programs showed a total drop of $44.5 million in 2013.
Make no mistake. Despite the declines, charity races and endurance events are still big business. In 2013, the top ten powerhouses affiliating with, or holding, such events raised more than $1 billion, led by the American Cancer Society's Relay for Life at $380 million, followed by the Susan G. Komen for the Cure's Race for the Cure at almost $107 million, according to Peer-to-Peer Professional Forum. But six of those top ten events saw income declines, continuing a trend despite the improving economy.
Industry pros say the overall participation rates are flat or down only very slightly. So what accounts for the decline in total revenues? It may be that newer, jazzier events are cannibalizing participants from the older, established pioneers. Three day walks are out, mud runs are in.
"People don't want to do a 5K," says Tim Brockman, CEO and founder of Event 360, an event production company that works with charities, including Komen and the AIDS Healthcare Foundation. "They want to go to a neon disco blacklight 5K at night, and the vampire run, and an undie 500." Events like the Komen three-day walk helped pioneer the business, Brockman says, but many younger people—the ones with extra income and the drive to do something active for charity—don't want to spend that much time out on the course. "They want to do it on a Saturday morning. It's more about instant gratification."
"People don't want to do a 5K. They want to do a neon disco blacklight 5K at night, and the vampire run, and an undie 500."
Brockman's company has seen growth in a new 5K mud run event it has operated with the Multiple Sclerosis Society called MuckFest MS. The MuckFests ran in ten cities and drew just over 30,000 participants in 2014. The company has added an eleventh city for 2015.
Events like MuckFest are contributing to the Juvenile Diabetes Research Foundation's declining participation numbers, says Amy Boulas, the JDRF's National Walk Director. "We did not have that competition before," she says. "And the younger generation says 'A walk's great. I'll do it once. But it's kinda boring and lame.'"
The silver lining for walks, however, is that walkers may be more dedicated to the actual cause, and be somewhat older and therefore have more money, and possibly time, to donate, Boulas says. Her retention rate, or the numbers of people who do a walk and then make the charity part of their life, is pretty good, though exact numbers were not given. "Anybody can do it," she explained of the walks. "There are not a lot of barriers to entry. What I need to do as a fundraiser is ensure my organization has another way to engage you after you have done the walk for two or three years."
Toward that end, Boulas is exploring so-called "customized" endurance adventures in which smaller groups of people can do many kinds of events, from kayaking to canal skating. "You've got to stay relevant the audience," she said. "And yeah, it's the younger generation. What do they want and expect? They say 'What appeals to us?'"
"Your job as the charity is to give them that extra VIP experience."
Smile Train, a charity that funds cleft palate surgeries around the world, has taken a slightly different approach to fundraising innovation. Instead of focusing on a short, sweet event like a morning mud run, or an array of different adventures like JDRF, they're making charity racing a VIP lifestyle.
Smile Train has aligned itself with Ironman Arizona, paying a fee to the race to be the exclusive charity beneficiary (except for the Ironman Foundation itself). According to Sarah Coulam, senior manager of athletics for Smile Train, in the three years since initiating the partnership, the gross dollar amount raised has grown. In 2013, Smile Train grossed $425,000. This past year, it grossed over $800,000 thanks to the charity's unique customer service practice: treating donors like Vegas high rollers. "Your job as the charity is to give them that extra VIP experience," she said. "That's why some [charities] are successful and some struggle."
Smile Train engages its Ironman racers for nearly a year before the event by hosting both race training seminars and fund raising plans on the website "so that every day they are thinking about your organization. They literally bike, swim, run, eat your organization."
As the race approaches, Smile Train triathletes don't just get shorts and a T-shirt. The charity hosts webinars with the race director, VIP tours of the course with Ironman staff—including racers' family and friends, who are shown where the best spectator spots are located—an on-course training camp, and a post-race party. "We have to be ahead of the curve to figure out what motivates people and how to get people to sign up and believe in the program," Coulam says. If that means being catered to like Kimye at a Vegas hotspot, so be it.
Brian Alexander is a writer and author based in California and a frequent contributor to Outside magazine. His most recent book is The Chemistry Between Us: Love, Sex, and the Science of Attraction, written with neuroscientist Larry Young. Follow him on Twitter at @BrianRAlexander.
Lead Photo: Erin Lanning
Trending on Outside Online