For Your Next Race, Go Big
Not long ago, 50- and 100-mile footraces seemed beyond the reach of human endurance. Now they're de rigueur for amateur athletes looking to test themselves.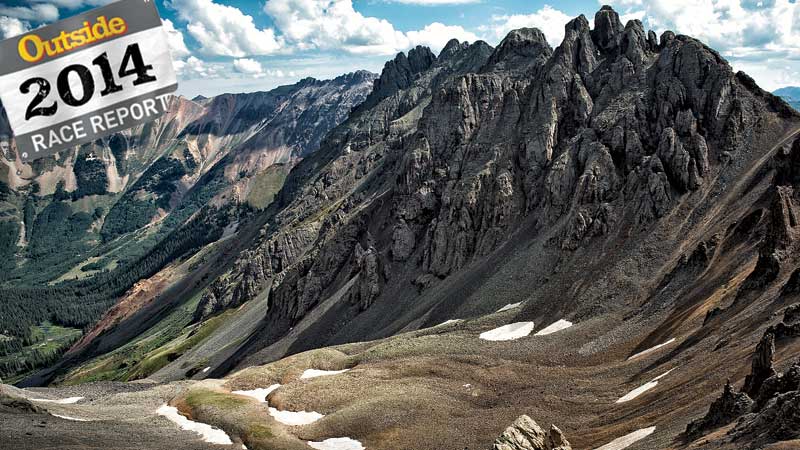 David Clifford
Heading out the door? Read this article on the new Outside+ app available now on iOS devices for members! Download the app.
Participation in ultra-distance running events, once only for masochists who'd get their toenails removed to avoid having them fall out midrace, has increased by 20 percent every year for the past five years.
Registration in the North Face Endurance Challenge's begin-ner-friendly New York and California races has doubled in the past year alone. And this year, 750 ultra races will be staged in the U.S., compared with only a couple hundred a decade ago.
"It will always be seen as fringe and extreme," says Bryon Powell, founder of the ultrarunning website iRunFar.com. "But there's been a huge normalization." That normalization started with Chris McDougall's 2009 bestseller Born to Run. The book asserted that running long distances is something we as a species were designed to do. Around the same time, blogs, social media, and a wealth of online resources emerged offering tools and advice.
"It was really just a matter of timing," says McDougall. "People started to figure out that they actually liked running. It didn't have to be a chore."
What's the appeal? Part of it is the sense of achievement you feel after pushing past the limit of what you thought was possible. And part of it is simple adventure, the enjoyment that comes from exploring new singletrack out your back door. "I've always been inspired by the places that training and racing have taken me," says pro Mike Foote, who started long-distance running in 2009 and has twice been the top American finisher in the Ultra-Trail du Mont Blanc, a run through France, Italy, and Switzerland.
A handful of companies now sell gear specifically catering to ultrarunners, and they've experienced a massive surge in sales. One, Ultimate Direction, sold through six production runs of its first hydration pack after it hit shelves in December 2012.
Of course, there will always be plenty of old-school races where it's just you, the trail, and a guy at the finish line with a stopwatch. That may be exactly what's drawing people to ultrarunning. "We've gotten over our fear of distance," says McDougall. "The thing about going 30 or 50 miles is that you forget about the finish line. And that's a great thing."
Trending on Outside Online