5 Moves for Better Grip Strength
Turn your hands into powerful tools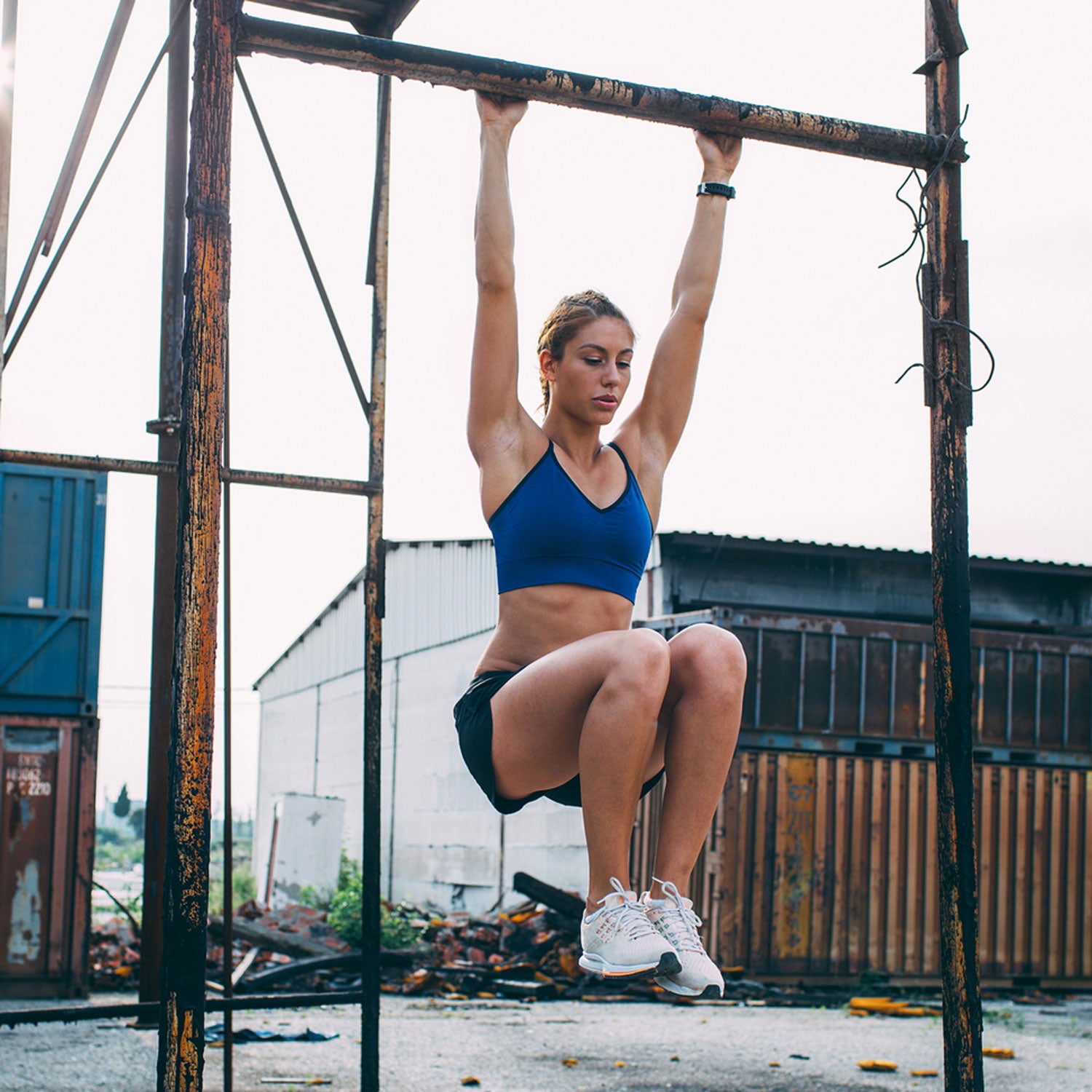 Heading out the door? Read this article on the new Outside+ app available now on iOS devices for members! Download the app.
Just like you train for specific strengths, such as power, agility, or endurance, you must also train to improve your grip. "It is a common assumption to think that we are building grip strength when we perform exercises that require handling weights, but this is not enough," says Eric Leija, senior kettlebell coach with the Onnit Academy in Austin, Texas. Training specifically for a strong grip requires you to put high demand on the muscles of the hand and forearm for a long period of time, he says.
And why should you care about being able to maintain a firm hold? Strength in your hands and forearms improves your ability to lift weights, climb, and carry objects while on the move, Leija says. That means you can pay more attention to your actual activity, rather than being preoccupied by the thought of slipping off a bouldering hold or dropping your pack as you power uphill. "Learning how to move tension and exertion from your hands into your shoulders can also help you gain stability in specific sports like climbing, cycling, and rowing," Leija adds.
A good grasp will up your performance, but it's also important for overall health and injury prevention. Some research shows that a strong grip could be linked to increased heart health and improved cognitive function, while a weaker one can potentially put you at risk of developing upper-extremity injuries. Incorporate these exercises to build your grip strength and see results in both performance and health.
#1. Kettlebell Farmer's Carry
What it does: This is one of the best ways to target the hand and forearm muscles, Leija says. Increasing your time under tension while holding the kettlebells can help strengthen your forearms while also enhancing core strength as you're forced to stabilize and walk.
How to do it: Start standing straight with a neutral spine and braced core, holding two heavy kettlebells (try 16 kilograms on each side). Stand still, tightly gripping handles for 60 seconds. That's one rep. Set the kettlebells gently on the floor. Complete five to six reps.
#2. Bar Dead Hangs
What they do: This exercise challenges your time under tension threshold because you're adding more weight by letting your body hang. "Conditioning your forearms to support your own body weight for longer periods of time will build a greater resistance to fatigue," explains Leija.
How to do them: Grab onto a pull-up bar and hang for as long as you can, up to 90 seconds. That's one rep. Complete five reps, resting between sets to avoid fatigue.
#3. Rice-Bucket Drills
What they do: For dynamic grip strength, fill a bucket with uncooked rice and use the resistance to train your hands and forearms. "These exercises help strengthen the extensors of your forearms, which are difficult to condition and are often weak compared to the flexors of the forearms," Leija says.
How to do them: Pour rice into a bucket deep enough to fit your entire hand. Place your hand in the bucket. Make a fist, then spread your hand as wide as you can. That's one rep. Do 50 reps. With a flat palm, slowly spread fingers wide, then back together. Complete 50 reps. Starting with a fist, slowly spread one finger at a time as wide as you can starting with your pinky, then reverse this closing each finger staring with the thumb back to a fist. Do 25 reps, then repeat counterclockwise for the same amount. Repeat all exercises with opposite hand.
#4. Towel Hangs
What they do: "Towel hangs are one of my favorite challenges," Leija says. Compared to more traditional gym tools, towels are extremely difficult to hang onto for an extended period, he says.
How to do them: Hang a towel around a pull-up bar and grab onto both sides of the towel for as long as your grip allows. That's one rep. Complete five reps, resting between sets to avoid fatigue.
#5. Rope Climbs
What they do: Rope climbs allow you to strengthen your grip while pulling your own body weight.
How to do them: With a rope hanging overhead, start standing with hands gripping the rope at chest height. Climb up using only your upper body, letting your legs hang. As you climb down the rope, bend at the knees, keeping your hips in line with your spine. That's one rep. Do three sets of six reps.
Lead Photo: Studio Firma/Stocksy