The Art of Shooting Grueling Endurance Events
Pro photographer Larry Rosa looks for pain, postcards, and the hidden stories within every endurance race.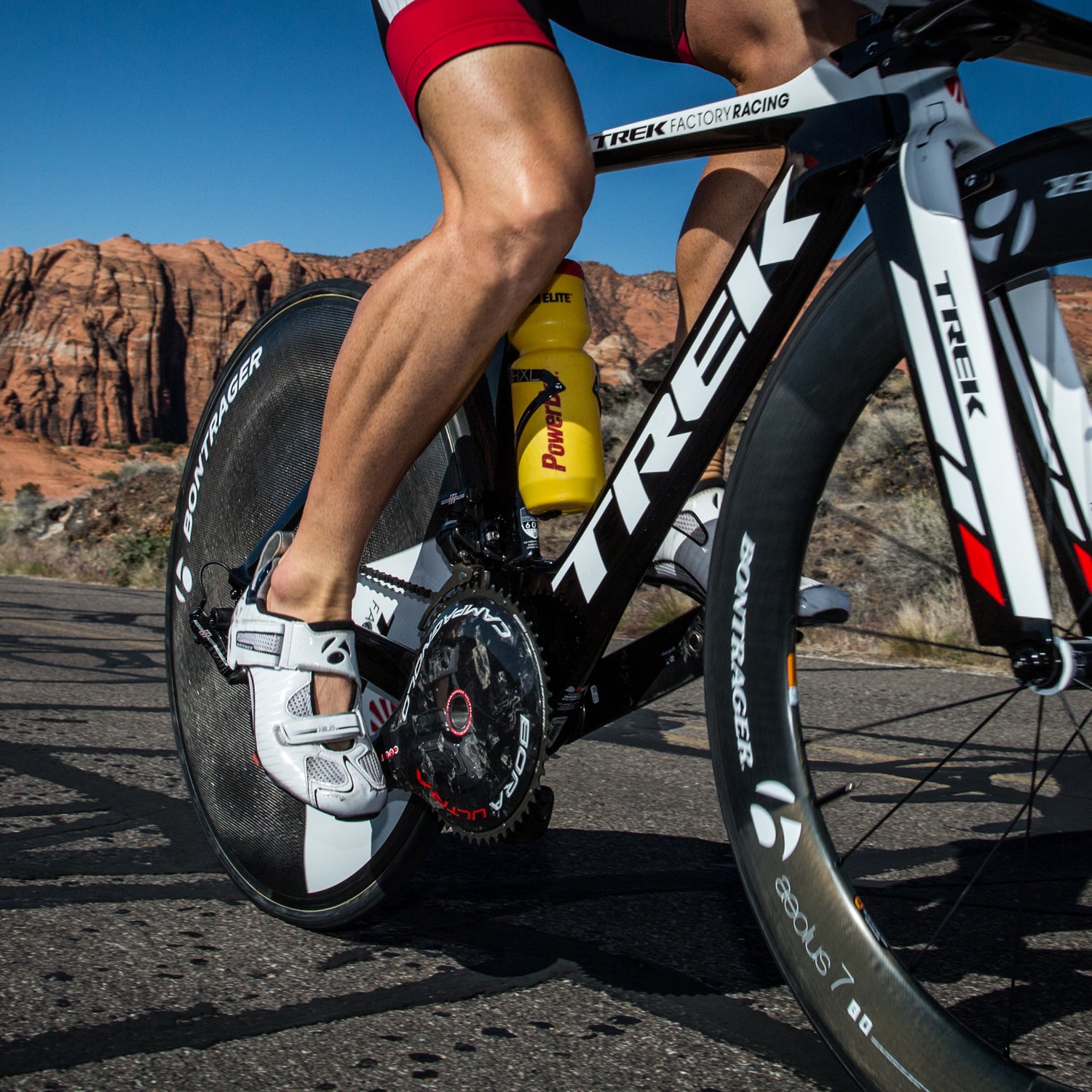 Larry Rosa(Photo)
Heading out the door? Read this article on the new Outside+ app available now on iOS devices for members! Download the app.
Out of the hundreds of endurance events San Francisco-based photographer Larry Rosa has covered, last month's Israman triathlon in Eilat, Israel, might be the most remarkable with its scenery, challenging course, and the area's rich history. It should be on every adventure racers' bucket list, says Rosa. He should know. Since 2006, on a tip that multi-sport racing was the next big thing, Rosa started shooting about 25 endurance races a year—ranging from Ironman triathlons to ultramarathon trail runs and 24-hour mountain bike races. We caught up with Rosa shortly after he returned from Israel to find out what it takes to shoot the big races.
OUTSIDE: How did you end up specializing in shooting endurance sports?
Rosa: I love to be in the midst of an event. I love the energy, the travel, the people. I like to verbally encourage the athletes. I like to witness it. I just find the endurance multi-sport athletes to be a special breed and somewhat unique. I keep finding interesting subject matter with these types of athletes.
How is shooting an endurance race different from other races?
You are looking at eight hours minimum. Preparing myself physically and mentally is important—to be able to withstand the rigors all day with all that camera gear. And it's about capturing more than just the physical part. I want a little glimpse inside the mind of the athlete. I think that's what separates the endurance athlete form the shorter-distance stuff. It requires a lot of mental fortitude.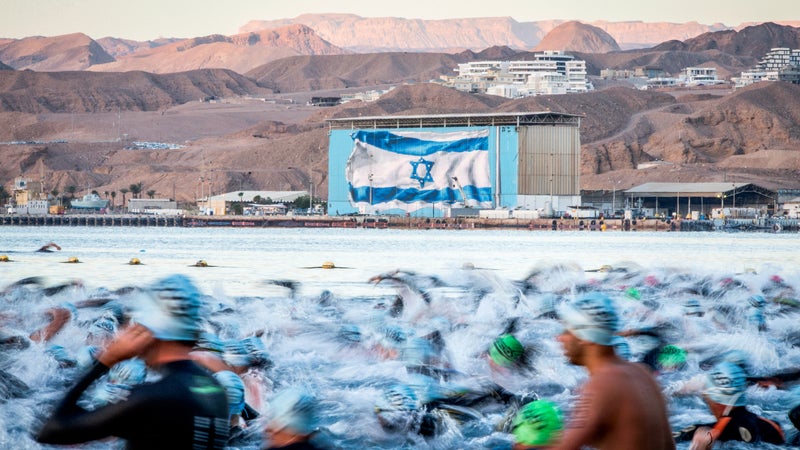 How do you tell a story beyond who just won the race?
Prior to the start, I look for emotional faces. Everyone shoots the action stuff, but get someone praying before the race, or the kiss from the son to the dad. Those are things that tell a story. Everyone has seen someone running, but how do they get ready? When they come in 100th are they laughing because they finished or crying because they didn't come in 99th? That's the story.  
Obviously you have to shoot the action too, how do you come up with unique photographs of people running and biking?
The place and landscape are so important. I try to capture those postcard moments so you can feel the heat, smell the smells, and taste the air in my photographs.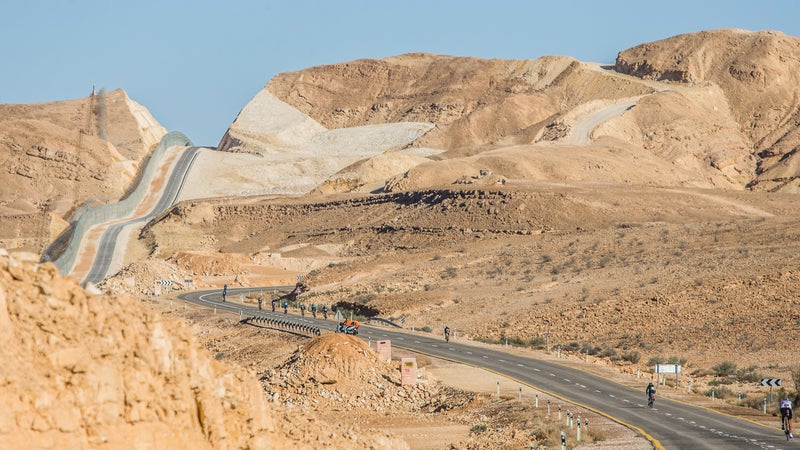 How are you able to capture the feel of a race?
As a subpar athlete, I know what it's like to be pulled from a race. To really effectively shoot anything you have to understand your sport. That person struggling on the bike, or the person cramping, holding their hamstring on the wall, all of those show the story of how difficult it is. I look for that kind of stuff. 
With so much ground to cover, how do you decide where to shoot and budget your time at different locations during the race?
It depends on my assignment. But if there is going to be a massive steep climb at 20K into the bike, I know people will be walking. I stage myself to show how it's so steep that people have to walk. If there is a turn, chances are there is going to be a crash at the end. There's going to be carnage. I drive the course the day before. I also look at what prior photographers have shot. If everyone has a picture of this one hill, it's clearly important, but I need to figure out how I can put my stamp on it.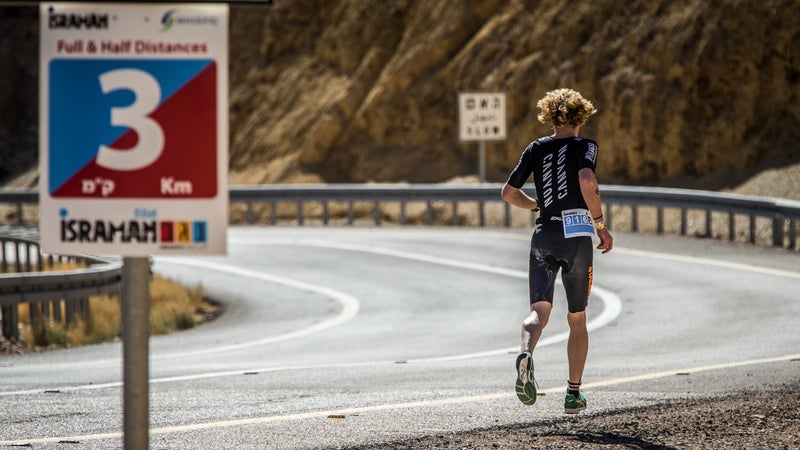 What equipment do you always have on hand?
I challenge myself by limiting the gear I have with me, but I always have a wide lens, long lens, two bodies, and a flash or fill to bring out some details on the faces, as athletes are usually wearing hats and helmets. 
Often times extreme weather conditions are part of endurance racing. How does that impact you?
The uglier, the nastier the environment, the better. If I get some real extreme weather it brings out a different feel for the athletes and the photos. My gear is built to withstand the snow, the sand storms, and the mud. It's also about preparation. Very rarely will something surprise me. I've been in it all, and like the athletes, you learn to compensate for changing conditions. 
Any tips for people shooting running or biking?
My pet peeve on bike photos is to see the knees parallel. I like to have one leg at a 90-degree angle. That shows strength, power, and just aesthetically makes everything look right. On the run, avoid the down strike. Regardless of how little body fat you have, when your foot hits the ground so does everything else, and it doesn't look flattering. Watch the arms. When the arms cross the body, usually both feet are off the ground. And change your angle. Don't keep shooting straight on.
Lead Photo: Larry Rosa