The Best Training Apps for Athletes
Follow these pros' lead and turn your phone into a fitness tool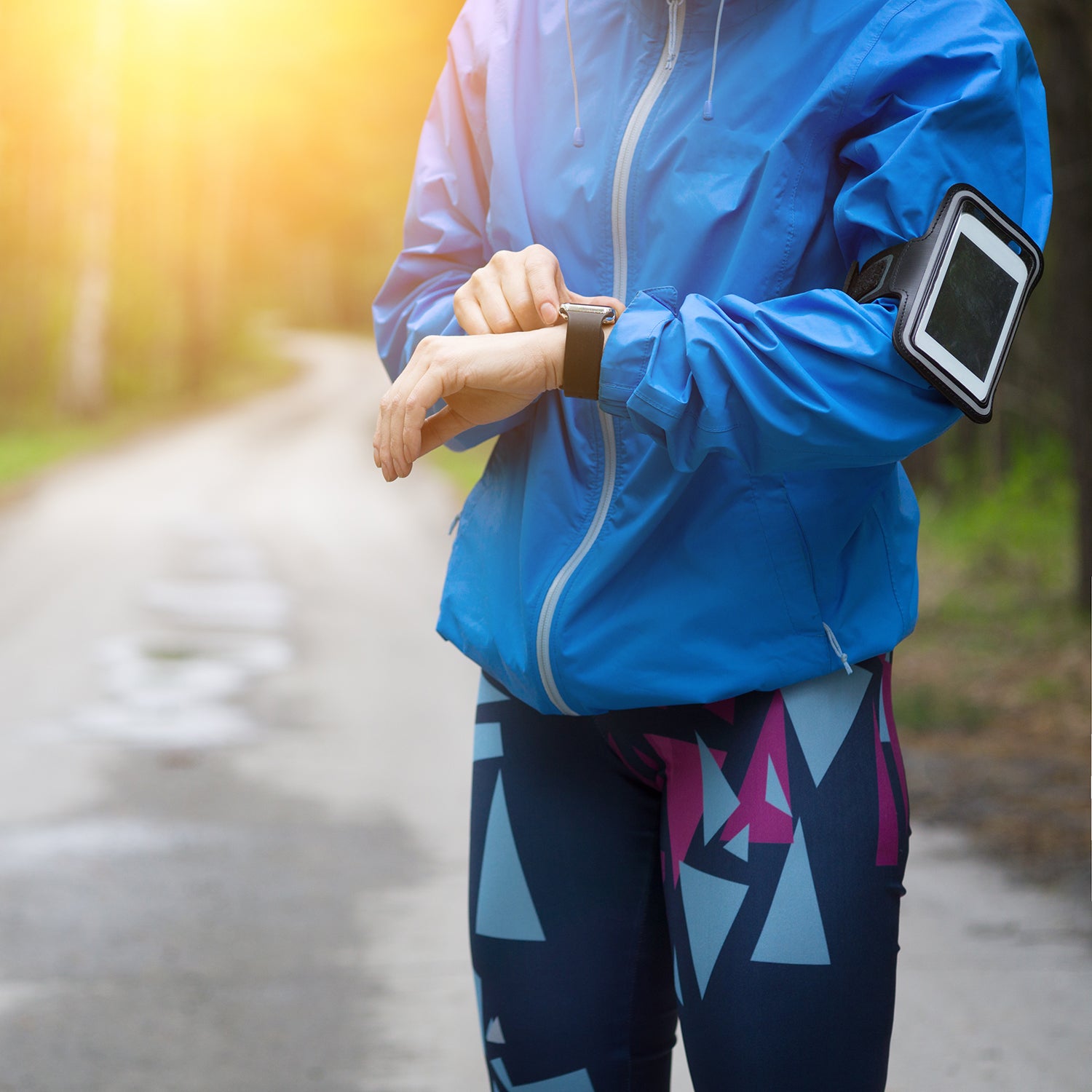 Heading out the door? Read this article on the new Outside+ app available now on iOS devices for members! Download the app.
Your phone can't make you stronger, faster, or healthier on its own. But it can give your workout a boost by helping you track your fitness, holding you accountable, and connecting you to huge databases of information. These are the apps pro athletes use to take their training to the next level.
Training Peaks (Free for Basic; $20/Month for Premium)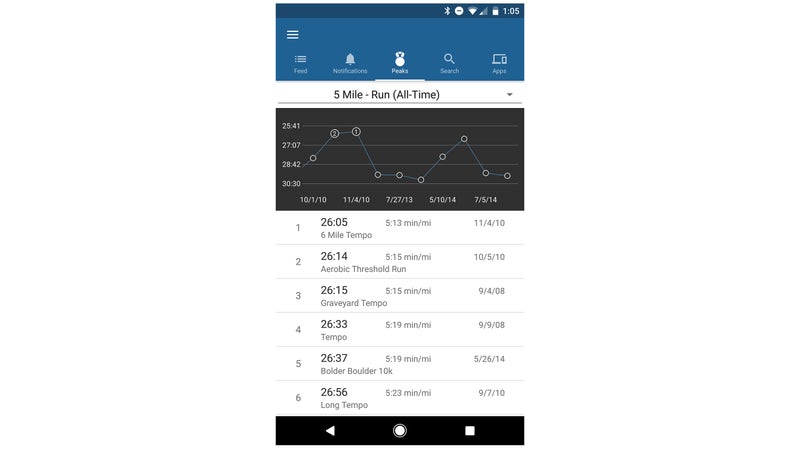 Mike Foote, Ultrarunner
Montana-based ultrarunner Mike Foote records his runs on his Suunto GPS watch and uploads the data to Training Peaks, which is essentially a user-friendly data analytics tool. It crunches the numbers about heart rate, pace, elevation, distance, and more into easily digestible information. "I've found it to be the most customizable app for really digging into the data," Foote says. "I work with a coach, and we are each able to access the platform and communicate through it, which is great for keeping everything in one place." The premium version offers compatibility with various calendar apps to help you plan your training, in addition to more nuanced data analytics tools, unlimited storage to design and save workouts, and the ability to edit your logged data.
PeakFinder ($5)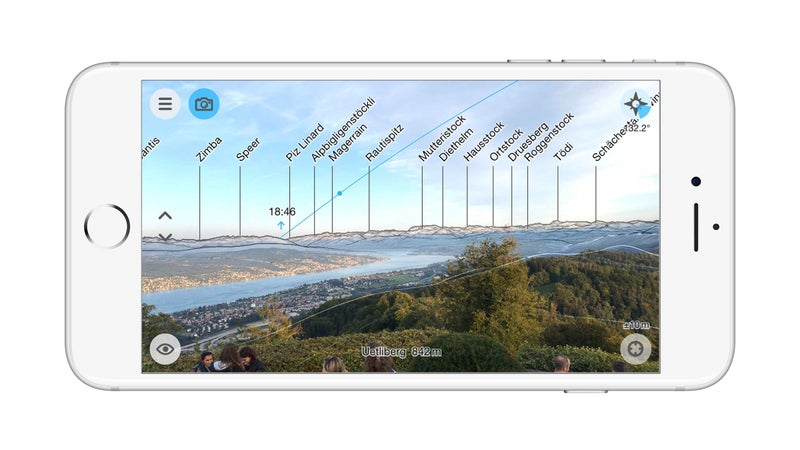 Cody Townsend, Skier
Professional skier Cody Townsend's training usually just looks like fun: a ski tour or a mountain bike ride near his home in Lake Tahoe. His go-to training apps have less to do with tracking stats like heart rate and more to do with moving through the mountains efficiently. PeakFinder helps Townsend orient himself. "It's an app that you can hold to the horizon and it'll show you the names of the peaks you're looking at," he says. "When you're going somewhere new or even don't quite know all the names of the peaks in your backyard, it's a superfast way to show you what mountains you're surrounded by."
Townsend also uses the compass app that comes predownloaded on his iPhone. "In the case of an emergency, even without any service, it'll give you your GPS location, which is absolutely essential in coordinating a rescue," he says. "The second use is simply taking note of where you are. If I'm deep in the backcountry and want to know where I'm at, I take a screenshot of the coordinates. Then, when I'm back home, I plug the data manually into Google Earth."
Seconds Pro Interval Timer ($8)
Emily Harrington, Climber
For high-intensity interval training or circuits, a good stopwatch is key to a successful workout. Emily Harrington recommends the Seconds Pro Interval Timer. It syncs to the Apple Watch and is customizable to time even the most complicated workouts. If you're doing a wide variety of intervals, you can preprogram your whole workout and avoid fiddling with an analog stopwatch or your phone's built-in option. You can even sync the intervals with music for a little extra motivation. "Climbing training is complex and can require a variety of timing exercises," Harrington says. "This app is the only one I have found that makes it easy to have many different timers for a variety of training techniques."
AllTrails (Free for Basic; $30/Year for Pro)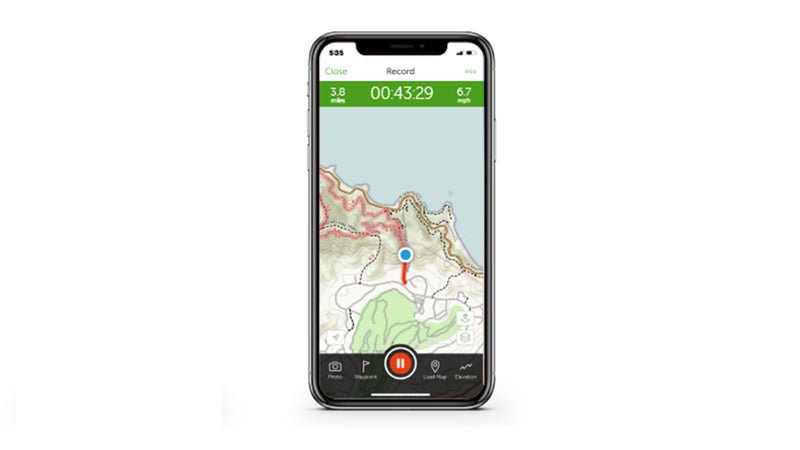 Joe McConaughy, Ultrarunner and Speed Hiker
McConaughy has the fastest known time on popular routes, including Appalachian Trail and the Pacific Crest Trail. For lesser-known trails, he pulls up AllTrails, which includes crowdsourced beta on more than 50,000 trails and is the most extensive pocket-sized guidebook ever created. "It gives an easy-to-digest elevation profile, so if I'm trying to find a relatively flat but long trail, there are detailed descriptions to search," McConaughy says. There's a free version with route reviews and photos from other users; $30 a year lets you track your GPS, toggle between map layers, and get real-time information on weather and air quality.
Strava (Free for Basic; $60/Year for Premium)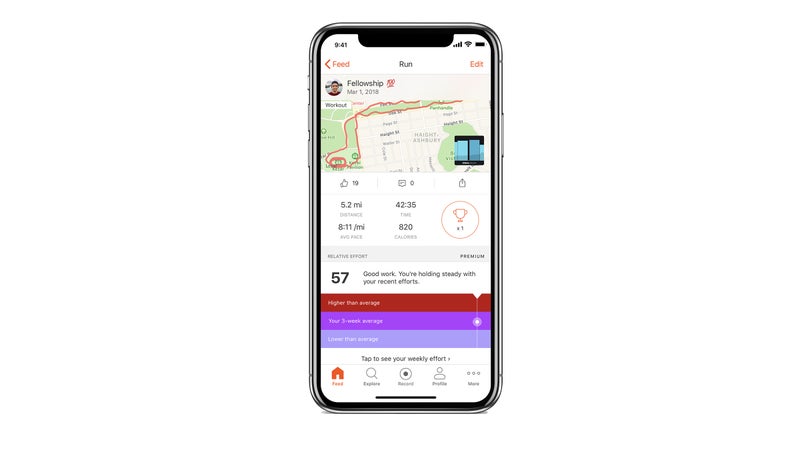 Payson McElveen, Mountain Biker
Hillary Allen, Runner
Brittany Phelan, Ski Cross and Mountain Bike Racer
Strava claims it's the number one app for runners and cyclists, and by all accounts, that's true: Nearly early every athlete we interviewed swears by the app. Mountain bike racer Payson McElveen uses Strava to choose routes in new places. "Sometimes you see a supersweet climb that you want to go do, but if only seven or eight people have ridden it, you know it's a highway with no shoulder or something," he says. "It allows me to create routes and consult with others in areas I have never been before," says ultrarunner Hillary Allen. Ski cross and mountain bike racer Brittany Phelan uses Strava to track her mileage and vertical gain. "If you're feeling run-down the next week, you can look back to see how much riding you did," she says. The premium version offers live feedback, more advanced workout analysis tools, and customizable training plans and goals.
Lead Photo: Lifemoment/iStock