The Blatant Sexism of Fitness Stock Art, in 13 Photos
We applaud a new initiative to curate better photos of women athletes, but it also reveals a sad truth: to find one decent photo of a woman running, you have to sift through a sea of skimpy sports bras and sexualized poses.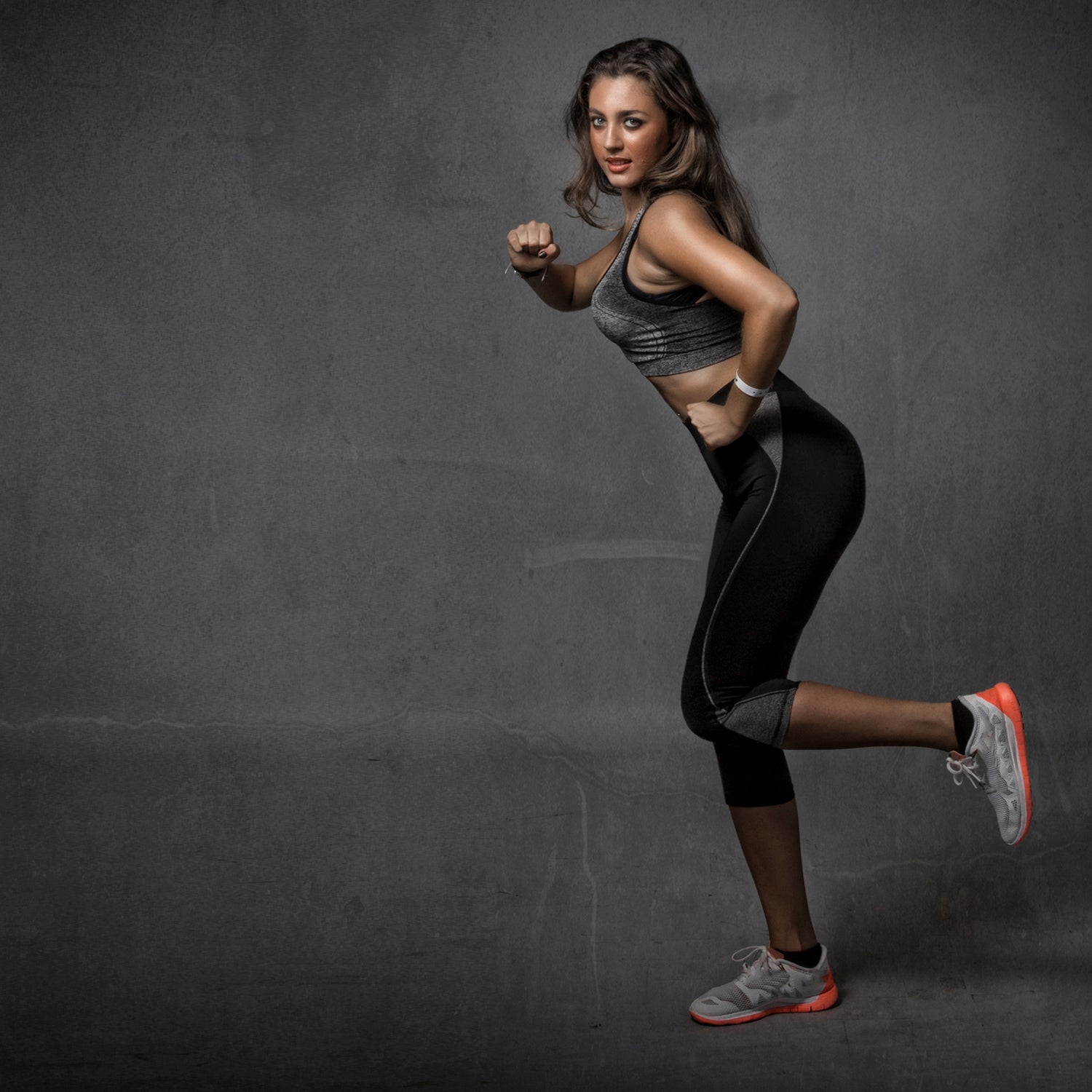 Heading out the door? Read this article on the new Outside+ app available now on iOS devices for members! Download the app.
Last week, Getty Images and the Women's Sports Trust partnered up to announce new guidelines intended to improve how female athletes are portrayed. The goal: curate more diverse, realistic photographs that celebrate the strength and athletic prowess of these women, rather than contribute to the current cesspool of stock images replete with skimpy sports bras and overly sexualized poses.  
"The guidelines are as follows:

Sport appeal not sex appeal. Focus on the skill, strength, speed, passion, and drama of the sport instead of how the athletes look.
Mix it up. Capture a diverse mix of athletes participating in a wide range of sports.
Keep it real. Authentic, credible imagery that represents the athlete as she'd want to be seen.
Play your part. Everyone involved in the production, reporting, and consumption of sporting imagery to take responsibility for the changes they can make.
More is more. Increase the number of images taken and seen.
Be bold. Be creative and push the boundaries, seek out new talent and new audiences."
While we applaud Getty's new policy—and really, it's about time—it addresses only a small portion of the online stock photography world. Our online art and production team has collectively spent hours trawling multiple stock photo sites—which we rely on daily to find art for our stories—in search of non-creepy shots of women. With the current selection, it's enormously difficult to find images that take female athletes seriously in the sports we cover. 
We searched for "woman athlete" on one popular site, iStock, and found these 13 drastic offenders—and that was just in the first five pages of results (out of 1,420 pages). These shots are only the most obvious examples of patterns we've noticed that downplay women's athleticism in favor of sex appeal. Not to mention, the majority of results featured only white models. This shouldn't be that hard.
If you ever find yourself in the unenviable position of hunting for stock photos of female athletes that don't look NSFW, here's a sampling of red flags we've become very familiar with. (Hint: If the new intern feels uncomfortable downloading all the images for your article, they're probably sexist.)
1. The suggestive face, lightly disguised as intense effort.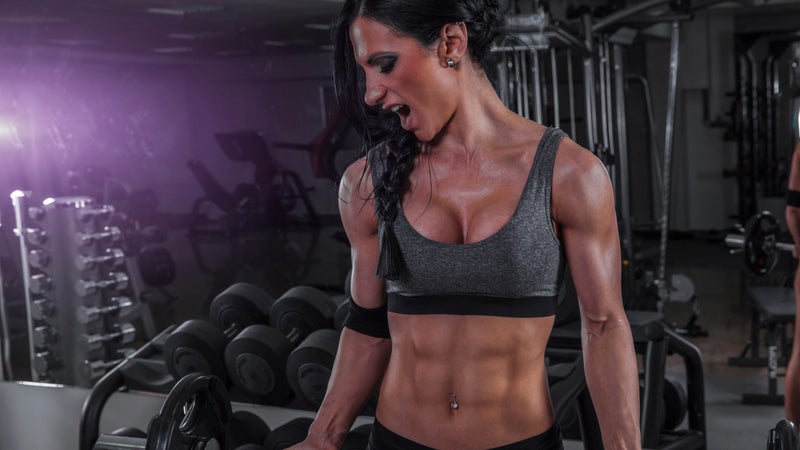 2.  The suggestive face, lightly disguised as midstride glance. We've never seen anyone run like this. Ever.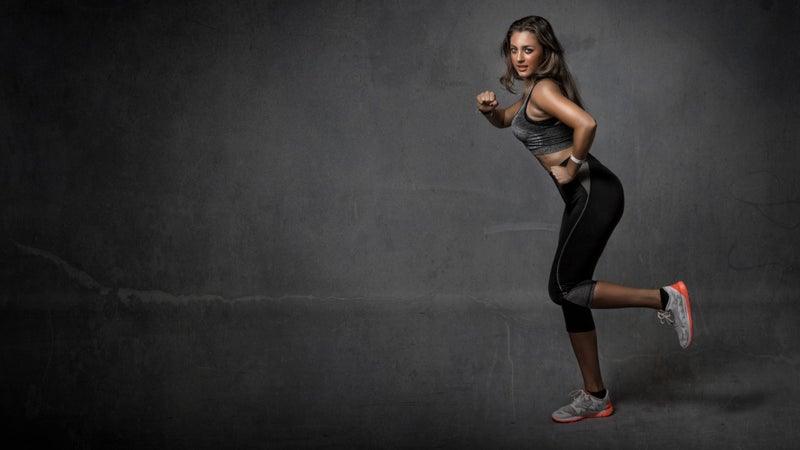 3. The unrealistic workout outfit (emphasized here with the weightlifting obscured by hazy light and the camera's focus squarely on the short-shorts).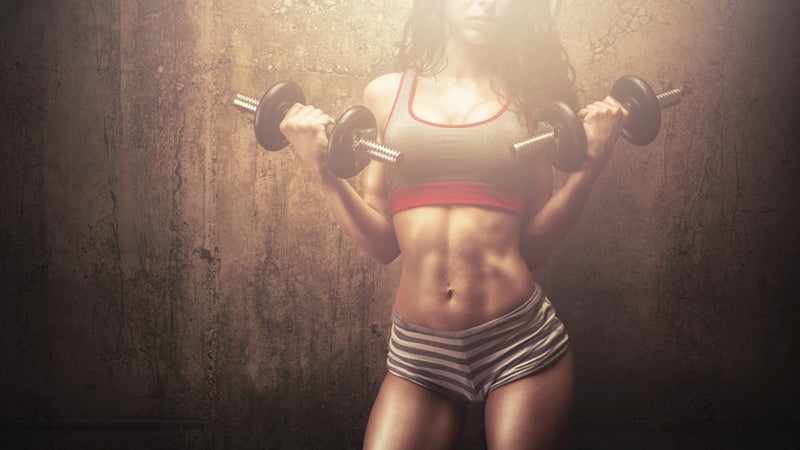 4. Because we women like to do yoga in our underwear and knee-high leg warmers.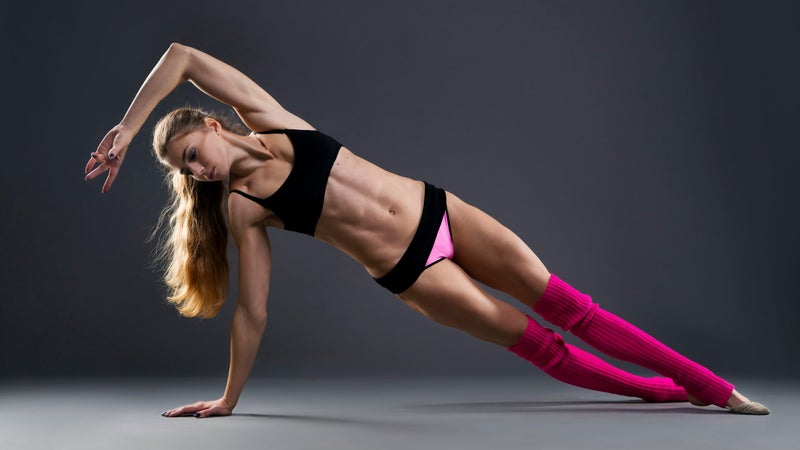 5. No idea what's happening here—our only hint that this is a photo about a sport is that she seems to be wearing kickboxing gloves.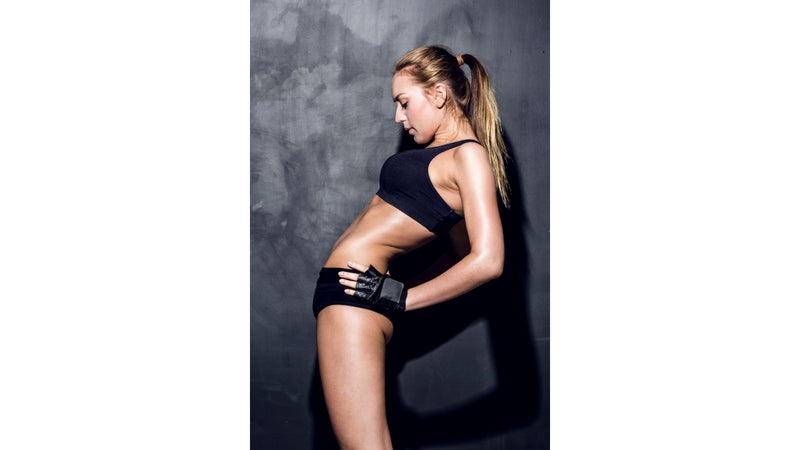 6. If tennis players flailed around this much, it'd be a lot more entertaining. In this case, the complete disregard for proper form makes it hard for us to believe that the subtle crotch flash is accidental.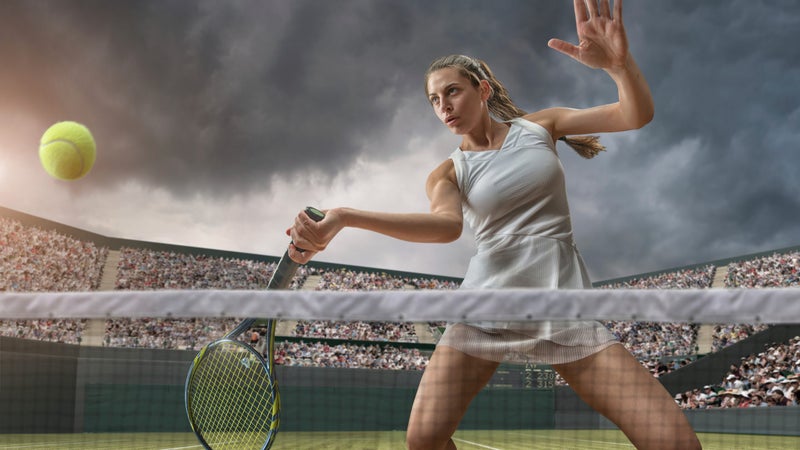 7. We can't explain why anyone would want to use a photo that cuts out the model's head like this, which makes it look like a straight-up creep shot.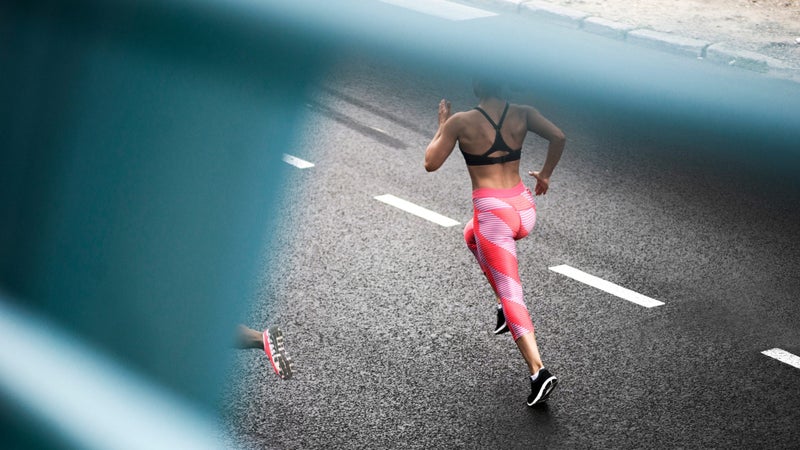 8. Once again, the model's head is kept out of frame for reasons unknown. Also for reasons unknown, the model is dressed in clothes we've never seen at the gym.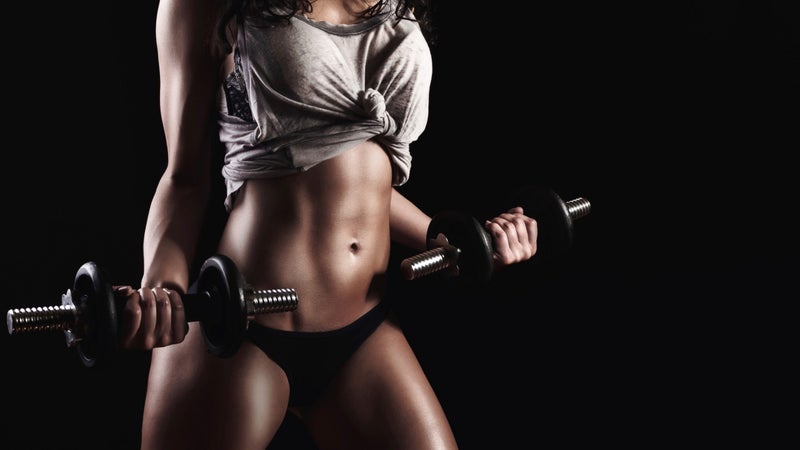 9. If you really want to drive the "sex appeal over sport appeal" point home, make sure the model is just holding a fitness tool as a prop.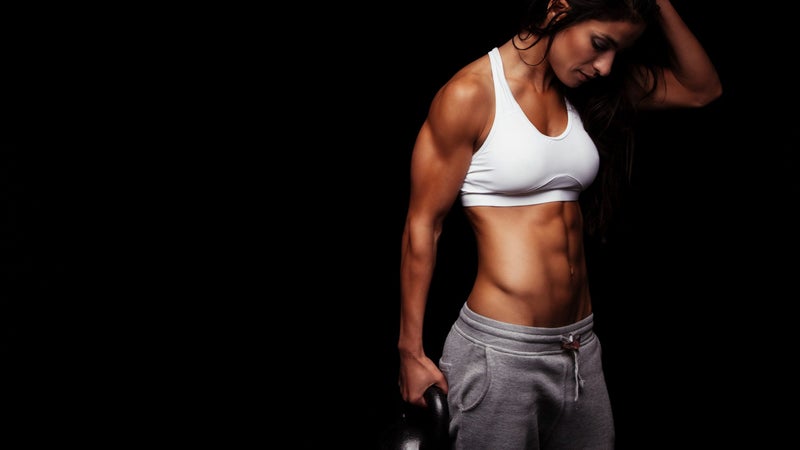 10. #StockPhotographySoWhite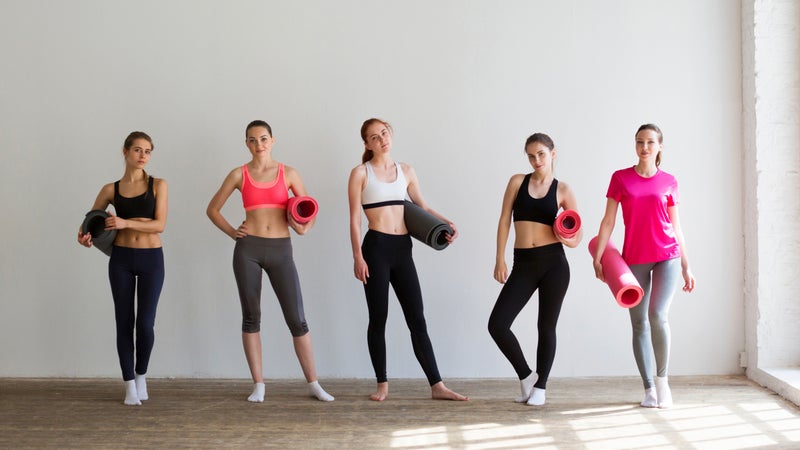 11. Stock photographers, ask yourselves: Am I shooting from this angle to be creative, to show an athlete's prowess, or because it's a straight-up butt/crotch/cleavage shot?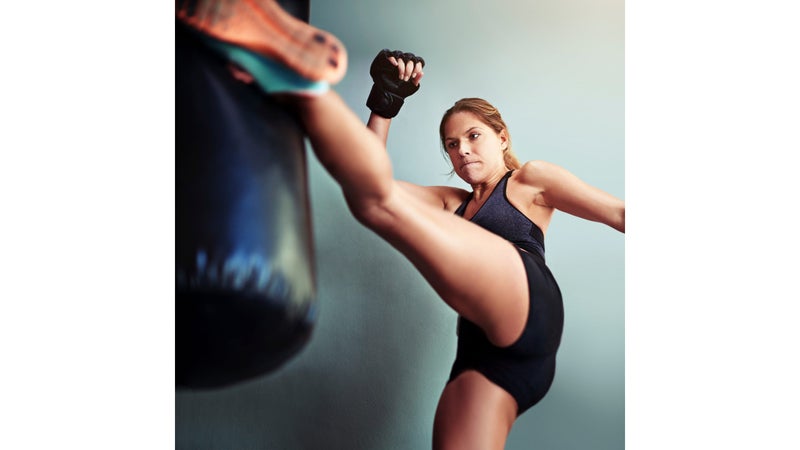 12. Same shoot, same why-is-this-necessary angle.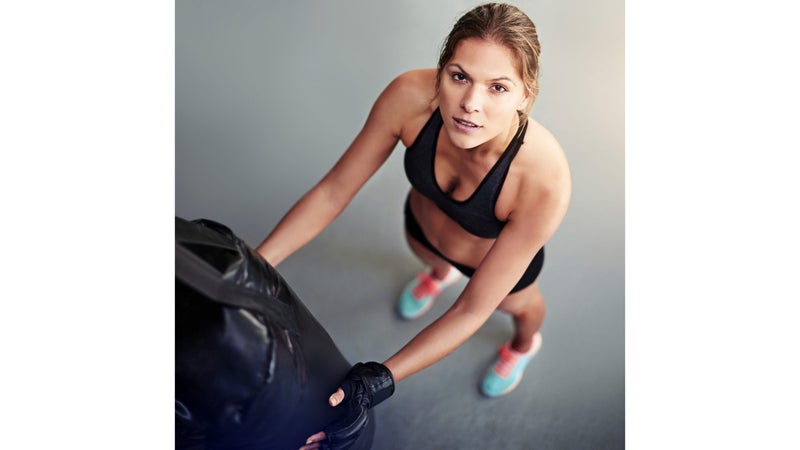 13. Now we're just queasy.
Here at Outside, we've discussed finding the budget to shoot our own fitness stock (fully clothed, with proper form). We hope these new guidelines help in the meantime, but in all seriousness, we also know that we've published our fair share of questionable photos of women. It's easy to laugh at ridiculously sexist stock photos like these, but it's just one part of a much broader problem—we all need to do better.
Lead Photo: Getty Images/iStockphoto