Breaking New Barriers: The Top 4 Workout Motivation Secrets
We asked four top fitness coaches for their tape-it-to-the-fridge-door advice. Here's what they told us. (Bonus: We kick your excuses to the curb.)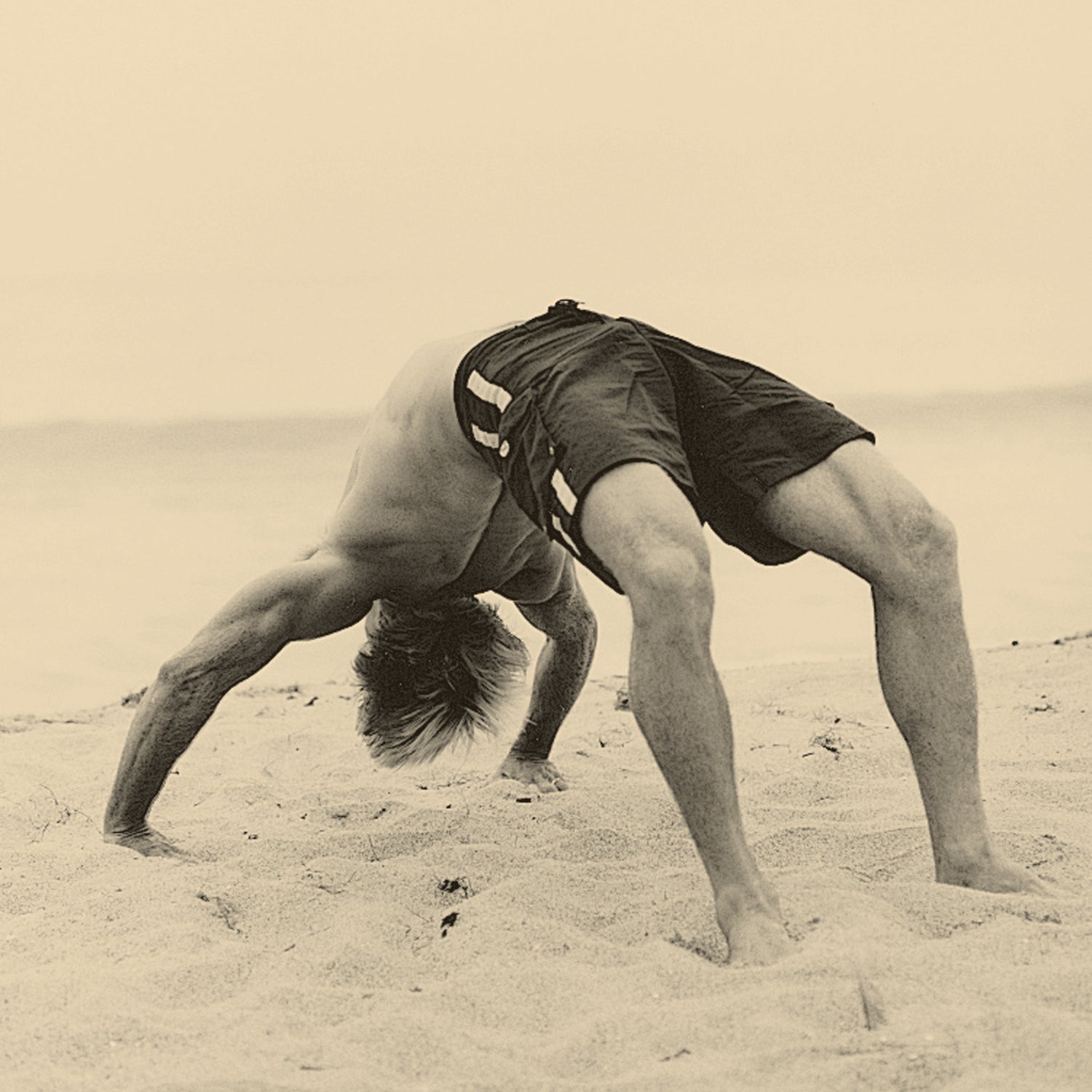 Kurt Markus
Heading out the door? Read this article on the new Outside+ app available now on iOS devices for members! Download the app.
You're not the only one who's struggled through a training plan. Get a leg up on your colleagues by taking notes from coaches, the people who thrive on taking you to the next level. 
#1: Learn the Buddy System. "Everyone mentions the importance of getting a training partner, but what that leaves out is the importance of choosing the right kind of people. You need to train with people who want you to do your best and are really vocal about it. The guys I work out with are funny, make me laugh, and constantly confirm my performance. I love it when they encourage me, saying things like 'Man, you are cycling out of your head.' If your goal is to get stronger, train with someone who is a little better than you are." —Eric Harr, professional triathlete, author of The Portable Personal Trainer
#2: Shift Gears. "You need to have a plan that will change phases to emphasize the three different energy systems of the body along the way—the anaerobic system, the aerobic system, and the phosphagen system (in other words, power). If you just go out and train, say, slow-and-steady aerobically, week after week, when you come to the final kick at the end of a race or event, you won't have experience making best use of your fuel source to sustain the push. You can't ignore parts of your training." —Chuck Wolf, manager of Sports Science and Human Performance at the USA Triathlon National Training Center
#3: Fitness Is Everywhere. "The best piece of equipment any athlete can have is awareness—and you can't just drop it into your workout. Your workout is everywhere. How you sit in the office, you stand, you eat, you talk—it will all affect how you work out. Ask yourself: How is your breathing right now? How is your posture right now? This is how you build awareness. Anytime the mind starts chattering away in daily life, that's the same mind that's going to start chattering away when you need it during a workout or on the ice-climbing route or during an attack on a bicycle." —Steve Ilg, personal trainer, author of The Outdoor Athlete
#4: Don't Sweat the Details. "A lot of people want to know how far, how long, how many. They want to know exactly what's right; they want to measure it. But what's right can be a lot of things. People get stifled by thinking they have to do the same thing three times a week. Try not to make workouts too technical. You'll feel more empowered when you can come up with the details yourself." —Jenn Varno, California-based trainer, founder of Go Wild! Fitness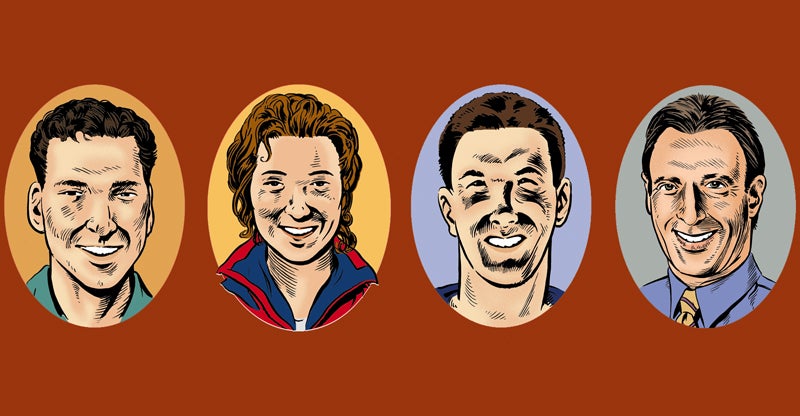 Breaking Fitness Barriers
Hit a wall? It's time to diagnose your exercise woes.
Barrier: You Don't Make It an Adventure
Breakthrough: Establish a goal beyond the weight room. This wee, dream up a giant fitness goal for Month Two—a week-long mountaineering trip in the Cascades, say, or your first trail marathon in Colorado—and post it on your refrigerator. By that time, the SYL plan will have you firing on all cylinders—and no glance in the locker room mirror will motivate you like a looming, butt-kicking physical challenge.
Barrier: You Get Tired of the Same Old Routine
Breakthrough: Vary the place—and the way—you work out. Sure, your lakeshore running trail is heartwarming for the first month. But then comes that fateful morning when the wildlife seems not quite as friendly, the water not so shimmery. "Every day of the week I ride and run a different route," says Time Deboom, last year's Ironman World Champion. "It makes it impossible to get bored during my training." Take it from Tim, arguably the most highly motivated human on the planet: Mix up your workout venues and aerobic activities. Been trail running? Try road biking. You're a cyclist? Start swimming.
Barrier: You Can't Rely on Yourself for Motivation
Breakthrough: Find a partner. According to a 1999 weight-loss study undertaken jointly by the Universities of Minnesota and Pittsburgh, those who exercised with friends rather than alone boosted their chances of sticking with a program. Working out with a buddy adds accountability and provides a lift when you're not on top of your game. "I find it essential to have good training partners," says Roland Green, the 2001 overall World Cup mountain-bike champion. "To train by yourself, it becomes tough to maintain quality. But if you're in a group, someone is always feeling good tha can push the pace."
Barrier: You Skip Workouts Due to "Unforeseen Conflicts"
Breakthrough: Exercise in the morning. Consider these two benefits of a daybreak sweat session: You'll jumpstart your resting metabolic rate, helping you burn more calories throughout the day; and you'll be less likely to have family, a job, or other obligations derail your workout. "The number-one excuse people have for not working out is time," says Rob Skinner, director of sports nutrition for the Georgia Tech Athletic Association. "Well, everybody has time early in the morning, and that way you get it done."
Barrier: Your Dumbbell Routine Is Stale
Breakthrough: Tap your imagination. Using a wobble board or a stability ball, you can invent your own functional lifts. But can't you get hurt making up exercises? "As long as you concentrate on the following, you can't go wrong," says Chuck Wolf, manager for human performance at the USA Triathlon National Training Center. "To protect your lumbar spine, when you twist, make sure your pelvis leads the way. Second, when you bend forward, pull your abs in. This will reduce the risk of spine injury and keep your back straight." Follow his advice and you can spice up your routine. Tired of push-ups? Try them on one arm. Bent-over flies too easy? Try lying on a stability ball.
Barrier: Stretching Feels Downright Tortuous 
Breakthrough: Remember to breathe. Beginner yogis are often so tight that, when contorted into tough positions, they forget to breathe. The better you get at two-part Ashtanga breathing, the easier it will be to relax and feel comfortable in each pose. "Initially you will have to give attention to it," says Baron Baptiste, yoga instructor and author ofJourney Into Power. "But eventually you rewire yourself so it becomes subconscious." The enhanced focus the technique develops also applies to sports. "I've worked with people preparing to do major climbs," says Baptiste. "When they go back to climbing, they catch themselves in the same breath-flow pattern. It anchors you to what you're doing."
Trending on Outside Online