Everything You Need to Start the Perfect Home Gym
You don't always have to go out to work out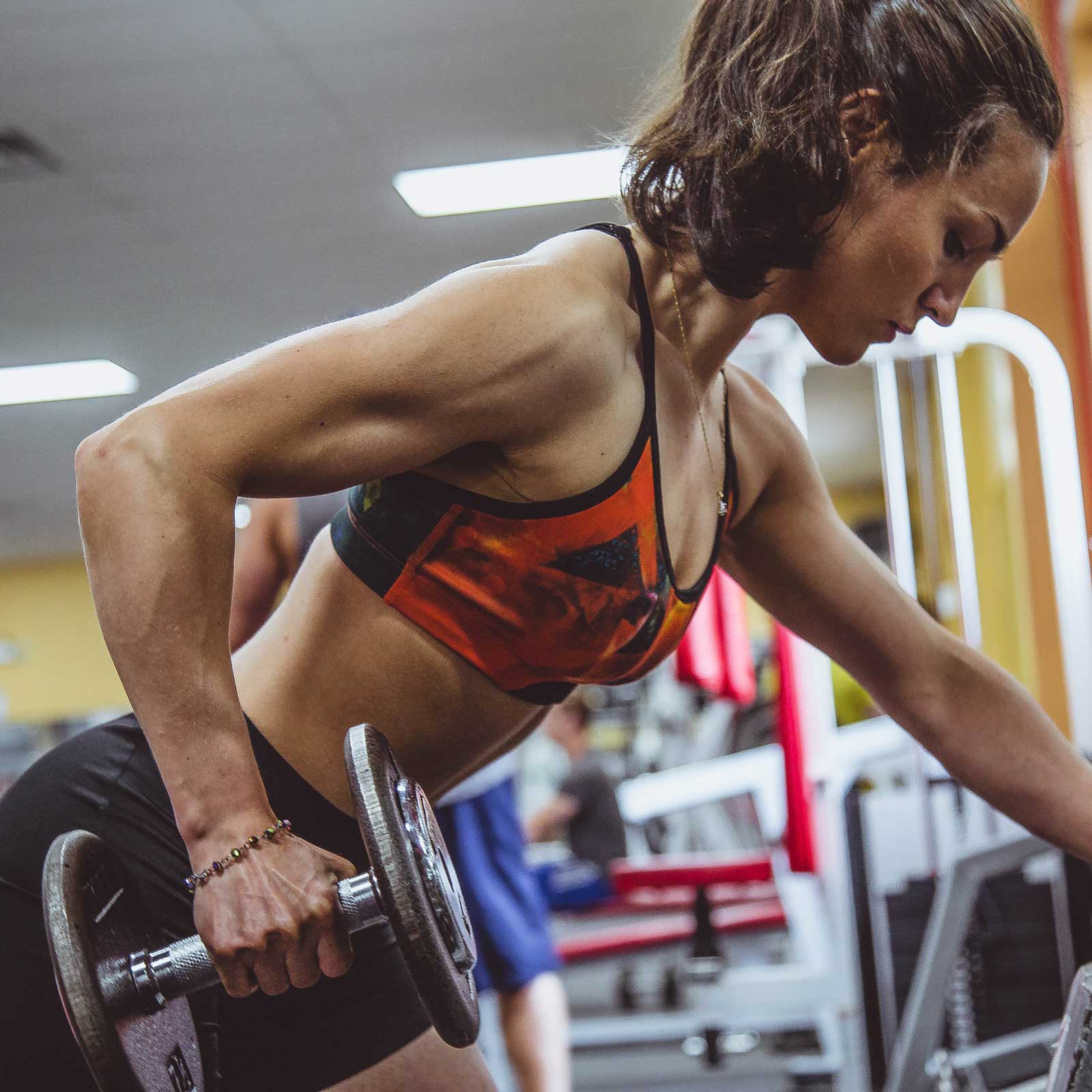 Alora Griffiths/Unsplash(Photo)
Heading out the door? Read this article on the new Outside+ app available now on iOS devices for members! Download the app.
Most athletes would prefer to break a sweat in the great outdoors, but sometimes we're required to squeeze in exercise at home. Setting up your own gym doesn't have to be complicated. We asked four experienced athletes to recommend their favorite gear to build muscle, improve mobility, and stretch it out, all from the comfort of their living rooms.
AmazonBasics High-Density Round Foam Roller ($10) and LAX Stars Lacrosse Balls ($10 for 2)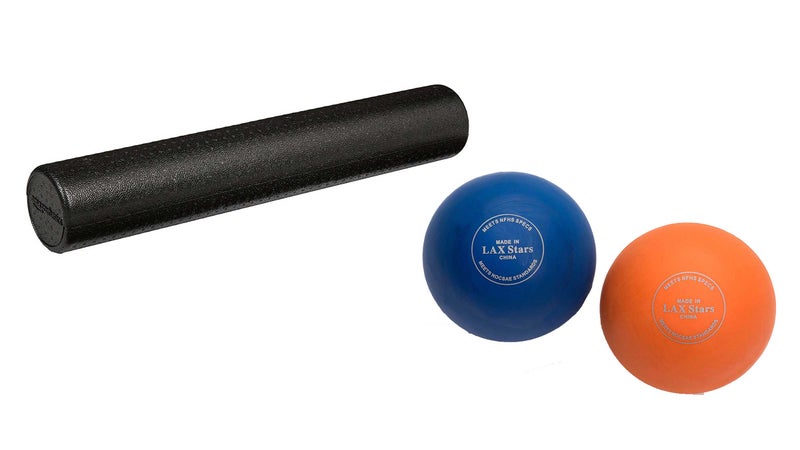 Lorraine Huber, Professional Freeride Skier
When freeride world champion Lorraine Huber doesn't have access to a gym, she focuses on a series of bodyweight workouts, including burpees and squats, followed by work with a foam roller and lacrosse ball. "I'm using them to mobilize. That's different from static stretching and more effective," Huber says. She concentrates on her leg and back muscles with the roller, while the lacrosse ball allows her to work out any "sticky spots" in her hip flexors, hamstrings, and rhomboids.
---
Valeo Medicine Balls ($25 to $40) and Bosu Ballast Ball ($60)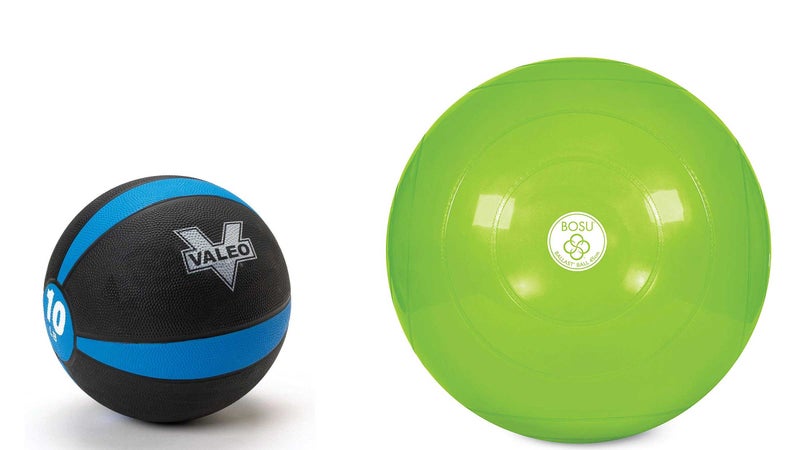 Craig Leon, Professional Runner
To keep up with his workout schedule, runner Craig Leon focuses on mobility and movement exercises at home. His home workout starter kit includes a set of medicine balls ranging from two to 12 pounds, which he uses to do side passes, squats, and supermans, where he lies on his stomach and raises his arms and legs while holding a medicine ball.
Another must-have for Leon is a Bosu Ballast Ball. He likes the ball's versatility—Leon uses it for a variety of stretches and strength training moves. "It pairs well with the small weights that I have, but I can also isolate areas without weight and still work certain muscles or gain flexibility," he says.
---
TheraBand Resistance Bands ($16 for 2)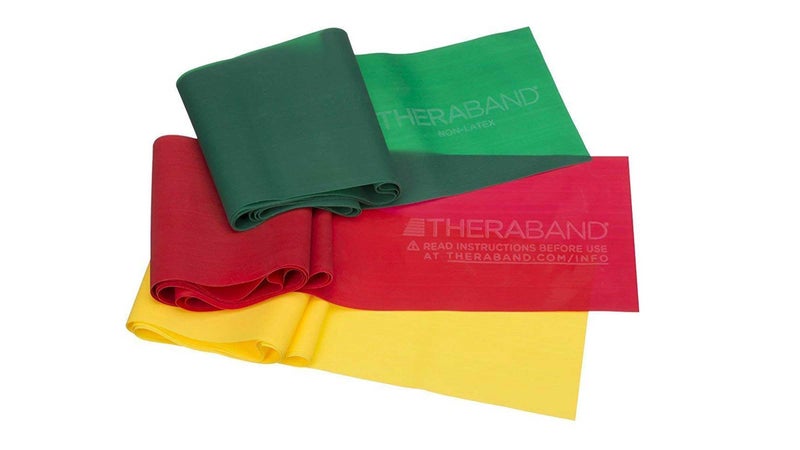 Emma Coburn, Professional Middle-Distance Runner
Emma Coburn first started using TheraBand resistance bands during her college workouts as a supplement to weight training. Today, the Olympian and world champion steeplechaser counts the elastic bands as the only piece of gear in her home workout quiver. She straps them around her ankles to add resistance to motion exercises. "I can get a quick five-minute core workout with them or a ten-minute pre-run session," she says. "I like how easy they are and how many different uses there are for them." Plus, every doctor or physical therapist Coburn has seen incorporates the bands into their rehab work. "When experts recommend it, I trust them," she says.
---
TriggerPoint Foam Massage Ball ($15)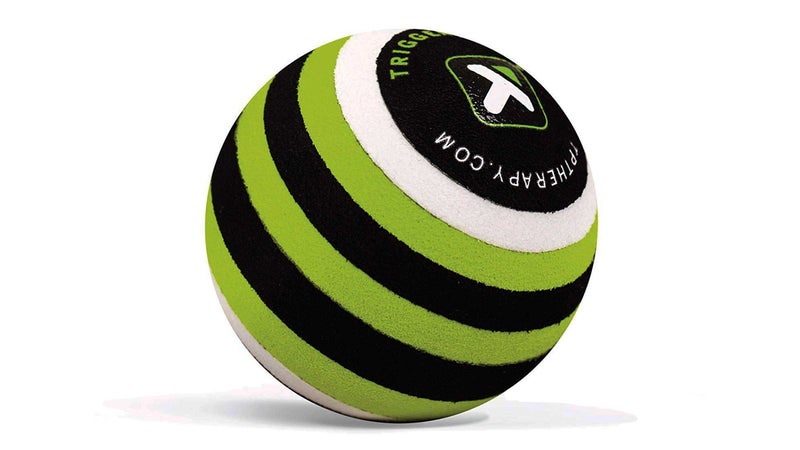 Elyse Rylander, Founder of Out There Adventures
As the executive director of Out There Adventures, an organization that connects LGBTQ youth with the outdoors, Elyse Rylander spends a lot of time on the road. She fits in brief weight or stretching sessions at a friend's house or in her car. For mobility work, she brings along compact balls to massage and stretch worn out muscles. "Foam balls for pinpoint myofascial release are key for me, especially with the abuse my lower back has taken over the years," Rylander says.
Lead Photo: Alora Griffiths/Unsplash