Gear to Help You Fuel
The vests, bags, belts, and more that top athletes use to stay primed while they push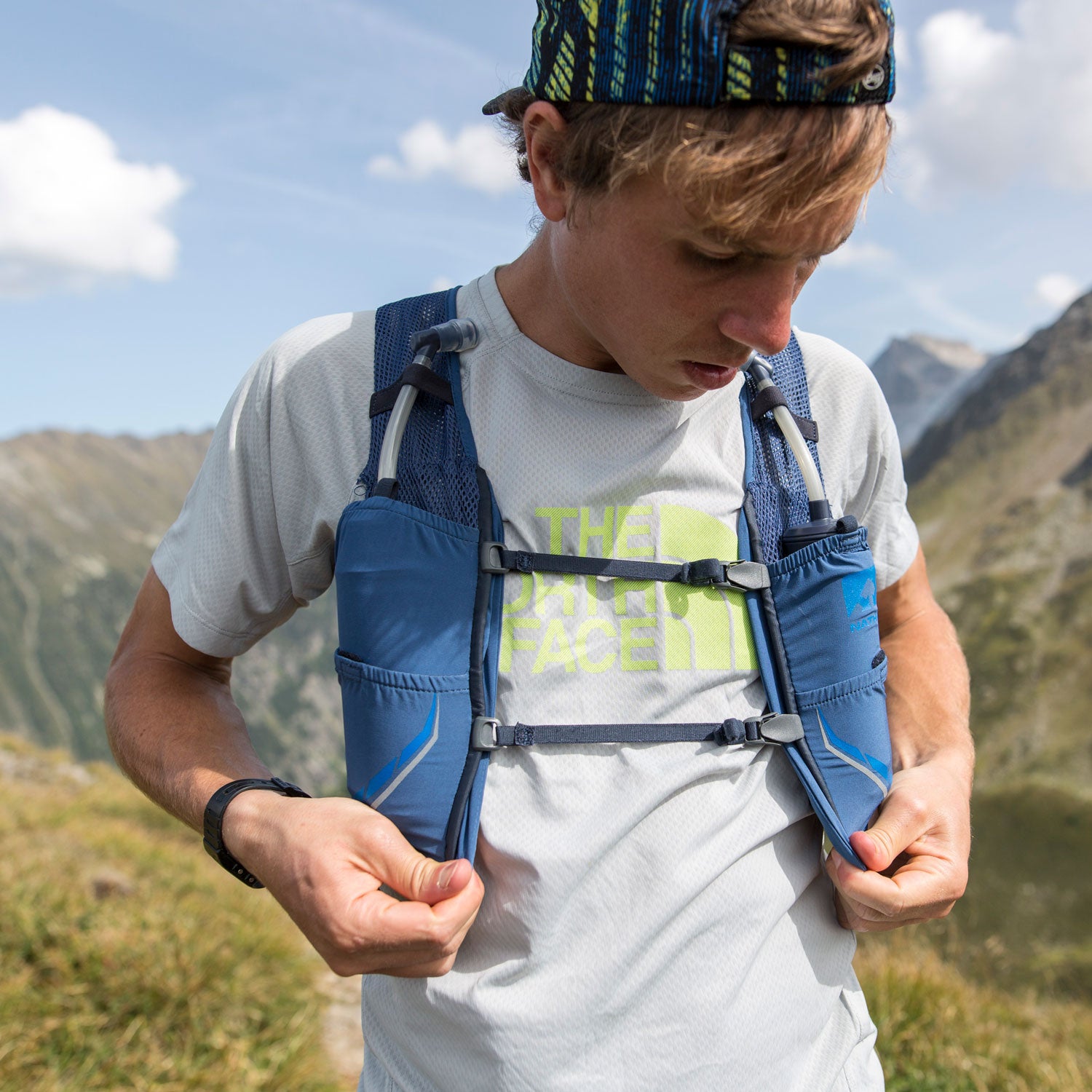 Heading out the door? Read this article on the new Outside+ app available now on iOS devices for members! Download the app.
Calories and proper hydration are crucial in long, hard efforts. But fitting them into your workouts shouldn't disrupt your rhythm. Here, five pros share the gear they use to make on-the-go fueling easy.
Revelate Design Mag-Tank ($59)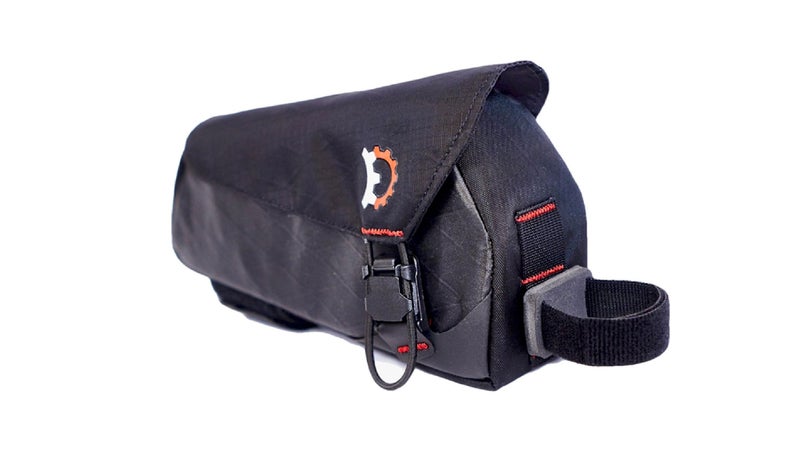 Eric Zuber, Mountain Biker
"Mid-workout, I won't stop to eat, and this top-tube bag lets me grab what I need quickly," says Eric Zuber, a Cat 1 mountain bike racer based in Boise, Idaho. He says Mag-Tank's magnetic clasp is the difference maker. "Zippers don't work when riding and eating on rough terrain," Zuber says. "You need to be able to flip the feed bag open, grab your chews or jerky, and let it snap shut, all with one hand. That's the beauty of this bag: single-hand access with no fuss."
---
CamelBak Octane XCT Hydration Pack ($84)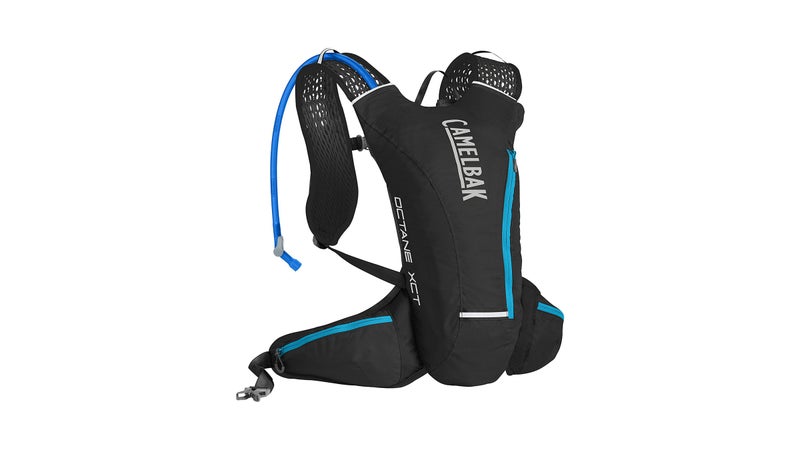 Resi Stiegler, Alpine Ski Racer
When the snow melts, three-time Olympian Resi Stiegler swaps ski workouts for long hikes in the mountains. "I hike 15 to 20 miles on the weekend and love that this pack holds a lot of water [70 ounces] and has plenty of room for snacks and a rain jacket, but it's not big or bulky," she says. "I can move swiftly, stay hydrated, and be prepared for any weather." Steigler digs the waistband pockets, largely because they allow easy access to snacks. And the X-factor? Its versatility—the Octane XCT is as good for long hauls as it is for shorter outings. "I do what I call the after-school special—a 45-minute jaunt in the afternoon—and being able to just grab the pack and go makes getting out easier."
---
Mocke Rapid Hydration Bladder ($48) + Mocke PFD ($150)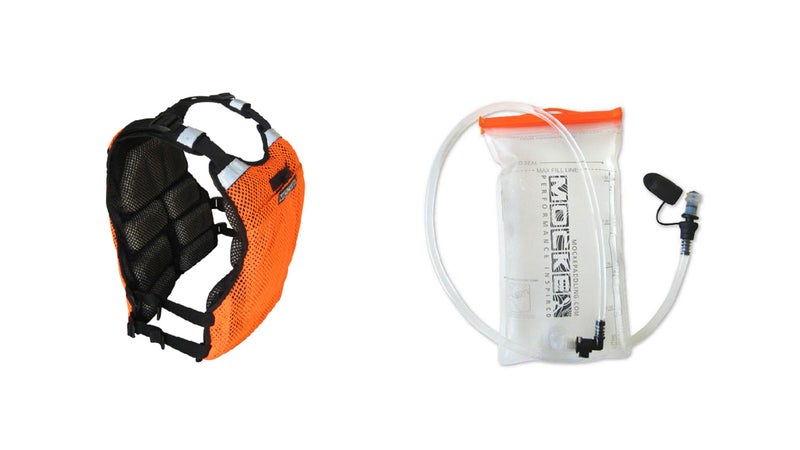 Michele Eray, Kayaker
"As a kayaker, I have to keep my hands free, so combining a flotation device with a bladder is near genius," says Michele Eray, a South African Olympian and Mocke Paddling ambassador. "You can use the bladder with other personal flotation devices, but this one is light and has two pouches, making it ideal to carry both water and snacks." The 1.5-liter bladder capacity is enough for three- to four-hour paddles. Eray likes that it's easy to use and clean. "The bladder has a wide opening at the top, so you can add water or sports drink easily and get into it with a sponge," Eray says. She usually freezes the bladder overnight before long, hot hours on the water.
---
Wyn Republic Jersey ($120)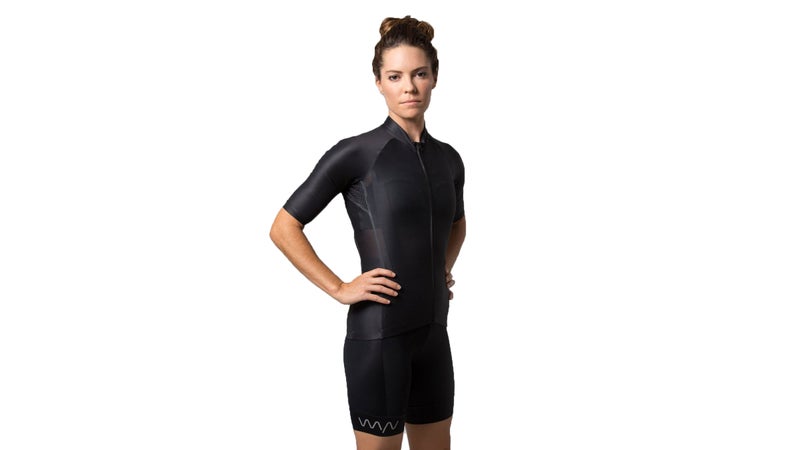 Rebeccah Wassner, Triathlete
The New York–based triathlete first fell in love with this jersey for its pockets. "I load myself down with gels and bottles so I don't have to stop when I'm on a training ride, and this is the first kit I've worn that has the right size pockets," she says. "There are three across the back, which means you can organize your food and not waste time fishing for what you want." Other jerseys have a similar system, but Wassner has found that some are too narrow to also hold a phone. Plus, the fabric is soft, light, and stretchy, and the cut is masterfully aerodynamic—so when you reach back for a gel or bar, you're not fighting fabric.
---
Nathan VaporZach ($124)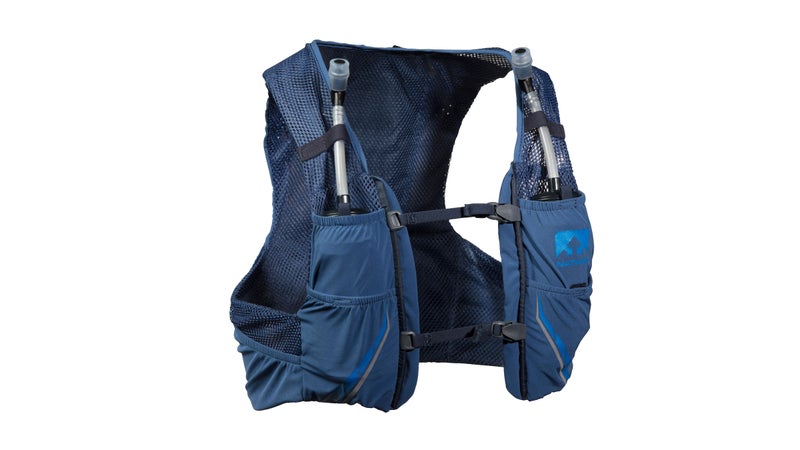 Zach Miller, Ultrarunner
One day, Zach Miller realized that the prefect hydration pack is the one you design yourself. "I started out in road and track running, and the most you have to carry is a car key," says the two-time TNF 50-mile champion and a top finisher at the 2016 and 2017 UTMB. "But in ultrarunning, the more you carry, the longer you can go. I wanted a pack that let me run fast and far and that also let me carry food and fuel without a lot of bulk." Enter the Nathan VaporZach, a stripped-down pack that Miller says retains the essentials. Made of breathable mesh material, it has enough pockets for gels, bars, and a jacket, but not so many that you lose track. Two bottles sit in front, with high straws for easy sipping. "The bottles are 12-ounce soft flasks, which is like a Ziploc bag with a cap, so when you finish the bottle, it's easy to stash, super light, not bulky," Miller says. "That's the benefit of the whole pack: It's light, fast, and simple."
Lead Photo: Alexis Berg