Hal Koerner's Ultrarunning Commandments
You'll never get close to the ultrarunner's 90-plus podium finishes, but his rules will help you run your best race.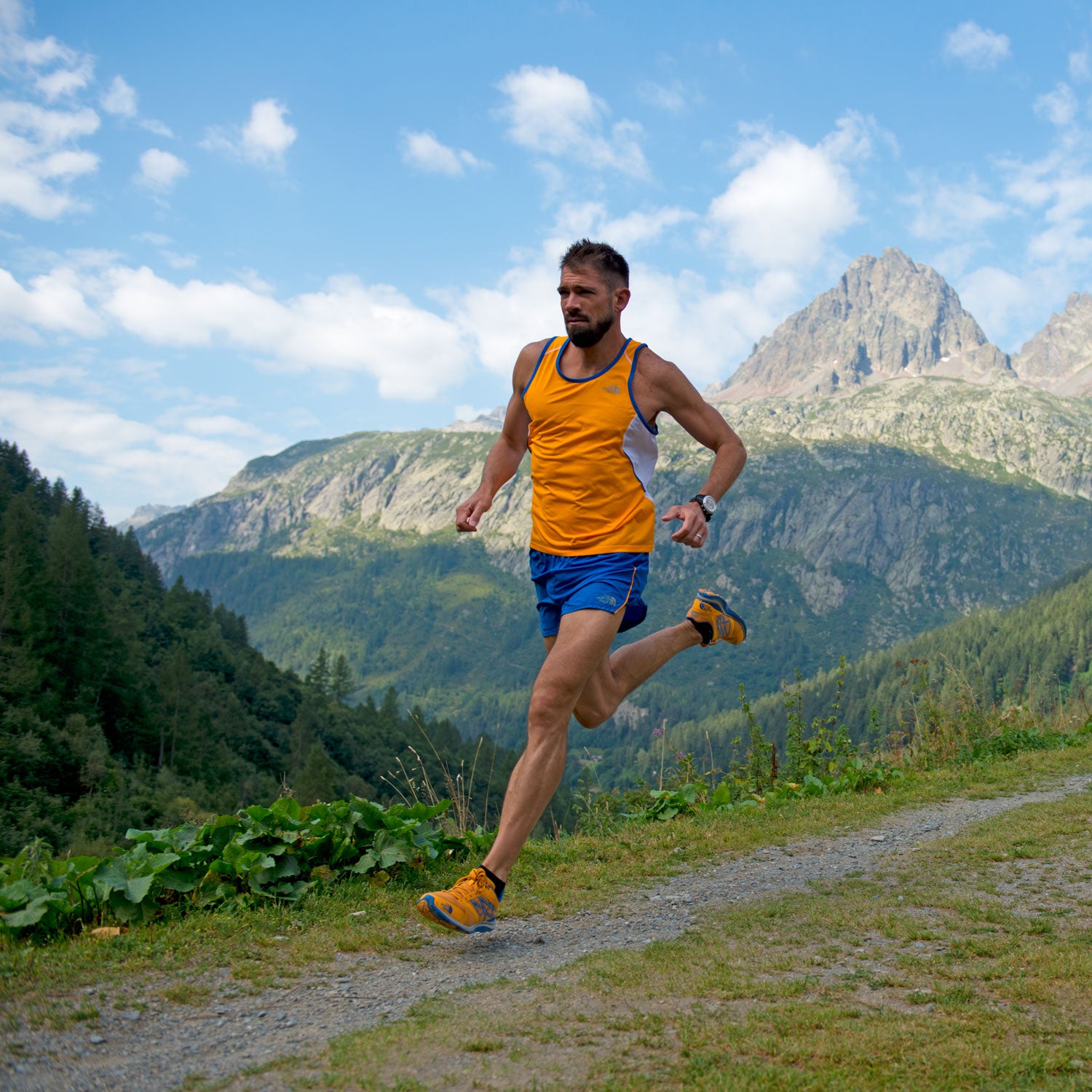 Tim Kemple/The North Face(Photo)
Heading out the door? Read this article on the new Outside+ app available now on iOS devices for members! Download the app.
Hal Koerner manages to remain insanely competitive and also keep up a reputation as one of the happiest people on the planet. Now, the hordes of distance-running fanatics who look up to him can rejoice: the new Hal Koerner's Field Guide to Ultrarunning is a comprehensive tome on the training, gear, and techniques that keep him going and going.
Here, in an excerpt from the book, is his top race-day advice to help you run your best ultra—or at least finish. 
Hal's Top 10 Must-Do's on Race Day
DO be patient. The race ahead is long; allow it to unfold, and remind yourself to appreciate and enjoy the journey.
DO be gentle on yourself beforehand. Take it easy the day and night prior to race day. Race organizers don't make that easy, by scheduling interesting expos and panel discussions the day before, where you are on your feet, walking around, expending energy. Discipline yourself to keep that to a minimum, making a conscious effort to sit and rest, with your feet up as much as possible. Don't squander the good work you've done during your taper in the last day or two.
DO wear a watch. I rely on my watch not only to know if I am on race pace but also for proper and strategic eating and hydrating. For example, I know I want to eat a gel every 20 to 30 minutes; I know I want to drink an entire bottle of fluid in an hour. A watch keeps me on that plan. Some people rely on aid station placement to some degree. However, that involves an intimate knowledge of the course that most runners don't have, and it also allows the aid station to dictate your fueling pace, which should be in your control. Your watch is the fail-safe. Wear it.
DO fuel often and early. Attempting to play catch-up later in the race is a dangerous and mostly doomed proposition. For one, you process sugar and food poorly near the end of a race. Also, as you tire, it is easy to forget to fuel properly later in a race. Don't get to the point of being either hungry or thirsty. Load on the front end.
DO have more than one goal. That way, if your primary goal goes out the window, you can reach for your secondary or tertiary goal. For example, a top goal may be going for first place in your age group. A secondary goal could be more time-focused, such as going for a sub- 24-hour race in a 100-miler. A tertiary goal might be simply to finish.
DO be ready to be resilient when things go wrong. If you roll an ankle or your breathing is erratic or your stomach goes, you and your crew will have to think on the fly. Be ready for and open to that. If you have severe cramping, for example, a plan-on-the-fly might be: We will walk through this rather than just sitting down and doing nothing. Or, I will run for 2 minutes and walk 2 minutes. Mentally, devising a plan gives you back and keeps you in control. Micromanage the problem while still keeping an eye on the big picture.
DO push yourself a little. This is a race, after all. And you've trained hard for this day, maybe years of cumulative effort, maybe 6 months straight of prioritizing training over other things in your life. You deserve to claim all that you've worked for. So go for it! Don't be tentative. Push yourself up some of those hills, find that pace that you've trained for, and stick with it. Don't be afraid to set your sights a little bit higher on the dream you've worked toward—embrace it!
DO visualize success. During every race, I see myself winning. Whatever it may be, you must have something that inspires you held like a beacon in your mind—maybe it is winning the race or your age group, or maybe it is the act of crossing the finish line. Visualize success. Visualize the course. Visualize getting through specific aid stations. As for me, in tough moments in a race, I see a reenactment of some of my best finish line scenarios all melded into one.
DO have fun. Make the most of the day, and be grateful for the unique opportunity to be there. When things go awry, remind yourself that you are there for fun, and enjoy the day you've been given as it unfolds. Be present.
DO stay aware. Most races are run in the wilds. The course will not be entirely flagged nor each turn highlighted. Pay attention to where you are, be familiar with the course beforehand, and know the markings. If you can get on the course for some reconnaissance before race day, do it. If not, online maps make examining the course easy. Have basic knowledge of where you are going, and know the names of the trails you will be on and where the ascents and descents will be. Do not just mentally check out when you are running; it is your responsibility to stay on the course. Knowing details about it will help you gain confidence when it begins to seem like it's been too long since you've spotted that last race marker.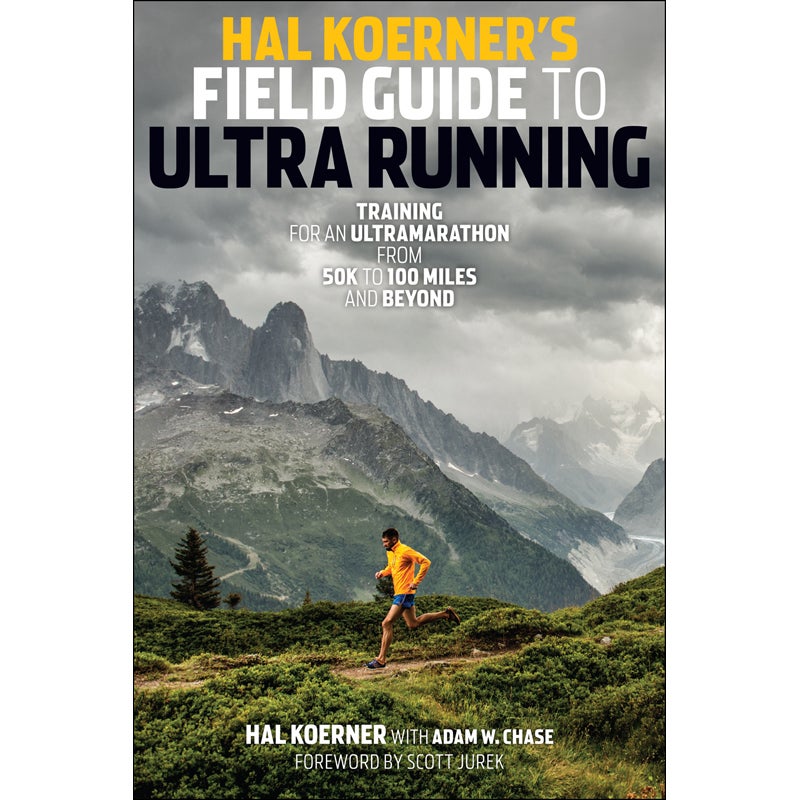 Hal's Top 10 Do Not's on Race Day
DO NOT try something new on race day. I recall a friend who was preparing for a race and asked to borrow a hydration pack. I brought her one the night before the race, one designed to also hold bottles on the front of pack. She'd never tried something like it before and found it awkward. However, without another option, she had no choice but to use it. The most important race of the year for her, one she had been working toward for months, and she was about to use something she'd never used before. In the end, the worst physical problem that resulted was chafing. But her anxiety level, due to using something she'd never tried before, was high. Don't open yourself up to failure by experimenting with something new on race day. That is what practice is for. Go with what gives you confidence, so that you can trust in the products you're using. Don't rely on luck. And don't sabotage yourself.
DO NOT go out too hard. Race excitement and adrenaline combined with the week's prior taper and resting might lull you into going out harder than you planned; after all, you feel fresh and strong! You might be able to get away with going out too hard in a half-marathon or marathon, but in an ultra race, the price you pay for that is high. Remember this: If you feel you are going out too slow, slow down. Pay attention to your watch, pay attention to your training, keep tabs on a comparable runner, whatever it takes.
DO NOT leave loose ends as far as the responsibilities of your pacers, crew, and family members. Do your due diligence prior to race morning so that you are not trying to communicate new information at the last minute, amid everything else that is going on. Make sure people know where they need to go, what they need to do, what they should have for you, and that they should be prepared to be nimble if things go wrong. Also know the apropos logistical details, such as how many people you can have at an aid station. Finding out this information late can change your plans, something that can cause unnecessary last-minute panic. Due diligence also applies to knowing the course in advance so that your crew can help you. If there is a huge descent in the dark at mile 70, you need to know that and be sure your crew are equipped with headlamps for you and for them. Or if you know that at mile 80 it will be cold, make sure your crew have a jacket and a hat for you. At that point in a race, you might not be churning out much heat—you will want that coverage. Be prepared.
DO NOT panic! Nothing good ever comes from panic. Things may go wrong or not as planned; you might not feel good, you might not know where you are on the course. Just regroup—do not unravel. Take solace in knowing that an ultra is a long way, and the beauty of that is that problems often work themselves out over the long haul. Stomach problems can subside; things can completely turn around. Have patience, and don't panic.
DO NOT fret over natural phenomena. Western States 2013 was run in crazy record heat. You have no control over temperature. Or maybe your racecourse changes the week before due to a flood or a fire. These decisions are out of your hands. You can only perform for what you've prepared for and what is in your control. Rely on all the other strong points of your training. True preparation means preparing for the unknown. If you know there is, historically, a good chance of rain during your race, be ready with the gear. (Be ready, too, to combat the chafing that may come with that.) I once ran Leadville, and at 12,000 feet on Hope Pass, it started to snow. I had no gloves, so I ran with my hands down my pants for several miles. Let's not even talk about how this affected my running form and fatigued me unnecessarily. Do your best to prepare for surprises from Mother Nature, but don't let them throw you off your game. Weather happens, and it helps to remember that everyone in the race will face the same conditions; there is something reassuring in knowing that you aren't going it alone. Plan for adversity as best you can, and let the rest go.
DO NOT lose track of time. It's easy to do while you chat with other runners on the course. Similarly, don't stop paying attention to where you are. Cutoffs in ultra races always loom—so know how far you have to be and when so that you can make your end goal.
DO NOT squander time at aid stations. Have a plan for what you want to accomplish at the station, and stick to it. Western States has 20 aid stations; just 2 extra minutes at each station can set you back 40 minutes. Yes, aid stations are a refuge and a respite. But, remember, they are there simply to provide nutrition and some maintenance to get you out and on your way. Refuel, yes. Fill water, yes. But keep moving.
Some folks stop, indecisive about what to eat. Know what you want and need before you get there. Then get your potato chips and go. And remember, aid station workers often will respond in kind: If you seem unhurried, they may feel free to chat and take things slowly. Send a message that you are there to fuel and go. Have the lids off of your water bottles by the time you walk into the station, which shows that you mean business. Often runners want to adjust laces, remove sand, put on sunscreen, and that is fine, but just know that when you sit down, it will feel extremely comfortable, and you may not feel that extra 5 or 10 minutes passing.
Be hypersensitive to time. If I am in a good rhythm, I might not stop at all, depending on how close the next station is. You certainly need enough calories and water to last; don't skimp. But avoid the allure of the aid station, the music and food, the seduction of everyone hanging out. Remind yourself that your goal is to get to the finish as quickly as you can; then you can party.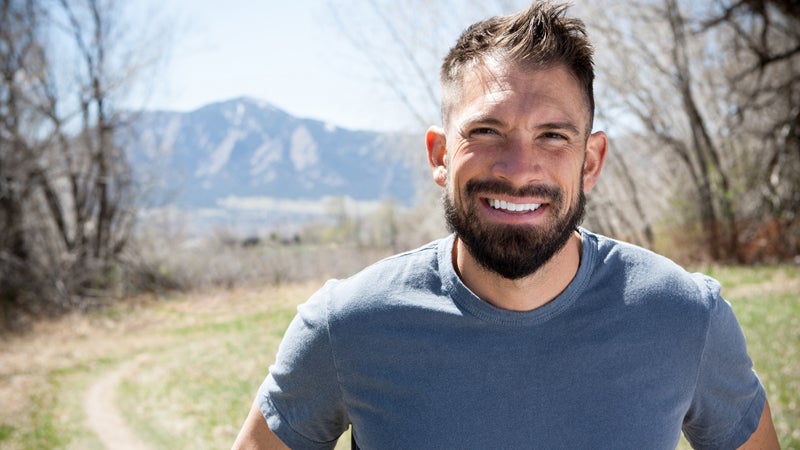 DO NOT be rude to volunteers. Thank them for being there and show your appreciation. Acknowledge them. I have seen some appalling rudeness at stations, such as a runner yelling at a volunteer to get out of a chair because he wanted to sit down, or another runner yelling because she had to wait a few moments for the soup pot to be refilled. This is totally unacceptable. Those helping out at aid stations are people, volunteering their personal time for you. Treat them with the respect they deserve.
DO NOT let aid stations dictate your personal fueling, waiting to eat or drink until you arrive there and eating whatever happens to be at that station. Customize how you eat and drink to suit your highly personal habits, preferences, and training, using handheld bottles or hydration packs, carrying gels if you use those, or whole foods if that is what you prefer. Whatever it is, have it planned out, and take it with you. Fuel often and early, and stick to your own personalized schedule.
DO NOT lose sight of your humanity. If a runner rolls an ankle, take the time to offer your help. If someone is struggling, ask if he or she needs water or salt or if there is anything you can do. If someone is in distress, don't forget that this is a hobby. Do not become numb to your fellow racers. Once, during a 50-mile race, I came upon a competitor who, at 25K, had fallen and possibly broken a bone. I was with a friend, who stayed with him, and I ran ahead to the aid station to alert them. During Western States 2013, I saw one of my top competitors, Cameron Clayton, take the wrong road. Letting him make that mistake would certainly be no way to win. We all yelled to get him back on course. There are certain graces that must always be maintained, in racing as in life, even among your toughest competitors.
Lead Photo: Tim Kemple/The North Face
Trending on Outside Online