How to Avoid Overtraining
Don't fall in the trap of more is better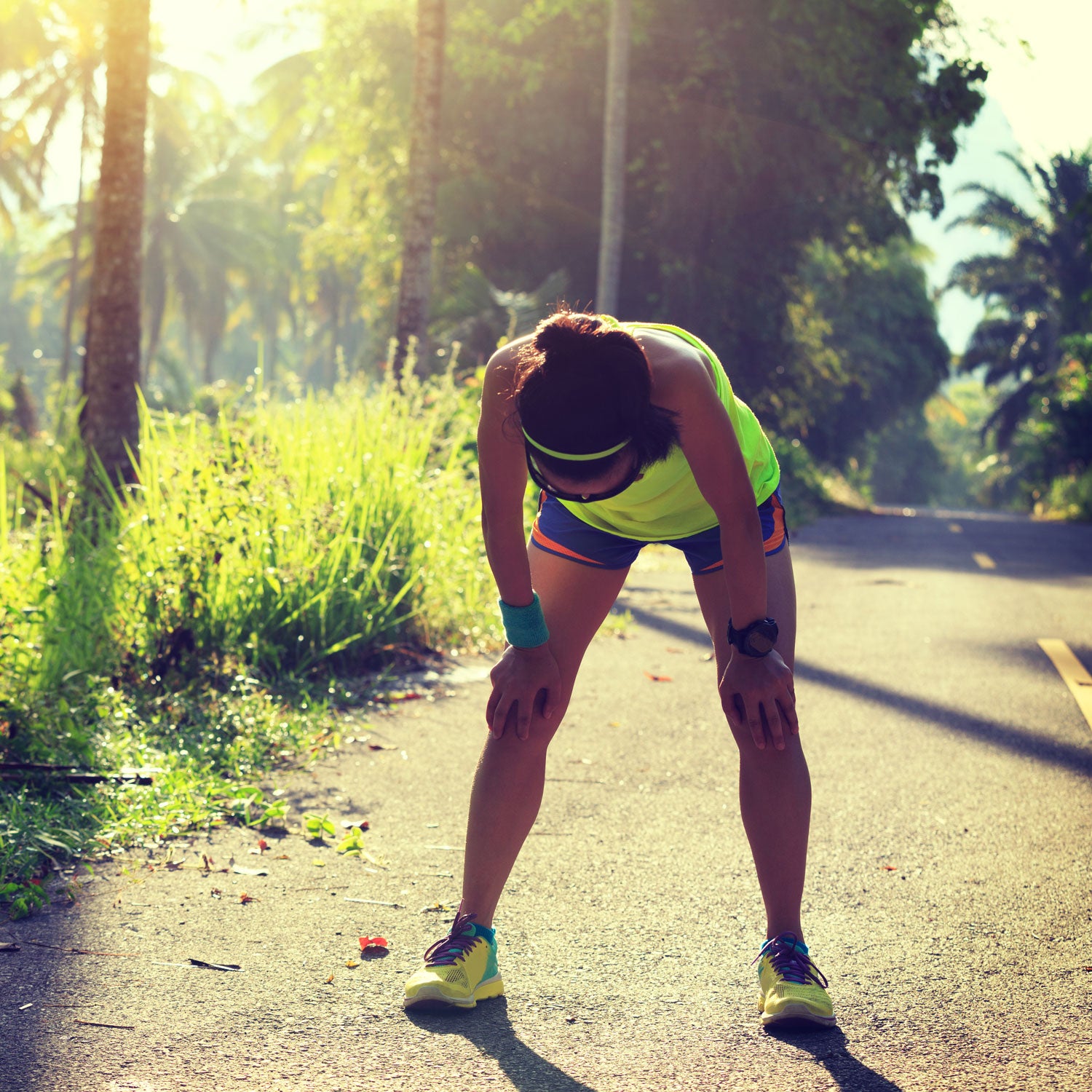 Heading out the door? Read this article on the new Outside+ app available now on iOS devices for members! Download the app.
Last year I ran 4,030 miles and climbed 456,000 vertical feet, most of it at altitude. I won the Bighorn 100 in Wyoming, ran the Ultra Trail du Mont Blanc in the Alps, and PRd in the marathon.
The volume and commitment was impressive, especially for a 36-year-old with considerable work responsibilities, but it proved unsustainable: By the end of the year I was burned out and running felt much more like work than play.
My experience is not unique. There is a long history of ultrarunners who have fizzled mentally or physically, or both, after a few standout years, rarely returning to their premier form. Anton Krupicka, Timmy Olson, Geoff Roes, Kyle Skaggs, and Mike Wolfe are often referenced because their peaks and falls were well documented and equally spectacular, but I think there are just as many cases of sub-elite "bubble" runners like myself.
Thankfully, this spring I found a way to avoid burnout while continuing to run, staying enthusiastic about my training, and satisfying my competitive fix. Instead of slogging around mountains at a slow pace for endless hours, I went in the opposite direction: flat, fast, and short.
My three-month training block culminated on Memorial Day with BolderBoulder, a road 10K that I finished in 33:47. That's a 5:27 pace, nearly three times faster than my average pace at UTMB last summer. I also raced a 3K on the track in 9:14 (thanks to a 64-second final 400, homestretch sprint in the video below), and a local 5K in 16:27. A few other local trail runners took a similar approach this spring. At BolderBoulder, Galen Burrell finished just ahead of me in 33:42, and David Glennon just behind in 33:51.
The change of focus has been wonderful.
Time Management
To compete for 100 miles—or even 26—you almost can't train enough. Usually the cap is determined by available time or injury, not by what's required to maximize your potential. Last year, I was regularly training for 12 to 15 hours per week, not including midday recovery naps.
Training for shorter races, by comparison, is much more manageable and less disruptive to "adult" responsibilities like family, career, and home upkeep. I was running just five to seven hours per week and didn't feel like I was undertrained for the race distances or being out-trained by the competition.
Novelty
Many runners are drawn to ultras because they enjoy running on trails and in the mountains and doing it all day. I totally get it.
But that can also become tedious, especially if you've run your local trails hundreds of times or if they're covered in snow, ice, or mud. In this case, retreating to paved bike trails, quiet country roads, and the high school track can be a refreshing treat.
I find the experience to be more rhythmic, and I appreciate having my body shocked in a different way. Rather than my workouts being tests of attrition, they were dedicated to hitting my VO2max and improving my raw speed. It's absurdly fun to finish a track workout with four 200-meter intervals, just as I did 20 years ago as a high schooler.
Carryover
A body that has been focused on running flat, fast, and short will need time to readapt to running vertical, slow, and long. But by no means has it been a lost spring season.
Mentally, I'm more excited about running than I have been since last summer. I feel like I can embrace ultra training again.
Physically, in some respects I'm better off right now than I was when on a dedicated ultra program. In particular, my running efficiency—the energy expended while running at a particular pace—has improved dramatically. When I started this training block, for example, running a five-minute pace felt like a sprint. Now I get that same sensation when running a 4:20 or 4:30 pace.
It seems hard to believe, but these running efficiency gains extend to ultra speeds as well. I guess we'll find out how well my little experiment works in September, when I toe the line at the Run Rabbit Run 100-miler in Steamboat, Colorado.
Lead Photo: lzf/iStock