How to Stick to a New Training Plan
There's no silver bullet, but these useful practices will help you keep training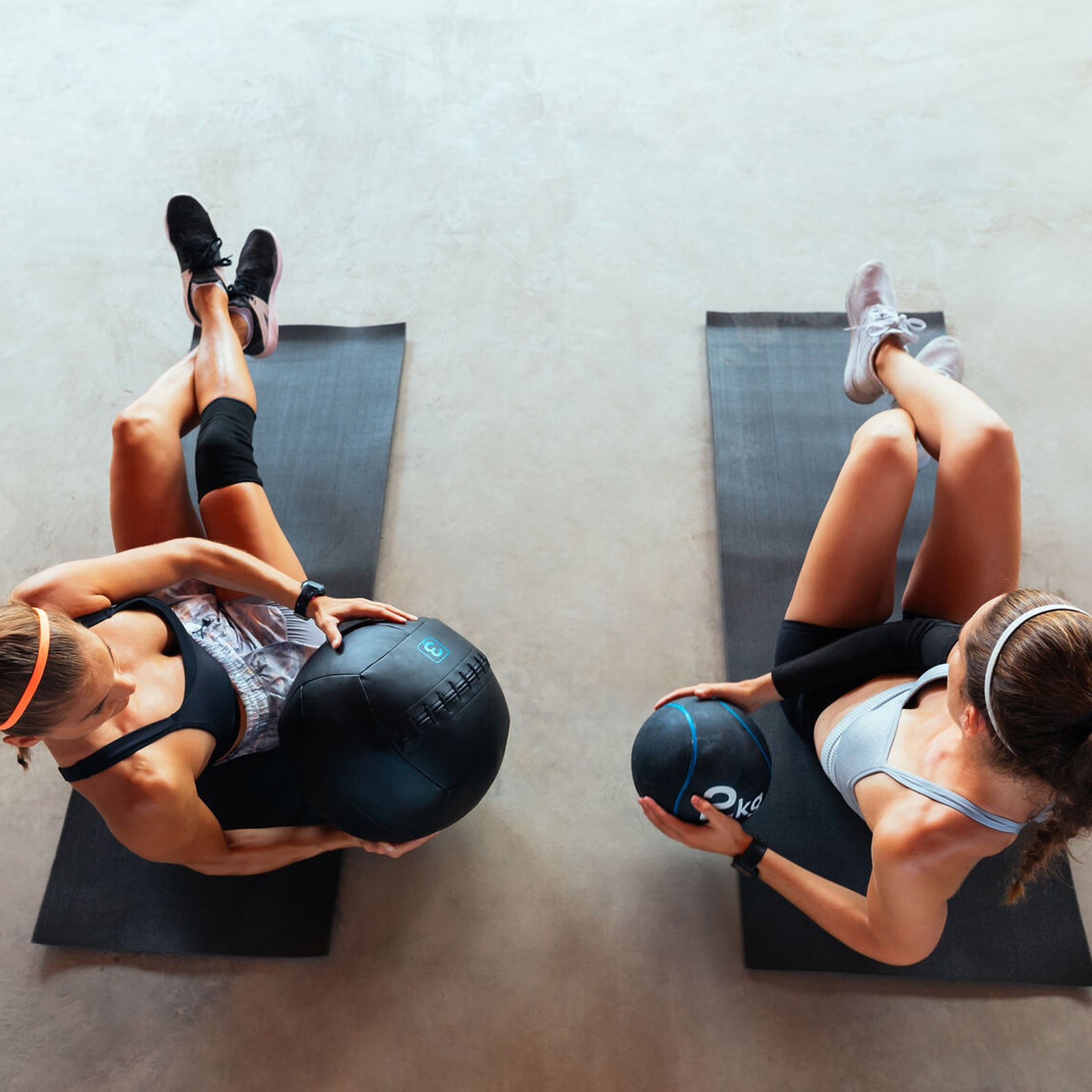 BONNINSTUDIO/Stocksy(Photo)
Heading out the door? Read this article on the new Outside+ app available now on iOS devices for members! Download the app.
Just the other day, in between brutal sets of squats at my local gym, I had an epiphany: training hard is really hard. You may be thinking, Yeah, that's not rocket science. But there's a difference between knowing something intellectually and knowing it in your bones.
Marketing has conditioned us to believe in body hacking and quick fixes, and the very fact that workouts hurt gets in the way of many people starting and sticking with exercise programs. Unfortunately, there's no silver bullet that makes a hard workout easy. But the following tips and practices will help you stick to a tough training plan, through low-motivation days and low-energy workouts, to get the results you want—no magic pill or program required.
Pick Something Fun and Start Slow
People are more likely to stick with an exercise program when they choose an activity they enjoy and increase intensity at a self-determined rate, according to research done by Paddy Ekkekakis, an exercise scientist at Iowa State University. So if you feel like you're fighting against your body when you're running, consider trying a different type of workout. Shift to a strength-training program or start riding your bike. And resist the urge to do too much too soon. "Consistency is key," says Matt Dixon, head coach at Purple Patch, a triathlon-training business in San Francisco. "The surest way to real confidence and enduring performance is to progressively layer training, slowly building on what you did in the past, adding layers over time." In other words, don't just start training hard overnight. Ease into it to avoid both physical and mental burnout.
Just Show Up 
When you're low on motivation, the best thing you can do to change your mental state is to change your physical state. In the words of endurance athlete and self-improvement guru Rich Roll, "Mood follows action." Long-standing research, first published in the Journal of Personality and Social Psychology in the 1980s, has found that the more you try to suppress a certain thought (for example, I really don't want to exercise today), the stronger that thought becomes. Another study, published in the journal Cognition and Emotion in 2010, found that the same thing holds true for emotions: the more you try to change the way you feel, the more stuck in your current mood you're liable to be. But if you simply take action, even if it feels like you're forcing yourself to do so, changes in your thoughts and feelings are often close behind. This explains why the first mile for a runner, or the warm-up for a powerlifter, is often the hardest part of the workout. Show up and get started, and the energy and motivation will follow.
Don't Go It Alone
The day I had my epiphany at the gym, I was with two friends who I've been training with for the past few years. Without their company, I'm not sure I would have ever been able to push myself so hard, let alone found the will to continue forging ahead. In a comprehensive analysis published in the journal Medicine and Science in Sports and Exercise, researchers reviewed over 30 studies in search of factors that consistently motivate people to start and stick with exercise programs. One of the strongest motivators they found was having a supportive community.
As for finding the ideal training partner, a 2012 study from Kansas State University suggests you'd be wise to find someone who has a similar fitness level as you or is even a bit better. Researchers found that when people exercised with someone who they perceived as slightly fitter than themselves, they increased their workout duration and intensity by up to 200 percent.
Don't Rely on Willpower
A common mantra among my little training group is, "Don't think, just go," a simple idea that aligns with the latest behavioral science. Studies show that the more we rely on willpower (i.e., thinking) to get us through challenging activities, the worse we perform and the greater our risk for burnout becomes. Better than counting on willpower is trying to eliminate the need for it altogether. On a macro level, this means making it as easy as possible to get to the gym by doing things like prepacking your bag the night before and finding spots to train near your house. On a micro level, the less thinking you need to do in the gym, the better. Plan your workout beforehand—or even better, get a coach—so when you're in the midst of training, all you need to do is execute.
Be Patient
What feels hard today might not feel as hard tomorrow. "For most people, the plateau can be a form of purgatory, flushing out hidden motivations," writes the late George Leonard, in his classic book Mastery: The Keys to Success and Long-Term Fulfillment. "At the heart of it, mastery is a practice. Mastery is staying on the path." Behind every breakthrough performance are countless hours of hard work and someone staying on track when it would've been easier to give up. The above practices can help you do the same.
Brad Stulberg (@Bstulberg) coaches on performance and well-being and writes Outside's Do It Better column. He is the bestselling author of the books The Passion Paradox and Peak Performance. Subscribe to his newsletter here. 
Lead Photo: BONNINSTUDIO/Stocksy