How U.S. Soccer Star Tobin Heath Became Team Leader
The two-time Olympian will lead the women's national squad to the 2015 World Cup—and share her secrets to unleashing athletic potential.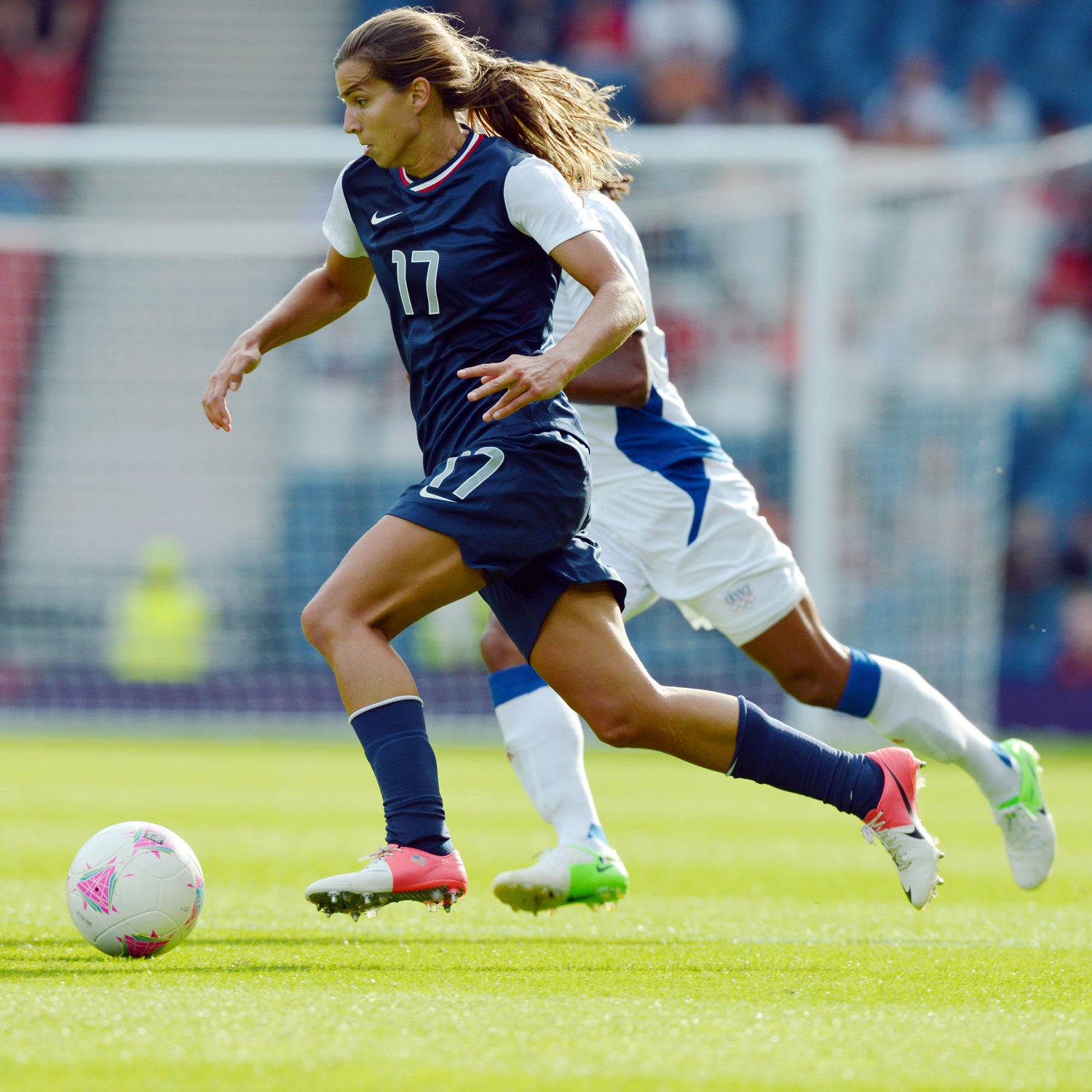 Mike Stahlschmidt/isiphotos.com(Photo)
Heading out the door? Read this article on the new Outside+ app available now on iOS devices for members! Download the app.
If the U.S. women's national soccer team were a train, Tobin Heath would be its engine.
In October, the midfielder scored two goals in the team's 5-0 victory over Guatemala. The performance helped the team qualify for the 2015 FIFA Women's World Cup, to be held in Canada next summer. Standout performances like that have earned Heath the trust and respect of her teammates. But as the 26-year-old tells us, she's still getting used to her role as a team leader.
A soccer phenom since age four, Heath has won at every level, including three NCAA championships with the University of North Carolina. In her junior and senior years at North Carolina, Heath spent summers playing for the U.S. Women's National Team. At age 20—the youngest woman on the team—she helped the squad win the Olympic gold medal at the 2008 Beijing Summer Games. Four years later, she helped the team win gold again at the 2012 Olympics in London.
There's only one thing Heath does not have: a World Cup title. "For me, 2011 was a heartbreak," Heath told FIFA.com in October. "The whole team's motivation now is for that not to happen again." In 2011, Japan won the title after blocking Tobin's penalty kick in a game-ending shootout, then scoring on the U.S.
Now Heath will be focusing full-time on the national team as she prepares for the upcoming World Cup and Olympic years. It's a welcome change after two years of down time spent bouncing between club teams in Paris and Portland and dealing with ankle injuries. "For the next two years, everybody on the national team can put their whole lives into achieving the collective dream of winning," she says. "When we play for our respective club teams [during the two-year down time between World Cup and Olympic years], the season only lasts six months."
Now back to full strength, Heath is in prime shape for her best campaign yet. She's also starting to realize just how much her teammates look up to her. "I'm aware that I'm now a role model for younger players," she says. "I bring more maturity to practice—it's more of a work environment to me, where I consciously work to get better each day."
Tobin's Top Tips for Unleashing Athletic Potential
Make Mistakes
"The greatest tip ever told to me is 'Don't be afraid to make mistakes,'" Heath says. "I had a coach when I first started playing who likes to tell the story about how the other parents would complain to him that I never passed the ball, that I was always trying to dribble around the other players and score, instead of learning how to play the game right. He wouldn't do it, because he never wanted me to stop believing that I could dribble past anybody. He knew that eventually I'd figure it out, but not because someone told me to do it, but from learning from my mistakes."
Never Be Satisfied
"Connected to that is the advice I give to young players who are invited to national camps for the first time. 'Don't be satisfied with simply being here,'" Heath says. "What I mean is that you have to stand out if you want to make the team and to do that you have to take risks, and accept that you'll make some mistakes."
Lead Photo: Mike Stahlschmidt/isiphotos.com
Trending on Outside Online