Laird Hamilton's Tips for Maximizing Your Rest Days
It pays off to be smart about your recovery time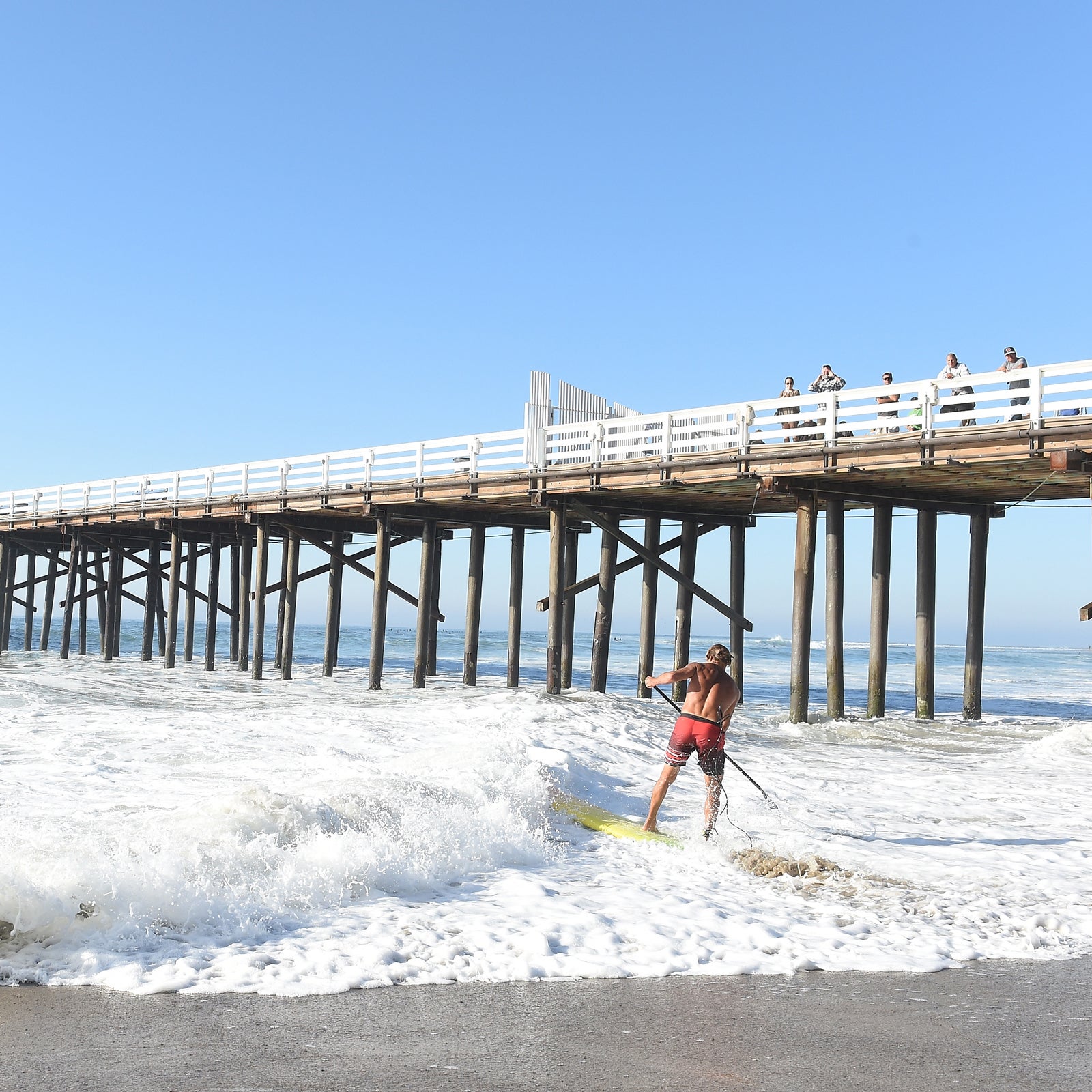 Heading out the door? Read this article on the new Outside+ app available now on iOS devices for members! Download the app.
I ask a lot of my body. On a big day of surfing, I'm up before 5 am and can be in the water for six hours—and that might be after a week or two of high activity. The extreme conditions demand an excessive amount of output, and if I'm coming into that with already-depleted reserves, I'll emerge from the water totally spent. Recovery days are critical to my training, and that holds true for any athlete. Here's how to determine if you need a break and how to make the most of the time off. 
Listen to Your Body
Though I try to take a rest day once a week, I let my workload and how I'm feeling dictate my routine. I know I need downtime when I don't have any high energy left to tap. Overall, my senses feel dulled and I lack my normal acuteness and focus. If I have an intense surf session and I've taxed my system, one day isn't going to be sufficient for me to reload. In that case, I might take an extra day off and reduce my training for a few days after that.
Fill Up the Tank
I normally have a calorie-packed mushroom coffee for breakfast and a big lunch and dinner. But when I'm resting, I'll make a point to eat more than usual, adding in an extra meal or a few nutritious snacks. When I'm operating at a high activity level for days on end, I actually lose my appetite. When I slow it down my appetite returns, and I end up hungrier on low-activity days than I do on high-output ones. Because my body is trying to repair muscle, I'm going to need more nutrients. I make sure I'm hydrating, and I'm careful to eat a wide range of foods that really complement recovery, like fresh fruits and vegetables.
Don't Go Cold Turkey
Even when I'm exhausted, I still try to add some gentle activity into my day. If I'm totally sedentary, my sore muscles stiffen up. I want to create blood flow, because it helps me recover. Normally, I'll take a walk or do some kind of stretching—maybe not an intense power-yoga sequence but a longer, mellower class. I don't want to stress my body in any way, so I'll pass up deep dynamic moves for gentle static ones that keep my heart rate down.
Remember to Breathe
Breath work is an everyday practice for me, and it's an excellent restorative tool. On my down days, I take extra time to do breathing meditations that calm me and help me recuperate. Extending your inhale and exhale helps drop your body into parasympathetic mode, meaning your anxious fight-or-flight impulses become reduced. I do many types of nose-breathing meditations, but you don't need to be an expert or follow a strict routine. Box breaths are a good place to start: extend your inhales and exhales to seven seconds each, with a seven-second hold in between. As long as you bring consciousness to your breath and follow a pattern, you'll benefit. 
Get Some Work Done
Rest days are the perfect opportunity for bodywork. I fill the time I'd typically spend training with restorative practices, like acupuncture and massage, and plenty of heat and ice therapy. I like intense soft-tissue work. Most importantly, you have to find someone whose work you believe in.
Zone Out
A sore body is an obvious sign that I need to rest, but my brain needs time to rebound, too. Focus fatigue is definitely the hardest for me to bounce back from. When I'm mentally and emotionally exhausted, it might take weeks before I feel like I'm back to my normal acuity and my reserves of willpower have returned. My favorite strategy is to turn my mind off with something entertaining. I'll lie down and watch something, be a spectator. Good sleep is also critical. When you dial back your activity, it's easy to feel wired come nighttime. I'm careful to avoid caffeine late in the day and make sure I have a cool, dark place to sleep—and a down pillow.