Laird Hamilton's 5 Rules for Healthy Living
We're kicking off a new fitness column by surfing legend Laird Hamilton. First up: his top tips for performing at your best.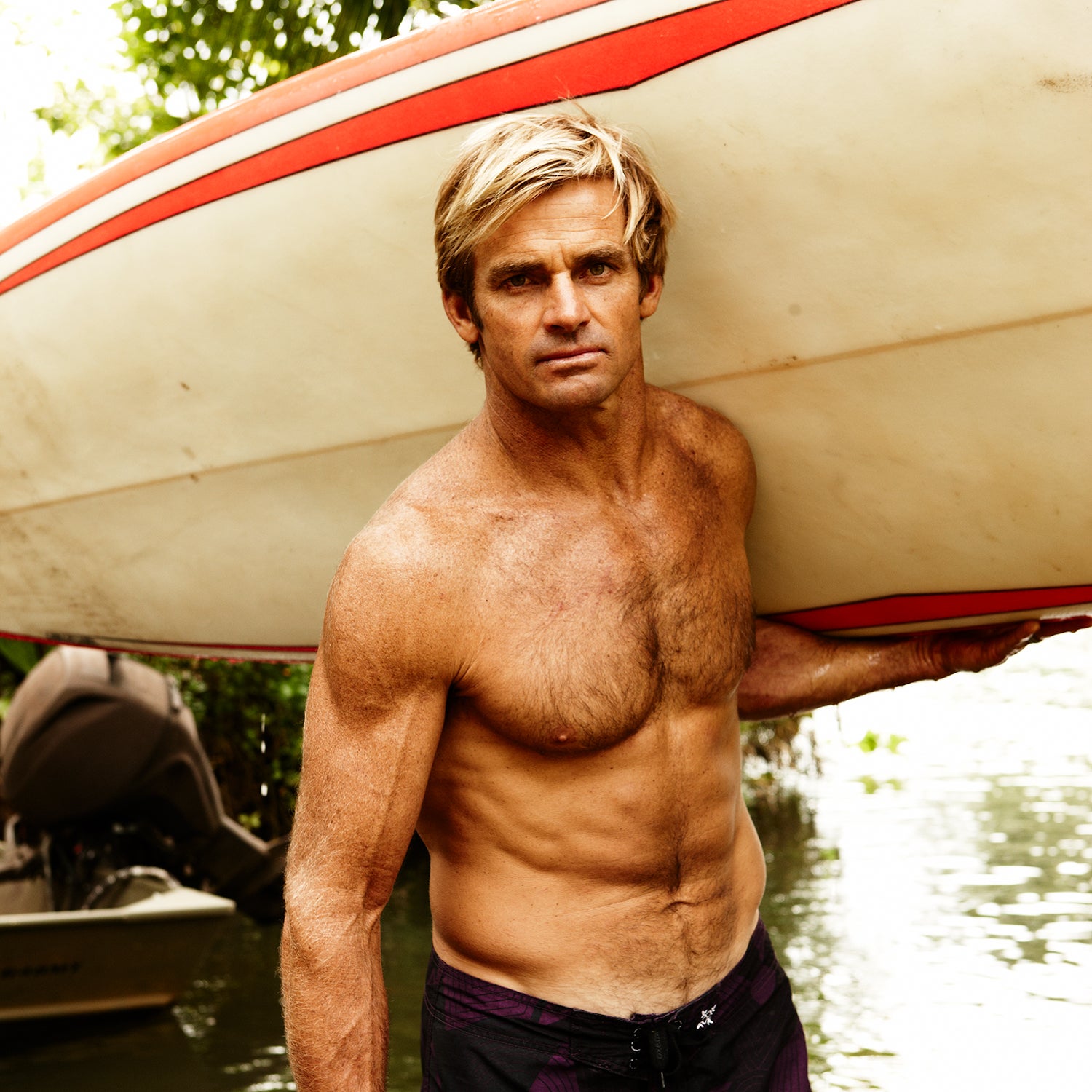 Ture Lillegraven
Heading out the door? Read this article on the new Outside+ app available now on iOS devices for members! Download the app.
Don't Skimp on Sleep
No more scraping by on four or five hours. For top performance, shoot for seven to eight (or, in my case, nine) every night. To support the recovery that happens overnight, I drink chaga tea before I turn in, which kick-starts the anti-­inflammation process. And since overheating in bed fre­quently leads to restless sleep, I use a Chili­Pad, which slips underneath the sheets and drops to a temperature as low as 55 degrees to keep me cool.
Fuel Your Body
Simple whole foods have powered our bodies for generations. You can't game the system with meal replacements, fake ingredients, or fad diets. Start to think about food as a fuel source and you'll see real results. It's tempting to make nutrition feel restrictive. But rather than count calories or macros in a meal, I simply avoid most processed foods and focus on the distance between its origin and my plate. If the distance is short, I'm OK with eating it.
Sweat the Small Stuff
You don't need to make peak performance your full-time job like I have, but you should think of it as an all-day mentality that goes far beyond the gym. It requires near constant attention and a holistic approach to health. I spend about 40 hours per week training. People think they have no time, but I'll crank out squats while dinner cooks or hop on my foam roller while watching TV. I'll even flow through a few mini breathing sets when I have to work from a desk.
Challenge Your Weaknesses
My asymmetries have always plagued me and are largely a result of surfing for so many years with the same lead leg. That's partly why I started paddleboarding—to develop strength on the other side of my body. Don't shy away from the things you're worst at. Focus on mobility if you lack range of motion. Incorporate endurance efforts if you're a natural power athlete. This rule also applies to areas like mindfulness and nutrition. Add a ten-minute meditation to your weight-room routine, or put more veggies on your plate if you're a chronic carbo-loader. Without a well-rounded approach to health, you'll always be limited by your greatest weakness.
Find Your Crew
One of your biggest assets is the company you keep. I'm at my best when I'm around people who value health and performance the same way I do. We experiment with workouts, debate recovery methods, and share our go-to health podcasts and books. If you can take the time to listen to and learn from that group, you'll find that it challenges you to improve.