5 Athletes On Their Must-Have Gym Gear
The (surprisingly affordable) tools they use to build strength, power, and stability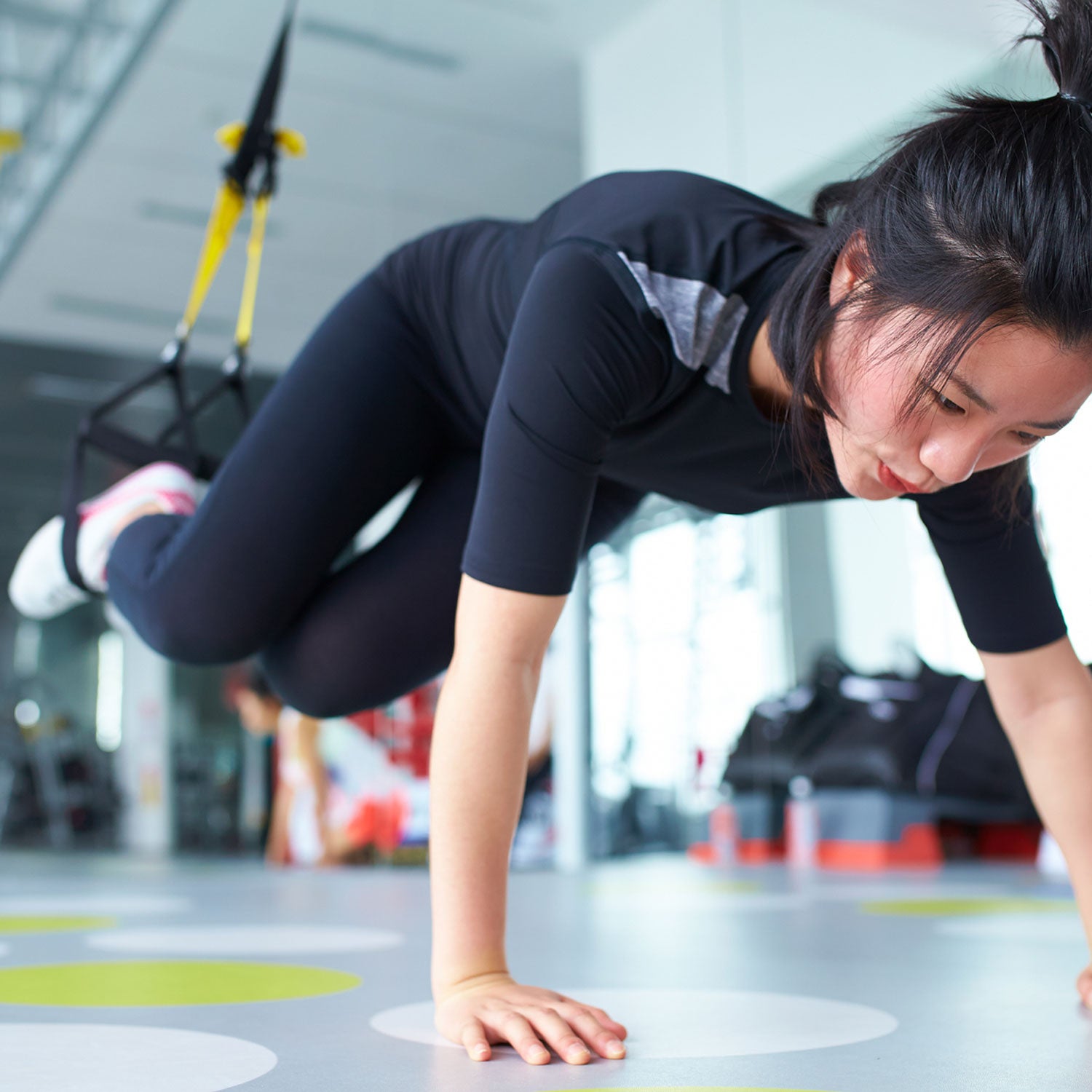 Heading out the door? Read this article on the new Outside+ app available now on iOS devices for members! Download the app.
The last place any outdoor athlete wants to be is inside. Still, peak performance, not to mention injury prevention, depends on the strength and mobility work that happens in a gym. We asked the pros to share the equipment that lends them that extra competitive edge.
---
TheraBand Resistance Bands ($12)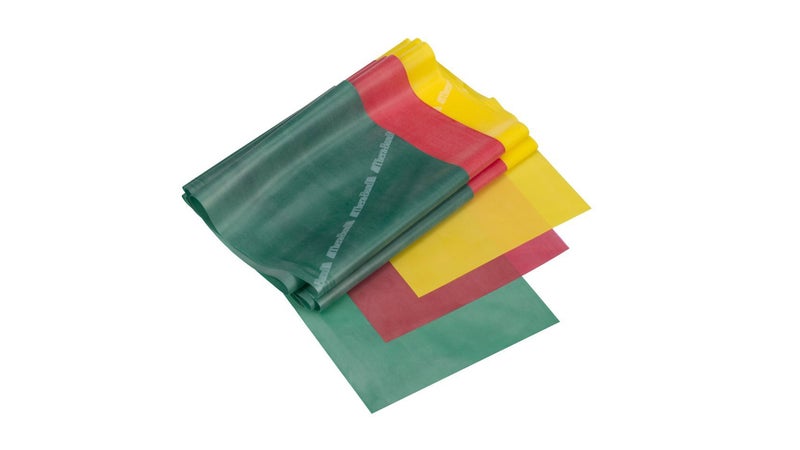 Mari Chandler, Professional Adventure Racer
A few years ago, Mari Chandler traded her permanent address for a 30-foot RV and the nomadic life of the wandering athlete. To fit everything, she had to purge many of her belongings, but these multicolored resistance bands made the cut. "The bands are light, take up minimal space, and are very effective," says Chandler, a member of Team Adventure Medical Kits, which currently holds the number two spot in world rankings of adventure racing teams. Chandler's not much for routine. She uses the bands to pinpoint body parts that feel a little weak or fatigued during a workout—like her triceps on the mountain bike, her back during a paddle. "I can sit on the floor with the band around my feet and do rows, hold onto one end and do arm extensions, tie it to a table leg for ankle work. It's that versatility and ease of use that I like," she says. Chandler also says the bands are sport-specific—with high reps, she can build the endurance and strength necessary for the long, hard days of multistage racing, and with lower and slower reps, she can target large muscle groups that have to sustain prolonged efforts during her events.
---
TRX Training ($149)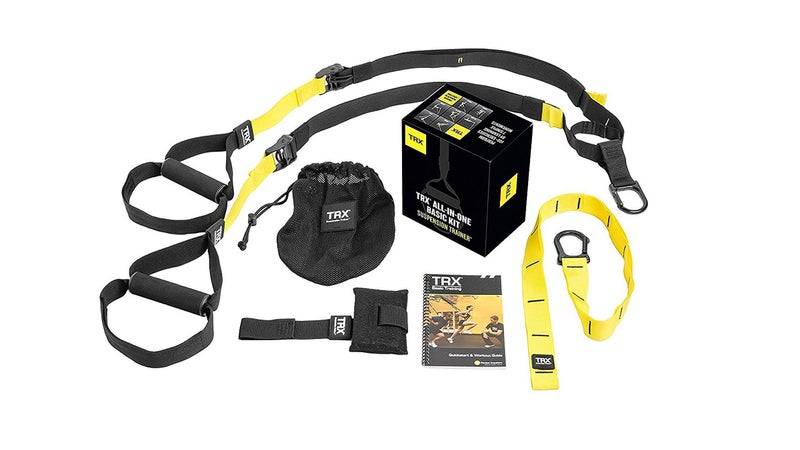 Alana Levin, Endurance and Strength Coach
"It's just a strap with handles, but you're constantly working against the forces of gravity or your body weight to keep the tension on the strap," says Levin, a strength coach for amateur endurance athletes and elites, including U.S. skier Carly Margulies in Mammoth Lakes, California. "All of your stabilizing muscles in the spine, core, and hips get stronger." While she's also a fan of traditional weight training, Levin says TRX gets at the smaller muscles that aren't addressed with a set of squats. "It challenges athletes in a different way. Plus, I have a lot of athletes with full careers and families, so TRX makes working out at home or while traveling easy."
---
Trigger Point Grid Roller ($39)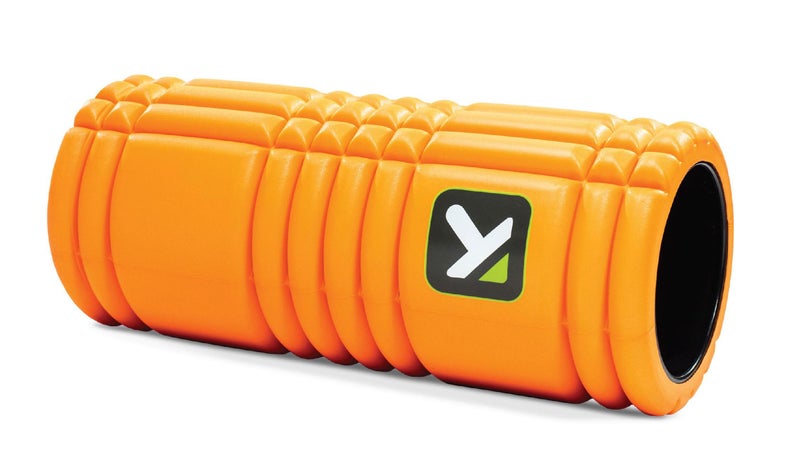 Alex Nichols, Professional Ultrarunner
Alex Nichols initially liked the Grid foam roller because it made portable recovery a reality. But his world was rocked when he watched a video on all the ways the travel-friendly Grid could help him. "The trainer was doing bodyweight exercises on the roller, and it looked like a good routine that got some strength done quickly," Nichols says. "And if I can get my hips stronger, it generally means I'm going to be less injury-prone." Nichols, who took second at last year's Western States 100, does back extensions, side planks with leg lifts, push-ups, and other moves on the roller after easy runs every other day during heavy training. "You can make some moves easier or harder, which is nice depending on your fatigue level," he says. Bonus: The Grid is Tigger Point's firmest roller, so once the strength work is done, Nichols suggesting rolling out tight spots, a practice that's painful but, as he notes "a necessary evil."
---
Bosu Balance Trainer ($99)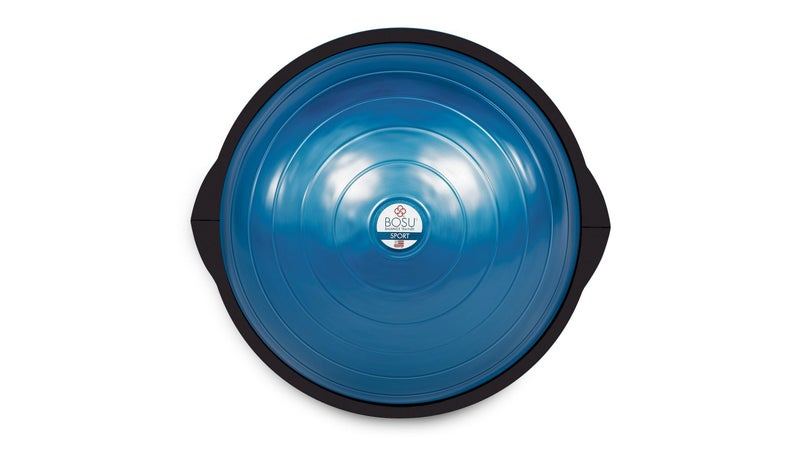 Ryan Wachendorfer, Professional Snowboarder
"Snowboarders are always landing a little funny," says U.S. Ski Team halfpipe rider Ryan Wachendorfer, "so we need the body to be strong in weird positions." Enter the Bosu ball. The ball mimics the unpredictable and unstable landings Wachendorfer experiences on the slopes. "You can be super strong doing lunges, but as soon as you lunge on the ball, that strength can be lost in instability. That's the challenge of the Bosu—to stay balanced," he says. The soft side combined with the hard underbelly lets you do a range of upper- and lower-body exercises, including balancing on one leg, squats and lunges on and off the ball, push-ups, side planks, and a personal favorite: standing on the Bosu and tossing medicine balls back and forth with teammates. "That takes a lot of core," Wachendorfer says.
---
Prana Nomad Travel Mat ($37)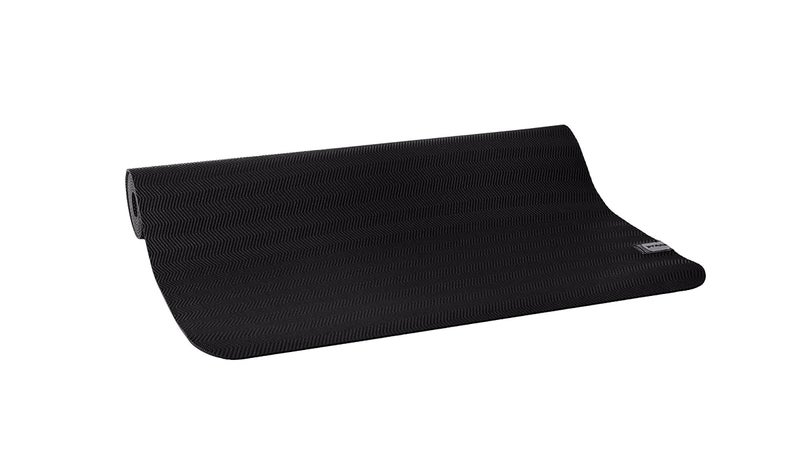 Sara Bergen, Professional Cyclist
For Sara Bergen, a Vancouver-based all-rounder (meaning she's good at sprints and big climbs), this lightweight mat has become as central to her fitness as her bike. Each morning, Bergen does a series of ballet-inspired poses that balance out the hours she spends crunched over on the bike, a practice that keeps her body aligned and balanced. "It's a physical and mental warm-up that gets me started on the right foot each day," she says. Bergen likes the mat's thinness, which lets her feel firm and grounded without the slight wobble of some cushier mats. "The textured material is really good at preventing feet and hands from slipping," she says, "and it packs small, which is a key feature for me because I travel to Arizona and California to train over the winter." Bergen, who's a member of the Minnesota-based team Rally Cycling and a sustainable-building adviser by day, also appreciates that the mat is nontoxic, PVC-free, and chlorine-free.