You're Never Too Old to Train at Intensity
Take 66-year-old UCI Track Masters World Championships rider Gary Hoffman, who is almost as fast as he was at age 20—when he competed to race in the Olympics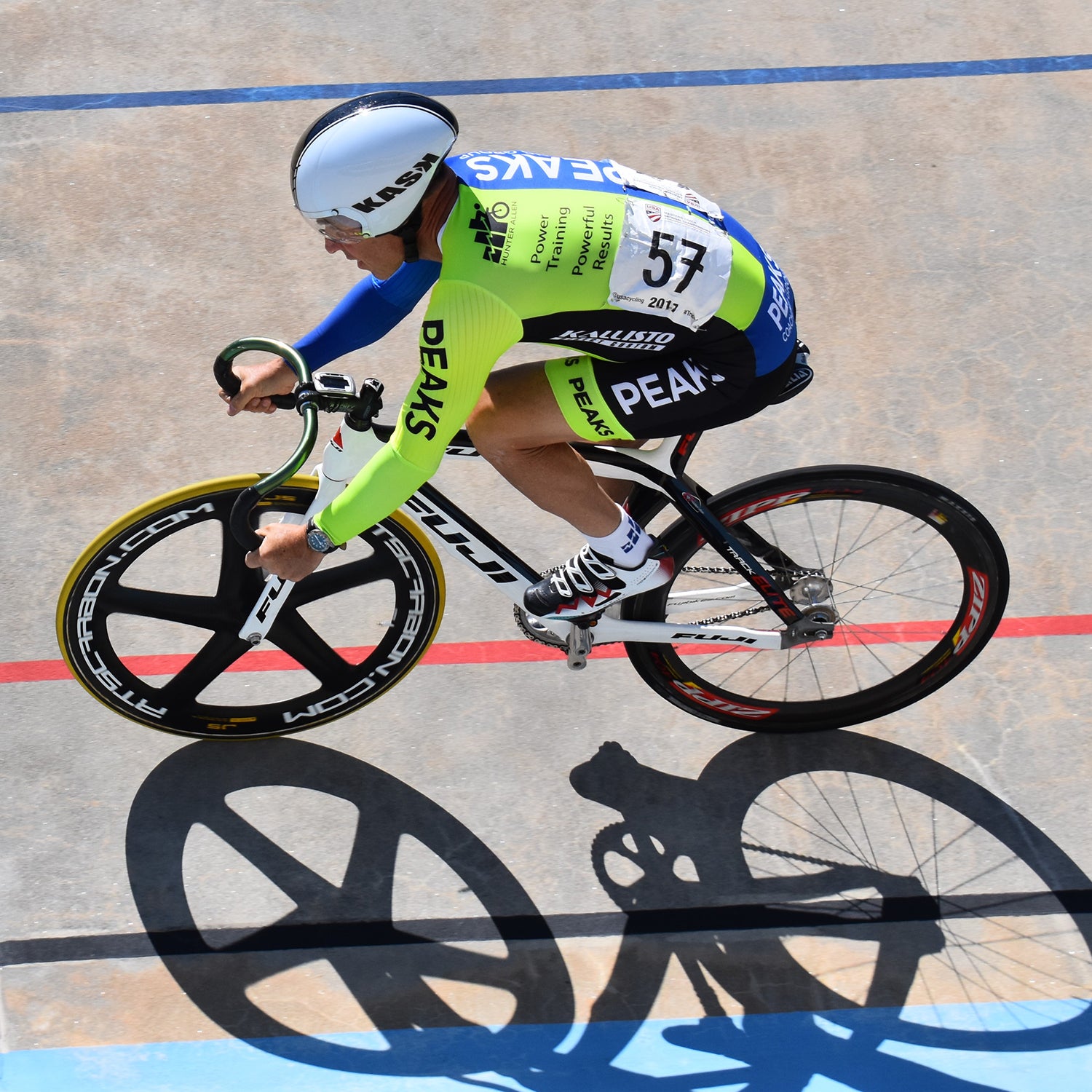 Heading out the door? Read this article on the new Outside+ app available now on iOS devices for members! Download the app.
Cycling coach and world-class rider Gary Hoffman, 66, knows exactly why older athletes often lack explosive power. They tell themselves to plod toward the horizon, convinced that the days of sprints, leaps, launches, and dynos are gone.
But Hoffman—and recent science—says don't listen to foot-dragging naysayers. "For years people told me I wasn't a sprinter," says Hoffman, who last summer won silver in the match sprint at USA Cycling's 2017 Masters Track National Championships.
The biological truth is you're never too old to train at intensity, or to wield it. Intensity training commands relatively little workout time, makes you faster, and pretty much lassoes the aging process. "You'll get slower more slowly," says Hoffman.
Here's the proof: last year, researchers at Minnesota's Mayo Clinic put 60 subjects—many of them between 65 and 80 years of age—through a 12-week program that included high-intensity aerobic interval training (HIIT). The regimen, which featured four four-minute cycling intervals three times per week, as well as treadmill work and resistance training, improved lean body mass, aerobic capacity, and mitochondrial function. Mitochondria are cell organelles that contribute to the making of new proteins, and their improved operation delivers greater energy and more musculature.
"Our data suggest [sic] that exercise training in older humans can induce a strong upregulation of mitochondrial proteins," wrote the study's eight authors in the journal Cell Metabolism. "HIIT appears to be an effective recommendation to improve cardio metabolic health…in aging adults."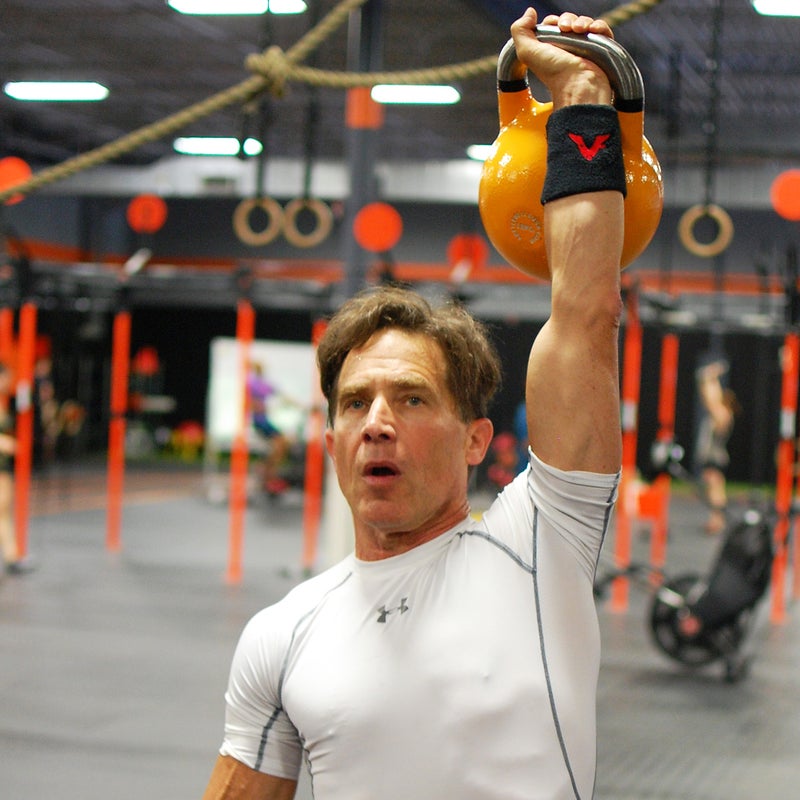 Hoffman is the track-cycling manifestation of such a finding. The category 2 racer, USA Cycling coach, and member of the Peaks Coaching Group is a one-time elite road racer who backed off competitive riding in early middle age to raise a family and build a business in Charlottesville, Virginia. Now, over 40 years after competing in the 1976 Team USA Olympic Trials road race, Hoffman is again hammering on two wheels. He credits much of his 2017 success, which includes a bronze medal in the team pursuit at the 2017 UCI Masters Track World Championships, to power-related work. "I've discovered a lot through my high-intensity training," he says. "It's a holy grail. It's also legal."
Year-round, Hoffman does a sprint workout on his bike at least once a week. The workout will include 10 to 15, 12- to 20-second efforts, which begin from a standstill. Hoffman then launches himself from a gear so big that even one revolution of the pedals is a challenge. He'll rest three minutes or more between intervals, and yet often finish the entire workout in under an hour. "You do need specificity of movement so that you're teaching your body to recruit exactly the right muscles," he says. "No matter what your sport."
Hoffman sends his older athletes to grunt through intensity work at the gym. He says that the right kind of resistance training can diminish the effects of sarcopenia, or the age-related loss of lean muscle mass, which can snowball once we reach our 40s. Hoffman, who estimates that he totes around less than 10 percent body fat, is partial to kettlebell work, which he says strengthens his core, back, and upper body. Plus, dynamic kettlebell work—he can swing an 80-pound weight for 20 seconds—can burn the equivalent of 20 calories per minute.
Introducing intensity work to your exercise routine, however, should be gradual. With age, muscles often shorten, and connective tissue can stiffen. Your range of motion likely isn't what it once was. Doing your best Lindsey Vonn or Usain Bolt imitation too soon or too often can lead to injury. Hoffman, who estimates that he's completed 15,000 sprint workouts over the last 30 years, might point his athletes to the gym for as little as 20 minutes per session. The kettlebell work in particular requires proper technique in order to avoid injury. "Your muscles have to stabilize you while they also move the weight," he says. "Do it under the guidance of a professional."
But whatever you do, don't shy away from the high-intensity work. Debate may continue over whether or not we can, at any age, reconfigure our muscle composition in a way that makes us ever faster and more explosive. But there's no doubt that the vast majority of aging athletes don't harness the fast-twitch muscle fibers they already have.
"Given the chance, your body will do a lot," says Hoffman. "There's no reason that an older athlete has to lose a bunch of muscle or mojo."
Lead Photo: Lynn Childers