Now Is the Time to Start Training for Spring
Get a head start on warm weather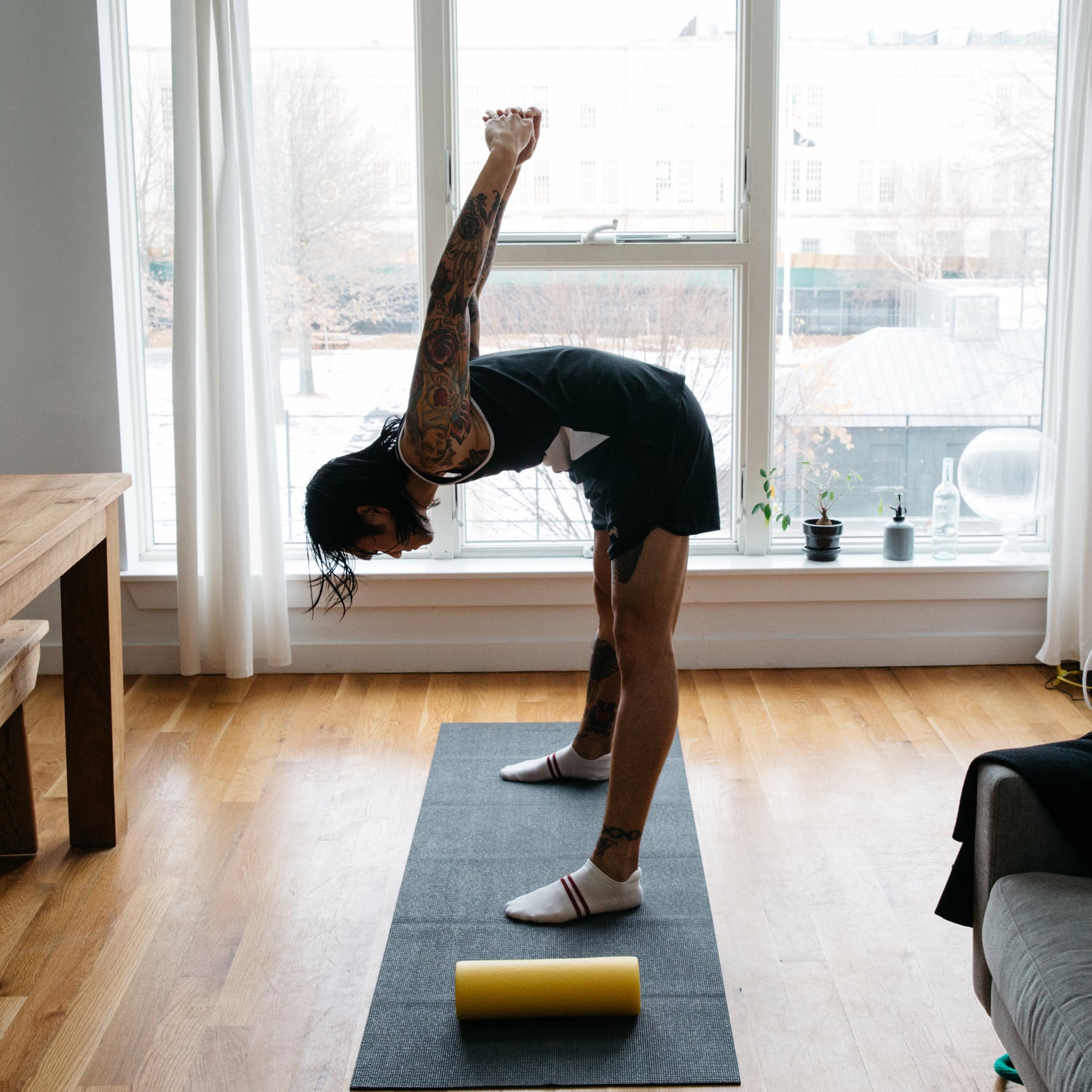 Heading out the door? Read this article on the new Outside+ app available now on iOS devices for members! Download the app.
Spring Break is only two months away, which for most people is the first opportunity to get back on trails after a long winter on skis (or inside if you've been lazy). This plan, designed to be done three days a week for five weeks, will get your legs and lungs ready for spring.
Mondays: Mini Leg Blaster + Poor Man's Leg Curl
Most people only think of the uphill component to vertical movement, but it's actually the downhills that demand the most strength and leave you the most sore the next day. Hiking or running downhill demands eccentric leg strength. The Mini Leg Blaster is a complex of bodyweight exercises to hammer your quads:
10 Air Squats
5 Lunges on each leg
5 Jumping lunges on each leg
5 Jump Squats
Performed as quickly as possible one exercise immediately after the other.
Pair the Mini Leg Blasters with Poor Man's Leg Curls—another bodyweight exercise—to add strength and balance by training your butt and hamstrings:
Lay on the floor with your hands by your sides, close enough to a bench to put one foot on it with knees bent. Press your foot on the bench and use your glutes to raise your butt up off the ground until your hips are at their full extension.
Wednesdays: 40-Foot Shuttle Progression
Start with a simple, five-minute, 40-foot shuttle assessment and use your result to follow-up with progressions aimed at increasing your speed at VO2 max.
Complete the assessment: Set 2 cones, 40 feet apart. Shuttle sprint back and forth between the cones, as fast as possible, for 5 minutes. Each length counts as one rep. Record your final reps.
Calculate your Progression Reps: Divide your total assessment reps by 5 to get your reps per minute. Multiply this number by 1.15 and round down. This is the number of reps you'll need to complete each 60-second interval.
For example:
Assessment Reps: 64
64 reps divided by 5 minutes = 12.8 reps per minute
12.8 X 1.15 = 14.72.
Rounded down = 14.
Each 60-second interval in the training plan, you'll complete 14 reps.
Fridays: Loaded Step Ups with a 25-pound pack
Step Ups are a simple, strength and endurance movement that mimics hiking uphill under load. Simply step-up onto a 12-20 inch box or bench (16 inches is ideal), and alternative feet each step. The prescribed reps in the plan below are totals for both feet, so 500 step-ups = 250 on each foot.
For pacing, aim to complete 50 every 2 minutes, minimum.
Lead Photo: Emily Maye