Our Perfect Olympic Frankenstein
Forget doping. Behold our ideal athlete, pieced together by the best parts of Olympians present and past.
Heading out the door? Read this article on the new Outside+ app available now on iOS devices for members! Download the app.
The Olympic spirit in Rio de Janeiro has been darkened by dirty waters, armed robbery, and rioting. But perhaps nothing has clouded the Olympic spirit like doping. At the Games, fans have protested and booed suspect athletes whom they believe should be barred from events. But perhaps these fans should reconsider their criticisms and acknowledge that artificially enhancing one's athletic prowess is simply a step towards the inevitable: a Frankenstein athlete.
In an effort to stay ahead of the curve, we have looked past the silly confines of EPO and blood transfusions and instead surgically manufactured our own creature capable of gold.  
Upper Body: Aleksandr Karelin
Greco-Roman wrestlers are confined to attacking the upper-body and must rely on lifts and throws to win matches. Aleksandr Karelin—the six-foot-three, 286 pound Russian wrestler and three-time gold medal winner—imposed fear in his opponents with his signature reverse body lift maneuver, where he hoisted super heavyweights into the air and slammed them onto the mat. Karelin, who was born weighing 15 pounds and later earned the nicknamed The Siberian Bear, trained by carrying refrigerators up flights of stairs.
Lower Body: Usain Bolt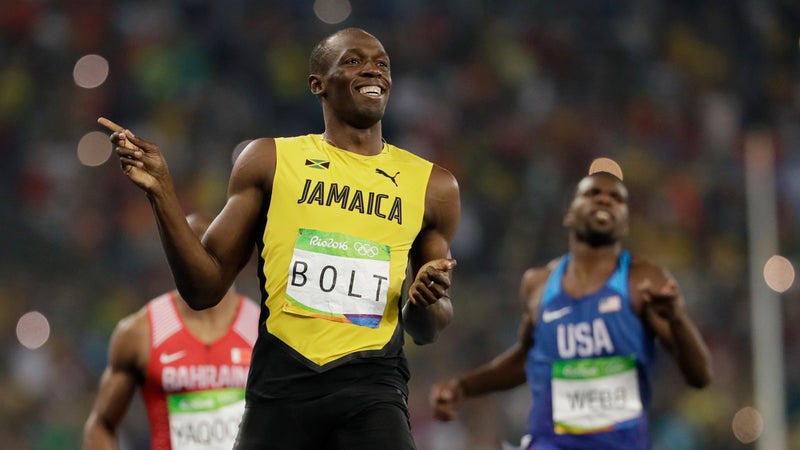 Usain Bolt is the greatest sprinter the world has ever seen. The six-foot-five, seven-time gold medal winning Jamaican is taller and leaner than most of his competitors, giving him the natural advantage of a longer stride. His 80 percent fast-twitch muscle fibers—compared to the 50 percent of most humans—generate explosive power that help him hit a top speed of about 27 miles per hour. 
Lungs: Michael Phelps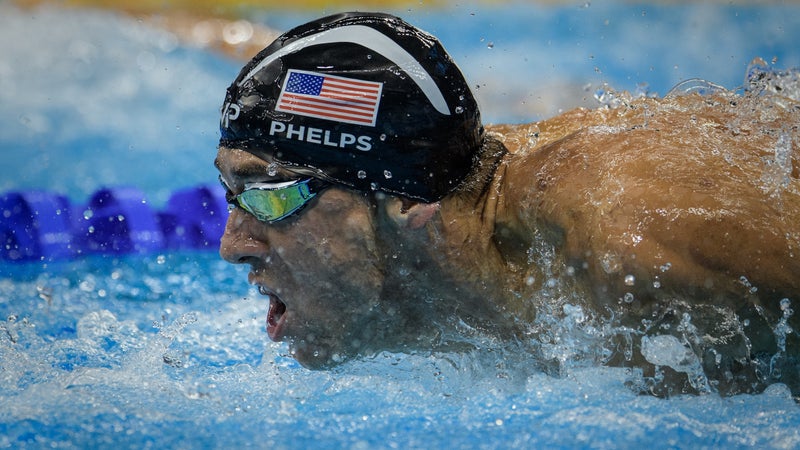 Michael Phelps, the most decorated athlete in Olympic history, was built for swimming. His 80-inch wingspan, large hands, and size-14 flippers help, sure, but what's most impressive to us is his lung capacity, estimated at 12 liters—twice that of the average man's.
Heart: Lance Armstrong
Lance Armstrong's heart can beat over 200 times a minute to pump an incredible amount of blood and oxygen into his locomotive legs. He also survived cancer, Oprah, the American news media, and being stripped of his Tour de France wins. It was the strength of his heart that allowed him to beat the odds and push forward every time. Or, maybe it was something else…
Mind: Paavo Nurmi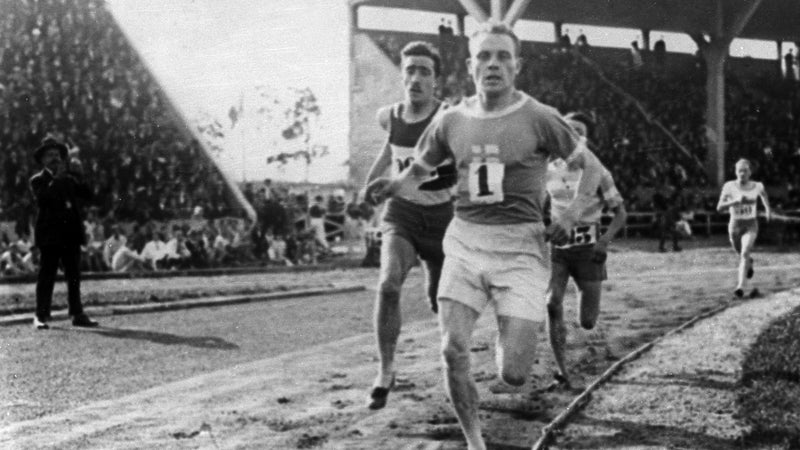 The Finnish runner Paavo Nurmi won five gold medals over a span of four days at the 1924 Paris Games. Nicknamed the Flying Finn, Nurmi, who ended his career with nine golds, placed first at the 1,500-meter, 5,000-meter, 3,000-meter, and two cross-country events. Competitors remembered him as an intense man with no interest in conversation. While most long-distance runners in the early 20th century moved relatively slowly around the track until sprinting through the finish line, Nurmi was an early pioneer of training with a stopwatch, helping him to run at a steady, hard pace. He once said, "All that I am, I am because of my mind." Decades later, when Czechoslovakian track athlete Emil Zapotek felt that he needed motivation during events he would yell, " I am Nurmi! I am Nurmi!"
Reflexes: Valentina Vezzali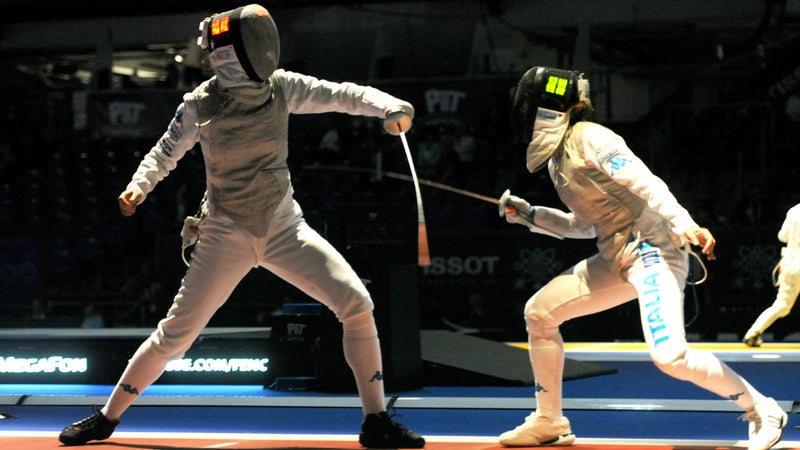 Valentina Vezzali was nicknamed "The Cobra" in Italy due to her sharp reflexes on the fencing piste. At five-foot-five, she was shorter than many of her competitors, but used a unique counterattacking style to strike them down at lightning speed. In her long career, she won six gold medals and has been called the greatest foil fencer in sporting history.
Perseverance: Jesse Owens
At the 1936 Olympics in Berlin, African-American Jesse Owens crushed Adolph Hitler's myth of Aryan supremacy and won four gold medals, breaking down social barriers and becoming the most famous athlete of his time. Owens overcame Nazism that summer, but he later struggle against racism at home in the U.S. He went on to receive the Medal of Freedom and the Congressional Medal of Honor posthumously.
Competitiveness: Larisa Latynina
Larisa Latynina dominated gymnastics for the Soviet Union, winning 18 Olympic medals between 1956 and 1964. Her individual competitiveness moved her to participate in the 1958 World Championships in Moscow while four months pregnant. Only one athlete has ever earned more individual medals: Michael Phelps.
Consistency: Nadia Comaneci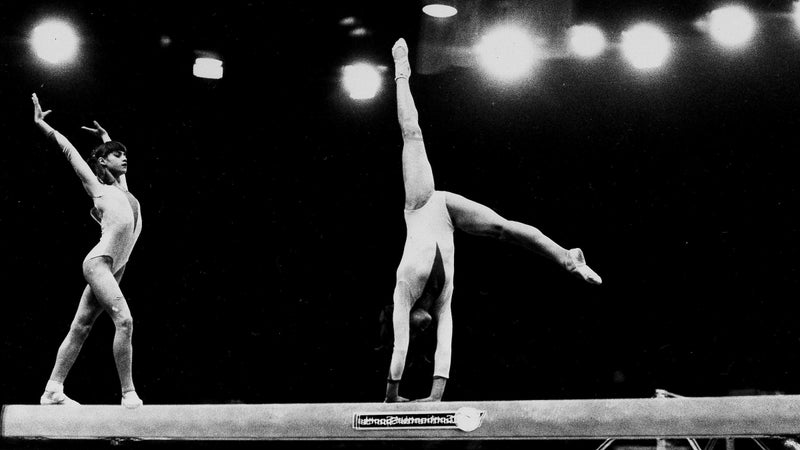 It was 40 years ago in Montreal when Nadia Comaneci, at the age of 14, became the first gymnast in Olympic history to score a Perfect 10.0. The Romanian would go on to earn six more perfect scores that summer, becoming the youngest all-around gold medalist in the process. At four-foot-eleven and 86 pounds, she was known for her clean technique, work ethic, and stoicism. She went on to win five more gold medals for Romania in the 1976 and 1980 Games.
Trending on Outside Online