Traditional Chinese Medicine Holds the Secret to Health
Or at least that's the thinking among the elite athletes who are adopting treatments that were once considered fringe. A former EMT turned acupuncturist weighs in on the movement.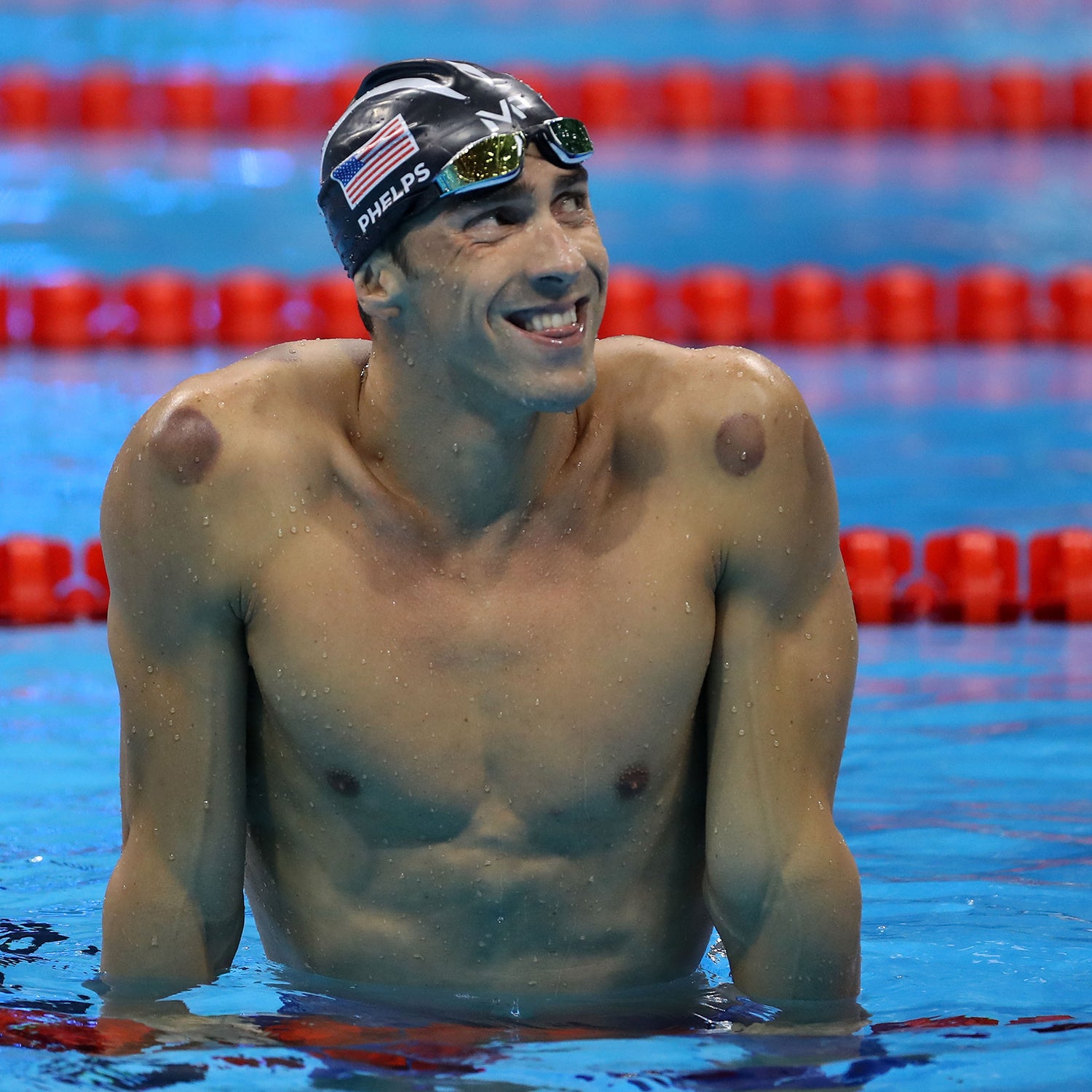 Al Bello/Getty(Photo)
Heading out the door? Read this article on the new Outside+ app available now on iOS devices for members! Download the app.
Scott Turpin is a classic Colorado mountain athlete. In his twenties, he worked as an EMT and was certified in wilderness emergency medicine to fund his climbing, skiing, mountaineering, and highlining pursuits. When a major climbing fall sidelined him at 30 years old, Turpin's future looked injury-riddled and limited, and Western medicine provided no relief. Although he had tried acupuncture in the past, Turpin was unimpressed with it, calling it "kind of cursory and nice but not useful." But a few visits with a new practitioner—who later became his teacher—radically changed his mind.
Today, Turpin holds a master's degree in traditional Chinese medicine (TCM), offered at a number of specialized institutions around the country, and runs his own practice in Denver. He's also able to do the same skiing, climbing, mountaineering, and highlining that he did before his injury, crediting the holistic care of TCM for his continued ability to rough it in the mountains.
What Is TCM?
Acupuncture, herbal and dietary supplementation, medical massage, cupping, and a variety of other techniques all fall under the broader umbrella of TCM. Despite a lack of conclusive traditional science that supports the use of these methods, they've become increasingly popular in the West over recent years, especially among athletes. (Michael Phelps showed up to the Olympics with cupping marks on his body.) That's because TCM aims to boost recovery, optimize health before you're hurt, and prevent injury altogether. "Western medicine really waits for something to be wrong until we start to address it," Turpin says. "Chinese medicine evolved with this broader scope of managing quality of life."
Turpin points to thousands of years of history—and countless people who swear by the techniques—as evidence enough that TCM is worth a try. In the case of Turpin's practice, the people who turn up on his doorstep ready to give it a shot are typically either injured athletes or folks with nowhere else to turn. "I think Chinese medicine offers a lot for both of those types of people—those who are very active and have had an injury and want to perform optimally, and those who don't have answers from other medical modalities," Turpin says.
Matt Owens, a certified trainer, is quick to point out that while these methods—namely something like acupuncture—anecdotally have been very effective for some of his clients, they don't work for everyone, and a good practitioner is key for any potential relief. Owens' clients who have had success saw the dissipation of chronic pain as well as a boost in mood and energy.
Common TCM Treatments
Acupuncture: For athletes with chronic pain and ongoing injuries, acupuncture claims to reduce pain. Acupuncturists prick the skin at specific trigger points that are believed to radiate tension and act as the source muscle tightness. Doing so allegedly releases tension and forces muscles to relax.
"Our bodies have a basic circuitry—the basic push-pull, up-down of how chi, or energy, moves in the body. When there's pain, that means there's stagnation. If it's stuck, we move it," Turpin says.
Sometimes, acupuncture is used alongside moxibustion, a technique that includes applying just-extinguished burned herbs to the skin. The heat should prompt muscles to relax further, enhancing the effects of acupuncture.
Herbal medicine and dietary therapy: "Herbal medicine is the understanding of everything we can ingest and how it could affect us, and then hopefully help us, if used skillfully," Turpin says. In practice, it looks similar to a dietary plan mapped out for you by a nutritionist, but with an eye toward combating things like fatigue, irritability, and anxiety, rather than, say, weight loss.
Chinese medical massage: Referred to as tui na, Chinese medical massage is the basis for modern chiropractic practice. It's bodywork—like more common forms of massage—but follows closely the same body mapping used in acupuncture.
Qigong: "Chinese yoga," a movement practice that seeks to address engrained misalignment and repattern movement.
Guasha: A technique that involves vigorously scraping the skin in an effort to relieve tension and open up channels of movement—physical and energetic— throughout the body.
Cupping: Using heat or suction, the skin is drawn for a few minutes into glass cups, which are then removed. Ostensibly, cupping increases blood flow in the targeted area, encouraging recovery and stimulating muscle repair.
Find a Good Practitioner
Like traditional doctors and physical therapists, traditional Chinese medicine doctors can vary significantly in quality and approach. Turpin's advice? Make sure you choose someone who received a formal education, has been properly licensed, and takes a holistic approach to treatment. A doctor who regularly administers a variety of therapies will be able to bring a whole-body approach to treatment—which is what traditional Chinese medicine is all about.
Lead Photo: Al Bello/Getty
Trending on Outside Online