Should I Do Strength and Cardio On the Same Day?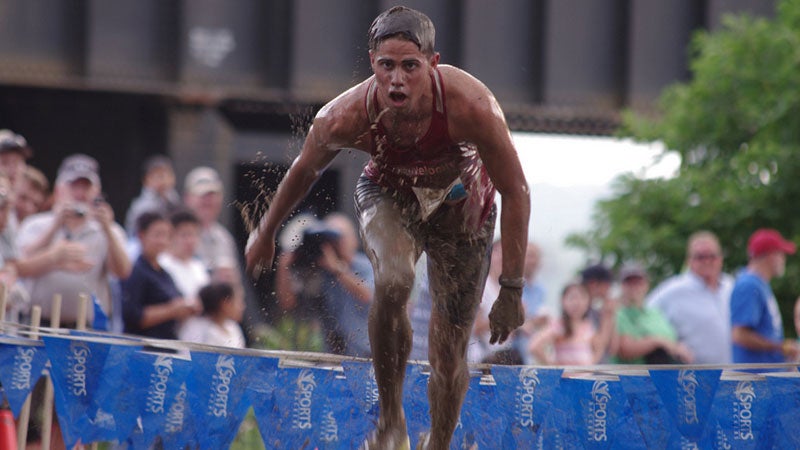 Heading out the door? Read this article on the new Outside+ app available now on iOS devices for members! Download the app.
We've tackled this topic before, but new research suggests that it's time to revisit the age-old question: If you're going to do both, should you lift before running? Or run before lifting?
Back in 2012, we reported that a short, moderate-intensity cardio workout before weight training can help maximize testosterone production. Theoretically, that means you'll get more power during your session and will have a smoother, faster recovery.
A new study, however, finds that athletes who start their workouts with endurance training and finish with strength may take slightly longer to recover between sessions—only for the first few weeks of a new exercise regimen. But in the long run, it appears that the order of your workouts doesn't matter.
Researchers from the University of Jyväskylä in Finland put study participants on a twice- or thrice-weekly workout plan that consisted of either cardio-then-strength training or vice versa, for 24 weeks. Because prolonged aerobic activity can reduce one's ability to lift heavy loads, they expected to see compromised strength and muscle mass in the cardio-first group.
In fact, they did record less favorable "anabolic responses" in the group that did cardio first—specifically, reduced concentrations of testosterone for up to two days afterward, which may be detrimental to subsequent muscle growth and repair.
But here's the thing: At the 12-week mark, that slight difference between groups had disappeared. And by the end of the study, all participants had increased their physical performance and muscle size by about the same amounts.
According to Moritz Schumann, a Ph.D. candidate and co-author of the new study, there's nothing wrong with double-duty workouts. "People often struggle to commit to multiple exercise sessions per week," he says. "Combining cardio and strength into one training session may save a lot of time, which in turn may facilitate regular performance."
In the long run, it doesn't matter whether you do strength or cardio first, Schumann says; our bodies seem to adapt equally to either type of workout. But, he adds, if you're plan to work out more than two to three days a week, it's smart to save longer runs or bike rides until after you've done your strength training. "Endurance first may simply be physiologically more demanding, at least in the beginning of training," he says.
Bottom Line: Should I Do Cardio and Weights in the Same Day?
Combining workouts is fine, and the order of your workout should be a matter of personal preference. Keep in mind, though, that doing a long cardio session before lifting weights may slightly delay your recovery time—a good reason to give yourself a few days off afterward.