Sweat Science
Eat, Then Sleep (A Radical New Injury-Prevention Plan)
Forget training load and biomechanics. A surprising new study suggests that avoiding injury might come down to something far simpler.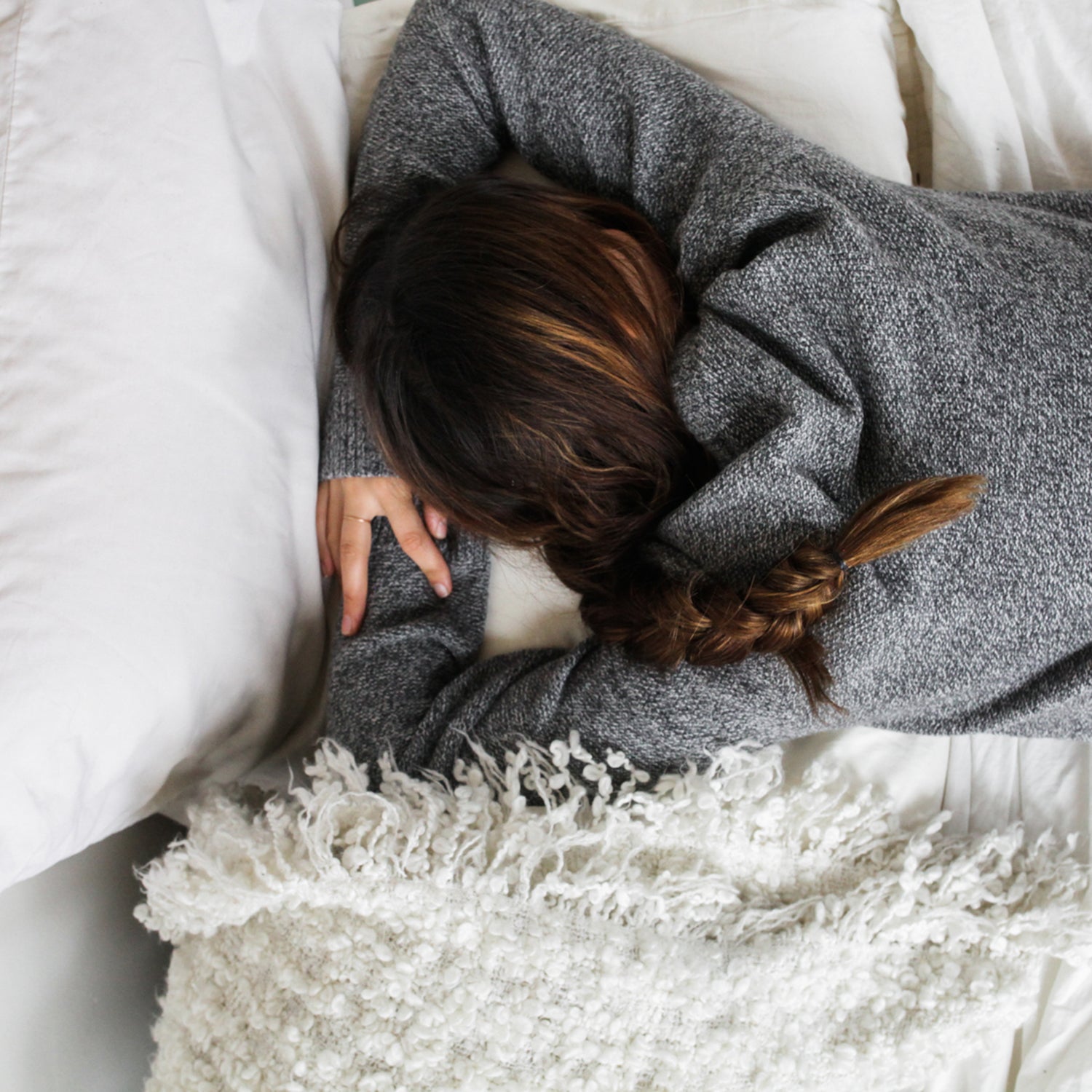 Treasures & Travels/Stocksy(Photo)
Heading out the door? Read this article on the new Outside+ app available now on iOS devices for members! Download the app.
There's a danger that this article is going feel a bit like a seven-step illustrated guide (or, say, a TED Talk) on how to tie your shoes, but please stick with me. There's an important message here that's more subtle than the headline suggests, and it's something you can fix.
In a recent issue of the Scandinavian Journal of Medicine and Science in Sports, a team of researchers took aim at one of the oldest and most timeworn questions in sports science: What factors predict who will suffer a training injury? A zillion studies have already tackled this question, but what makes this one different is that it zoomed out to look at a broader-than-usual array of risk factors, including things like self-esteem, stress, nutrition, and sleep.
The study followed 340 athletes at elite sports-focused high schools in Sweden and checked in with them twice (once during both the fall and spring semesters). The athletes came from a variety of sports: track, orienteering, handball, and skiing (cross-country, downhill, freestyle, and ski orienteering).
There were two noteworthy findings. First, athletes who reported sleeping at least eight hours per night in the fall semester were 61 percent less likely to report an injury (any physical complaint that caused pain, reduced performance, or missed training) in the spring semester. And those who reported meeting recommendations for eating enough fruits, vegetables, and fish were 64 percent less likely to report injury.
These are some big numbers in terms of injury avoidance. But there are also some big, obvious caveats about the results. One is that the type of injury isn't specified. It's likely that, say, the runners and freestyle skiers are suffering very different types of injury—so if tilapia has some magical anti-injury properties, is it in toughening up your bones, improving alertness to avoid falls, or helping you avoid injury via some other mechanism? There's also the possibility of hidden confounders: It may simply be that conscientious rule followers tend to eat well, go to bed on time, and stop running if they feel a minor ache.
Still, the results jibe with an emerging body of research. A similar study a few years ago at Harvard-Westlake, a high school in California, found almost the same relationship between sleep hours and injury rates. In that study, student athletes who slept less than eight hours a night were about 70 percent more likely to get injured.
The role of nutrition in injuries, particularly in endurance athletes, is also getting a lot more attention these days. One particularly interesting example was just published in the International Journal of Sport Nutrition and Exercise Metabolism, with detailed analysis of the diet, training, and "energy availability" (a comparison of the calories consumed with the calories required for both training and basic metabolic health) of elite runners and racewalkers, nearly a third of them Olympians, from Canada, Australia, and the United States during a training camp in Flagstaff.
It's probably no surprise that female athletes with chronic low energy availability, as indicated by the absence of menstruation, were about 4.5 times more likely to suffer bone injuries. But the same was true for men with low energy availability: Those with low testosterone were also about 4.5 times more likely to suffer bone injuries.
So, yes, diet (at the most basic level, getting enough calories) matters for injury prevention. It's possible, though currently unclear, that sleep matters, too. But maybe the more useful message from the Swedish high-school study is the bigger picture. We can't necessarily untangle all the hidden factors that distinguish the well-fed, well-rested rule followers from their less disciplined peers. But we do know that there's a surprisingly big difference in their injury rates.
In a way, these results remind me of a study I wrote about last fall, which found that some very obvious injury-prevention advice (listen to your body, slow down and run less if you have an ache, see a doctor if it seems serious, etc.), dispensed automatically by a computer, successfully reduced injury rates in trail runners—even though there was no detectable change in the injury-associated behaviors of the runners in the study. Somehow, just being nagged reduced injury risk.
Here's what I take from all this: You should sweat the details. We don't really know which details matter most, but we all have some generalized sense of things we "should" be doing. It's that nagging voice that not only says "You should get to bed earlier tonight" and "You should eat that rutabaga," but also "You should slow down, because that trail looks a bit icy" and "Maybe one marathon is enough for this month."
Sometimes, of course, it's nice to ignore that voice. I have friends who would probably argue that the greatest moments in life come, almost without exception, from ignoring that voice. But if you get shin splints, don't say it didn't warn you.
---
Discuss this post on Twitter or Facebook, sign up for the Sweat Science email newsletter, and check out my forthcoming book, Endure: Mind, Body, and the Curiously Elastic Limits of Human Performance.
Lead Photo: Treasures & Travels/Stocksy
Trending on Outside Online