Sweat Science
Even Endurance Athletes Need to Sprint
All-out sprint speed may seem irrelevant in longer events, but new science is making the case for having a "speed reserve"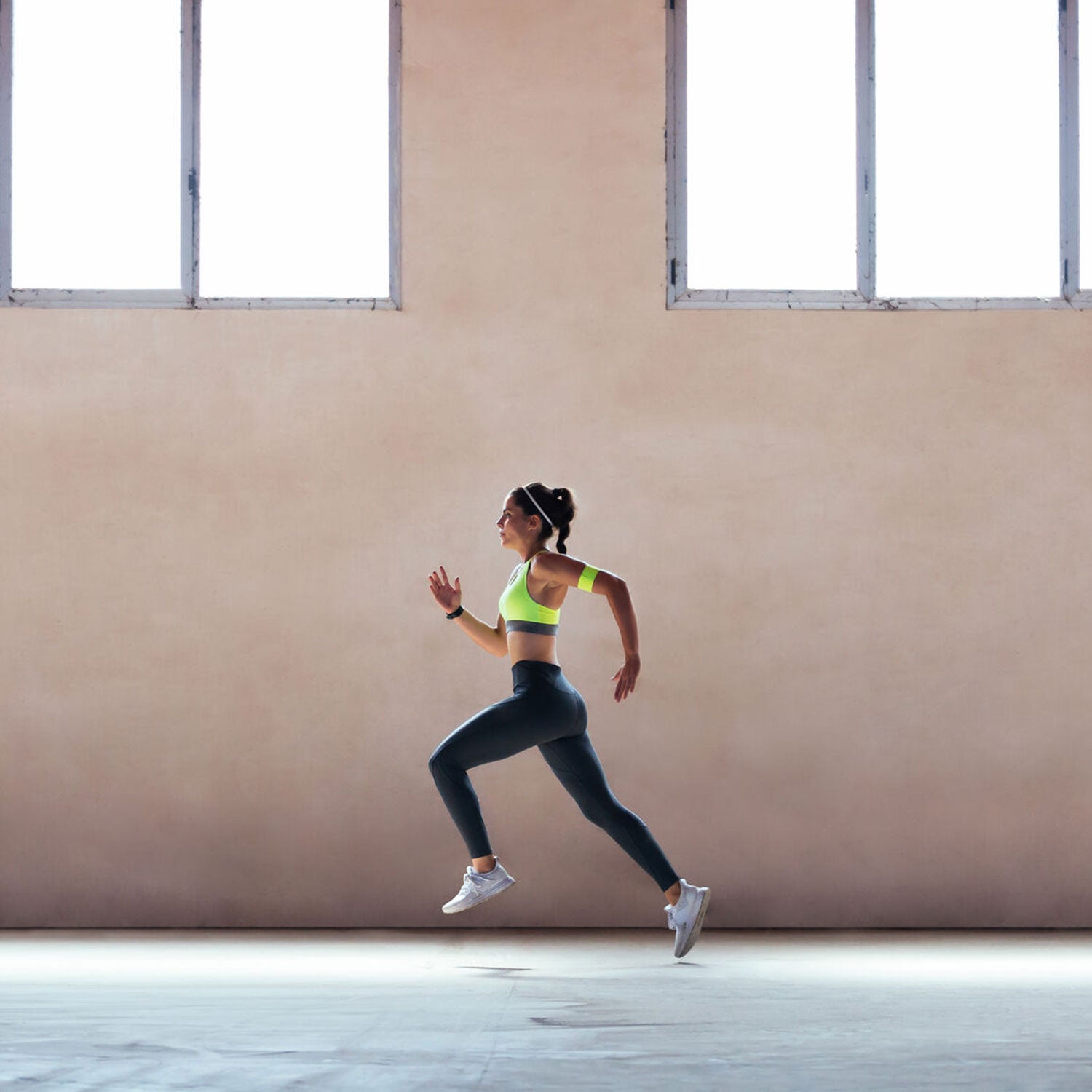 Heading out the door? Read this article on the new Outside+ app available now on iOS devices for members! Download the app.
The famously brash British distance-running star Dave Bedford entered the 1971 European Championships in Helsinki as the man to beat in the 10,000 meters. Less than three weeks earlier, he had thrown down a European record of 27:47 to become just the second man in history to break 28 minutes, after Australia's Ron Clarke. No one else in the field was anywhere near as fast. Bedford had just one potential weakness: he wasn't a very quick sprinter, so he would be vulnerable if the initial pace was too slow.
To ensure this didn't happen, Bedford took the race out at a fast pace, hitting the halfway mark in 13:54, once again on track for a sub-28. He was still in the lead with a lap to go—but trouble was brewing, with five other men still in contention. With 300 meters left, the followers pounced, blowing past Bedford almost instantly. The hometown favorite, Juha Väätäinen, hit the tape first with a stunning final lap of 53.8 seconds. All five of the top finishers broke 28 minutes behind Väätäinen's 27:52, rewriting the all-time list. Bedford stumbled home in sixth.
There's a longstanding truism in endurance circles: strength is speed. In this view, the runners who summon the fastest finishing kicks aren't necessarily the best sprinters; they're the ones with the best aerobic fitness, who as a result have the most energy left to accelerate at the end of the race. As truisms go, this is a pretty good one, but it's not always right. Väätäinen was a former 400-meter runner who had previously made the finals in that event at the Finnish championships. Bedford, in contrast, couldn't have run 53.8 even if he had simply sat beside the track for 24 laps and then jumped in for the last lap. Internet lore pegs his best flat-out 400 at somewhere around 56 seconds. He had made it an honest race right from the start, but when the final lap came there was literally nothing more he could do. Sometimes speed is speed.
Bedford's conundrum came to mind last month during a talk at the Sport Innovation Summit, a gathering of Canada's top sports performance scientists. Gareth Sandford, a British researcher currently based at the University of British Columbia, presented some of his work on "speed reserve," the idea that even in events with a significant endurance component, top speed can sometimes emerge as a limiting factor. Sandford's research, which has produced a series of widely discussed studies in recent months, focuses on 800-meter runners, who sit at the intersection between speed and endurance. But I think it's a concept that's worth considering even for more endurance-focused athletes.
Let's start with some definitions. Your "anaerobic speed reserve" is the range between your fastest aerobic speed and your fastest all-out speed. Your fastest aerobic speed is defined as the speed where you reach your VO2max, or maximal aerobic capacity, in a lab test. That's hard to measure, so in Sandford's studies he instead estimates that speed from a formula based on 1,500-meter race times. (If you don't want to mess around with conversions, your speed in a 2,000-meter time-trial will give you a decent estimate.)
Sandford measures fastest all-out speed with a radar gun during a 50-meter sprint. Alternately, you can set up some cones marking the last 15 meters of a 50-meter sprint, have someone time you between the cones, and the average speed will give you a pretty good estimate of your max. If you then take the ratio between those two quantities, dividing your fastest all-out speed by your aerobic speed, you'll get your "speed reserve ratio." (Sandford uses kilometers per hour, but you can use whatever units you want as long as both values in the ratio use the same units.) In Sandford's sample of 19 elite middle-distance runners from five different continents, he found ratios between about 1.40 and 1.65.
The interesting thing about events like the 800 is that you can have two different athletes with very similar best times but totally different physiological strengths and weaknesses. Donovan Brazier, who ran 1:42 to win this year's World Championships, is a speedy frontrunner who raised eyebrows earlier this year when he noted that his longest run ever was just over eight miles. In contrast, Nick Symmonds ran up to 70 miles a week with long runs of up to 14 miles en route to his 1:42 for fourth place at the 2012 Olympics. The speed reserve ratio offers a way of quantifying these differences: all the 400/800 specialists (like Brazier) in Sandford's sample had values above 1.58; all the 800/1500 specialists (like Symmonds) had values below 1.47; and the pure 800 specialists had values in the middle range.
Why should we care about these differences? Because athletes like Brazier and Symmonds need to train very differently. Speed athletes find endurance training like tempo runs stressful and hard to recover from, so they need smaller doses less frequently. Endurance athletes thrive and get stronger on endurance training, and can handle larger and more frequent doses. It's not hard to see the differences between athletes at opposite ends of the spectrum like Brazier and Symmonds, but the picture isn't as obvious for athletes closer to the middle. Measuring speed reserve gives coaches a way of forming sub-groups of athletes who can train together successfully.
That doesn't mean you should simply accept your current speed reserve as inevitable. Another reason Sandford believes the speed reserve concept is useful is that it highlights the importance of maximum speed, which most endurance athletes neglect entirely. Improving your speed reserve by explicitly working on your maximum speed can have some direct benefits if, like Bedford, your flat-out speed simply isn't fast enough to match the paces your competitors will hit during a race.
But it can also have indirect benefits. While maximum aerobic speed is a reflection of your cardiorespiratory fitness, maximum sprint speed is a function of how you apply force to the ground. You develop it with workouts like all-out short sprints, plyometrics, and heavy resistance training. And the result isn't just better sprinting, Sandford points out. The properties that improve sprint performance, like stiffer tendons, longer bundles of muscle fibers, and better neuromuscular signaling, are also associated with more efficient running at slower speeds.
Just writing these sentences is making my hamstrings twinge. Like many endurance-focused athletes, particularly at the non-elite level, I very rarely sprint all-out, so I'm cautious about the idea of even measuring my all-out speed. If anything, one of the most interesting results of Sandford's presentation is that it has forced me to think about how absurd that is. I'm a self-identified runner who lives and breathes running… and yet I'm afraid to try running as fast as I can. That's a pretty telling indicator that I've been neglecting this part of my toolkit—and as masters ace Pete Magill reminds us in his recent training book SpeedRunner, being old is no excuse. It's probably time to start working on my speed reserve—before I discover that I've got none left.
---
My book, Endure: Mind, Body, and the Curiously Elastic Limits of Human Performance, with a foreword by Malcolm Gladwell, is now available. For more, join me on Twitter and Facebook, and sign up for the Sweat Science email newsletter.
Lead Photo: BONNINSTUDIO/Stocksy