Steve House and Scott Johnston Are Turning Climbers Into Athletes
Climbers typically have little understanding of basic training principles. And changing that will unleash a whole new breed of alpine expert.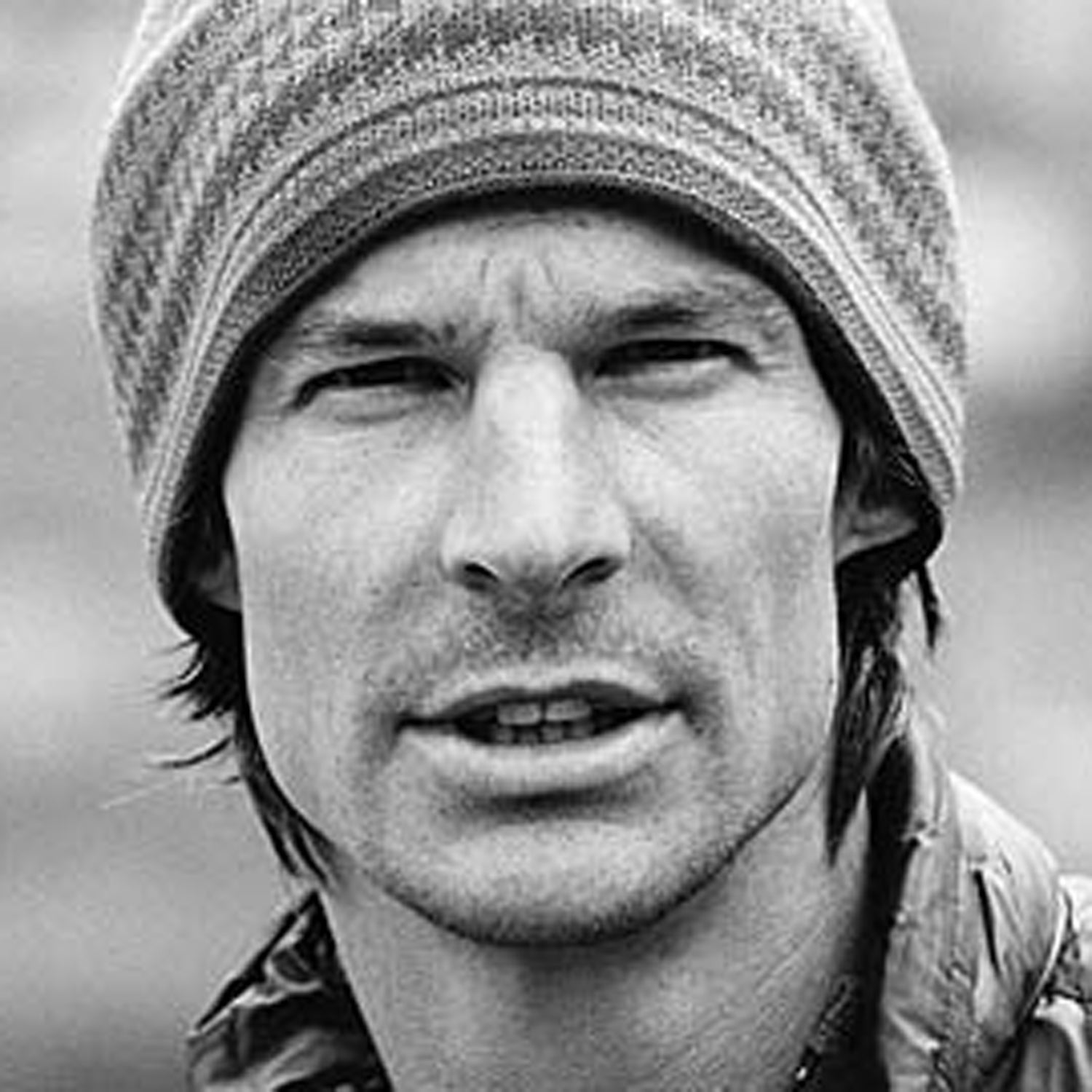 Heading out the door? Read this article on the new Outside+ app available now on iOS devices for members! Download the app.
With their new book, Training for the New Alpinism: A Manual for the Climber as Athlete, Steve House and his coach Scott Johnston introduce a structured, periodized training methodology to the sport of alpine climbing. Borrowing from traditional endurance sports like cycling and running, their approach represents a major departure from convention in a sport that has had little history of formal training.
One of the world's most accomplished high-altitude climbers, House started working with Johnston in 2003, who was a former World Cup ski racer and a longtime climber himself. Training with a progressive plan for the first time, House achieved many of the feats he's known for today. These include a solo first ascent of Pakistan's K7 in under 44 hours, and setting a new route on the Rupal Face of Nanga Parbat in just eight days. This success inspired Training for the New Alpinism, which details how a recreational or elite climber can use the principles of aerobic conditioning, strength training, and nutrition to achieve their mountaineering goals. 
House and Johnston took some time out of a hectic international travel schedule to speak with Outside about the paradigm shift that is the new alpinism. 
OUTSIDE: How do you hope that your book will change the sport of alpine climbing?
HOUSE: The culture of training for climbing, and not just alpinism, is nascent. As it exists we prepare ourselves—train—in some ways erratically, and often ineffectively. Climbers generally have little understanding or appreciation of the power of basic training principles, especially the big three: continuity, modulation, and gradualness.
If you look at a developed sport like running, Nordic skiing, or triathlon, there is a high degree of understanding of training principles by the top athletes and coaches. Once alpinists come to understand and apply these commonly understood principles, today's top climbing standards will seem average.
What are the primary differences when it comes to training a traditional endurance athlete like a cyclist, versus a climber?
JOHNSTON: Training for all endurance athletics shares the same basic physiological underpinnings, whether that athlete is a cross-country skier, runner, or alpine climber. All need to start with developing a high level of aerobic capacity and a high level of general strength, as well as acquiring the technique and skills needed for success in the sport. The second step in development then begins to focus on the event-specific fitness needed to reach the athlete's goals. The culture of alpinism in general has not followed this prescription.
The differences stem from the application rather than in the science. A runner needs primarily to develop running fitness and a cross-country skier needs skiing fitness, while a climber needs to develop fitness that allows him or her to move faster and longer in the mountains, and on many different types of terrain. 
The book recommends that an athlete spend a significant portion of their time developing general fitness. How does this transfer over in a sport in which technique is so important?
JOHNSTON: It's well understood by coaches and sports scientists that an athlete's ability to handle event-specific training is determined by the base of general fitness. Once one has established the base that allows for that kind of training, the more climbing-specific training one can do, and the better one will become.
One common flaw Steve and I have observed with climbers is that virtually all of their training is done by climbing. And often that is done by climbing at, or near to, their maximum ability. Think of the training that Usain Bolt does. Do you think that each time he goes to the track he tries to break his world record in the 100 or 200 meter [sprint]? Hardly. The vast majority of his training is focused on developing the component parts of his event. No world class endurance athlete does a race every workout. Yet the equivalent of a race is what most climbers do each time they go climbing. 
Alpine climbing demands a wide variety of essential skills and technique. We do devote an entire chapter of the book to an approach that simultaneously develops fitness and skills.
Steve, what was the biggest mistake you regularly made in your own training before you started working with Scott?
HOUSE: I trained erratically. I avoided strength training. I overtrained. I ate whatever foods I wanted. I did almost everything wrong at one point or another. But that's how you learn. 
You discuss the use of training zones in the book. What's the best way for a climber to target the right intensities in aerobic training?
JOHNSTON: The heart rate zone method of controlling intensity is common in many sports. In sports where it is difficult to quantify intensity in other ways such as pace or power, as you can do in running or cycling, heart rate can be a fair monitor.
Most people, regardless of sport, train basic aerobic endurance too hard or fast. This happens for two primary reasons. The first is that this intensity level "feels like training" because it feels moderately hard. Secondly, many people are time-limited in their training and imagine that they can make up for the duration of training by increasing the intensity.
In the book we also suggest that climbers can also use a ventilatory marker [breathing] that is tied to a significant metabolic event, which is itself directly linked to the aerobic capacity of the climber.
Another idea you've borrowed from endurance training is that of using a training log. What do you use to track your own training?
HOUSE: Personally I've used dozens of different logs, and I refer back to them frequently. Right now I use an Excel spreadsheet that becomes a combination planner and log. For climbers that we coach, we use the web-based training log TrainingPeaks, because we can easily upload workouts for our clients and then subsequently view the training they log on the site.
There's an in-depth discussion about nutrition, too. Any fueling or hydration misconceptions you hope to clear up?
JOHNSTON: The purpose of our nutrition discussion is to help climbers realize to what degree training affects how their bodies utilize food, as well as to help them learn how to pack a good food-bag for a route. Nutrition is an important, and often overlooked, key to success for alpine climbing.
You often discuss how training builds both physical and mental strength. How can structured training help your mental game?
HOUSE: Doing anything, including training, with thought and examination teaches us about ourselves as well as how to live with intention and purpose. Climbing mountains, and training to do so, are practices many of us embrace for our entire lives. Climbing and training are crafts we learn by doing. We can always know more, we can always improve, and we can always benefit from practice.
Steve, what were the biggest challenges for you with his new approach initially?
HOUSE: The structured approach to training and climbing represented a complete paradigm shift for me. I had never approached anything, let alone climbing, with so much forethought and planning. And I never experienced such solid results.
How do you balance a love for adventure and, to some degree the unexpected, with following such a detailed daily training plan?
HOUSE: I don't love the unexpected, I fear the unexpected. And because of that fear, I prepare myself as best I can. In the younger days of my climbing I felt an almost all-consuming drive to be the best alpinist I could be. The value of having a coach—in my case it was Scott—was that I had an advisor to help me determine how stringently I would follow the plan each day. Sometimes you follow the plan to the T, but most days we would modify the plan slightly depending on how I was recovered, rested, stressed, etc.
Do you see coaching for mountaineering becoming more popular in the way that it has for other sports?
HOUSE: Coaching has an important role to play in the development of climbing, but the majority of climbers are the DIY types. There is no culture of coaches in climbing as there is in running, football, or soccer. For now I think the role of coaching will be relatively small. However, once people realize how beneficial it is to have a coach, they will know why most sports rely heavily on coaching.
You talk about goal-setting in the book, and the importance of having both annual goals as well as long-term goals. What are yours? 
JOHNSTON: Climbing has given us a lot; and with this book and with Steve's Alpine Mentors project, we both hope to contribute to the quality of people's climbing experiences. And we hope to do some good climbing along the way.