Why Strava Is Getting More Social than Ever
The company is growing fast, adding roughly a million users a month, and it has lofty goals to expand far beyond its old identity as a platform for logging rides and runs. Can it succeed?
Heading out the door? Read this article on the new Outside+ app available now on iOS devices for members! Download the app.
At a little past 7:30 on a sunny late-May morning in downtown Denver, a group of people are milling about near the side entrance to the lobby of the Kimpton Hotel Born. Several are in tech tees bearing the logo of the social-fitness app Strava, which betrays that this isn't just an informal meetup but a team exercise. Everyone's watching a tall man with a lanky runner's build and a close-cropped beard, waiting for him to give the signal to get going.
"Ready?" asks James Quarles, Strava's CEO since May 2017. Nods all around. And with the casual expertise born of a thousand repetitions, everyone hits start on an app or GPS watch, and we head off at a slow jog toward the Millennium Bridge, over the light-rail tracks at the city's bustling Union Station transit hub. There are roughly ten Stravans in our group (plus an alert Australian shepherd); that's about a third of the employees at Strava's Denver satellite office, which opened in January 2018.
Each of us is the archetypal Strava user: an endurance enthusiast who wants a way to track our runs, rides, and other outdoor adventures. We want to explore new places, learn how we stack up against our peers, and see where and how hard our friends are going. As we do a short three-mile run down the paved Platte River path, we pass and get passed by other runners and people on bikes, some kitted up in spandex, others simply commuting to work—all current or potential Strava users.
Circling through Confluence Park on the way back to the hotel, we pass more folks enjoying the gorgeous morning sunshine: two dudes huck a Frisbee back and forth; a paddleboarder surfs one of the Platte's hydraulics; there's a small yoga class, with mats rolled out on the grass; and a woman is practicing tai chi, absorbed in the flow as we trot past. Every one of these people is doing something active, but there's no GPS track of speed, location, and distance for it. I look at the walls of windows in the condos that have sprung up on Denver's west side, likely the site of more than a few residents tackling before-work treadmill runs or yoga sessions.
These are Strava's new target users. The company is growing fast: it currently has 42 million accounts and is adding roughly a million new ones every month. And while runs and rides will always be part of the Strava experience, there's far more variety to the platform these days than just endurance sports. But why is Strava targeting yoga practitioners and Peloton fanatics and people who use rowing machines?
The goal is clear: in Strava's drive to own social fitness, it wants to be completely agnostic about what active means to its users.
It would be facile to say that Strava wants to be the Facebook of fitness. In fact, Quarles pushes back directly against the idea. "None of our team is trying to create an orange Facebook," he says. But when you look at Strava's strategy in practice, the analogy may be more appropriate than Quarles intended. "We think Strava plays a role for people not just when they're recording an activity but before and after, right?" he says. "You can find routes, you can find groups to join, people to go with." Then, once you post the activity, you can talk about it, post photos, tag friends, and memorialize and relive the event.
That sounds an awful lot like a fitness version of Facebook, if you include Messenger, Instagram, and WhatsApp. The only difference is, for Strava, it's all in one place. "Strava wants to be the home of your active life," says Quarles. It's positioning itself at the center of your existence as an active person. Strava wants to be the dashboard for tracking your fitness, a calendar for inviting friends to work out, a feed for you to follow others' activities, a blog for your race reports and photos, and a message board to ask for recommendations on a new pair of trail-running shoes. In the process, Strava's goal is to cement itself as "the next great sports brand of the 21st century," as Quarles puts it.
Of course, Quarles's job isn't only to grow Strava's user base—it's to monetize it. Venture capital isn't the sole source of funding, but Strava hasn't made a profit in ten years of existence, relying instead on patient backers to fuel growth. As every company in the world has learned, investor forbearance has a shelf life, and Strava's inches closer every day. The company has lofty goals, but can it grow big enough and fast enough—and become rich enough in the process—to reach them?
---
Strava wasn't the first social-fitness app, nor is it the largest. Runkeeper, now owned by ASICS, launched in 2008, the year before Strava, and has 50 million users, while Under Armour's trio of fitness apps—­MyFitnessPal, Endomondo, and MapMy­Fitness—has roughly three times as many users as Strava. Other large corporations, including Garmin and Nike, have created their own platforms. But arguably no brand is more closely associated with social fitness than Strava. That's partly due to the fervor of its users. Every Strava employee I spoke with told me a story about wearing Strava-logo gear in public and being approached by strangers eager to profess their love of the brand. And while the company no longer sells branded merchandise, you can easily find fan-created tees for sale online, with phrases like "If I collapse can someone pause my Strava?"
The platform's lure is that it combines the best aspects of other fitness apps—plus some distinctive features of its own—in a sleeker, more satisfying user experience. Strava's first big innovation, dating from its 2009 launch, was the leaderboard, which keeps track of every athlete who attempts a section of a ride or run route, called a segment, and ranks their personal records. The fastest man and woman on a given segment are dubbed King and Queen of the Mountain. The leaderboard gamified fitness by measuring users' efforts not just against their own PRs, but also against their peers'. Even as Strava's features have expanded, KOMs (called course records, or CRs, for runs) and leaderboards are still central to the Strava experience. "Most of my rides are solo, and leaderboards really elevate my fitness level," says Bill Chimko, a Victoria, British Columbia, cyclist who credits the app with helping him lose 65 pounds. "You'd see people from your neighborhood and think, I'm only a few seconds off their time. Without that, there's not a lot to compare yourself to."
Initially, Strava focused on riding and running, which led many to pigeonhole it as a boutique endurance app. But the company insists that was merely a go-to-market strategy to prove and refine concepts before rolling out to a larger audience. "We saw the power of being focused on something niche," says cofounder Mark Gainey. "But in doing so, you develop leadership and the credibility to build it into a broader market."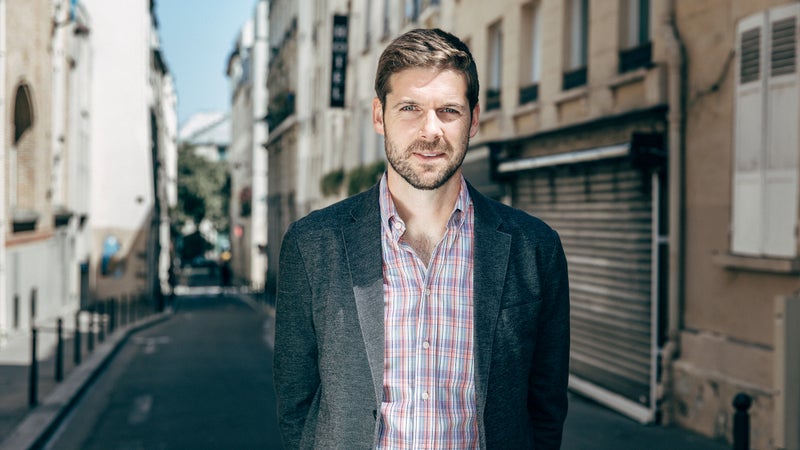 Strava also used those early years to define its business model, which combines elements of "freemium" and subscription. The company now has three broad revenue streams: Strava Business, Strava Metro, and Strava Summit (formerly known as Premium). Strava Business includes sponsorships, such as Fitbit's Sprint into Summer marathon challenge or the New Balance–sponsored 5th Avenue Mile, as well as licensing by device makers such as Suunto and Wahoo, which pay to integrate Strava features into their hardware. Metro aggregates de-identified user data—like which routes you walk or bike, how often, and at what time of day—and sells it to state and local governments and transportation-planning organizations. So if, say, officials in Des Moines, Iowa, want to determine the best roads to create protected bike lanes on, Strava's data can help.
Summit is subscriptions: the users who pay annual or monthly fees to unlock features not available in the free app, such as power and heart-rate metrics, the Fitness and Freshness index (which measures training load), and Beacon, a location tracker. Last summer, Strava rebranded Premium and broke it into three à la carte offerings with distinct feature sets. But that didn't change the most vital decision Strava made early on as a company. The choice that helped drive its stunning growth—and may ultimately limit it—was to make many of Strava's features free to all.
---
Quarles came to Strava from Instagram, where he was vice president of business, and his social-media-heavy résumé includes time at Facebook as regional director of European, Middle Eastern, and African markets. It's natural to assume that Strava's board of directors hired Quarles to bring that same blueprint to Strava, but Gainey says that's not the case. "Having someone who understands consumer businesses was really important," he explains. "So it was less about his experience with social media and more what stage of the business we are in." That stage? A sustained effort to get bigger.
"For a very long time, the focus has been on growth," says Greg Gretsch, Strava's earliest outside investor. "That predates James, but he's brought a new urgency to it. We've said we shouldn't take our eyes off the ball on revenue, but long-term, for the business, it's still about growth."
Even a few years ago, Strava was essentially limited to activities that lent themselves to GPS tracking. Its latest expansion is into activities (32 and counting) that don't even take place outside, like CrossFit.
The core of the indoor focus is a Strava initiative called Gym and Studio Sync, which began in fall 2017 and has built partnerships with Barre3, FitReserve, Glo (formerly YogaGlo), and other brands via third-party app integrations—for example, automatically syncing workout data to your Strava profile. A number of these involve live or virtual group training, like Flywheel or FitReserve's network of gym classes, a fast-growing category. (In the American College of Sports Medicine's annual Worldwide Survey of Fitness Trends, group training jumped from outside the top 20 to sixth in 2017 and second in 2018 and 2019, behind wearable technology, another trend relevant to Strava.) The company says that runners are still its fastest-growing category. "The indoor growth for us has been more about people representing that part of their training," Quarles says. Users may identify mostly as a runner or cyclist, Quarles says, "but the fact is we do a lot more than just ride our bikes or put on running shoes." Although it's hard to know how much of Strava's recent growth is coming from outside the bike and run categories, the goal is clear: in Strava's drive to own social fitness, it wants to be completely agnostic about what active means to its users.
Research suggests that Strava is onto something about the value of a social network for fitness and that it isn't solely, or even mostly, about comparing performance. In two studies, published in 2015 and 2017, Jeroen Stragier, a senior researcher at Ghent University in Belgium (and Strava's 1,038,884th user), looked at how social feedback encourages users to increase their interaction on a given platform. The 2015 study collected activity data on more than 4,500 public Strava profiles and found that social interactions (likes, replies) spurred users to post more activities. The 2017 study, published in the journal Health Education and Behavior, went further, finding that activities posted on Strava were roughly eight times more likely to receive some form of social feedback than a post on Twitter. That's no surprise, says Stragier. Since Strava is focused on fitness, "activities posted there have a higher likelihood of feedback," he says, adding that network size matters. If the results were measured against, say, Facebook, that might have been different, he suspects. But even by comparing posts on both platforms that resulted in social interaction, Strava scored more favorably than Twitter, albeit by a modest margin.
Strava's user experience encourages positivity. The basic form of social currency is the kudo, a kind of attaboy awarded for posting an activity. On other social networks, when professional and elite athletes post a workout, their comments can become overrun by snark, trolls, and insults, says clinical sports psychologist (and Strava user) Kristin Keim, drawing on her clients' experiences. "I can't tell you how many crying sessions I've had with top athletes with tons of followers" on other platforms, she says. This happens far less on Strava.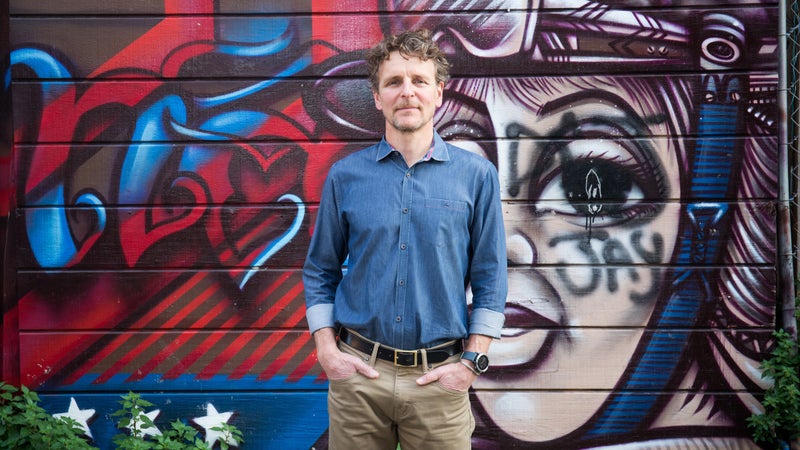 As Strava expanded its roster of activities and grew its user base, how and why people used it began to shift. "I was on MapMyRun and then Nike, but that evolved to joining a bigger running community on Strava," says Tara Wall, a fitness enthusiast from Los Angeles who uses the app to track and coordinate group workouts with the November Project "tribe" she cofounded in West L.A. Wall logs group workouts, runs, swims, and even yoga on Strava. "I like having it all in one place," she says. But the platform's more recent support for content like photos is equally important to her. "We call it Insta­gram for fitness," she says, laughing, then adds that almost everyone she works out with uses Strava. As the quip goes: if it's not on Strava, it didn't happen.
Athlete Posts, a feature launched in August 2017, is a prime example of how Strava's intentions for your feed are evolving. Previously, a logged-activity file was the primary content you could upload. No ride, run, or workout? Your outgoing feed was silent. Athlete Posts expanded the options: photos, stories, race reports, even questions—What's the best tire for trails near Brevard, North Carolina?—are all fair game now. That increase in content means there's more reason to check the app. Most users I spoke with said they checked their feed multiple times a day, similar to how people use general-interest social networks like Instagram. The feedback loop can be fragile, however. "If I'm injured, I don't log on," says Keim. "It's a coping mechanism for FOMO. I'm not going to have that on my phone when I can't ride."
In fact, despite differences from broader platforms, Strava increasingly looks and feels like a social network. That's intentional. When Gainey and cofounder Michael Horvath conceived Strava, Gainey says, the idea was to create a virtual locker room for you and your friends. It was built on the same social psychology used by Facebook and Snapchat. It's just that Strava is emphasizing that element more than ever.
---
Users don't have universally positive ­experiences on Strava, of course. Like all social networks, Strava can be used to monitor others' behavior. Stalking ranges from benign but annoying (the follower who kudos every activity you post) to downright creepy and even dangerous. Like other forms of harassment, online or in real life, that's particularly true for female users. "I've had folks follow me into the woods and call me out by name," says Meg Curry, a consultant, former software engineer, and longtime Summit subscriber. While the experience scared her, Curry, who has used Strava "pretty much since its inception" and knows some of the company's earliest employees, is still committed to the platform. Through features like Privacy Zone (which doesn't track movements around designated areas), she feels that Strava has addressed many of her concerns.
As with many tech products, there's always the lurking possibility of a vulnerability that Strava's creators never considered.
As with many tech products, there's always the lurking possibility of a vulnerability that Strava's creators never considered. In January 2018, via a post on Twitter, a university student named Nathan Ruser noted that by zooming in on Global Heatmap—Strava's geographic representation of the location and frequency of users' activities—anyone could see the outlines of military bases and discern activity patterns of personnel on and around the base. "If soldiers use the app like normal people do … it could be especially dangerous," Ruser wrote. Citing a screenshot of an activity upload near an installation, he wrote, "This particular track looks like it logs a regular jogging route." Ruser's thread quickly became an international news story.
For all the uproar, Heatmap wasn't a location-data leak like the one that struck Runkeeper in 2016, or a breach like the massive MyFitnessPal hack in March 2018 that affected 150 million accounts. But it was a warning: for a week in late January, potentially hundreds of millions of people heard Strava's name—many for the first time—in the context of a national-security vulnerability that could put soldiers at risk.
But the biggest challenge for Strava may be far simpler.
---
At a glance, Strava has a broad income base from three very different types of clients. But there are weaknesses, starting with the fact that its revenue sources aren't balanced. Strava will discuss figures only in relative terms—for example, that Metro is its slimmest source of income. There are only so many cities in the world with an interest in and a budget for the kind of data Strava sells. And there are other providers of that data, including open-source databases. Plus, as the platform broadens its activities to indoor and group workouts, a growing subset of its user data can't be monetized in this arena. There's no Metro for Peloton.
Within Strava Business, most of the challenges come from the company's own unsponsored creations, which lack partner revenue. And the licensing fees Strava charges are said to be so steep that, in 2018, at least two companies stopped paying to include certain features in their products.
The obvious business play is in-app advertising, but that could be tricky. Strava's feed has long had a clean look, uncluttered with ads, and that has created an expectation among users that it will stay that way. (Quarles doesn't plan to change it. "Having built a lot of businesses [with display ads], those don't fit Strava," he says.) Still, last summer, Strava began testing some low-key ads, called sponsored integrations, for partners like Suunto and Wahoo. For example, if I record a workout on a Wahoo device that syncs to Strava, my activity post would have a small text header reading "Joe Lindsey rode with a Wahoo Elemnt Bolt," along with a Wahoo logo and link.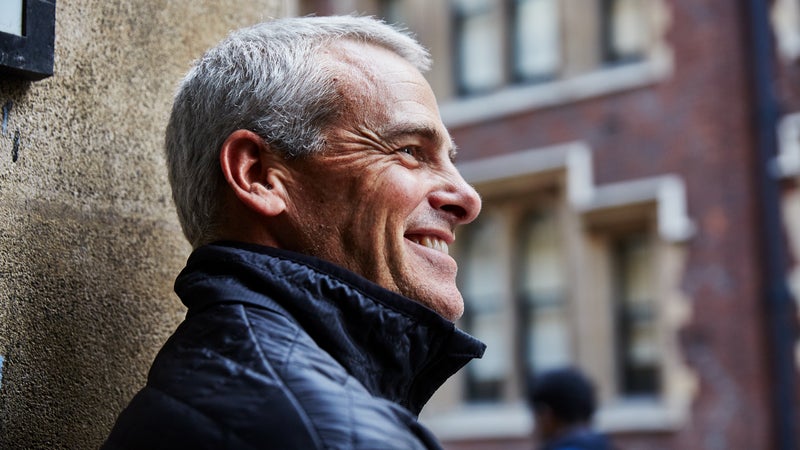 Even that subtle change had users grumbling, most ominously Summit subscribers. "I really resent being Shanghai'd as a brand ambassador in a service that I pay to use," wrote a Summit subscriber on Reddit. Despite the criticism, Strava continues to expand and test the strategy, and it addressed concerns by adding an opt-out feature. But it highlights a tension Strava must resolve: Should it run more ads and risk losing Summit members?
Summit is Strava's largest and most important revenue source, with "the greatest potential for the near term," says Quarles, who calls Strava "overwhelmingly a subscriptions business." The crux is that Summit subscribers make up a small subset of Strava's 42 million total users. As with revenue, Strava refuses to break down its user base into paying and nonpaying, or even say how it defines an active user versus an inactive one, allowing only that Summit is "a very healthy business line."
In a 2013 article for Outside, Tom Vanderbilt reported that 20 percent of Strava users were Summit subscribers. But in 2015, a Strava user named Mark Slavonia conducted a statistical analysis of Strava's membership, examining almost 400 randomly selected Strava profiles, and estimated that the figure is actually between 1 and 4 percent. For this story, I repeated Slavonia's analysis with 500 accounts chosen at random and found that Summit members were between 4.7 and 6.5 percent of the total. Even among active users (which I defined as users who posted at least one activity in a four-week period), just one in four were paying members.
Of the ten users I spoke with for this story, half were Summit members, who said that they subscribed to gain access to certain features or because they believed in the product. Of the nonpaying members, reasons for not subscribing boiled down to a simple fact: Summit features aren't essential enough. "I get 90 percent of the benefit for no cost, so I don't see the need," says Peter Abraham, a marketing consultant who uses Strava for riding, running, and yoga.
Strava seemed to acknowledge this last July when it announced the Premium-to-Summit rebranding, which included a major change to the pricing structure. Now users could pick from three "packs": Training, Analysis, and Safety. Each would be $2 a month, or $6 for all three (which, with a dollar-per-month discount for an annual membership, matched the $60 per year that Premium cost).
Strava is clearly betting that the à la carte approach will bring in more revenue from free users enticed from the sidelines than it will lose from full-package subscribers who step down to just one or two packs. But when I asked Quarles whether the restructuring had caused a shift in member figures, he didn't bite, offering only that "we are very happy with the results of Summit, and we are very committed to more value and more communication of that value." But the new scheme doesn't ­fundamentally change the business model or solve the platform's free-rider problem. Strava's increasingly social-centric user experience is built around content that's mostly included with the nonpaying membership. "They're not doing a good job of saying why users should be Summit," says Sam Thompson, a founding partner of Progress Ventures, a Boston firm that invests in marketing and media technology companies. (Thompson is a Summit subscriber but not a Strava investor.)
---
Strava is unusual among fitness apps in two ways: it's still independent, and it still relies on a hybrid freemium-subscription business model. (Runkeeper, another social-fitness brand with a hybrid model, charges for the premium version of its app but was acquired three years ago by ASICS.) Prior to its acquisition by Under Armour, MyFitnessPal grew to 80 million users as a free app monetized mostly by ad revenue and device sales. And the virtual ride and run platform Zwift, while far smaller than Strava in total users, was free when the cycling version launched, but a year later it switched to a subscription model. After a one-week trial, it costs $15 per month for everyone. (The run version, in beta, is still free.) If 5 percent of Stravans are $60-per-year Summit members, the platform requires 60 users to bring in the same amount of annual subscription revenue as one Zwifter, although Zwift likely has higher server and engineering costs. Investors have noticed. To power a major e-sports expansion, in December, Zwift's second funding round raised $120 million, which by itself dwarfs what Strava reportedly has raised in its lifetime.
For any startup, there are four basic outcomes: IPO, acquisition, profitability, and failure. Strava's growth rate may preclude an IPO. Strava, now ten years old, has a valuation of $350 million, according to venture-capital database Pitchbook. Subscription-based indoor-ride startup Peloton is seven years old and planning an IPO this year on a valuation of more than $8 billion, according to Bloomberg. Quarles dismissed the idea of going public, saying, "We're very happily not paying attention" to the current rush of tech IPOs like Airbnb, Lyft, and Uber. "Our heads are down, operating on our plan."
No one I spoke with at Strava is interested in being acquired, either. "The importance of remaining independent isn't because we're better," says Gainey, who spoke with me in May 2018. Partnering with footwear and apparel brands instead of selling out to them "is a much bigger win for the athlete." Quarles points out that selling Strava to a company like Nike or Under Armour would risk cutting off other business partnerships, "because an athlete who uses a Fitbit couldn't work with somebody who's on a Garmin or Apple Watch. That Switzerland state is important to maintain," he says. Gainey's reluctance may also spring from his experience with Kana, a customer-service software company he started in 1996 with Horvath. Kana, like many startups of that era, experienced investor-driven "hypergrowth" that wasn't controllable, Gainey says. "Of all the lessons learned," he adds, Kana "did not lead to the lasting organization that we want to achieve here." Another Strava investor I spoke with supports the deliberate approach, acknowledging that subscription businesses like Strava can take longer to develop and require more patience. But, he adds, if they're allowed to grow at the right rate, they can become powerhouse franchises.
Strava's lack of interest in being acquired  may be just as well, considering the brief history of social-fitness-app purchases. From 2013 to 2016, there was a flurry of such acquisitions. But across six transactions, the price-per-user value dropped precipitously, and there have been no major deals since. To support its reported valuation, at its current size Strava would have to command a significant premium compared with any of those past acquisitions.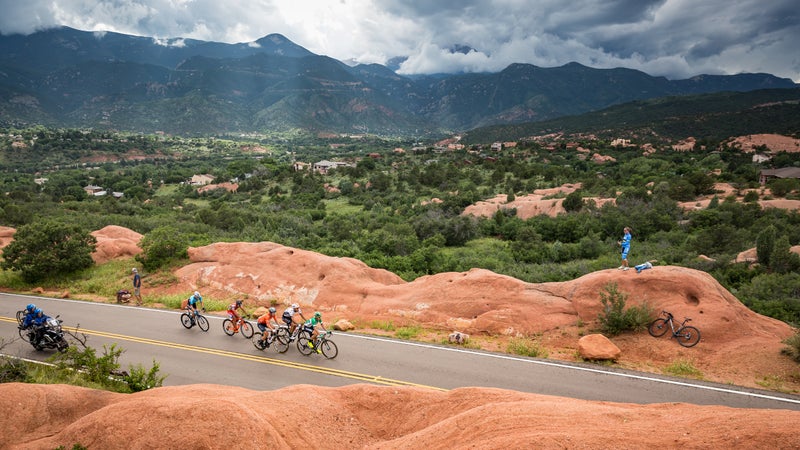 Strava is a late-stage venture company. Its latest fundraising round closed in February 2017, and its prospects for more funding might ordinarily look dim: in a 2017 analysis by TechCrunch of 15,600 venture-backed startups, just 1 percent of such companies successfully raised additional funding. But Strava may not need new money—at least, not from anyone who isn't already invested—and both Gretsch and the other investor I spoke with sounded sanguine about Strava's trajectory. And Quarles claims that while Strava hasn't turned a profit yet, "we have line of sight to be cash-flow break even, without external financing, which gives us a lot of control over our destiny."
Still, even late-round investors target 200 to 300 percent return on successful startups. If an IPO isn't in the cards and an acquisition isn't desirable, then the only real path to profitability and paying back investors is to simply make more money.
---
Strava's user growth is solid and geographically diverse; according to the company, 82 percent is outside the U.S. Given the platform's international reach, the potential user base is massive. To capitalize, Strava must either grow its subscription revenue (by offering more Summit packs, for example) or come up with additional revenue streams like advertising, perhaps at the risk of pissing off current subscribers. "There will definitely be fallout from the core audience if they push more on ads, but inevitably people will stick with Strava," predicts Thompson. "You have to be thoughtful about how that's done." The company doesn't have to massively scale up its revenue, but it does have to show that the economics work, he says.
Strava may be able to do exactly that. And modest revenue growth and profitability would certainly allow the company to survive. But does that achieve its own goals of being the hub of social fitness for active people, providing a meaningful return for investors, and becoming an iconic sports brand for the 21st century?
As the Denver Strava team and I jog back to the hotel through Confluence Park, I look at the yogis and the paddleboarder and the Frisbee bros and the tai chi practitioner silently flowing from pose to pose. I think about the residents of those concrete and glass condo blocks, with their virtual workouts, so close to one another but also so solitary and removed. We are social creatures. We all want community and connection. But we're also tribal. Many of us have multiple social-media accounts, and our use of them shifts in subtle ways depending on what each one represents and the parts of our lives we want reflected there.
Today's social-media landscape is riddled with flaws: Twitter and YouTube's failure to control hateful content, Instagram's my-perfect-life curation that makes users feel inadequate, Facebook's repeated violations of privacy. In that context, Strava's approach seems smart. But like any business, it's predicated on a bet, and Strava's is about how we present our athletic selves online. Strava has to figure out how to be not just the digital center of our active existence, but a hub of real-life fitness communities. And it has to be right that this is what we want.