6 Things to Keep in Mind When Adventuring with a Dog
Whether you're bringing Fido up a volcano or on an impossibly long trail, these tips from runner Alex Borsuk will help you and your pooch stay safe and happy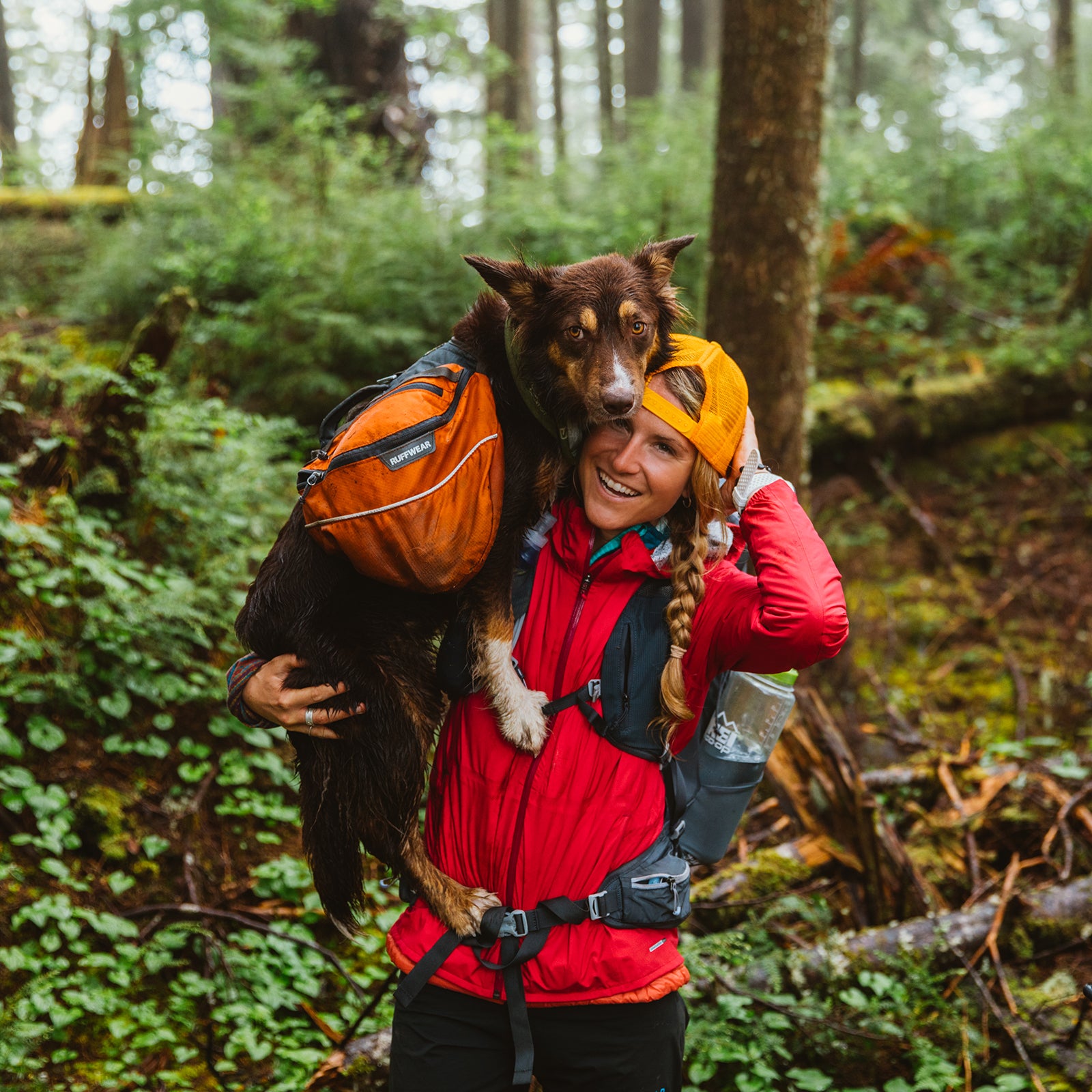 Heading out the door? Read this article on the new Outside+ app available now on iOS devices for members! Download the app.
Endurance athlete Alex Borsuk specializes in type-two fun, and so does her border collie, Otto. Together, Borsuk and Otto have run ultramarathons, climbed and skied volcanoes in the Cascades, and fastpacked through the Pacific Northwest. Borsuk's previous pup, Peanut, helped her explore Oregon's trails when she was new to the state. In 2015, Borsuk shifted to running and began taking on bigger challenges in the mountains; in 2018, she ran her first 100-miler, the Cloudsplitter 100. She credits her dogs with keeping her motivated when the training intensifies. "They're always happy, which pushes me through these tough endeavors," Borsuk says.
We asked her what to keep in mind when including your pooch in outdoor adventures. 
Talk to your vet about when you can start bringing your puppy on long runs. Otto is active and medium size, so I was able to start him off a little younger than a year. A bigger dog might not be able to run until much later.
Active dogs need to eat more. Otto weighs 35 pounds, and he eats as much as a German shepherd. I don't pay much attention to what the food bag recommends for a dog his size. We run 50 to 70 miles a week, so he's burning a lot of calories.
Make your dog—and other people—as comfortable as possible with good leash and recall training. Your dog should be able to run well on-leash without pulling you. Off-leash it should stick by your side, so it doesn't end up running double or triple your mileage.
Dogs get tired when they're out of shape. You can't expect yours to keep up if it's active only on weekends. Make sure it's training during the week, too. Then it can hang on for longer trips.
Humans might walk or give up if they're tired. Dogs will not stop. They want to please their owners, and they might need a rest even if they don't look like they do. Be sure to always bring enough water and food for them.
Choose your activities wisely. Dogs make some things harder, like ice climbing, so I don't bring them on those trips. But they can be a perfect fit for skiing. It's give and take.