What Type of Music Should I Listen To Before and During a Workout?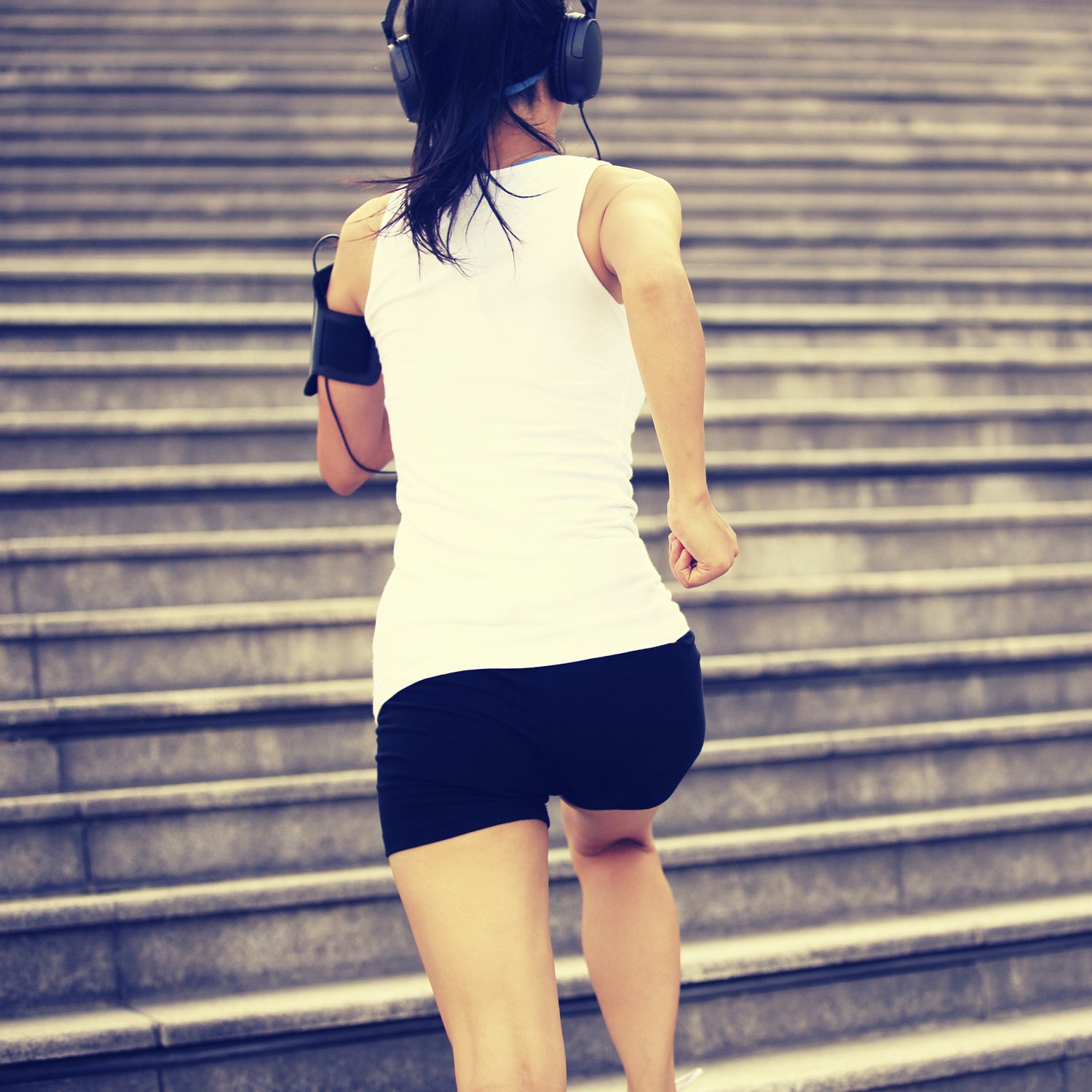 lzf/ThinkStock(Photo)
Heading out the door? Read this article on the new Outside+ app available now on iOS devices for members! Download the app.
The workout soundtrack can be a very personal thing. Certainly there's no perfect pump-up song, but there is science behind getting the most out of your exercise playlist. And it applies whether your music library swings toward rap, indie, country, or classical.
Load up the first section of your playlist with bass-heavy tracks for your warmup. According to a new study from Northwestern and Columbia universities, music with a strong underlying beat makes people feel powerful. The authors recommend this bass-is-best approach for athletes heading out for competition, but it'll also help you get in a powerful mindset for a hard workout.
The mid-workout portion of your playlist is the trickiest, but a key quality to look for is beats per minute (bpm). The higher the bpm, the faster the song—which can motivate you to move faster along with the rhythm, says Chris Lawson, founder of Run Hundred, a newsletter and database of the best workout songs of the moment. Generally, you'll want songs with about 130 bpm. But different ranges of bpm suit different activities. Some suggestions for different parts of your fitness regimen, based on research by Brunel University music-and-fitness psychologist Costas Karageorghis, Ph.D.: 
Mental preparation: 90-100 bpm
Stretching/yoga: 100-110 bpm
Strength training: 110-130 bpm
Cardio: 120-140 bpm
There's not a ton of popular music that goes above 140 bpm (Pharell's "Happy" is one example, at 160 bpm), but that's okay: Karageorghis' research finds that there seems to be a "ceiling" of about 140 bpm, after which it won't really push your performance further.
If you're running, it can be helpful to match your footfalls to the beat of your music, says Lawson—but because every person's stride strength is different (even when traveling the same speed), there's no easy formula for doing that. "In the end, trial and error will serve folks better than general guidelines," he says.
To get an idea of how well your favorite songs suit your cadence, use a site like songbpm.com, which will tell you the bpm of any song you input. Lawson's RunHundred.com also lets you sort by tempo, genre, or decade. If you're looking to increase the intensity of your workout, choose songs that are a few beats-per-minute faster than your usual pace.
And it doesn't hurt to try some old standbys (sometimes backed by science!). "Experts we've worked with tell us that 'Eye Of The Tiger' by Survivor is the perfect song," Shanon Cook, trends expert for Spotify, says. And the music researchers from Northwestern and Columbia found that the three most powerfully-rated songs in the sports and hip-hop genres (out of 31 songs tested) were "We Will Rock You" by Queen; "Get Ready for This" by 2 Unlimited; and "In Da Club" by 50 Cent. Cook also cites research that women tend to move in time to the beat when they exercise more than men, so ladies may especially appreciate "pop songs with regular rhythms," like Rihanna's "We Found Love," for example.
Need even more suggestions? 
Spotify's picks skew much more current, and include a mix heavy with pop, rap, and electronic music. Here's a look at some of their top picks for workout tracks, or you can see the whole list here.
Songs to Energize Your Workouts
Die Young; Kesha (130 bpm)
Scream & Shout; will.i.am and Britney Spears (130 bpm)
Thrift Shop, featuring Wanz; Macklemore & Ryan Williams (95 bpm)
Don't You Worry Child (Radio Edit); Swedish House Mafia (129 bpm)
I Cry; Flo Rida (129 bpm)
Locked Out of Heaven; Bruno Mars (144 bpm)
'Till I Collapse; Eminem and Nate Dogg (171 bpm)
Bangarang, featuring Sirah; Skrillex (112 bpm)
One More Night; Maroon 5 (93 bpm)
Stronger (Album Version Edited); Kanye West (104 bpm)
Lead Photo: lzf/ThinkStock
Trending on Outside Online