4 Ways to Beat the Fatherhood Testosterone Plunge
Becoming a dad lowers testosterone, but that doesn't mean your athleticism has to suffer.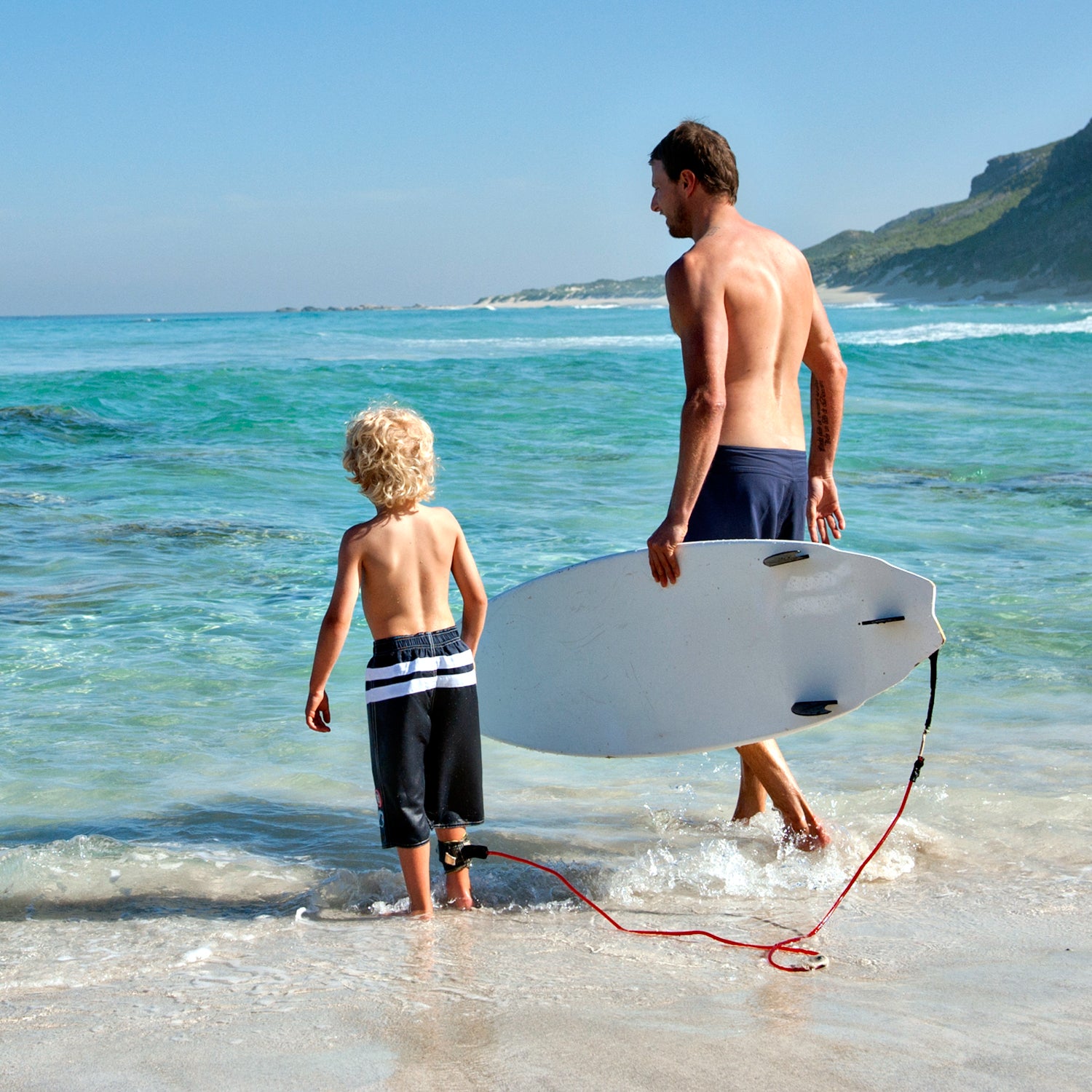 Heading out the door? Read this article on the new Outside+ app available now on iOS devices for members! Download the app.
There's something about being a new dad that seems to rewire the brain. 
That's not just a figure of speech, but a hormonal reality. Studies show the amount of testosterone present in the blood declines after men have children—by up to 34 percent—and may never bounce back to pre-baby levels. The cause: less sleep, increased stress, poorer diet, and less exercise. But is the sharp drop in the muscle-building hormone really enough to impact athletic performance?
Not exactly.  In fact, it can even improve—if you can manage to keep up your training, says Lee T. Gettler is an assistant anthropology professor at the University of Notre Dame and director of the Hormones, Health, and Human Behavior Lab. He's also the author of the first study to show that fatherhood actually lowers testosterone (rather than merely proving correlation). Gettler referred to research by his colleague Louis Alvarado on manual laborers in a traditional farming community in Poland. Alvarado showed that new fathers have lower testosterone levels than non-fathers of the same age, but surprisingly, are also stronger and more muscular. Gettler thinks this is due to their more physically demanding jobs, meaning training is a bigger factor than baseline testosterone levels.
"Invested dads who experience a drop in T are not necessarily going to lose muscle and strength," Gettler writes—as long as they keep training.
So what's the best attack strategy for a new father-athlete?
Do Whatever it Takes to Sleep
First, find a way to sleep. International fitness model, training and nutrition coach, and dad of a 2.5-year old, Melih F. Cologlu, says he began taking a 20-minute power nap mid day to compensate for less sleep at night. Eventually he worked his way back to 7.5 hours.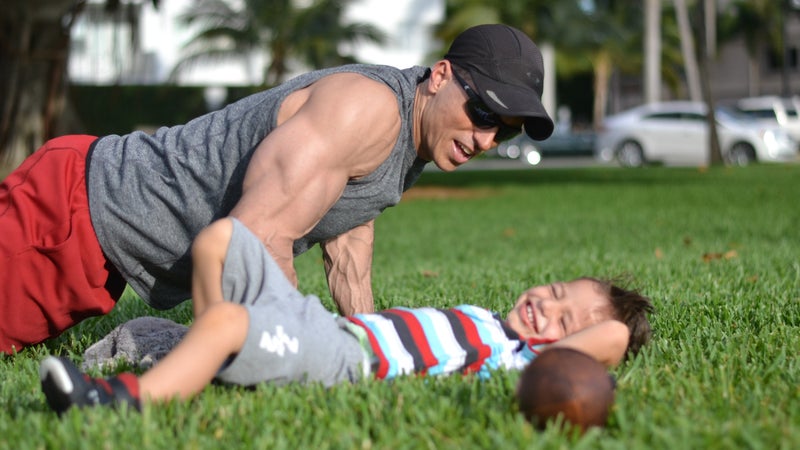 Eat Well
Second, take care of your diet. During the weeks after my wife gave birth, my diet switched to what I would call a French toast based model. Cologlu says that kind of pattern is common among his training clients, both during and after a pregnancy. He counsels good quality but low prep food like raw vegetables or pre-prepped healthy meals, reduced fat peanut butter and rice cakes, or spiced tilapia with steamed broccoli.
Train All the Way Up to Birth
Finally, ramp up your training a month or two before the birth. If you get mentally accustomed to a seven days-a-week training rhythm, you'll find that dropping a day or two feels like slacking without hurting your health.
"I usually don't take off any days," Cologlu says. "[So] if I have to take a day or two that's still five or six times a week."
Focus on Your Marriage
One surprising final tip is to put your marriage ahead of your children, if you're married. Gettler found that married men (fathers or not) have lower cortisol levels—a hormone normally produced in response to stress that can hurt your metabolism and muscle mass—than non-fathers. Cologlu says that after an initial adaptation period, he's doing better than he was before he had kids.
"I've improved, my business has gotten better, I have some type of published work every two to three months," Cologlu says. "It's been going great."
Trending on Outside Online