Sponsor Content: Ikon Pass
5 Reasons This Has Been the Winter We All Needed
And why we're already stoked for next season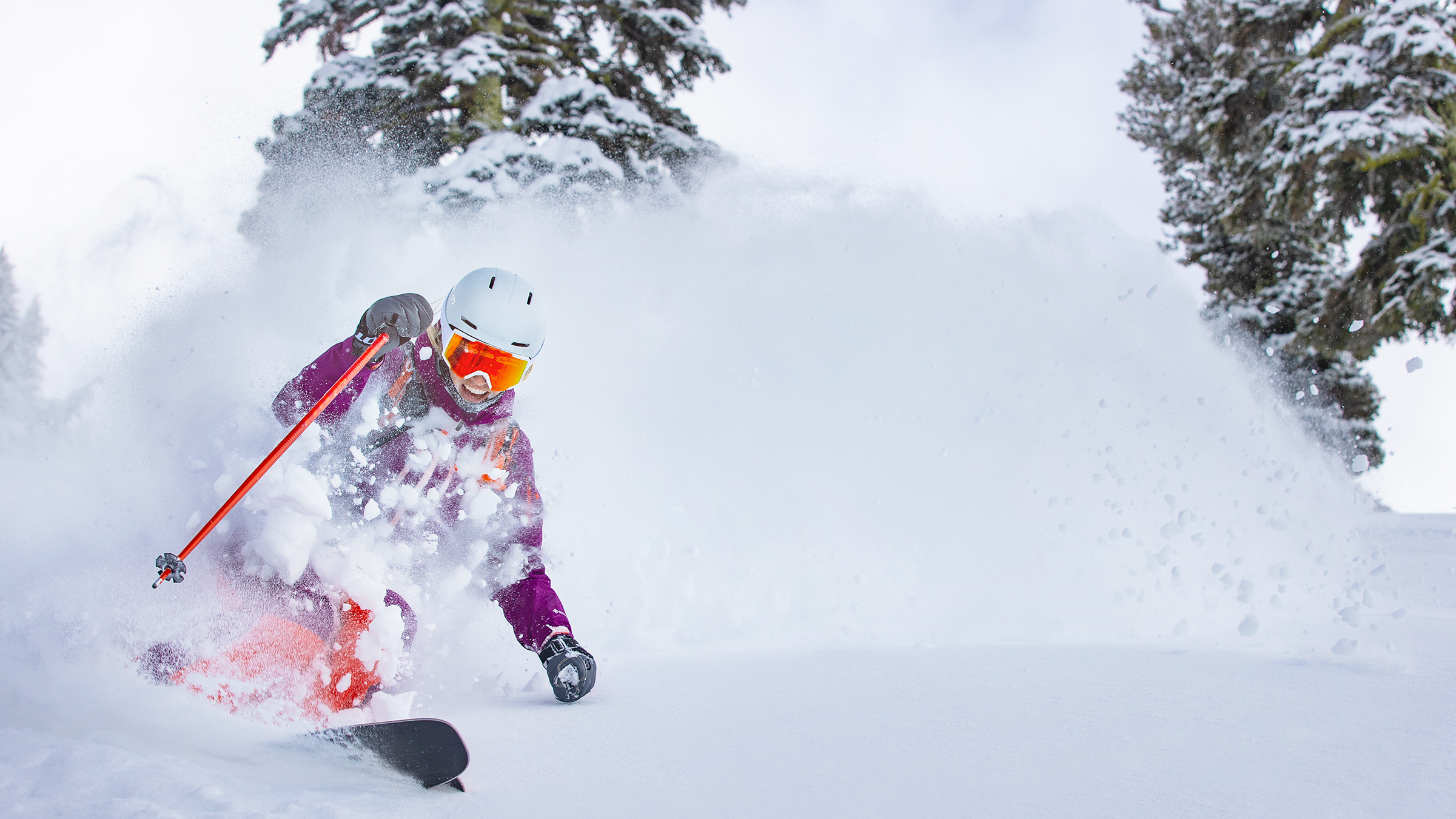 After the weirdest year anyone can remember, the winter of 2021–22 dawned for Ikon Pass holders like a bluebird powder day after a long high-pressure drought. To celebrate the full return to our beloved sport, here are some of the most memorable (even iconic) moments of the year. Plus, as our collective optimism returns and Ikon Pass adds more destinations and features, here's what to look forward to next year.
Crew Vibes
After suffering through the lonely months of isolation, Ikon Pass skiers finally returned to the slopes with family and friends this season. High-fives, pole taps, mountains of nachos, après toasting, and so much laughter have pinned the happy-reunion vibe—not to mention the stoke meter—to an all-time high. Ikon Pass made it easy to reconnect, too, with discounted tickets for family and friends instantly shareable with the click of a button. Adventure, after all, is better together.
More Cowbell
Ikon Pass's family of mountains has always been stacked—Mammoth Mountain, Steamboat, Jackson Hole, Aspen Snowmass, Big Sky, Alta, and Revelstoke, to name just a handful. And this year, the multi-mountain pass added to this stellar list two incredible new destinations in Europe: Italy's Dolomiti Superski and Austria's Kitzbühel.
Dolomiti Superski encompasses 12 resorts in the Dolomites, making it the largest ski area in the world, not to mention one of the most scenic. (Snow-coated peaks, cozy hamlets, vin brulé, and prosciutto? Yes, please.) And then there's Kitzbühel, home to the snaking, icy Hahnenkamm, the most notorious downhill race in the skidom. (It has chewed up and spit out so many great racers that many believe it would not be deemed legal if it weren't grandfathered into the tour.) Rumor has it that skiing was invented there, a point you can debate with the locals as you catch the gondola right from the center of the quaint town of Tyrol.
First Tracks
Skiers know there's nothing better than the feeling of laying down first tracks through untouched powder or on freshly pressed corduroy. And this year, Ikon Pass gave its skiers the privilege of making their marks before the lifts opened to the public. With the new First Tracks program, riders can catch the early-bird lifts one day a month at 12 locations. All they need to do is remember to set the alarm.
Olympic Dreams
This winter, as we all geared up to watch the Olympics, Ikon Pass destinations all over the West hosted thrilling qualifier events where athletes put their Olympic dreams on the line. Fans lined the B-nets at Mammoth Mountain, Steamboat, Killington, Deer Valley, and Copper Mountain to watch as athletes competed for the chance to go to Beijing. And as for your own dreams—say, beating your brothers down Jackson Hole's Thunder Bumps—Ikon Pass's updated apps allow pass holders to track and compete on private leaderboards (as well as monitor weather and lift status). The prize, of course, is up to you.
Next Season: Even More in Store
Many of the Ikon Pass features and amenities that have made winter 2021–22 so memorable—like First Tracks and expanded app functionality—are coming back for the 2022–23 season. But that's just the start. Next season, Ikon Pass holders have more to look forward to than ever.
Three New Destinations: For the 2022–23 season, the Ikon Pass will add three new destinations: the legendary steeps of Chamonix Mont-Blanc Valley, France; the iconic slopes of Sun Valley, Idaho (America's first resort); and the easily accessible powder-choked trees of Snowbasin, Utah. For those of you doing the math: yes, that brings Ikon Pass's total destination count to a whopping 50.
Ikon Passes for Every Budget: There are also fresh pass options, giving skiers more flexibility than ever. Starting at only $249 for adults, the Ikon Pass Session 2-Day and 3-Day offer an affordable entry point for many of the incredible destinations Ikon Pass offers. Speaking of saving money, pass holders can save up to $200 on child passes with the purchase of an adult Ikon Pass, and current pass holders can claim up to $100 in renewal discounts for 2022–23.
Score the Best Prices This Spring: So whether you're a seasoned Ikon Pass holder or new to the fold, and whether you're hunting bluebird powder days, crisp groomers, or rowdy après parties, the Ikon Pass is a sure path to the one thing we need more of right now: joy. When you lock in your 2022–23 Ikon Pass this spring, you'll get the best prices for next season and score immediate access to spring slopes at five destinations and a total of ten by April 11. Grab your Ikon Pass here.
---
It all starts now—Ikon Pass is on sale for the 22/23 season. It's time to keep the stoke alive, seek a season of fun in the mountains, and DO YEWWW across 50 of the best ski destinations in the world.