7 Tools to Help You Sleep Better When Traveling
Five athletes share their favorite products to help catch some z's away from home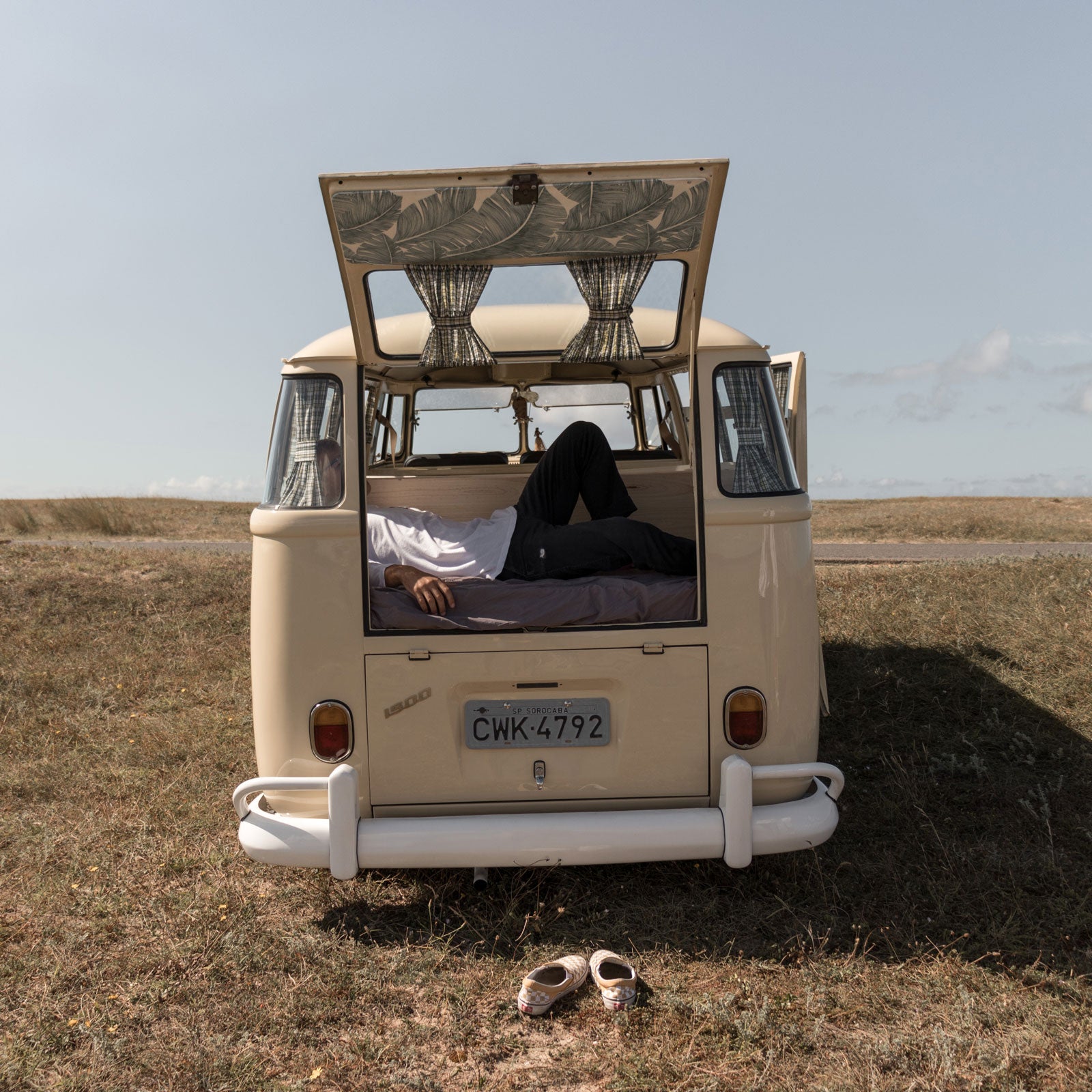 Raphaël LR/Unsplash(Photo)
Heading out the door? Read this article on the new Outside+ app available now on iOS devices for members! Download the app.
You already know that a good night's sleep is crucial for athletic performance and overall health. But for people who travel a lot, getting quality shut-eye can be difficult, thanks to time zone changes, loud airplanes, and unfamiliar hotels. This can lead to slow reaction times and increased perceived effort when exercising.
Here, five athletes share their favorite products to prevent these issues and maximize sleep when they're on the move.
Sheex Original Performance Down Pillow ($79) and Flents Quiet Time Earplugs ($6 for 10 Pairs)
Camille Herron, Long-Distance Runner
Cool temperatures are key for sleep, so Sheex uses a breathable fabric for its pillow to help move heat away from the body. It's a favorite of Camille Herron, world record holder for the fastest known 100-mile trail run. She brings it on the road when competing. Noisy hotels can thwart sleep before race day, so Herron also packs these soft foam earplugs that can block noise up to 33 decibels.
---
Snac ZMA Original Recovery and Sleep Enhancement Formula ($14 for 90 Capsules)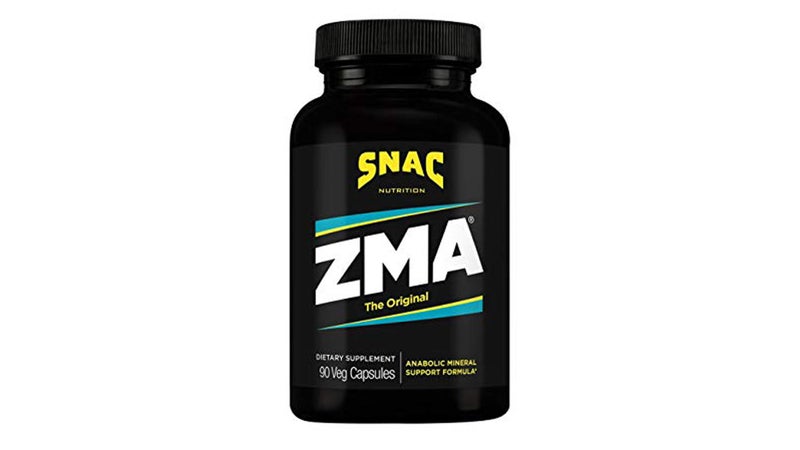 Lexi DuPont, Skier
"If I don't get a full eight hours every night, I'm in a bad mood and my athletic performance suffers," says Lexi DuPont, a big-mountain skier and third-place finisher at the 2016 Red Bull Cold Rush. When traveling, she pops two capsules of this supplement containing zinc and magnesium. "I take these little babies everywhere with me," DuPont says. "They help you sleep and support muscle strength and recovery after big days in the mountains." Research suggests that zinc can improve the quality of sleep, while other studies have found a link between low magnesium levels and sleep disorders.
---
Bose QuietComfort 20 Acoustic Noise-Canceling Headphones ($249) and Unimi Sleep Mask ($10)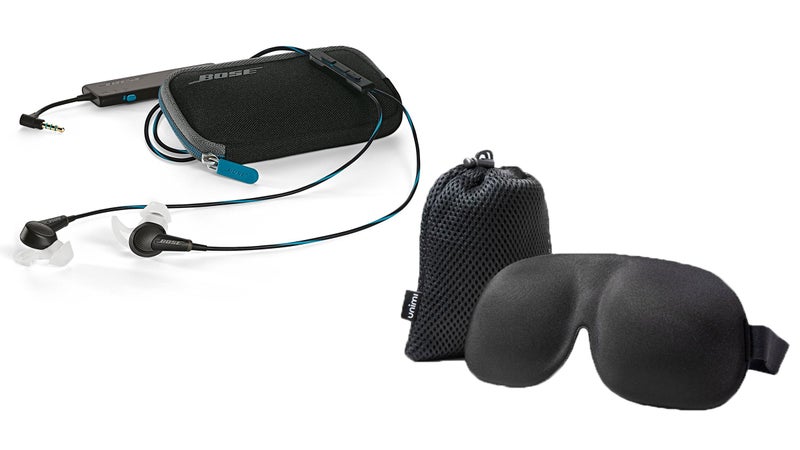 Natalie Duran, American Ninja Warrior Competitor, Climber
These Bose noise-canceling earbuds help climber Natalie Duran doze on flights between American Ninja Warrior competitions. "The quality of the noise-canceling technology is so good that I often sleep with the earbuds not plugged into my phone at all," she says. "It does wonders for the loud cabin noise of the airplane engine and the air conditioning." Duran also packs this contoured sleeping mask for her travels. "For years, I wore a flat mask and would wake up with distorted vision because the mask put pressure onto my cornea," she says. "Also, if I wear makeup, this 3D eye mask won't smudge my mascara over my face."
---
SkyGenius Clip-On Portable Fan ($22)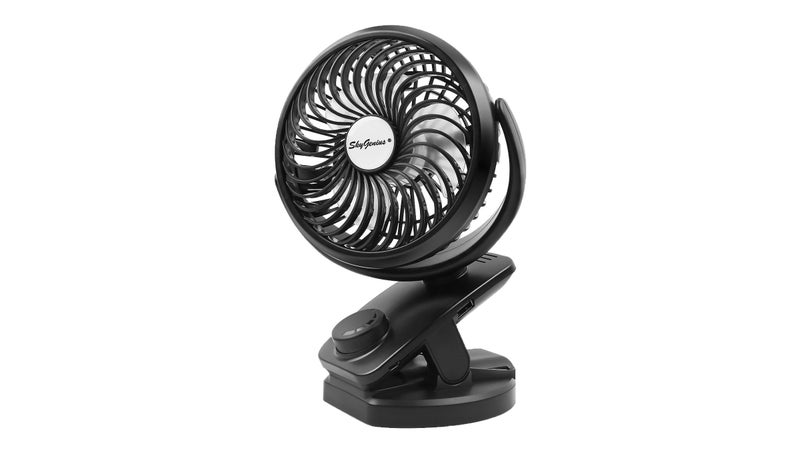 Kaya Lindsay, Climber
Kaya Lindsay lives in a converted 2006 Dodge Sprinter van and shares vanlife tips on her blog, One Chick Travels. The van doesn't have air conditioning, which makes it hard to sleep during the summer, so Lindsay uses this little clip-on fan. "[It] charges quickly, can run all night, and keeps me cool," she says. "Plus, it's really quiet, and that's always helpful for sleep."
---
Sleep with Me Podcast (Free)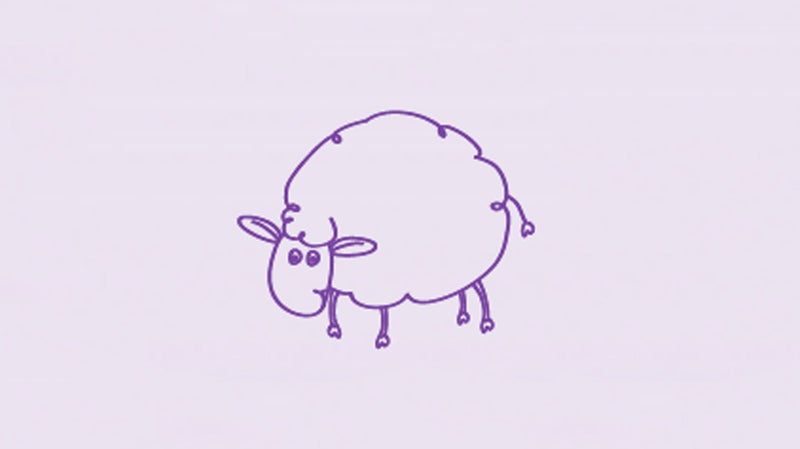 Caroline Gleich, Ski Mountaineer
This podcast is a favorite of Caroline Gleich, the first woman to ski all of Chuting Gallery's steep backcountry lines. "It's a guy with a very monotone voice who reads very boring things, but he keeps you company and sends his voice through the deep dark night," Gleich says. With more than 700 free, hour-long episodes, Sleep with Me offers plenty of bedtime stories to sooth a restless mind.
Lead Photo: Raphaël LR/Unsplash
Trending on Outside Online