Chasing the Dream: The Best Jobs on the Planet
It's still possible to be what you wanted to be when you were a kid.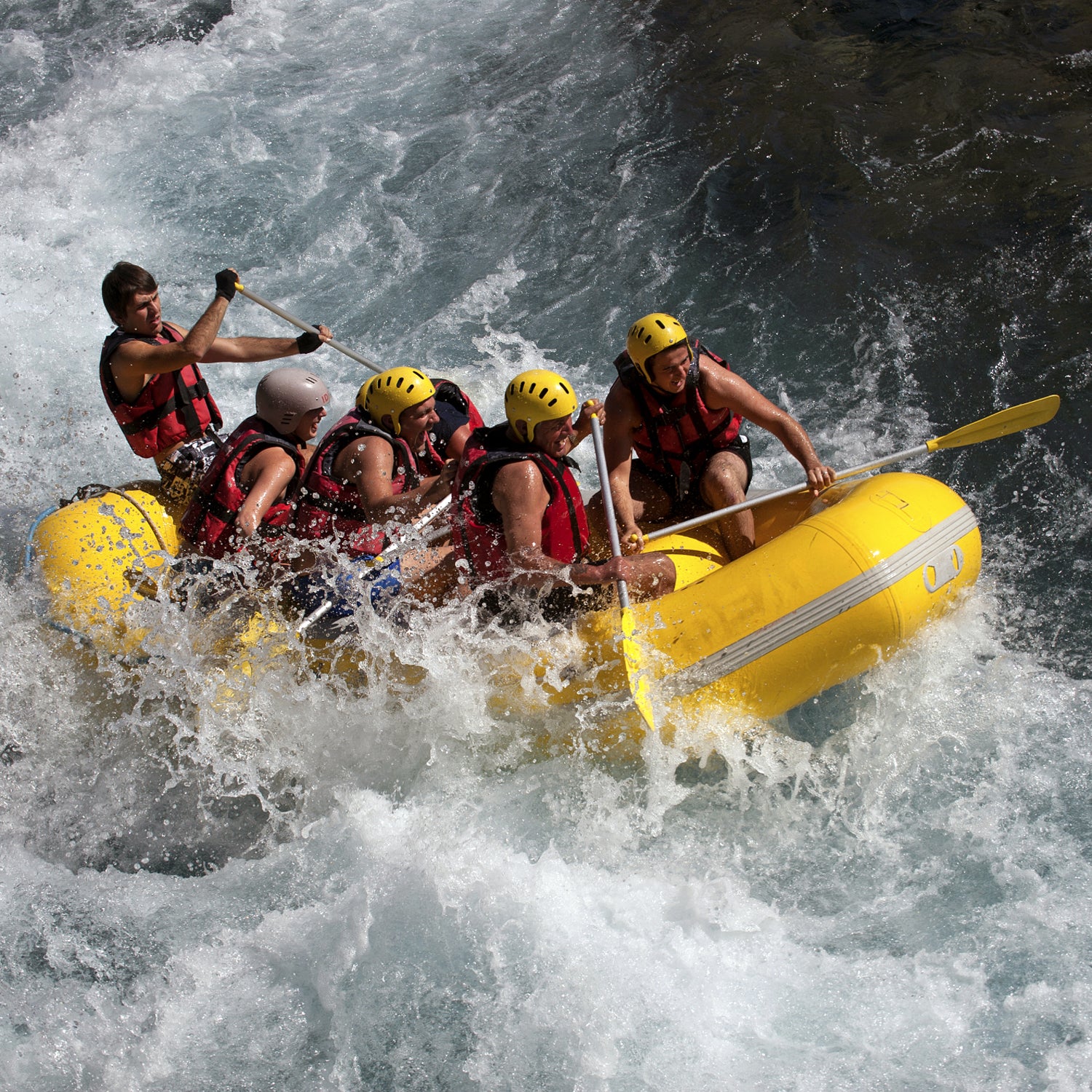 Heading out the door? Read this article on the new Outside+ app available now on iOS devices for members! Download the app.
Marine biologist. Gear designer. Raft guide. These are the careers we dream about as kids. Heck, if we're being honest, we still dream about them. But to land that perfect gig, there are some very real qualifications you should know about first.  
How to Find Your Dream Job
Sounds daunting, but we broke it down into an
eight-step program
that'll show you how to find your calling—and turn it into a paying career.
100 Perfect Places to Work
Whether you're into outdoor gear, adventure travel, or dog food,
your perfect job awaits
.
Marine Biologist
Salary: $30,000–$150,000
Qualifications: A B.S. in marine biology or oceanography, or relevant coursework. More coveted gigs require an M.S. or Ph.D.
Perks: Fieldwork in stunning places; wildlife interaction; telling people you're a marine biologist.
Gut Check: Many biologists spend about 20 percent of their time writing grant proposals. Dream of working at an aquarium? You better like cleaning tanks.
Raft Guide
Salary: $10,000–$20,000 per season, plus tips
Qualifications: For multi-day trips, you'll need Wilderness First Responder and Swiftwater Rescue Technician certifications, and possibly a food-handler's license. Want to guide big rivers like the Colorado or Idaho's Salmon? Expect to put in at least eight seasons as an apprentice.
Perks: Free room and board (or at least low living expenses) during the season; pro deals on gear; Teva tans.
Gut Check: Most river guides age out by their thirties, though diehards can last into their sixties.
Park Ranger
Salary: $28,000–$56,000
Qualifications: Interpretive rangers need coursework or field experience in history, anthropology, or natural resources, plus demonstrated communication skills.
Perks: You work where most people vacation; government housing for certain postings; dressing like Smokey Bear.
Gut Check: Many posts are in remote areas with little community and few amenities.
Gear Designer
Salary: $40,000–$130,000
Qualifications: A degree in industrial design or mechanical engineering is ideal; previous work with consumer products helps. Many outdoor-industry designers start as testers or consultants.
Perks: Creative freedom; product test trips; healthy R&D budgets if you're at a big company.
Gut Check: You spend the vast majority of your time indoors working with patterns, materials, molds, and color swatches. Your friends always ask you which tent to get.
Endurance Coach
Salary: $40,000–$100,000
Qualifications: A background in exercise physiology, kinesiology, or nutrition, and certification by an organization like USA Cycling or USA Triathlon. An M.S. in exercise science will help you get a higher-paying position.
Perks: Flexible hours; making clients happy and healthy; wearing spandex on the clock.
Gut Check: Training others won't get you as fit as you might expect: a big part of the job is fielding e-mail, texts, and phone calls from clients.