Why a Little Discipline Goes a Long Way
Most of us yearn for more freedom, but structure is key to performance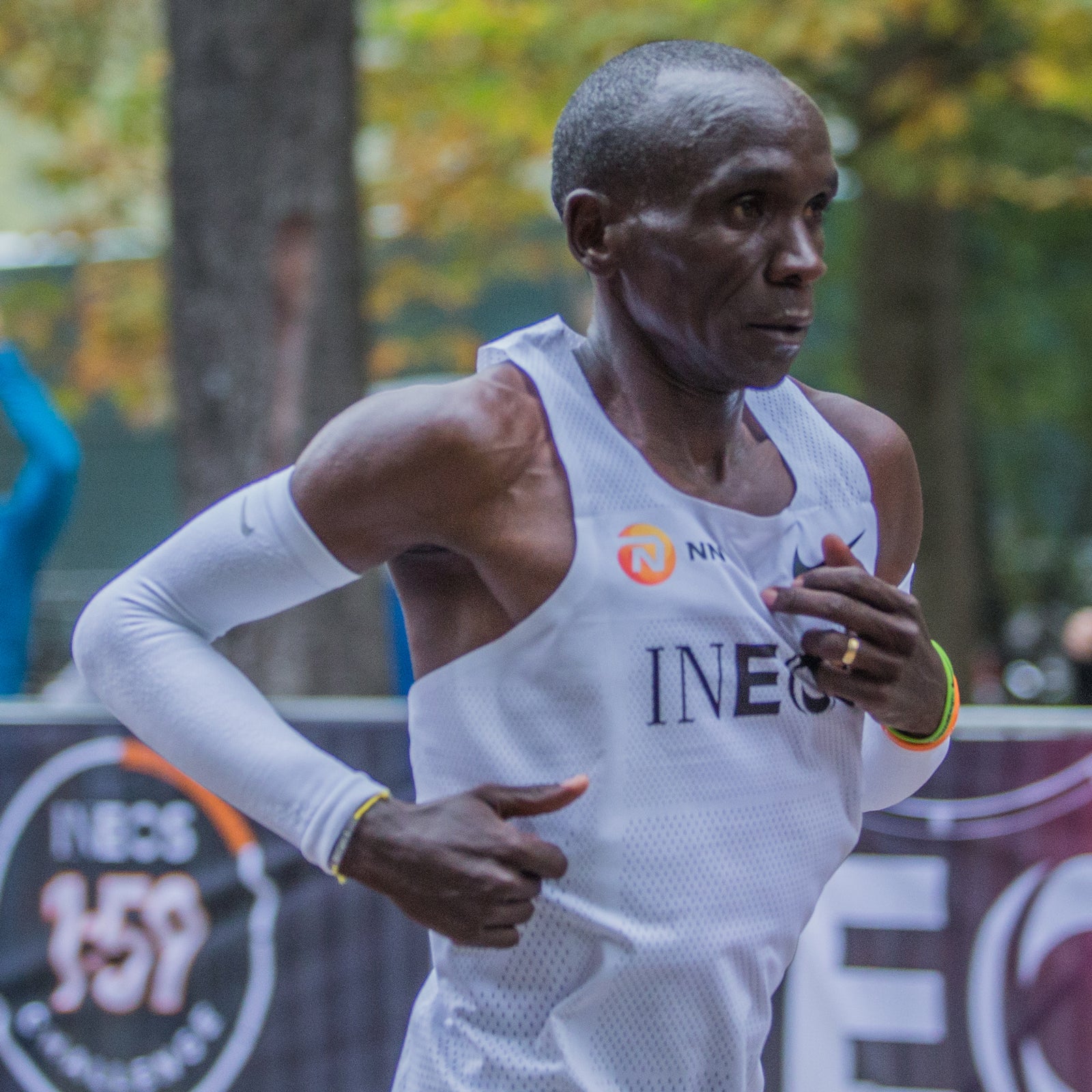 Heading out the door? Read this article on the new Outside+ app available now on iOS devices for members! Download the app.
Jocko Willink is a decorated Navy SEAL and bestselling author. Eliud Kipchoge is the greatest marathoner in the world. The two men ply their trades in different fields and on different continents and are separated by at least 100 pounds. But their respective success is rooted in a shared practice: discipline.
Both live a relatively monkish and highly structured existence: they train, eat, read, sleep, and spend time with people they care about. They could travel the world and take full advantage of the status their celebrity allows, yet usually they choose not to and seem pretty happy as a result. "Only the disciplined ones in life are free," Kipchoge once said at a speech in Oxford, England. Willink's book is titled Discipline Equals Freedom.
Their shared approach to life has deep philosophical roots, and its lessons are valuable for all of us. In the 1940s and 1950s, the German psychologist, philosopher, and sociologist Erich Fromm wrote often about the difference between negative and positive freedom. Negative freedom is freedom from constraints. Positive freedom is freedom to express yourself as you want. Just about everyone thinks of freedom as unequivocally good, but according to Fromm, that isn't always true. While the positive variety is wonderful, the negative one is often associated with anxiety, insecurity, and depression.
When one "belongs to a structuralized whole," Fromm writes in Escape from Freedom, "he has an unquestionable place." When he is freed from that structure, he may experience momentary relief, but eventually he suffers doubt.
To be sure, some forms of negative freedom are desirable. Examples include freedom from slavery, bondage, and oppression. But more subtle forms of negative freedom can be distressing. Freedom from routine seems great, but it can lead to emptiness and angst about what to do with your day (or your life in general). Freedom from religion or other belief systems seems like a healthy expression of individualism, but it may come with existential and moral uncertainty or distress. Freedom from decision-making constraints seems like a good thing—who doesn't want more choices?—but it, too, can trigger anxiety.
For example, studies show that people feel better when choosing consumer products from a smaller number of options (say, four varieties of deodorant) versus when they're confronted with seemingly endless ones. This also appears to be a problem with online dating. On its face, it seems great to have an infinite supply of potential partners. But in reality, well, it's a little different—people on dating apps often report increased anxiety. In the world of health and fitness, increasing complexity results in less adherence to a program. When you are free to choose among infinite choices, it's really hard to make a decision and stick with it.
Perhaps the best kind of freedom, then, is the one that allows you to fulfill your wishes and desires in a productive and sustainable manner. For just about everyone I know, this includes having at least some constraints, or what Kipchoge and Willink call discipline.
If someone identifies what they really want, achieving it will almost always require some form of restriction, of encroachment on lesser freedoms. If you want to be in the best shape of your life, you probably won't be free to eat a lot of junk food. If you want to do deeply focused work, you'll probably want to take the apps and notifications off your phone (or at the very least mute them).
More extreme examples include someone struggling with alcoholism, mental illness, or an eating disorder. Though this person may find programs like Alcoholics Anonymous or recovery groups to be effective, they choose not to go consistently because they want to be free of the time investment, the vulnerability required to ask for help, and perhaps what they view as the too-paternalistic nature of these programs. They free themselves from the process and discomfort of getting structured help, but the rest of their life suffers, and overall, they become less free as a result.
Not all freedom is created equal. Constraints aren't always good, but they aren't always bad either. Sometimes we need to sacrifice some freedoms in order to achieve what we really want. As Kipchoge and Willink would say, this is what discipline is all about.
Brad Stulberg (@Bstulberg) coaches on performance and well-being and writes Outside's Do It Better column. He is cofounder of TheGrowthEq.com and bestselling author of Peak Performance.
Lead Photo: NurPhoto/Getty