Is Exercising Outside the Same as Meditation?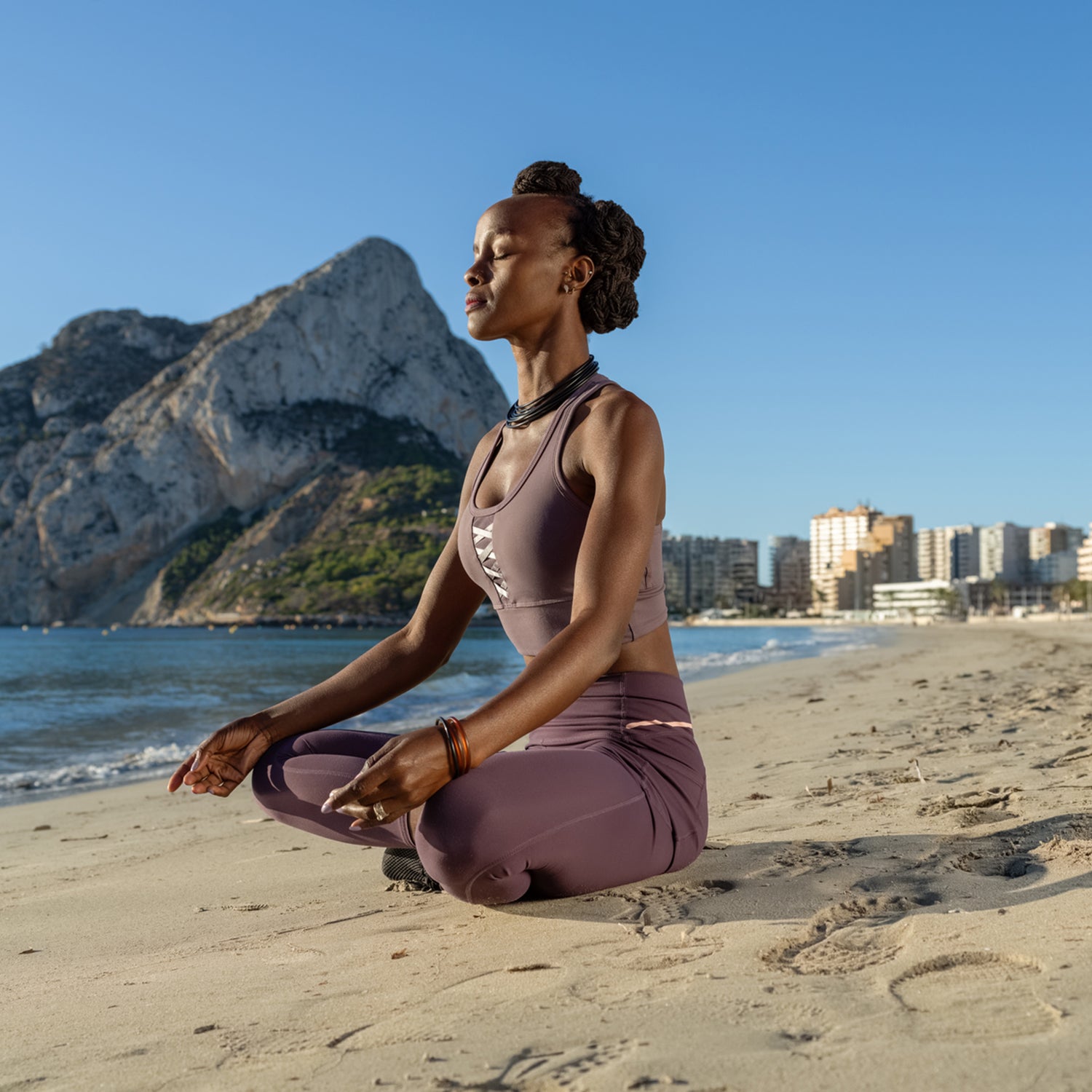 Milles Studio/Stocksy
Heading out the door? Read this article on the new Outside+ app available now on iOS devices for members! Download the app.
Welcome to our monthly column where Do It Better columnist Brad Stulberg answers our members' most puzzling mental health questions. Have a burning question of your own? Become an Outside+ member to ask him a one of your own.
Q: Is running or hiking or climbing, or any of the other sports we do the same as meditation? 
Just the other day, I was out in the Blue Ridge mountains with my German Shepherd, Ananda. It was nearing peak foliage season here in Asheville, North Carolina, which meany magnificent colors and cool weather. It was a mid-week, mid-day outing so the trails were empty: it was only me, the dog, the low-lying forest, and the mountains up above. For a moment, maybe even a precious few, I was gifted refuge from all the tumult of launching my new book. My mind quieted down and I entered a simple state of being. It was wonderful. It was not, however, meditation—at least I don't think so.
This is a very common question I get in my coaching practice, and while it can be asked in the context of any kind of physical activity—of any kind of anything, really—to me it has a clear answer: Running is running. Hiking is hiking. Climbing is climbing. And meditation is meditation.
That's not to say that these pursuits don't share commonalities. They do. There are two big ones in particular.
They can all give way to your mind going quiet and you entering a flow-like state in which your ego, or sense of a separate self, dissolves as you merge with your activity and surroundings. There is no more separate you as a runner or hiker; there is just running or hiking happening. There is no separate you as a climber; there is just climbing happening. There is no separate you taking breaths; there is just breathing happening.
All these pursuits also offer challenges or discomforts that can help you learn to separate what is happening from your awareness of what is happening. In running or hiking, you learn to observe your legs burning as they fatigue without getting caught up in the sensation. In climbing, you learn to observe your grip fatiguing without freaking out about it. In meditation, you learn to observe all kinds of thoughts and feelings and urges without engaging in them.
Both commonalities are highly beneficial. In the first, you experience a peaceful and calming union with the universe. In the second, you learn that you are so much more than any one thought or feeling; you teach yourself to become the ocean that holds all kinds of the waves.
Part of what separates meditation from these other activities, though, is that in most forms of meditation you don't get help from any external activity. It's just you and your breath. Many people experience this as boring and tedious and thus become impatient and restless: great! The practice is sitting with those feelings. Other people struggle without having an explicit goal, somewhere to go. Great! The practice is to sit with that struggle. There is nothing to distract you from the self. You are truly alone. Learning to sit still and be alone and hold whatever comes your way is a form of personal growth and strength that is distinct from physical activity; just like physical activity has its own value for your being that is distinct from meditation.
Both meditation and physical activity are great. That should be enough in and of itself. There is no need to compare the two.
Brad Stulberg (@Bstulberg) coaches on performance and well-being and writes Outside's Do It Better column. He is the bestselling author of The Practice of Groundedness: A Path to Success That Feeds—Not Crushes—Your Soul and Peak Performance and co-founder of The Growth Equation.
Lead Photo: Milles Studio/Stocksy
Trending on Outside Online