How to Turn Female Athletes into CEOs
One company wants to groom elite female athletes specifically for the corner office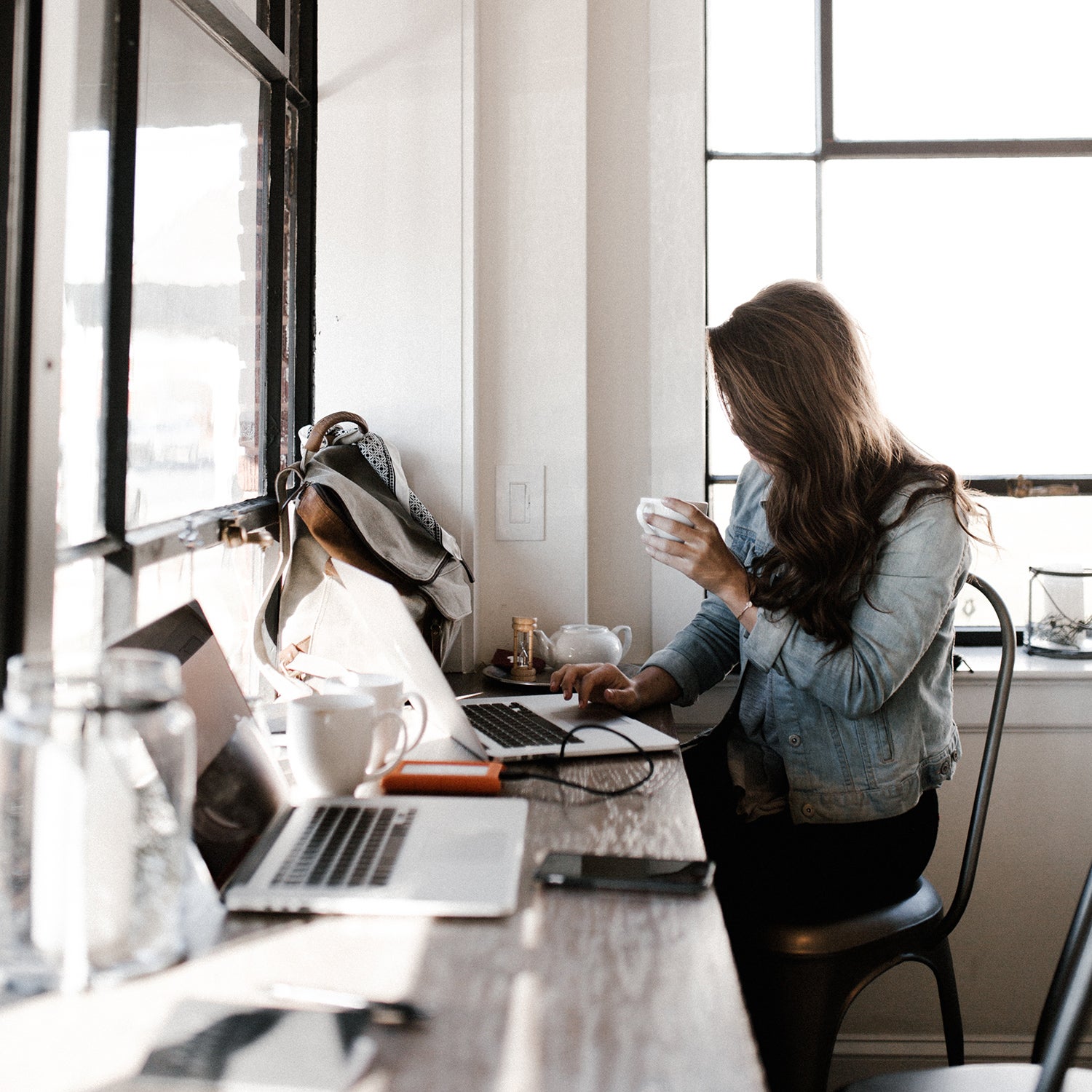 Andrew Neel/Unsplash(Photo)
Heading out the door? Read this article on the new Outside+ app available now on iOS devices for members! Download the app.
Rhian Wilkinson was cut from her high school soccer team. And from the Canadian youth national team. And a few other squads along the way, all of which she rattles off without hesitation. She's as quick to list these failures as she is her accomplishments on the field—and she has plenty of those. When Wilkinson retired after nearly 15 years of playing soccer, she had notched 181 appearances with the Canadian women's national team and earned two Olympic bronze medals.
Setbacks are on her mind, though, because Wilkinson is thinking about growing her own business. Much of what it takes to become an elite athlete—training, perfection, and focus—can be applied to growing a small business. In her case, it's iS4, a company she founded with three teammates from the national squad. The venture began with the four pros leading youth soccer camps, but it has grown into something much more. Together, the four soccer players turned entrepreneurs conduct leadership workshops, lead soccer and business clinics, and teach attendees skills that work as well on the field as they do off—like teamwork, accountability, and work ethic.
But Wilkinson never had formal corporate training, which meant she needed help to scale her business. As iS4 began to balloon, Wilkinson looked for the corporate world's equivalent of a personal trainer to uncover her weaknesses, push her to perform, and track her progress. So she turned to global professional services firm Ernst & Young Global Limited's Women Athletes Business Network (WABN), a startup incubator that works exclusively with female athletes. Former participants in the program include Australian water polo player Jane Moran, alpine skier Anna Goodman, and marathoner Niki Jacques. The network offers an annual mentorship program that pairs 25 elite female athletes from around the world with executive mentors. With the help of the International Women's Forum (IWF), a global system of more than 6,000 senior women executives looking to mentor emerging female leaders, selected athletes spend the year receiving one-on-one guidance on how to best bridge the gap between sport and business, develop and train the skills needed for a professional future, and identify leadership opportunities.
By some estimates, workplace gender parity could take 170 years, based on current rates of growth. And that's despite a 2016 report finding that an increase in female leadership can improve a company's profits.
WABN's mentorship program, which is in its third year, is part of a larger Ernst & Young initiative to research gender parity in the workplace and specifically to look at the connection between leadership and women athletes. A 2013 collaborative research project with ESPNW found that more than 90 percent of top female executives in the study had been involved in athletics. Further research, released in May, identified certain traits—confidence, single-mindedness, passion, determination, leadership, and resilience—that help athletes thrive in the office. The company is making good on its research by taking the WABN initiative one step further. After the 2016 Olympics, Ernst & Young announced that it would hire eight of the games' athletes from six different countries for a six-month internship program.
But knowing there is a connection between sports and business doesn't mean that more women will run or own companies. By some estimates, workplace gender parity could take 170 years, based on current rates of growth. And that's despite a 2016 report finding that an increase in female leadership can improve a company's profits. Last year, only 4.2 percent of Fortune 500 CEOs were women. WABN hits fast-forward on that countdown: Instead of waiting for female athletes to reach the top levels of business, it wants to train them to get there faster.
WABN paired Wilkinson—part of WABN's class of 2017—with Andrea Shaw, founder and managing partner of TTG Partnerships, a sponsorship and marketing agency with offices in Toronto and Vancouver. Shaw, who is an IWF member, has worked with athletes before and tries to recruit them for her business. "It is a huge advantage for our company," she says. "It is an absolutely blue-ocean opportunity for brands to really support women in sport."
Shaw's business experience, plus her athletic background as a former triathlete who served on the Vancouver Organizing Committee for the 2010 Winter Olympics, gave her a good feel for the right type of questions to ask to help Wilkinson pivot from the field to building iS4. And it's the kind of mentoring advice that Shaw wishes she had earlier in her career. "Pulling out the authentic you is a powerful tool," she says. "I never had the privilege of having people tell me how to do that."
The hardest part can be waiting for the same level of success in business that they achieved in sports.
The hardest part for the former athletes can be waiting for the same level of success in business that they achieved in sports. After years of competing at the highest tiers and perfecting their skill sets, it's especially challenging for these women, who hit the peak of their first profession so early, to start fresh and rebuild. "When you train at such an elite level for so long, you want your business to succeed just like in sport," say Jacques (class of 2016). "But everything is a process. You can't wake up and say, 'I'm going to run a marathon.' It is the same at work."
But the patience and persistence required to slowly but steadily improve is a large part of what made them successful as athletes. Wilkinson echoes Jacques, saying that she often reminds herself that she didn't fall in love with soccer after one practice session. And she didn't always make the team. But she did become an Olympian, with two bronze medals displayed on a bookshelf at home, slotted between Jonathan Franzen and Joseph Heller books, she says. WABN gives women who are no strangers to hard work, grit, and passion for their work a second opportunity to find that thing that pushes them. "I loved the game," says Wilkinson. "As soon as you leave your sport, you want to find the new passion and are so frightened you won't find something else that will get you to jump out of bed in the morning." Thanks to WABN, it's far easier for great female athletes to do just that.
Lead Photo: Andrew Neel/Unsplash
Trending on Outside Online