How Your Doctor Can Improve Your Performance
As patients jettison insurance plans for concierge care, some are looking to optimize their fitness level along with their health.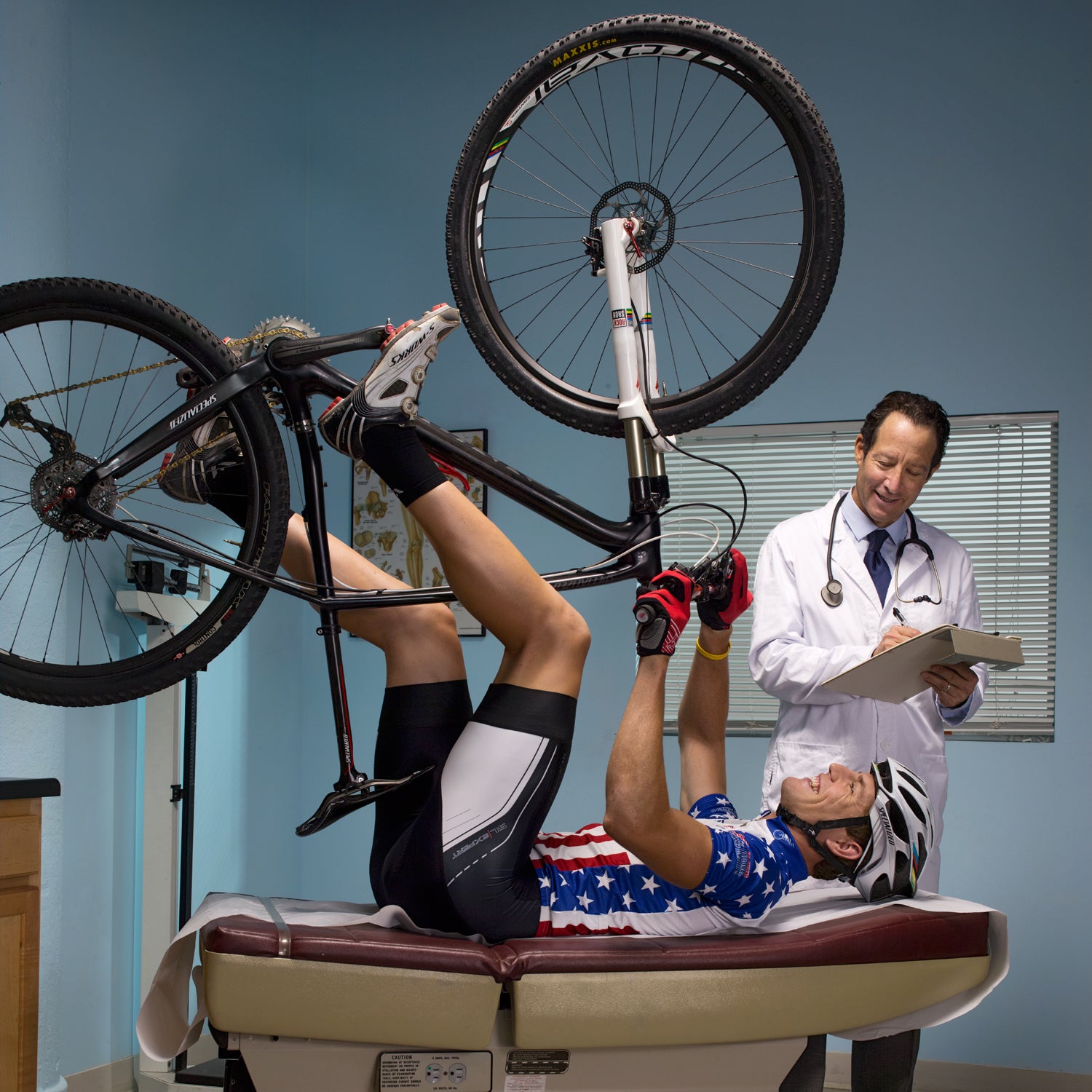 Gregg Segal
Heading out the door? Read this article on the new Outside+ app available now on iOS devices for members! Download the app.
By all accounts, Steve Moro was healthy. He had a nagging neck injury from a long-ago car accident, but the 49-year-old marketing consultant rode his bike at least five times a week near his Burlingame, California, home, and the last time he visited a doctor, he was told that everything was great. Still, he didn't feel great. He wasn't recovering from tough workouts like he once did.
In 2011, on a group ride, Moro met Dr. Richard Lee, a professor of medicine at Stanford University and cofounder of GeneSolve, a concierge medical practice. Lee listened to Moro and said he could help. Before his first appointment, Moro filled out an exhaustive online survey about his health, diet, exercise, and prescriptions. Then one of GeneSolve's nurse practitioners followed up with a nearly hour-long phone call to go over his responses. Finally, he had blood drawn and sent a saliva sample to a San Diego lab for DNA testing.
Only then did Moro speak with Lee, who examined the data and diagnosed low vitamin D, a gluten allergy, and testosterone levels at the shallow end of normal. Lee prescribed several supplements—none of which were testosterone, though Moro's testosterone did increase 400 points. Within a week, Moro felt bulletproof. "I started recovering faster," he says,"climbing better on the bike, sleeping better, and my neck pain went away."
In the landscape of American medicine, Moro's experience isn't exactly typical. The average doctor visit lasts 19 minutes, and our approach to medicine has long been criticized for treating patients' symptoms rather than the underlying causes. Concierge practices like GeneSolve are trying to flip that model. In the past few years, more than 100,000 patients have ditched their health insurance and moved to one of the 12,000-plus concierge practices now operating nationwide. By forgoing the traditional insurance model, concierge patients get more attention from their doctors. "Not a week goes by that they don't e-mail or text me," says David Dobrow, a VP of marketing in the San Francisco area who recently switched to GeneSolve and has since lost 22 pounds. "In one week, I get more attention than I did in an entire year with my other doctor."
Lee says the extra time with patients allows him to provide the same individual attention as a trainer working with an elite athlete. Whereas insurance companies might not see the benefit of finding out why someone is feeling 80 percent instead of 100, concierge practices are free to order a test even if it might help a patient only marginally. They're also more inclined to offer alternative therapies and preventative care.
"Doctors are trained to look for disease," says Roger Fielding, who studies nutrition and aging at Tufts University. "They don't have the time, the incentive, or the schooling to look for the benefits of things like exercise and nutrition."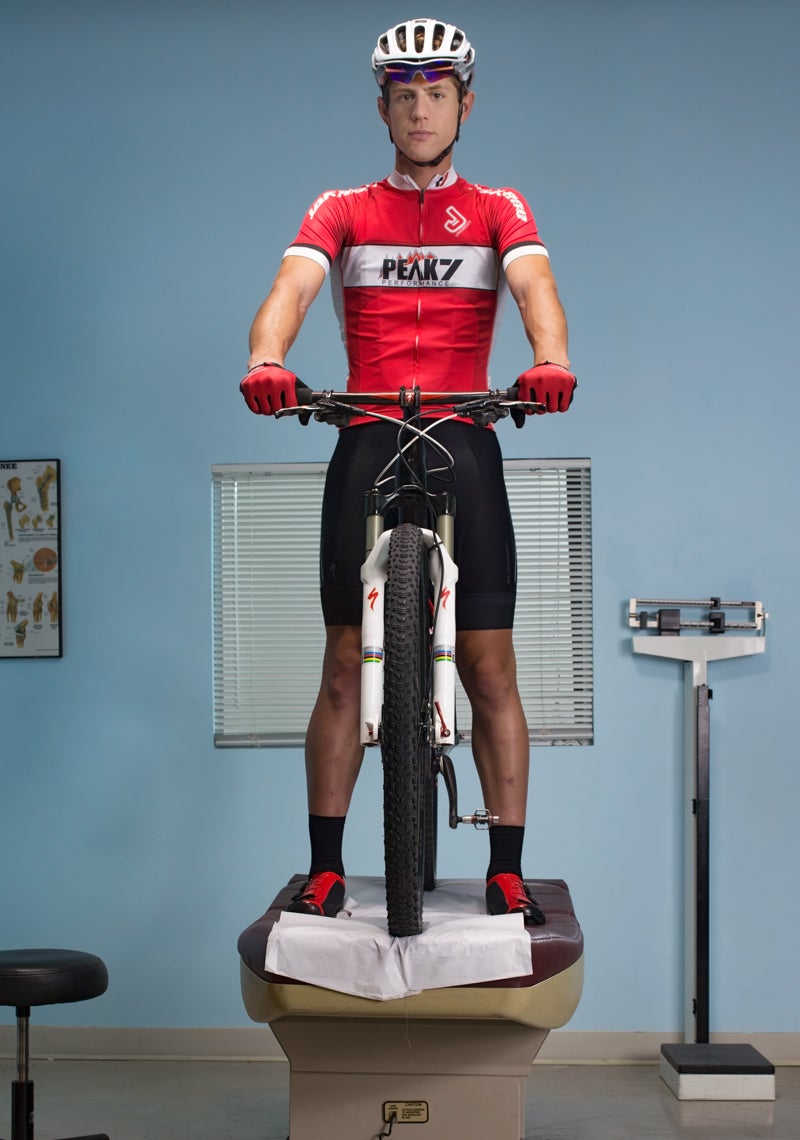 According to concierge advocates, another reason traditional care isn't as effective is that the range of what defines good health is too vast. Normal testosterone for a man, for example, is between 300 and 1,000 points. So even though Moro didn't feel his best, he was still in great shape as far as any time-crunched family physician was concerned.
That's why GeneSolve examines a patient's blood and DNA for 53 markers, many of which are not normally tested. They examine the data for signs of deficiencies or other symptom triggers, then diagnose even minor imbalances and prescribe a regimen for diet, exercise, and sleep. Lee sees this approach as a way to achieve optimal health rather than just the absence of disease.
Not all concierge practices are so robust. Some doctors fear that patients will flock to specialists offering narrowly focused services as a cheaper, do-it-yourself substitute for medical care. For example, InsideTracker, a performance-oriented nutrition company, runs blood tests and advises patients on supplements. Dr. John La Puma, who owns a concierge practice in Santa Barbara, California, is afraid that such services could encourage patients to experiment on themselves. "It's naive," says La Puma. "People need guidelines. Doctors are still the most reliable interpreters of data."
Adding to that, many in the medical field frown on elective therapies. "All treatments have potential negative effects," says Dr. Steven Woloshin, a researcher at Dartmouth's Institute for Health Policy and Clinical Practice. "If you're sick, the chance of getting the benefit may outweigh the risk. But if you're not sick, it's easy to get hurt."
The biggest factor clouding the future of concierge medicine may be the price tag. Treatment at a practice that looks after you like you're Lindsey Vonn is expensive, and some worry that this will lead to a two-tiered healthcare system. New-patient fees at GeneSolve are around $750, followed by monthly payments of up to $1,000; the Knope Clinic, in Tucson, Arizona, charges $6,000 per year. But according to the Concierge Medicine Research Collective, which studies membership-based practices, as more patients switch to this type of care, doctors will be able to negotiate cheaper tests and lower their fees. For certain patients, such as healthy individuals who need only catastrophic insurance coverage, the benefits of maximizing overall health might still outweigh the costs.
Fielding says concerns about pricing and overprescribing are valid but that the services are a necessary step toward revising our health care model and placing more emphasis on prevention. "American medicine is darn good at keeping us alive," he says, "but it's pretty mediocre at making us fit."
The Price Spectrum
How much you'll pay for bespoke care at these athlete-friendly services: