Why Mindfulness May Be the Secret to Better Sex
In her new book, 'Laid and Confused,' Maria Yagoda explores why we're having such bad sex—and tactics that may help change that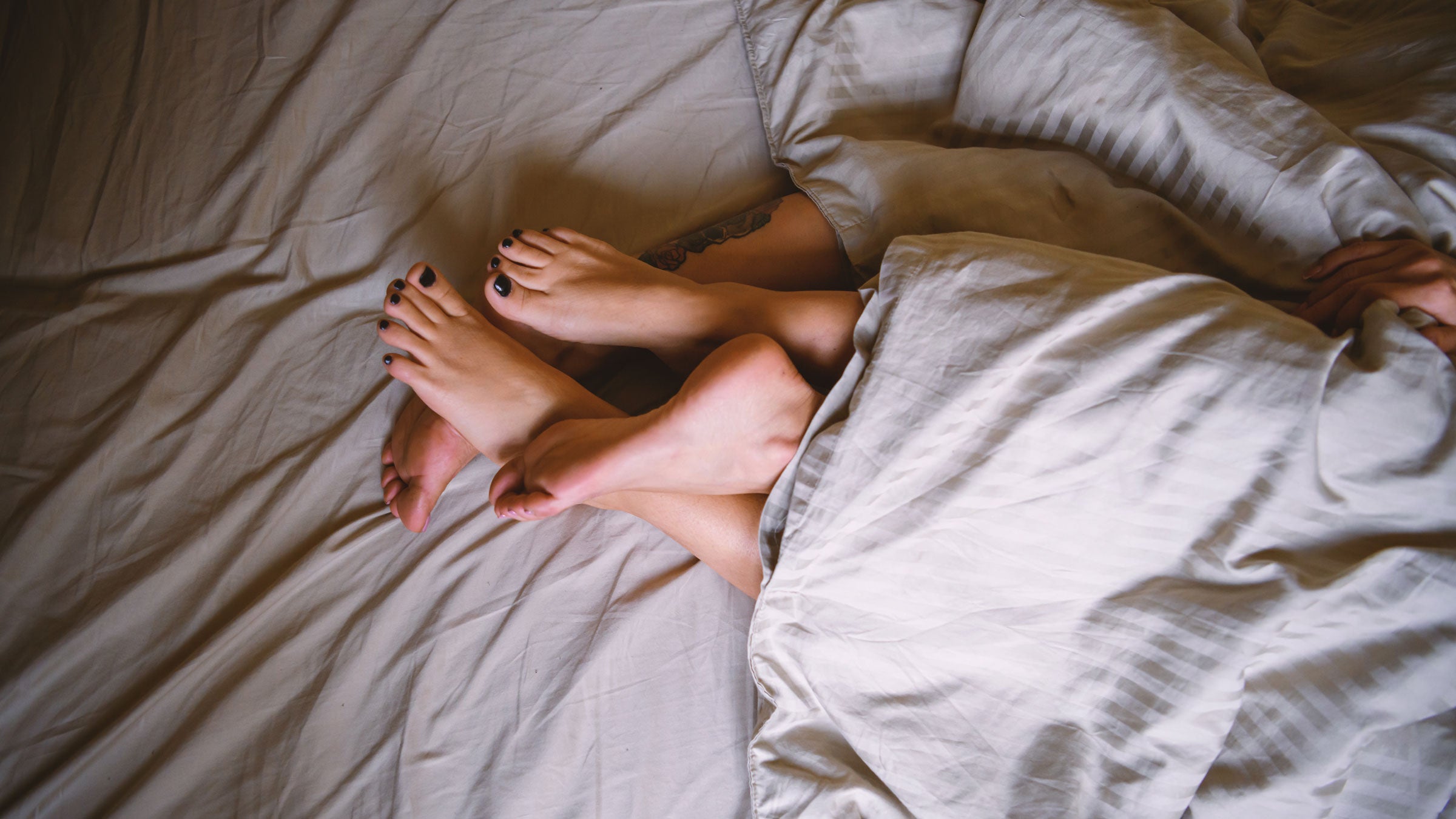 RealPeopleGroup/Getty
Heading out the door? Read this article on the new Outside+ app available now on iOS devices for members! Download the app.
The sexual wellness industry is booming. You can purchase an almost $100 vibrator from Gwenyth Paltrow's Goop or be paid $1,000 a year to test out sex toys. A recent report on the sexual wellness market valued it at 6.47 billion dollars in 2022. It's expected to grow to 10.05 billion dollars in 2028. With so many consumers interested in the topic, it would seem that everyone is having mind-blowing sex. But, as Maria Yagoda explores in her new book, Laid and Confused, that's just not the case.
"I would love to see more openness and frank discussions around the fact that it's OK for sex not to be amazing sometimes," Yagoda says. "We don't have to put so much pressure on our sex lives to validate who we are as people and our identities."
But that also doesn't mean we shouldn't work toward creating better—and more enjoyable—sex lives. For her book, Yagoda set out on this journey herself, chronicling her tries at different techniques and trends to improve her sex life. That included mindfulness.
Mindfulness and Your Sex Life (Because, Yes, They Coexist)
It starts with your individual relationship to your body. Mindful masturbation encourages you to adopt a more conscious attitude around what's happening, Yagoda says. Experts recommend tapping into your senses—hearing, touch, sight, and smell—during this process, which can be helpful for those who struggle to have pleasurable sex. That's not to say it's easy.
Yagoda says she struggled to integrate mindful masturbation into her sex life. After years of being trained not to feel things in her body and to ignore cues and sensations, she says it was difficult to make the switch to actually tap into her body during masturbation. Those long-established trends can't be undone with just a few experiences.
However, when she started seeing a sex coach, she learned a lot from the sessions that involved mindfulness, particularly when it came to the breathing exercises. Yagoda says her coach encouraged her to feel the full breath cycle, following it all the way through her body. "I had done yoga for years and years," she says. "But I had never felt the wind or the air past my throat. Now it's something I'm aware of a lot." This may seem incongruent to her attempts at bettering her sex life—but it's not.
Deepening your awareness to the internal and external sensations that run through your body can help you connect with similar feelings during sex. It's a constant practice, Yagoda says. This type of tuning-in—to the softness of your sheets, the birds chirping outside your window, or the beach-scented candle—aren't things we're accustomed to. But once you start to feel these sensations throughout your entire body, it can help you experience more pleasure (i.e. sexual arousal and orgasm) during solo or partner sex.
Sex Is Self-Care
Your self-care routine may look like bubble baths, long walks, and reading sessions. Think of sex and self-pleasure in the same way. But reframing those activities as such can be tricky, especially for men.
Many of the men Yagoda interviewed for her book couldn't relate to the concept of masturbation as a mindful self-care practice. "I didn't speak to anyone who was like 'Oh, it's really important to me to draw out masturbation by lighting candles and romancing myself,'" she says. "I feel like that idea is really uncommon."
However, seeing masturbation as another exercise of self-care, much like exercising, journaling, or meditating, can help eliminate the burden of orgasm. It focuses on the experience, rather than the end result, Yagoda says. "Sometimes we get so anxious and in our heads about orgasm that I found it useful to sort of take that off the table," she says.
Like most things in your sex life, you have to tailor it to work for you. If you have PTSD or trauma and feel discomfort during a traditional meditation, you may also feel some uneasiness when closing your eyes during sex or masturbation. If this is the case, leave them open and instead focus on sounds or touch.
This is the ethos Yagoda encourages throughout her book: It has to work for you. And like all aspects of health and wellness, your sex life is about trial and error.
"I hope my book can be a jumping-off point for people to say, 'Actually, it doesn't have to be this way,'" she says. "It doesn't mean I'm a failure if I'm having bad sex. There are actually all of these little tools that exist that could be really helpful."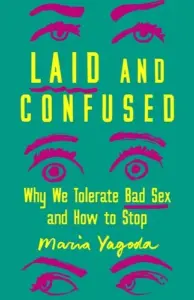 Lead Photo: RealPeopleGroup/Getty