Our Favorite Gear For a Better Night's Sleep
Get these six items to improve your sleep and wake up ready for anything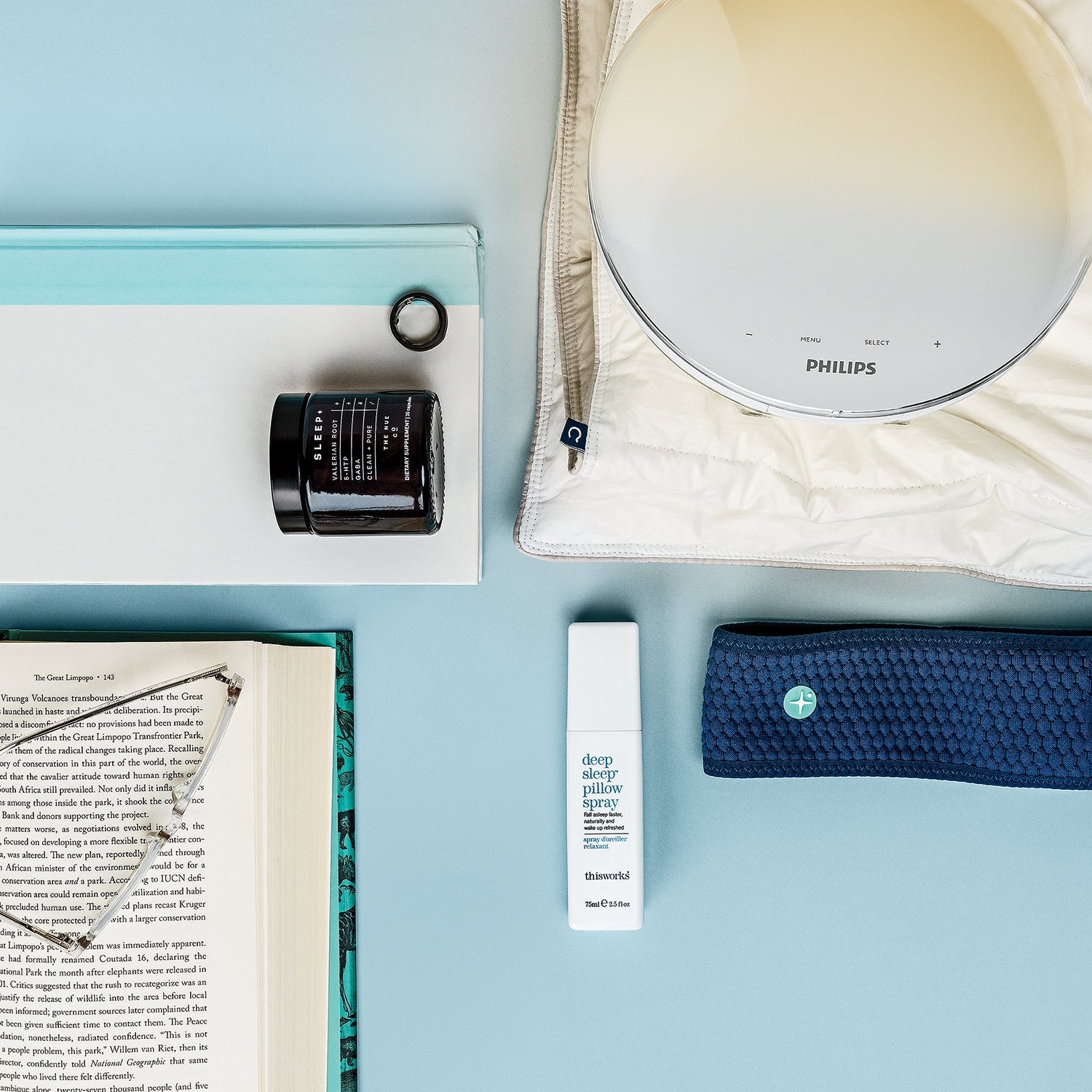 Heading out the door? Read this article on the new Outside+ app available now on iOS devices for members! Download the app.
For ­millennia, professional athletes and regular folks alike have sought to maximize the benefit of a seemingly basic function: sleep. Getting quality z's—or not—can ­affect risk of obesity, heart disease, and diabetes. No wonder that the sleep-aid industry is projected to reach $112.7 billion by 2025.
We tested dozens of products ­promising a better night's rest. Here's what made it onto our bedside table.
Oura Tracker ($299 and up)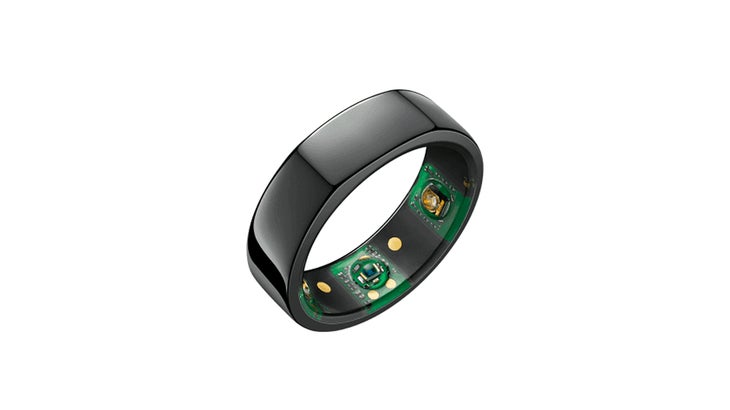 The Oura ring uses a variety of sensors to measure resting heart rate, the amount and efficiency of sleep you're getting, and how long it takes you to drift off every night. These metrics are bundled together into sleep and recovery scores in the corresponding app, which also displays time spent in various sleep stages, such as deep sleep and REM. It's a lot to process, but Oura breaks it down with graphs and Efficiency and Restfulness grades. The app also delivers general sleeping tips (example: "avoid spicy, heavy meals and alcohol close to bedtime"), which testers appreciated.
---
Philips SmartSleep Wake-Up Light HF3520/60 Alarm Clock ($100)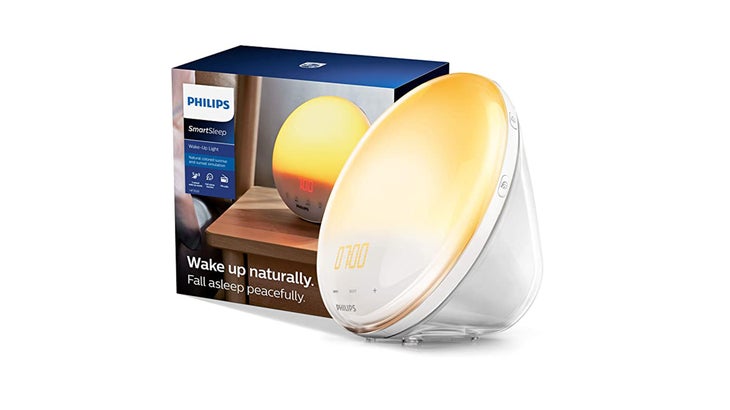 Rather than jar you out of bed with bells or chimes, this combination alarm clock and bedside lamp gradually brightens starting 30 minutes before you want to wake up. The process culminates with a bright yellow glow and the sound of birds, ocean waves, or the radio.
---
The Nue Co. Sleep+ Supplement ($45 for 30)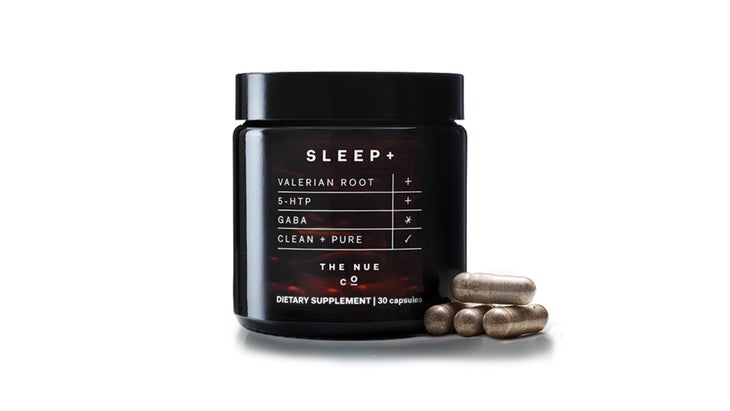 This natural sleep aid contains 100 micrograms of 5-HTP, which may increase serotonin levels in the brain, and 200 milligrams of GABA, which the company claims helps you stay asleep. While the science is still out on these ingredients, we found that one capsule 30 minutes before bedtime helped us relax and enjoy a restful night's sleep. And unlike other sleep supplements, it doesn't contain magnesium, which can cause stomach irritation in high doses.
---
Casper Humidity Fighting Duvet ($350 and up)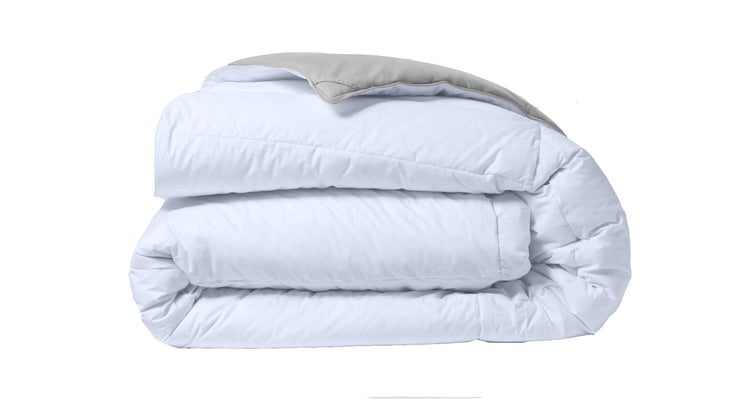 This comforter put an end to our bedtime thermostat wars, thanks to a layer of merino wool that wicked moisture and kept hot sleepers from ­overheating, along with ethically sourced down fill to provide plenty of warmth. Weighing in at 5.5 pounds, it was the lightest bed covering we tested.
---
HoomBand Headband ($80)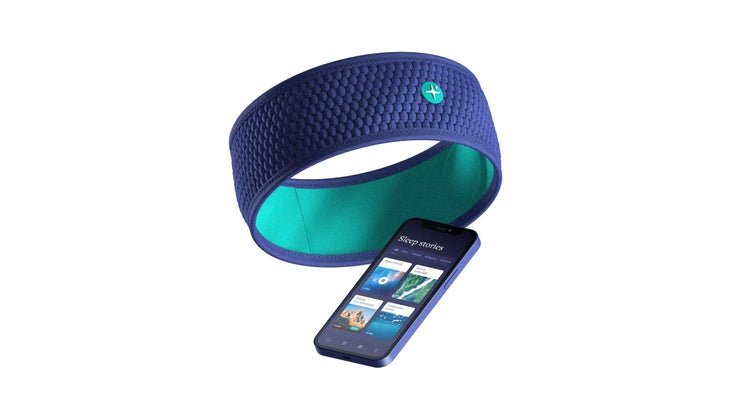 Some noise blockers sit inside the ear, which led to earaches in the middle of the night for a few of our testers. The HoomBand avoids that problem by placing small, thin speakers in a comfortable and breathable headband that streams guided meditation, bedtime stories, and ambient tones from the HoomBand app. While there are plenty of sounds to choose from, our favorites included the gentle patter of rainfall, which masked a bed partner's snores.
---
ThisWorks Deep Sleep Pillow Spray ($29)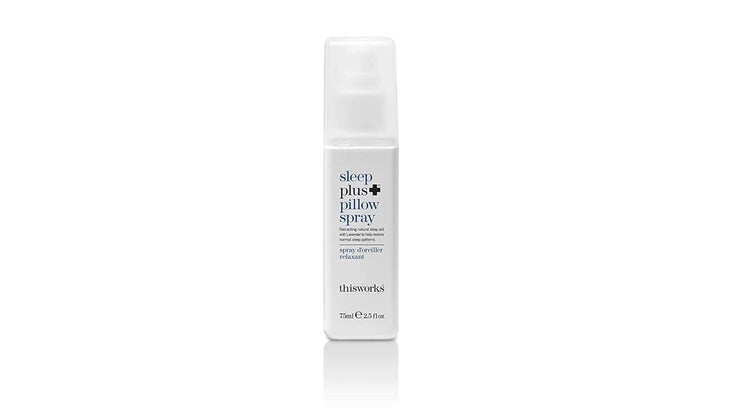 Before bed, simply spritz this solution on your pillow and breathe in the soothing natural scents of lavender, chamomile, and vetiver. The company says it helps you fall asleep faster, but we mostly liked it for its aromatherapeutic benefits. The pleasant fragrance helped us relax after a stressful day.