Feeling Stressed? These Wearables Could Help You Relax.
Garmin and Apple are among a recent wave of companies who've entered the stress tracking market. Do the products live up to their claims?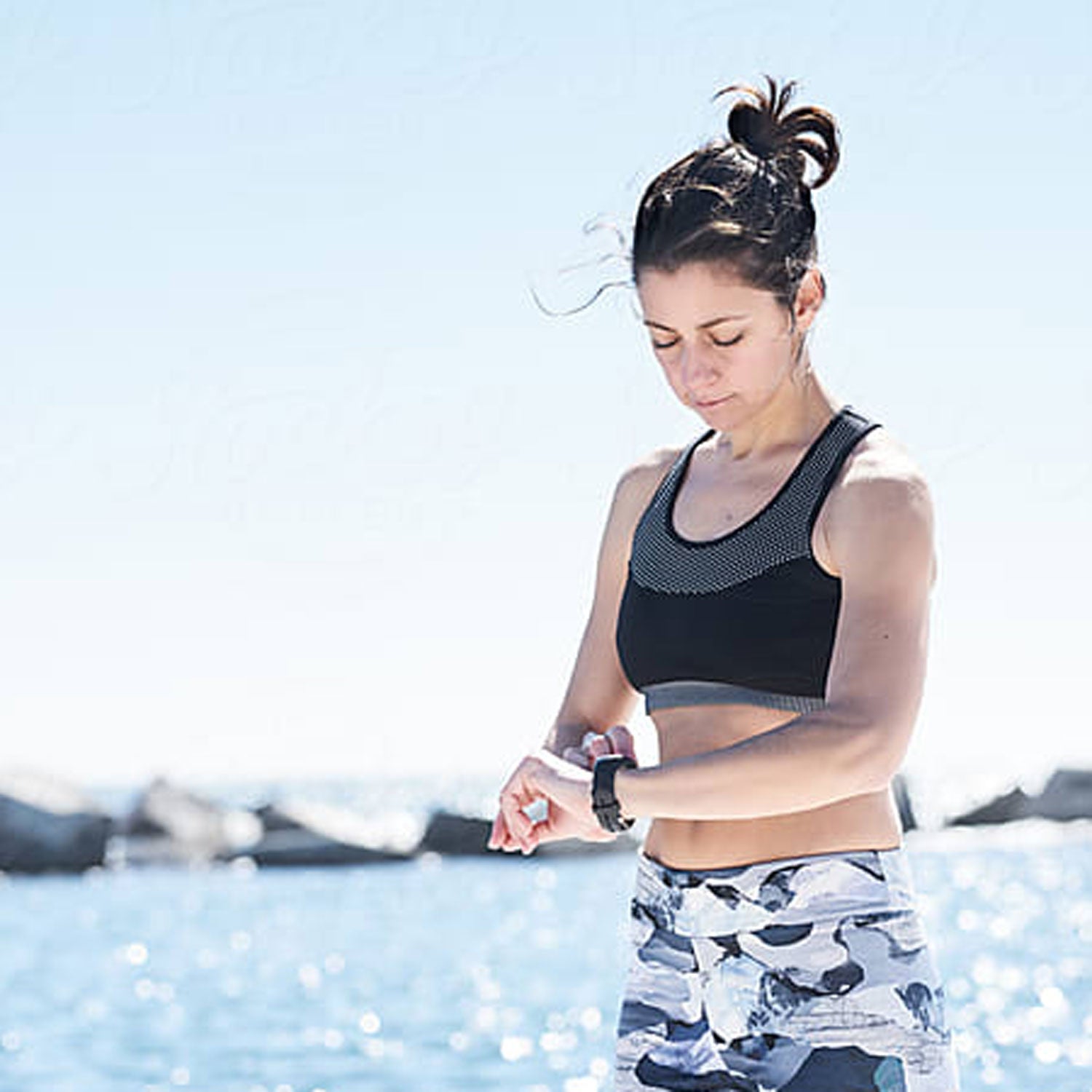 Guille Faingold/Stocksy
Heading out the door? Read this article on the new Outside+ app available now on iOS devices for members! Download the app.
For the past year, Jonathan Levitt has kept tabs on his daily stress with the help of a Garmin Forerunner 935 smartwatch. Based on what he's learned from tracking his data, Levitt now deliberately programs downtime into his day. "I use it to understand when I should add more restful moments and to nail my rest days," he says. (Levitt, an amateur runner, also operates the lighthearted Twitter and Instagram accounts @restdaybrags with athletes Amelia Boone and Caroline Burckle.) When he's feeling run-down, instead of rushing straight to the gym from work, he'll lounge on his couch for 20 minutes first. As a result, he feels stronger and more resilient, even as he's increased his training volume and intensity. He also claims he's sleeping better.
Garmin is among a recent wave of companies who've entered the stress-wearables market. The new devices move beyond activity tracking to monitor the body's stress response—using markers such as breathing rate, skin temperature, and heart-rate variability—and alert users when tension rises above normal. A buzz or beep acts as a subtle nudge: How about a break or a deep breath? The aim is to rein in your fight-or-flight instinct. In theory this should short-­circuit acute stress and stave off chronic stress, which is linked to a host of health conditions that include heart disease and diabetes.
"It's an exciting time for this area of biofeedback—there's so much potential for the technology," says John Torous, codirector of the digital-psychiatry program at Beth Israel Deaconess Medical Center in Boston. "People will always be stressed, and they want solutions that are affordable and easy to access."
Interest in tools for mental well-being is booming alongside rising stress rates. According to the American Institute of Stress, nearly 50 percent of people say they need help learning how to manage tension. Venture capitalists have invested more than $200 million in mental-health apps to date, according to Crunchbase. Serene-sounding startups like Feel, Spire, and WellBe have emerged, while established brands like Apple and Fitbit have introduced stress-tracking features into their wearables. Most gadgets cost between $100 and $250.
The science behind the new products is rooted in mindfulness-based approaches to stress reduction and respiratory regulation. Spire's Stone, for example, which clips onto a waistband or bra, classifies breathing patterns as focused, tense, calm, or neutral, depending on rate and variability. If your breathing is fast but erratic ("tense"), the Stone vibrates, signaling that it's time to relax. Jiten Chhabra, a health-technology researcher at Georgia Tech, says there's a connection between the area of the brain responsible for respiration and the vagus nerve, the primary player in the parasympathetic nervous system. And unlike heart rate, you can consciously control your breath, even when focused on work. "That means people can use feedback in a way that doesn't force them to stop what they're doing or go to a quiet room," says Neema Moraveji, cofounder and chief scientist at Spire.
A buzz or beep acts as a subtle nudge: How about a break or a deep breath? The aim is to rein in your fight-or-flight instinct and short-circuit acute stress.
Some preliminary research backs this up. A 2016 study in the journal BMC Complementary and Alternative Medicine found that breath regulation reduced levels of certain pro-inflammatory biomarkers. Other studies have shown that deep breathing decreases exercise-induced physiological stress. And initial findings from 2017 Spire and Stanford University research found that people wearing the Stone reported less perceived stress, fewer acute stress symptoms, and 27 percent fewer anxious days compared with a control group.
But in some ways, the hype has gotten ahead of science. For example, while there's proof that heart-rate variability is a good indicator of the body's recovery state, it's too early to know whether rest or training should be prescribed based on that information. Health trackers haven't been evaluated through rigorous randomized trials specifically focused on stress reduction, although some clinical trials and larger-scale studies are under way. The research that does exist is primarily industry or company funded, which may have skewed the findings.
Another issue: there's no easy way to accurately determine when the body's stress response is optimal for the task at hand, says Esther Sternberg, research director at the University of Arizona Center for Integrative Medicine. For example, a tracker may flag any spike in heart rate or breathing, but that information is presented in a vacuum. An athlete getting psyched up for a race may display physiological stress, but in that case it's essential for peak performance. Sternberg and her colleagues are working to identify the molecular patterns in sweat specific to various stress scenarios. "We hope that with this research, we have more precise measures to know when it's necessary to kick in the relaxation response," she says.
For now researchers caution against using stress-tracking devices to self-diagnose or self-treat mental or physical health issues."If you're generally healthy and use it to promote well-being, go for it," says Chhabra. "But if you utilize these devices as a first step before seeing a professional, you should go see the doctor or therapist instead, because the technology isn't there yet."
---
Don't Overshare
Data from fitness trackers isn't subject to federal health-care-privacy laws like HIPAA. "It's like posting your personal details to Facebook or Twitter," says John Torous of Beth Israel Deaconess Medical Center. Consider these questions to understand the trade-offs you're making to manage your health.
What information is tracked? Stress apps probably don't need access to your microphone, contacts, or location to guide you through deep-breathing exercises. But you may have granted these permissions just by signing up. Before you dive in, turn off unnecessary sharing in your phone's settings.
Who can see it? Read the terms of service to understand how your information is used. Can you edit or delete your own stats? Does the policy explicitly state that your data won't be shared or sold? If not, you may want to steer clear.
Can you access your data? Even information you want to share may be siloed due to privacy concerns, business interests, or technical barriers. Verify that an app allows you to download a copy of your information, and check that the info is compatible with other programs you use.