Sunscreen Won't Save You
No, don't stop using it. But you need to go beyond SPF and add more protection to your arsenal.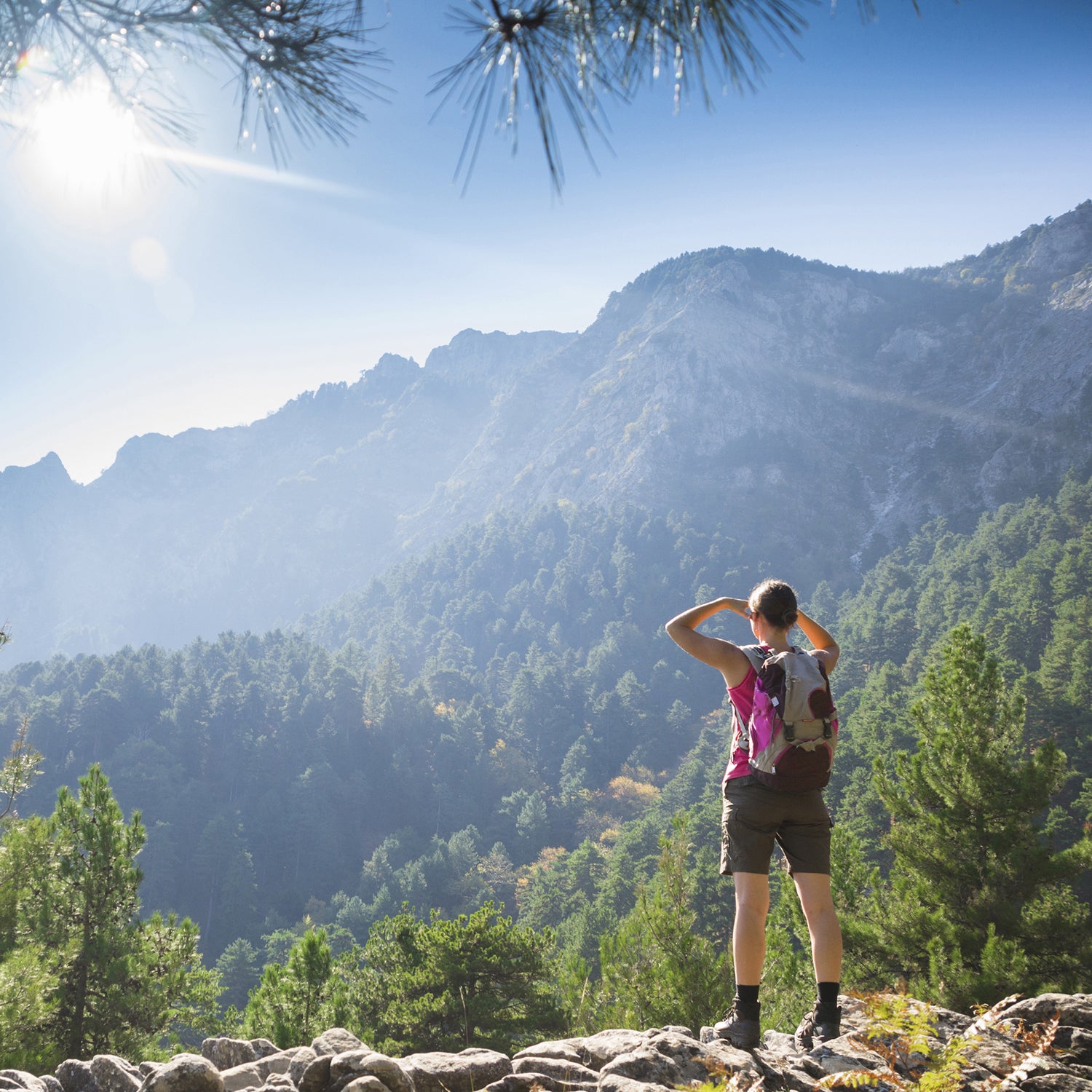 PetarPaunchev/Thinkstock(Photo)
Heading out the door? Read this article on the new Outside+ app available now on iOS devices for members! Download the app.
In an 83-page call to action released last week, the Surgeon General declared war on skin cancer. Rates are on the rise faster than those of any other cancer, he says, though he doesn't know exactly why. One thing is for certain: to avoid becoming one of his scary stats, you can't rely on sunscreen. (Sorry, Esquire.)
Stanford University dermatologists found that people who relied solely on sunscreens for protection burned more than people who didn't wear much sunscreen, but sought out shade, and wore a hat and long sleeves to guard against skin damage. As the Environmental Working Group, a non-profit environmental research organization based in Washington D.C., explains, scientists have conflicting opinions on whether or not sunscreen can help prevent melanoma.
Part of the problem is that sunscreens, especially in the U.S., do not protect equally against UVA and UVB rays. UVB rays cause sunburns, but UVA rays, which penetrate deeper into the skin can be equally damaging without leaving an obvious mark.
Currently in the U.S., many sunscreens may claim broad-spectrum protection without truly guarding users against both UVA and UVB rays. "The widespread marketing of sunscreens with SPF values of 50 to 100 means that consumers are increasingly (and unknowingly) selecting products with less proportional UVA protection," EWG writes. "Newer, modern UVA-filtering ingredients developed for European sunscreens could remedy this problem."
A bill that recently passed the House of Representatives aims to "streamline the process for reviewing and approving ingredients in sunscreen products," Time reports, ultimately getting that good Euro stuff onto American bodies.
Luckily, more and more stylish, functional clothes are specifically being made to fight the sun. Mott 50, for example, offers an entire line of UPF rated clothes. (UPF being the SPF for textiles.) Other established outdoor brands, like Columbia, are offering sun-protective items as well. Our suggestion: stock up. Scientists urge people clothing to wear clothes with a UPF rating of 50+ for the best protection. That favorite white tee of yours? It slides in at about a five. 
Each year, nearly five million people are treated for some type of skin cancer, while 9,000 people succumb to melanoma. That's a small number compared to the 160,000 people who die of lung cancer annually, but Dr. Boris D. Lushniak (the Surgeon General) is focused on the skin, and not just because he's a dermatologist.
Melanoma, he told the Washington Post, is "one of the most common types of cancer amongst U.S. teens and young adults." The average age of lung cancer diagnosis is about 70. Lushniak points out that in "years of potential life lost," skin cancer is much more devastating. It's also financial concern, costing Americans an estimated $8.1 billion a year.
Tanning beds are often blamed for the rise in melanoma cases. As the Surgeon General's report says, the most common types of skin cancer are strongly associated with exposure to UV radiation, which is what tanning beds use to bronze the skin. Those glowing coffins are certainly an issue, causing 6,000 cases of melanoma annually, and drawing nearly a third of white women between the ages of 16 and 25 into their light. But the problem is multifactorial.
In addition to tanning beds, dermatologist Dr. Francesca Fusco writes for skincancer.org, other issues contributing to the leap in skin cancer diagnoses include:
longer lifespans (the sun damage that leads to skin cancers generally accumulates over time); the thinning ozone layer, which allows greater amounts of harmful ultraviolet radiation (UVR) to penetrate the earth's atmosphere; the increased popularity of outdoor activities; clothing styles that leave more skin exposed
…as well as improved diagnostic techniques that "allow doctors to detect more skin cancers at an early stage." There's also social attitude. "Until the 1920s," Fusco writes, "a tan was not considered a desirable attribute."
Among all of those things, perhaps the thinning ozone layer plays the biggest role. "There has been a major effort by the medical community to define the relationship between decreases in ozone and the subsequent increases in skin cancer," Harvard climate change researcher, James G. Anderson, said in a press release. "The answer is quite clear—if you multiply the fractional decrease in ozone protection by about three, you get the increase in skin cancer incidence."
Lead Photo: PetarPaunchev/Thinkstock