Best Jobs 2011
Apply Liberally: At Outside's 50 Best Places to Work, you can't go wrong
Heading out the door? Read this article on the new Outside+ app available now on iOS devices for members! Download the app.
Take This Job and Love It
On first consideration it doesn't make sense: in the worst job market since the Great Depression, a company starts doing everything it can to make its employees happy. ­Instead of cutting back on basic benefits—"Unfortunately, we've had to make some tough decisions…"—it offers extraordinary perks. An all-company trip to the Olympic Games. Paid days to volunteer for a beach cleanup. Bonus checks for exercise.
What might sound like wasted dollars turns out to be the calculated strategy of a growing cadre of forward-thinking shops: spur employees to be engaged in their communities and live active lives and they'll be more productive, creative, and committed. In four years of putting together Outside's Best Places to Work, we've heard this refrain repeatedly. And yet here we are, stunned all over again by just how hard the winners are striving to provide the kind of work-life balance we imagined possible only in the best of economic times.
So if your job—or job hunt—has you beaten down, know that there are incredible ­oppor­­tunities out there. In fact, when deciding which of the 50 companies on this year's list to send your résumé to (many are hiring), the challenge comes down to identifying the ones that could fulfill your wildest career dreams. Let us offer some guidance.
 
You Have A Problem With Authority
Best jobs for team players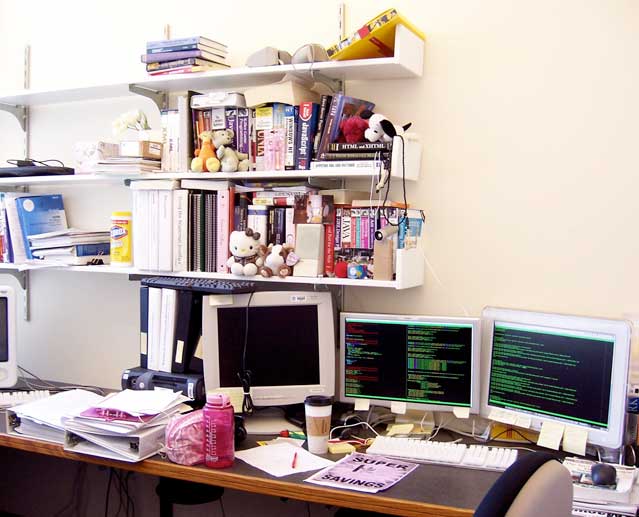 In the era of The Office, it's become commonplace for companies to claim a "flat corporate structure" or an "open-door policy" that allows mailroom clerks to drop in on the CEO. Heck, even Wal-Mart calls its employees "team members."
So who's really advancing the anticubicle movement? Some of the country's top boutique advertising and marketing firms. Fuse (#26 on our list), which manages ­accounts for New ­Balance, Gatorade, and Mountain Dew, moved into a renovated wool mill in Burlington, Vermont, two years ago. Inside the 10,000-square-foot space, dogs roam freely, brick walls are decorated with edgy art pieces, and the rec area features a 20-foot ceiling—to accommodate the halfpipe. Rapper Biz Markie played the ten-year anniversary party. Butler, Shine, Stern and Partners (#19) funds kayak rentals at the beach out its front door on an alcove of San Francisco Bay and hosts a summer concert series. Minneapolis-based Carmichael Lynch (#39) and Colle + McVoy (#10) open their doors to pets, bikes, and massage therapists (both subsidize weekly treatments), throw rowdy parties on their roof decks (costumes, Slip 'n Slides, talent shows), and offer loaner bikes for local errands. The open layout at Colle + McVoy "is a metaphor for our culture," says CEO Christine Fruechte. "There are no limits or barriers to the ­active mind and active body."
Still, the ad folks haven't cornered the market on offbeat fun. Employees at insole-maker Superfeet (#6) blow off steam with tricycle races, hula-hoop contests, super-soaker fights, and similar eruptions of absurdity. "We encourage horseplay, practical jokes, and other occasional wastes of company time," says one executive assistant.
Your Other Car is a Suitcase
Best jobs for travel lovers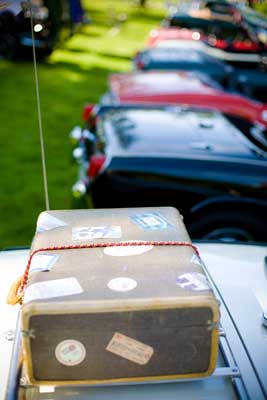 Each year, every single office employee at Natural Habitat Adventures (#1 for the second year in a row) is granted a two-week site inspection to one of the travel outfitter's several dozen global destinations. "There is no better way to improve what we do than to send our staff to the remote reaches of our planet to experience what we sell every day," explains general manager Rick Guthke.
Makes sense, which is why Geographic Expeditions (#21) and Intrepid Travel (#35) also send their workers packing (and trekking, and sailing, and…).
At Groundspeak (#7), which runs websites and develops mobile apps used in the navigational sport of geocaching, new hires are given a GPS and other starter-kit tools. After one year, the company sends you on a geocaching adventure.
Employees at environmental-education group NatureBridge (#30) spend their days outside with students in remarkable settings—Yosemite, Olympic National Park, the California coast—and take advantage of a generous sabbatical program to get even farther afield. (One site director recently spent three months camping in New Zealand.) The company also offers grants for educational expeditions. In 2008, one field instructor used hers for an eight-month around-the-world study of adventurous women, from a Nepali Sherpa to a Chilean kayaking guide.
You Work Hard and Play Harder
Best jobs that offer pay to play
"Come here if you want to have a life," says Angie Adams, an environmental planner at Environmental Management and Planning Solutions (#2), a consulting firm where staffers take advantage of flexible hours to ski in the morning or go horseback riding in the after­noon. Most of the businesses on our list ­offer something akin to summer or "powder" hours, but if you're someone who, say, ­fanatically checks the surf report, you might be happiest in an office where playtime is ingrained. Take Smith Optics (#32), where staffers get a 2.5-hour lunch once a week to ski or bike, receive a $1,000 annual credit for equipment purchases, and have access to a gear room outfitted with tools and workbenches. Action-sports watch brand Nixon (#46) maintains a stash of surfboards and skateboards for employees and hosts company dawn-patrol sessions several times a summer. At River Design Group (#22), an engineering firm that specializes in dam removal and river restoration, there are steelhead days for midweek casting during times when rivers are choked with fish but not other anglers. Then there's Santa Cruz Bicycles (#27), where a ride-hard ethos plus world-class mountain-bike trails right out the back door equals serious pressure to saddle up. "Our ­engineers are mighty good at 3-D product design, but they are riders first and foremost," they boasted in their Best Places to Work application. "Our builders can rail dirt better than most. Our painter can catch more air than you can."
You Just Want to Save the World
Best jobs to help make a difference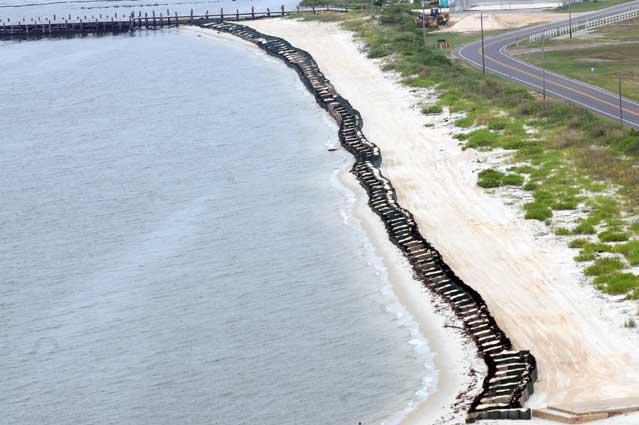 In 2010, after the BP oil spill, there was no shortage of moral support for the Gulf Coast. But few people could take time off to help out—unless they worked at Patagonia (#38), which sent seven volunteer teams of ten people each to work with nonprofits assessing the spill's impact. The outdoor-apparel maker covered team members' travel and living expenses for a week (and paid their regular salaries on top of that).
Patagonia was a pioneer in corporate responsibility, but these days numerous companies are seeing the benefits—good PR, energized staff—of empowering employees to tackle worthy causes. "You can't have a community unless you have people who are willing and able to get involved," says CamelBak (#44) CEO Sally McCoy, who grants staff two paid volunteer days each year. Osprey Packs (#29) has a similar policy and donates proceeds from an annual gear sale to Colorado nonprofits. Communications firm Sterling-Rice Group (#3) offers creative services to local fundraising campaigns and has donated some $1 million in cash since the company was founded.
Long celebrated for its health and fitness benefits, Clif Bar (#5) also has serious philanthropy cred. Not only did the company donate $5.9 million to various nonprofits last year, it also created two programs to inspire change beyond its walls. The first, In Good Company, sent 26 people from 11 companies into West Oakland for seven days last year to install solar panels, build raised gardens and chicken coops, and plant a bamboo forest. And Clif's 2 Mile Challenge puts teams of ­cyclists in competition to log the most short bike trips from May to October; anyone can join online, and the winning team's charity gets a check for $35,000.
You Worry More About Your VO2 Max Than Your 401(K)
Best jobs for the health-conscious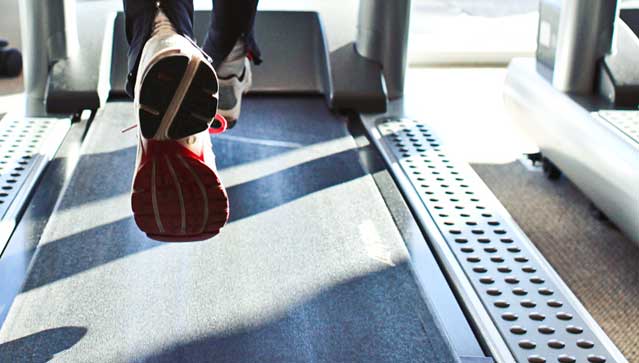 Given that healthy employees are good for business (fewer sick days, lower insurance costs), it's no surprise that the companies on our list provide robust health and wellness programs. Many offer free massages and on-site fitness facilities (including classes and trainers) or subsidize gym memberships and race fees. But at some of these places, staying fit sounds like part of the job description. Running outfitter Brooks Sports (#40) is located on Seattle's multiuse Burke-Gilman Trail; during warmer months, departments organize Friday runs that start at 3:30 p.m. and end with theme parties. At Boa Technology (#4), which designs and builds lacing systems used in snowboard bindings and other footwear, company president Mark Soderberg, a two-time national mountain-biking champ, leads a group called MOAB—Motivated Associates of Boa—which meets weekly to inspire members to reach their health and fitness goals. At training-equipment maker TRX (#12), lunch-hour group workouts in the company's fitness center—with sweeping views of the San Francisco Bay—are common. According to senior director of marketing Alison Ross,"It's normal to sit at your desk dripping with sweat."
Some companies on our list go to great lengths to accommodate workers-in-training—an employee at Livestrong (#41) adjusted his hours so he could get in some pre-marathon runs before dark—and even nudge them along. Natural-foods brand Kashi (#11) offers ­employees health-insurance discounts for competing in sports leagues and a $400 stipend to spend on "natural healthy-lifestyle" products like a surfboard or cooking classes. If that sounds impressive, get this: Chesapeake Energy Corporation (#23) doles out $300 a year for regularly exercising, another $300 for participating in wellness activities (e.g., healthy eating and sports participation), and up to $500 for maintaining a healthy body weight. Last year it paid out more than $4.3 million as part of its ­Living Well incentive.
You Need Frequent Pats on the Back
Best jobs with the sweetest bonuses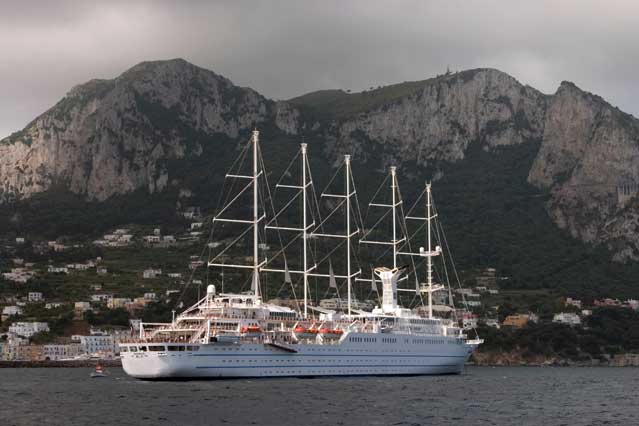 Bonuses are one way a company can show appreciation. Another: a trip to Alaska. Employees at Eddie Bauer (#48) nominate colleagues for a host of annual awards, and some 80 finalists are flown to Seattle for a Northwest adventure and Oscars-like awards ceremony. Thirty winners receive a space on a five-day trip (with a guest). The 2010 destination? Alaska's Kenai Peninsula.
Footwear brand Keen (#34) is big on surprise gifts: the sudden closing of the office on a rainy summer day or a serenade from the CEO (um, thanks?). Last year it offered staff a chance to attend the Vancouver Winter Olympics, covering transportation from its offices in Portland, Oregon, and food and lodging.
Others skew more conventional. Public relations firm Max Borges Agency (#25) takes annual all-company cruises, while software developer and webmarketing firm Realeflow (#47) treats its staff to getaways to Mexico and the Bahamas. Put in five years at New Belgium Brewing (#13) and you're invited to (you guessed it) Belgium—to, as the company puts it, "engage in the liquid culture" that inspired the brand.