Why Do Cold Temperatures Make Me Pee?
I feel like whenever it's cold outside, I have to pee more. Same thing goes for swimming in cold water. What's going on?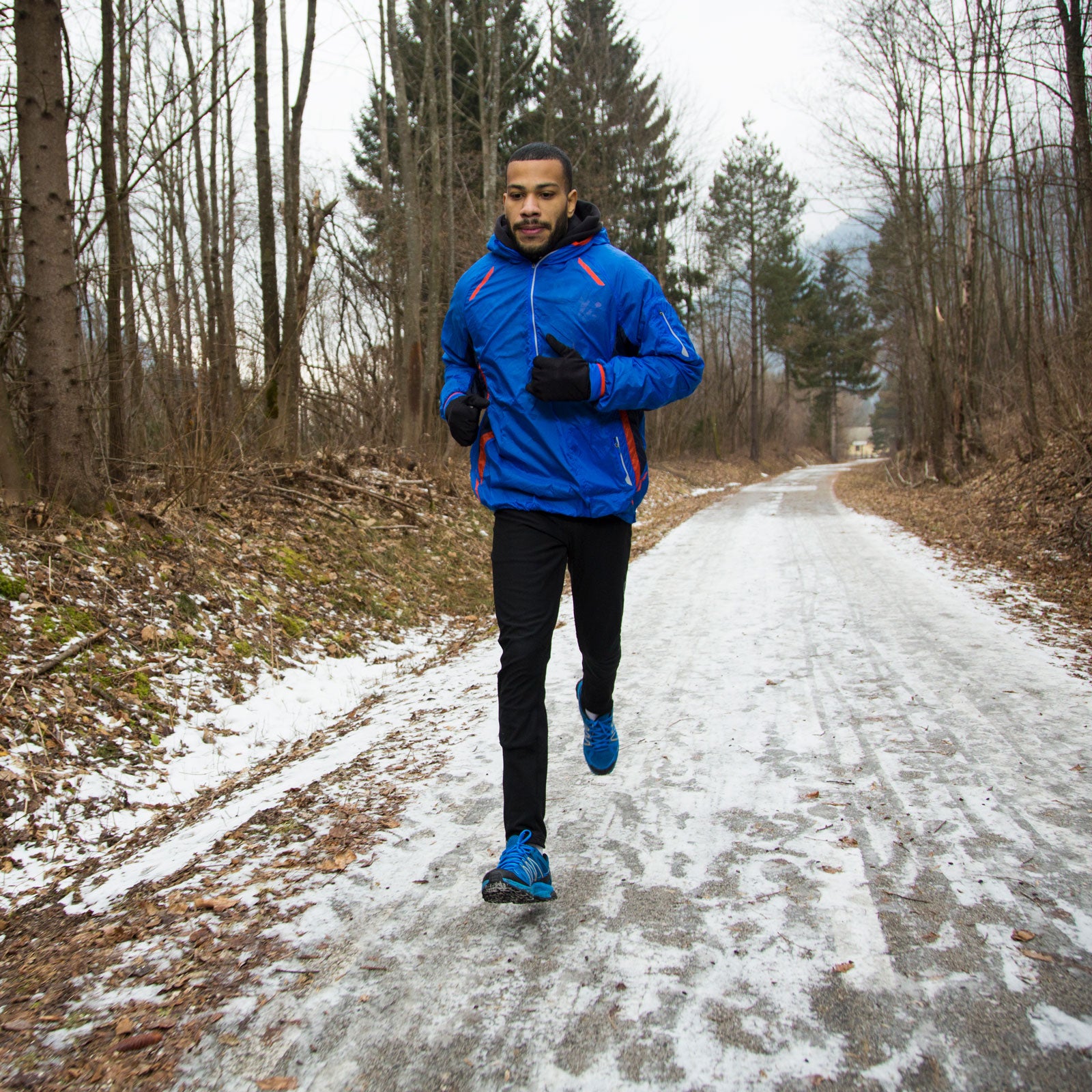 Heading out the door? Read this article on the new Outside+ app available now on iOS devices for members! Download the app.
What you're experiencing is called cold diuresis, a phenomenon that occurs for reasons that are not entirely clear. One theory that remains popular—though it has been contested—explains how it works like this: When your temperature starts to drop, your body will attempt to reduce heat loss by constricting blood vessels and reducing blood flow to the surface of the skin. When that happens, your blood pressure will rise, because the same volume of blood is flowing through less space in your body. In response, your kidneys will pull out excess fluid to reduce your blood pressure, making you have to pee. "A full bladder is a place for additional heat loss, so urinating will help conserve heat," writes Rick Curtis, the director of Princeton University's Outdoor Action Program.
There is no set temperature that will induce cold diuresis, as age, gender, body composition, diet, and even posture can influence whether or not it will occur. In an oft-cited study from more than 60 years ago, researchers found that exercising moderately while exposed to the cold can prevent cold diuresis.
As for cold-water induced urination, researchers believe that a different mechanism may also be at play. The 2006 edition of the book Hypothermia Frostbite and Other Cold Injuries: Prevention, Recognition, and Treatment says rather than—or in addition to—urinating because your body is trying to stay warm, it's possible that the hydrostatic pressure of the water on the skin squeezes fluid from your limbs into your core, from which it is then excreted.
Lead Photo: simonkr/iStock