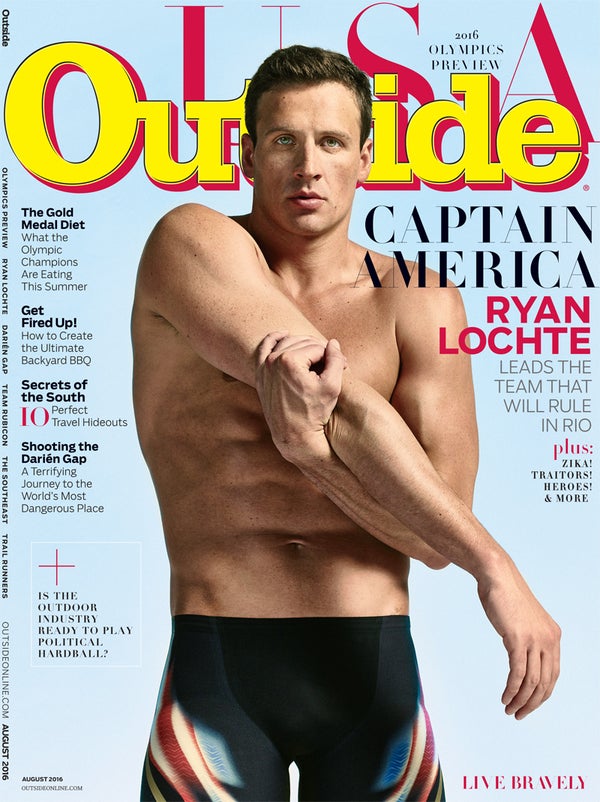 Outside Magazine, August 2016
---
Waiting to Inhale
A dad's first instinct is to protect his child. So freediving together isn't usually high on a father-daughter to-do list. But when the author watched his 12-year-old girl shrink from an active life after she developed juvenile arthritis, he decided they both needed the risk. By Logan Ward
Go (18 Time Zones, Over Seven Days, All to Catch an Insanely Beautiful, Kremlin-Protected, Gargantuan) Fish
On Russia's faraway Kamchatka Peninsula, a few lucky anglers are helping scientists make breakthrough discoveries about giant steelhead, those enormous seagoing rainbow trout that fishermen spend a lifetime chasing. By Grayson Schaffer
Recipe for Disaster
Who better to parachute in when a natural calamity strikes than U.S. military veterans? That's what Marine sniper Jake Wood figured when he founded Team Rubicon in the wake of the 2010 Haiti earthquake. By Kyle Dickman
Skull on a Stake
Encountering human bones on a hiking trail is terrifying—but not entirely out of the question in Central America's lawless Darien Gap. The jungle wilderness connecting Panama and Colombia provides a highway for drug traffickers, guerrillas, and—now more than ever—desperate migrants making their way north. By Jason Motlagh
​DISPATCHES: Olympic Special
The All-American: Ryan Lochte's plan to rack up four more golds.
Primer: Lighter, quicker, catamarans turn sailing into flying.
Performance Enhancer: How swimmer Natalie Coughlin remains a contender.
The Gold-Medal Diet: What powers runner Shalane Flanagan, volleyballer Jake Gibb, and long jumper Brittney Reese.
XX Factor: It's not about the bike for triathlete Gwen Jorgensen
Tech: Paralympic track athletes are upgrading—to BMWs.
Rising Star: Carlin Isles is the fastest man in rugby.
Active Cities: Rio's Olympic complex
The Underdog: Mountain biker Howard Grotts rides in his brother's memory.
DESTINATIONS
The South: Superior cycling, a relentless new Class IV river, unlimited shrimp and grits, and eight more rowdy reasons why this corner of the country is hotter than ever.
ESSENTIALS
Wanted: A techy update of the classic Polaroid camera.
Mountain Bikes: Bigger tires are here to stay.
Upgrade: Grill better. Way Better.
Spectrum: Trail runners for rocks, rain, and rough inclines.
Style: Shoes to walk you from summer into fall.
FIELD NOTES
Colorado's new outdoor czar is a six-time Everest climber fighting for recreation and public lands. Can he help harness the political power of a divided outdoor industry? By Frederick Reimers
Plus
Exposure
Parting Shot