ACSM Names 2015's Top Fitness Trends
Body-weight training most popular; Zumba, not so much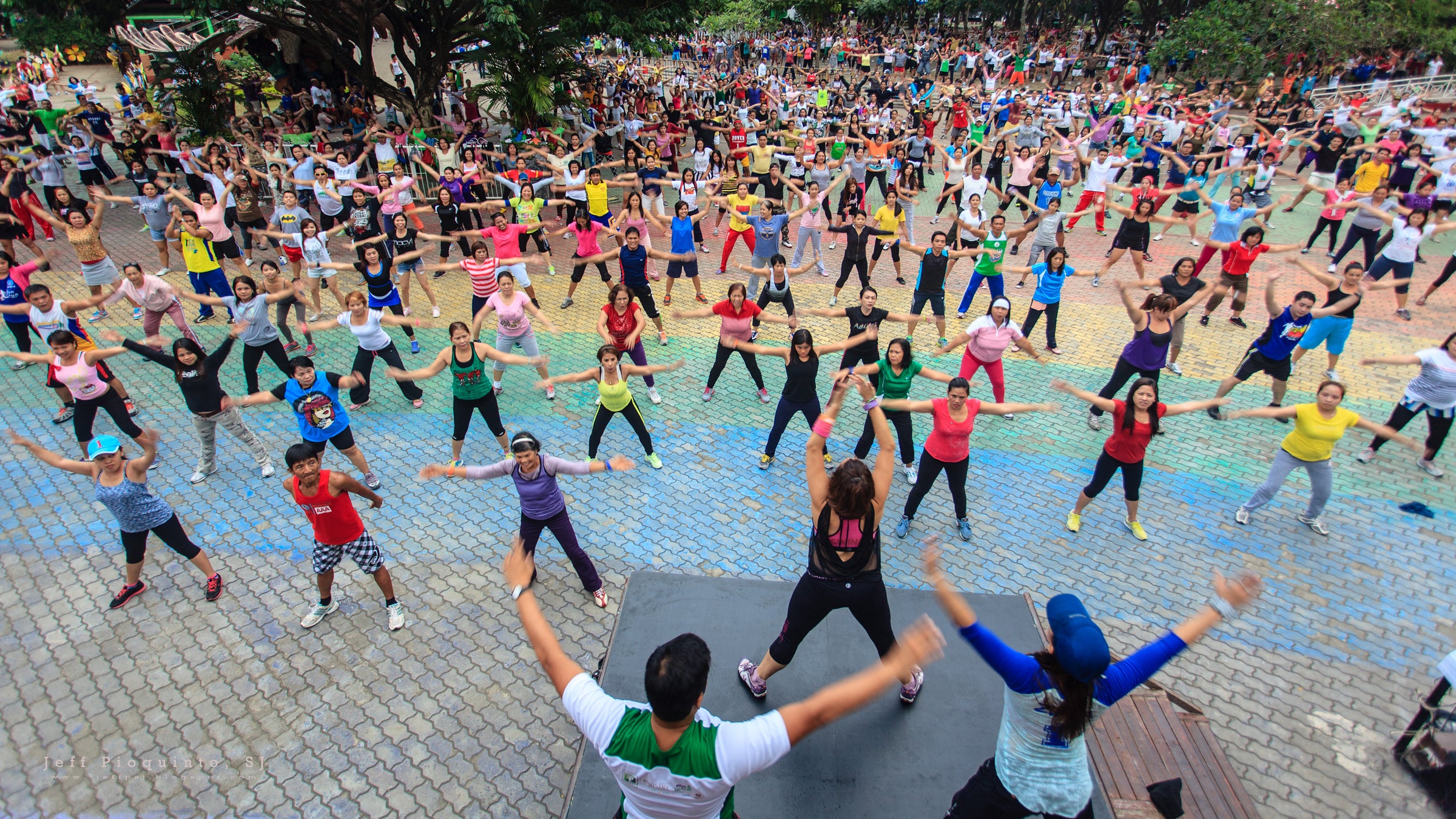 Bro. Jeffrey Pioquinto, SJ/Flick(Photo)
Heading out the door? Read this article on the new Outside+ app available now on iOS devices for members! Download the app.
The American College of Sports Medicine (ACSM) released its 2015 Worldwide Survey of Fitness Trends, showing that body-weight training claimed the top spot from high-intensity interval training last year. Fads such as Zumba, Pilates, and balance training didn't crack the top 20.
Each year, the ACSM canvasses thousands of fitness professionals and releases a report listing the top worldwide fitness trends. The goal is to "help the health and fitness industry make some very important investment decisions for future growth and development," while dismissing some of the passing fads that lack staying power, according to the 2015 survey introduction. Survey author Walter Thompson, a kinesiology and nutrition professor at Georgia State University, wrote that these decisions "should be based on emerging trends embraced by health fitness professionals and not the latest exercise innovation marketed during late-night television or the next hottest celebrity endorsing a product."
Body-weight training, high-intensity interval training, using fitness professionals, strength training, and personal training round out the top five. Outdoor activities, a category encompassing hiking, kayaking, and climbing, came in at number 12. This category has been trending upward since its 2010 debut at the 25th spot. The rise is due personal trainers starting to incorporate more outdoor programs into their routines, according to the survey. Boot camps, like the one T.J. Murphy endured when he enrolled in a three-day Kokoro camp earlier this year, finished the year at number 20.
Some survey respondents believe that the rising popularity of body-weight training and boot camps—which involve little equipment and are therefore relatively cheap—is due to the stagnant economy. An exercise routine like indoor cycling, which requires a several-hundred-dollar stationary bike, may seem less appealing for people on a budget.
"Indoor cycling is very expensive to maintain," Thompson told NPR. "If one of those bikes break, if you can't fix it yourself … you're looking at $100 to $200 to repair something as simple as a pedal."
Out of the 39 trends the ACSM evaluated, the lowest ranking were mixed martial arts, medicine ball slamming, and Bokwa (a cardio/dancing program where participants draw letters and number with their feet).
Lead Photo: Bro. Jeffrey Pioquinto, SJ/Flick