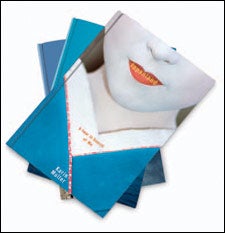 Heading out the door? Read this article on the new Outside+ app available now on iOS devices for members! Download the app.
Japanland

A Year in Search of Wa
By Karin Muller
(Rodale, $24)
Finding George Orwell in Burma
By Emma Larkin
(The Penguin Press, $23)
EVER SINCE MARCO POLO admired Kublai Khan's horses in the 13th century, Westerners have sought to understand the romance, mysticism, and allure of Asia. Following waves of merchants, colonizers, armies, missionaries, and multinational corporations comes the latest crop of seekers, including two American women—one a documentary filmmaker, the other a journalist traveling undercover. In Japanland, North Carolina–based Karin Muller, a black belt in judo, heads to the Tokyo suburbs to find and film the essential, ephemeral Japanese qualities of wa (harmony) and iki (social mores that help lead to wa). Desperate to immerse herself in Japanese society—the key to discovering wa, she's told—she tries everything from riding horses with samurai archers to trekking with pilgrims on Shikoku Island. Her greatest challenge, however, is surviving the severe judgments of her sensei's wife. "She has taken it upon herself," Muller writes, "to turn me from an uncivilized barbarian into a proper Japanese woman. And, for the first time in my adult life, I'm afraid." Muller's engaging, funny voice turns what could have been a superficial picaresque account into a deeper exploration of a Westerner longing to fit in.
In Finding George Orwell in Burma, a Bangkok-based American journalist travels in Myanmar (formerly Burma), a land whose culture is even more impenetrable than Japan's. Emma Larkin—a pseudonym the writer uses to protect her ability to continue reporting in Myanmar—explored the country for nearly two years, avoiding the famously oppressive government's ban on foreign reporters by posing as a tourist. Her mission: to retrace the steps of George Orwell, who spent five impressionable years there serving the British colonial police in the 1920s. That experience, argues Larkin in fine, compelling prose, shaped not just Orwell's first novel, Burmese Days, but also his seminal works 1984 and Animal Farm. Furtively meeting with locals in Rangoon, Mandalay, and rural villages, she finds a dystopia eerily similar to Orwell's totalitarian states, as if the author understood not just the corrupting nature of empire but also the chilling modern-day regime that would replace it. "As long as the military remains in complete control of the country," she writes, "Orwell's words will continue to resonate in Burma." —Florence Williams
Eating Stone

Imagination and the Loss of the Wild
By Ellen Meloy
(Pantheon, $26)
WHEN ELLEN MELOY died suddenly in her sleep last November, at age 58, the American West lost one of its greatest contemporary naturalists. A former artist who turned to nature writing in midlife, Meloy wrote hauntingly beautiful essays on the fragile, hostile landscape of the Southwest's Four Corners region, where she had lived since 1989. In Raven's Exile (1994), she spent a year wandering through Utah's Desolation Canyon; The Last Cheater's Waltz (1999) examined the intertwined history of nuclear bombs and the West. Her third book, 2002's The Anthropology of Turquoise, brought Meloy a Pulitzer Prize nomination. At the time of her death she was finishing Eating Stone, which explores the Southwest through a new lens: that of a band of bighorn sheep. Meloy spent 12 months tracking a herd of 80 wild desert ovis through southeastern Utah, from their late-autumn rut to the "metabolic slowdown" months of summer. "I wanted the bighorns to adopt me, a kind of reverse Bo Peep arrangement," she writes. They didn't go that far, but they did allow her to observe their cliff-climbing games, horn-butting rituals, and moments of play when they popped "straight up in the air like a piece of toast." Sadly, this book may represent both the last writings of Meloy and one of the final records of the desert bighorn, whose numbers are crashing in the face of pests like scabies and predators like mountain lions. More than a mere adventure, Eating Stone concludes Meloy's love affair with the western desert and the wildlife it nourishes. "The mind needs wild animals," she writes. "The body needs the trek that takes it looking for them." —Bruce Barcott
The Man Behind the Ape

Director Peter Jackson's remake of the 1933 classic King Kong—opening in December and starring Jack Black and Naomi Watts—is bringing the 50-foot ape back to the forefront of American pop culture. Living Dangerously (Villard, $25), a biography from film-industry writer Mark Cotta Vaz, aims to give Kong's creator, Merian C. Cooper, his time in the 21st-century spotlight as well. Cooper's life was the stuff of a Hollywood blockbuster: By age 30, in 1923, he'd searched for Pancho Villa in Mexico, been shot down over WWI Europe, and worked as "chief scribe" on expeditions to Africa and the South Seas—in search of "primitive men with tails." In 1924, with cameraman Ernest B. Schoedsack, he followed 5,000 nomads through what's now Iran, creating one of cinema's earliest documentaries in an effort, Vaz writes, to use "movies to popularize exploration." Kong's success put a damper on the globe-trotting; Cooper went on to become a studio mogul and produce more than 48 films. But he never stopped finding new ways to deliver adventure to his audiences. Living Dangerously recounts his over-the-top life with colorful, cinematic detail. —DIANNA DELLING