Between the Lines: Feedback and Notes From the February 2013 Issue
"I like outdoor activities that let you fall asleep while doing them."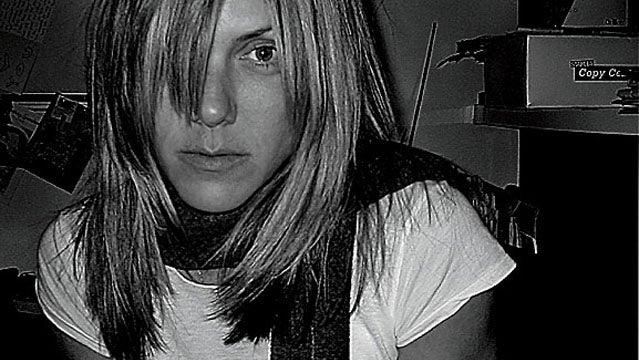 Heading out the door? Read this article on the new Outside+ app available now on iOS devices for members! Download the app.
SHERYL NIELDS

Monta Reel.
World renowned Swedish adventurer Goran Kropp.

Kelly Slater.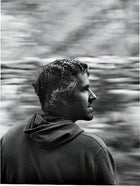 Matt Samet.
"She totally owned it," says the Los Angeles photographer of cover subject Lindsey Vonn ("The Dominatrix"). "Lindsey had more strength in her presentation than some models who are photographed for a living." Nields should know. Her portfolio includes countless celebrity portraits, including Scarlett Johansson, Dita Von Teese, and—for Outside's June 2010 cover—Jack Johnson. Nields, too, is known for her energetic presence. To photograph Vonn, she donned kneepads and crawled around on the floor while the alpine ski racer posed as a boxer in a vintage corset. "She's extreme and she likes the idea of looking tough," says Nields.
MONTE REEL
To report "Welcome to Paradise (Don't Trip Over the PVC)," the story of a handful of members of the deceased Reverend Sun Myung Moon's Unification Church attempting to carve utopia out of a swamp in Paraguay, Reel took a three-day boat ride through the world's largest wetland. "When you meet Moon's followers, they don't come across as wide-eyed fanatics who are trying to convert you," says Reel, of Chicago, whose new book about the discovery of the gorilla, Between Man and Beast, will be published by Doubleday in March. "They have a gift for making something that is actually extreme—building a town in the middle of nowhere dedicated to their messiah, Reverend Moon—seem like the most normal thing in the world. I don't share their beliefs, but what they have accomplished is mind-boggling."
THE THING HE CARRIED
Software engineer Erden Eruc spent five years walking, biking, and rowing the globe ("Around the World in 1,026 Days"). Only one object made it through every leg of the 37,000-mile journey: a quarter-size basalt rock.
"A friend of mine, Goran Kropp, fell and died while I was belaying him up a climb. A week later, I returned to where he had fallen and picked up a little stone covered in his dried blood. That rock came with me—in my chest pocket, in a pouch on my handlebars, in my raft—around the world. The blood has long since worn off. Someday I will plant it atop Everest."
THE TALLY
What Outside readers sounded off about this month:
NOT FEELING IT
A few items decisively omitted from this year's Editors' Choice list ("This Is Good"):
Thumb rings
Yoga on SUPs
Overengineered water bottles
Flat-brimmed caps
Ryan Lochte's Twitter feed*
*"I think it's about time for another fan phone call to someone from Lochte Nation!"
BY OUR CONTRIBUTORS
"One clear, sterile autumn morning—September 2006, to be exact—a hand not entirely my own but that nonetheless belonged to me smashed a beer bottle against a rock wall I once climbed in Rifle Mountain Park. It hunted a shard of glass. The hand, once rough with climber callus and ropy with veins, had withered sickbed soft and pallid. Now it had designs—a theatrical slashing at the wrists—on its paranoid and bloated host." —From Death Grip: A Climber's Escape From Benzo Madness (MacMillan, $25), Matt Samet's new memoir about his addiction to climbing and prescription drugs, which began as an Outside story ("Beauty in the Breakdown," June 2010)
THE NEXT KELLY SLATER
We're certain John John Florence will be the one to take the 11-time champ's throne ("The Heir"). Of course, we've flubbed it in the past. Here's a look back at the surfers Outside anointed (prematurely, it turned out) as the sport's next great.
Mick Fanning
Outside said: "The best surfer in the world not named Slater or Irons." (December 2007)
Verdict: Two ASP titles
Bruce Irons
Outside said: "At some point a world title doesn't seem unrealistic." (April 2006)
Verdict: Starting to seem unrealistic
Jordy Smith
Outside said: "He'll be the next great champion—if he can just grow up." (December 2010)
Verdict: The Peter Pan syndrome continues
FEEDBACK
LOVE AND TERROR
In our December issue we published "Honey Stinger," the story of eco-activist Eric McDavid, who planned a bomb attack with the help of an alluring FBI informant and was sentenced to prison for 20 years. Was McDavid set up? Readers responded fiercely to the story.
Outside readers should take an interest in all types of eco-activism. I don't condone terrorism, but I dislike entrapment even more. In the case of McDavid, that's what it is.
JIM KELLER, ONLINE
While there is certainly no problem, legally or morally, with peaceful protest or dissents, acts of terrorism—ecological or otherwise—are illegal and despicable. Why do eco-activists like McDavid think they can trump others' rights? If someone is so morally shallow and suggestible that all it takes is a word of encouragement, they are not activists, they are anarchists, and must be dealth with quickly and severly.
DON MOORE, ANDERSON, SOUTH CAROLINA
Legal questions aside, what a terrible allocation of resources this sting operation was.
TOM ELLETT, ONLINE
MOUNTAINS OUT OF MOLEHILLS
There's no place better to learn to ski than on artificial snow cranked out on three-turn runs in the Midwest ("Elevation 860"). However, you failed to mention Granite Peak, in Wausau, Wisconsin. It has over 70 runs, night skiing, eight lifts—two of which are high-speed—and a whopping 700 feet of vertical.
MATTHEW HATTENHAUER, WAUSAU, WISCONSIN
YOUR BRAIN ON NATURE
"Take Two Hours of Pine Forest and Call Me in the Morning" was awesome. I've wanted to visit Japan for a long time, and the article only strengthened my desire. The problem is that you made me Google Chichibu-Tama-Kai National Park to find pictures of how beautiful it is. Photos of that would have been truly medicinal.
MATT AUBIN, KINGSTON, RHODE ISLAND
The science makes sense, given how good it feels to be outside. But you didn't mention seasonal differences. With winter here, can we expect the same benefit from skiing through trees covered in snow?
BRIAN MERRITT, WESTFORD, MASSACHUSETTS
Good question, Brian. As the story pointed out, subjects in a Toronto study enjoyed cognitive benefits after a brisk winter walk. And the Norwegians have a term—idraet—for the elevating effects of skiing, which, as explorer Fridtjof Nansen wrote, can give "vigour and exhilaration to mind and body alike."