Cyclists: Motorists See You as Moving Targets
The roads are dangerous. But the real hate happens on social media. And it's both disgusting and scary.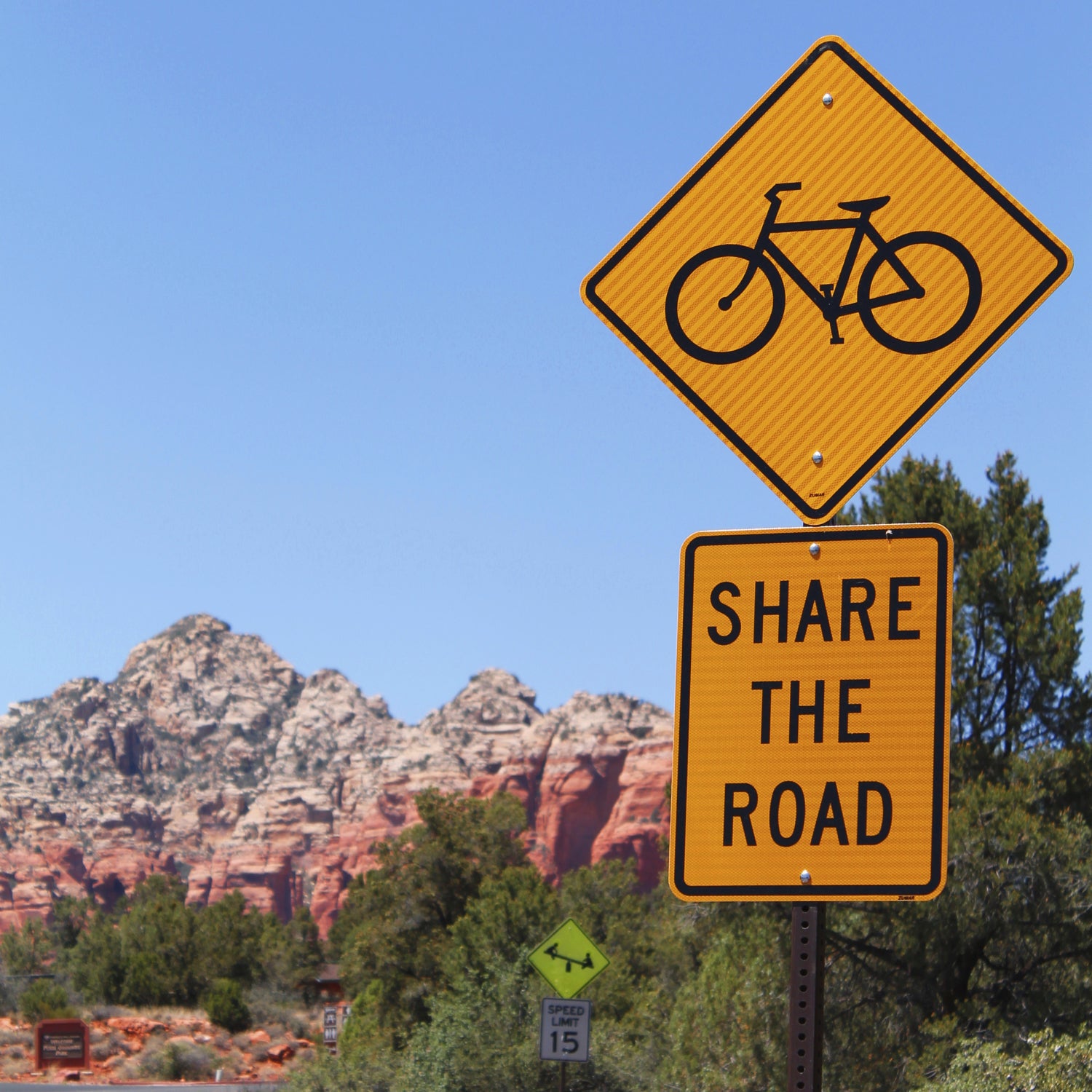 SKByers/ThinkStock(Photo)
Heading out the door? Read this article on the new Outside+ app available now on iOS devices for members! Download the app.
Late last week, a young woman from Danvers, Massachusetts, tweeted something that had cyclists and non-homicidal people up in arms: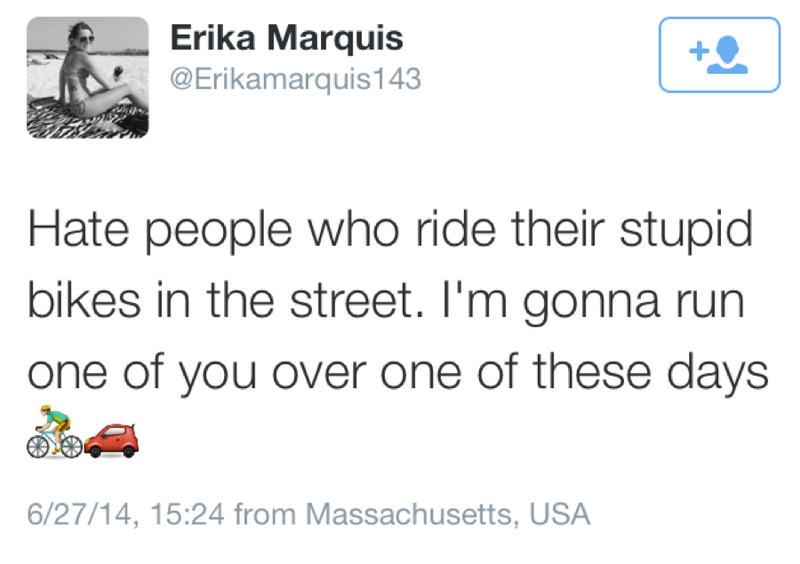 Thanks for the emoji visual, @Erikamarquis143. Unfortunately, this tweet is just the latest edition of cycling hatred spewed through social media. Take Emma Way, for example. Last year, the 21-year-old pixie-faced blonde from the UK tweeted this gem:
Way had swiped a 29-year-old with her side mirror, "sending him off the bike and into the trees where he was banged up, but wasn't seriously injured," Jalopnik reports. Way didn't stop, and the cyclist only came forward to cops after Way's tweet went viral. (He didn't want his girlfriend to worry and start putting his bikes on eBay.) Way repented—after local police found her tweet and she was suspended from her job.
Then there's Keith Maddox, the 48-year-old man from Alabama who released a series of videos in which he filmed himself endangering cyclists earlier this year. Local police found his posts, too, and charged him with a misdemeanor for reckless endangerment. 
So what's with these people? Many experts have tried to pin down just what it is about the bicycle that ignites so much rage in drivers. What creates that us-versus-them mentality that some experts have likened to racial discrimination? 
As Bath University's traffic specialist Dr. Ian Walker wrote in The Psychologist, drivers overgeneralize cyclists' "negative behavior and attributes—'They all ride through red lights all the time.'" They never follow the rules! They're always causing accidents! Those constant generalizations make it "hard to escape the conclusion that something of this sort is going on."
But statistics tell another story. As The Guardian reports, according to "research published in February this year by Monash University, in accidents between cyclists and motorists, the motorist was found to be at fault 87 percent of the time." And drivers run red lights, too. Frequently. According to the Insurance Institute for Highway Safety, in 2012, "683 people were killed and an estimated 133,000 were injured in crashes that involved red-light running." All of this hatred toward cyclists assumes drivers always follow the rules. 
I have another theory I'd like to add to the mix. People like to categorize other people. It makes life easier. As About.com psychology writer, Kendra Cherry, explains,
In the social categorization process, we mentally categorize people into different groups based on common characteristics. Sometimes this process occurs consciously, but for the most part social categorizations happens automatically and unconsciously…Using social categorization allows you to make decisions and establish expectations of how people will behave in certain situations very quickly, which allows you to focus on other things.
People seem to have a tough time creating new categories for things that already exist. Like cyclists. In most states, lawmakers have decided to categorize them as vehicles. This makes drivers feel violated when they see a cyclist breach an auto law. But a bike isn't a car. Cyclists are much more nimble and have greater sensory perception on the road. The damage they can do to other people, in almost all cases, is much less than any vehicle could. 
If drivers and lawmakers were able to see cyclists as they truly are—an entirely separate category of transportation that's neither car nor pedestrian—perhaps the hatred would subside. Creating bike lanes is a start, but there's a long way to go before cyclists bust out of their current social category, created in a car-centric society, of a hate-worthy nuisance.
Lead Photo: SKByers/ThinkStock