The Daily Rally
Andrew Bernstein Chooses His Own Recovery
A hit-and-run left the cyclist unable to stand on his own two feet—until he decided he could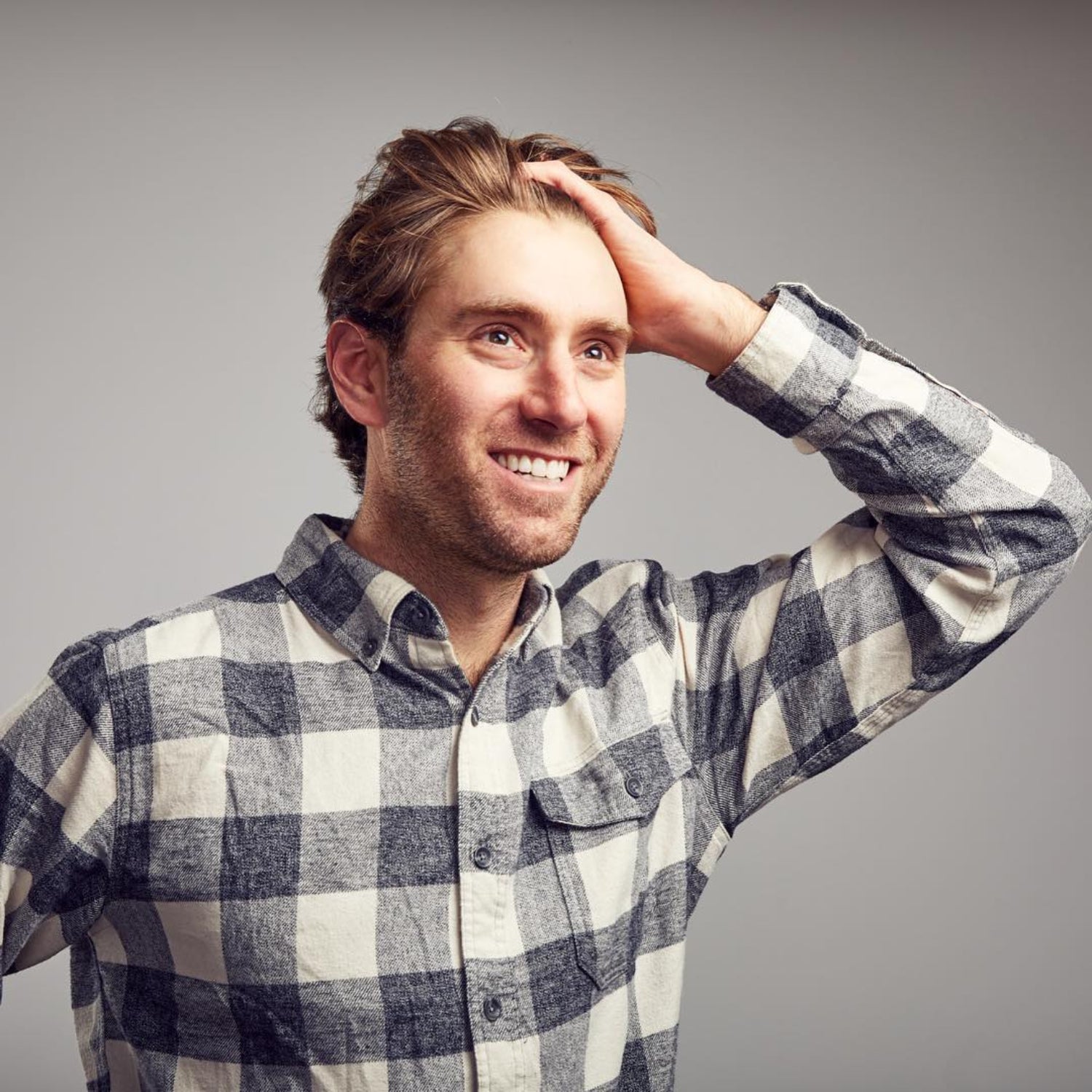 Courtesy Andrew Bernstein
Heading out the door? Read this article on the new Outside+ app available now on iOS devices for members! Download the app.
Andrew Bernstein told his story to producer Ann Marie Awad for an episode of The Daily Rally podcast. It has been edited for length and clarity.
I was trying to get back into the gym and I was working out, from a seated position in the wheelchair, but I was just not used to moving around again, and everything was out of balance.
It was scary, because every time I couldn't stand up, It was a reminder of how weak I was, and how much my body had changed, and how much my life was going to change going forward.
Everything was hard.
I am better known as Bernie. I'm originally from Brooklyn, New York, and I've lived in Colorado since 2018.
I am a PR and marketing professional, and I work for the virtual cycling platform Zwift.
For a lot of my adult life, I was an amateur bike racer, and had a lot of passion for cycling and riding and racing bikes. Now that I'm no longer actively racing, I still ride a lot, and I'm very passionate about it, but I also have a passion for just being outside and hiking.
In 2019, I was the victim of a hit-and-run, and survived pretty traumatic injuries, including a lot of broken bones and collapsed lungs and internal bleeding.
I suffered a spinal cord injury, which resulted in paraplegia. My left leg is now paralyzed, and it also affects my bladder. Whenever only one side of your body's impacted, you get all these imbalances. So I live with a lot of chronic pain as a result of my spinal cord injury.
I was hospitalized for three months and then I went home with his new paraplegic body and, and had to spend a lot of time learning how to get in and out of the car, and get into the house, and use the bathroom, take a shower. All basic things that you have to relearn when your body no longer functions as it did.
There were a lot of challenges, but one of the ones that has stuck with me as the hardest to overcome was learning how to stand.
When I was in the hospital, I was largely using a wheelchair. And when I was discharged from the hospital, I had been given a leg brace called a KAFO, which stands for knee, ankle, foot, orthotic.
When you don't have any strength around those joints and the muscles around those joints, the brace can keep your leg rigid. It almost becomes like a peg leg, and you can put weight through it.
I was learning how to walk with that, and I was getting along pretty well, but they still tell you "Listen, when you're out in the world, you're on the sidewalk, you're getting in and out of the car, sometimes slips and falls happen." So it's important before they let you leave the hospital that you know how to get yourself back on your feet.
The way that I did that was with a physical therapist in the hospital. She would get out a wrestling mat, and she'd have me transfer to the floor, that's the physical therapy term, transfer.
I'd get down to the ground, and then we'd try all these different methods of standing. Sometimes she would grab me by the waist of my shorts and haul me up to my feet. I didn't quite have the strength to get there. I had all these weird imbalances, and my muscles were super atrophied. I had previously been bed bound for two months. So sometimes just the act of standing would be painful. I'd wrench my back, and then I wouldn't wanna try again for days or weeks.
Finally I was coming to the end of my time at the hospital. Being in the hospital is terrible, but at the same time there's a huge amount of support, and that particular hospital was well staffed and the staff there was very caring and very supportive. This process of learning how to stand was daunting because not only was there a physical challenge, but it was also like every time I did it was a reminder that I'm taking a step towards leaving this very supportive environment.
But it eventually got to a point where it's like, OK, it is time. I shouldn't be here anymore. I'm well, or I'm well enough. I'm occupying a bed that could be used for someone who needs it more. Plus, you wanna go home, you wanna be with the cat.
I realized I really did need to learn this skill if I wanted to be able to exist in the community. So, I was practicing with my physical therapist, her name was Natasha. I just remember one day, close to the end of my time where I was like, "OK Natasha, I really need to get this down. Let's try it." I think I know the right positioning for my hands and I think I know the right position for my feet and I think I know exactly what to do this time. So, I got transferred to the floor on the wrestling mat, and got my feet all set, and got my crutches set so I could lean on them, and started to get myself up. I didn't quite make it, and fell back to the ground.
Natasha knew from all of our previous tries that oftentimes, I was one and done. And she asked if I wanted to try again. I was like, "Yeah, I do." And I stood up for the first time.
Natasha asked me what I had done differently and I just said, "Natasha, I just decided to do it this time."
I think that moment will always stick with me because it taught me that mindset was such an important part of everything in front of me. And that was very important because getting back on my feet was just the early part of this recovery. And since then, I've decided that I wanted to ride again, and I do ride again.
I decided I wanted to hike a lot, and I figured out how to do that. And I've been able to drive my recovery by setting goals and then deciding what I want to do, and then working backwards and figuring out the steps that I need to take to get there. And that's been very helpful to me.
It's helped me accomplish a lot of things despite, or maybe even because of, my paraplegia, my spinal cord injury.
I think the single biggest lesson was just that I had a choice. I could choose to wallow, and certainly I met a lot of people who had made that choice. Or I could choose to move forward. And that's enabled me to have a strong recovery. And I'm very grateful.
I'm relatively new to this. I've been injured for four years, and I've had the great privilege to speak to both people who are newer in their injuries and also people who have been in it way longer than me.
This is advice that I've been given and also advice that I've given to others: You should approach it with curiosity. I think our natural inclination is to be scared and depressed and fearful. And that's completely understandable. I definitely was in those spaces at times, and still am. But I think what I've come to learn is that if you're curious about what this means for you, if you're curious about what you can do that makes your body feel good, and what you can do that maybe helps you improve. If you're curious about what your life looks like now, and what it can look like, those are all things that I think can help you focus on the right things and improve.
Some people with spinal cord injuries will not see a physical recovery. I'm very fortunate that my injury has these things go relatively minor, so I've been able to recover. That's not the case for everyone, but I do think that any person with this type of injury can try to think about how they will move forward in their world, and how they will continue to be an engaged member of their community and continue to enjoy life.
And I think we can all do that. And it just takes a little bit of work, a little bit more work for a person with a disability to do so than an able-bodied person. But it's possible for all of us.
Andrew Bernstein is an elite track cyclist and marketer in the outdoor industry. He has also written about his recovery on outsideonline.com. You can follow him on Twitter @bernietweets.
You can follow The Daily Rally on Spotify, Apple Podcasts, or wherever you like to listen. Subscribe to our newsletter and nominate someone to be featured on the show.
Lead Photo: Courtesy Andrew Bernstein
Trending on Outside Online