Sponsor Content: Bosch eBike Systems
There's Never Been a Better Time to Buy an E-Bike
Whether you're looking to ditch your car, haul kids or cargo, or simply add some oomph to your next mountain, road, or gravel bike, there's a perfect e-bike for your lifestyle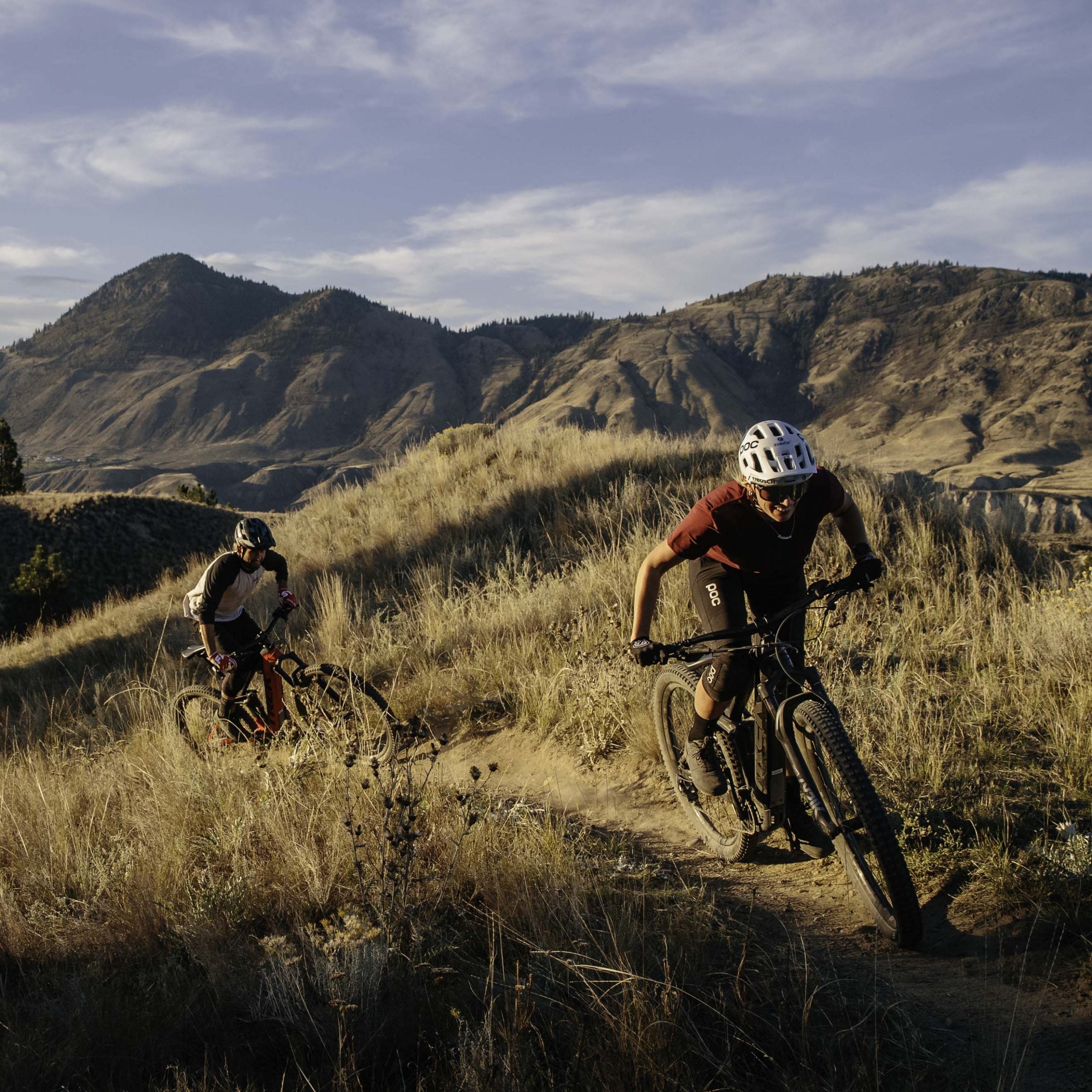 Here's the thing about electric bikes (e-bikes): whether you're a lifelong cyclist or a new rider, they can be a real game changer. That's because the extra oomph opens up all sorts of new possibilities. You can more easily navigate traffic and busy roads. Haul more of your favorite stuff—be it kids, cargo, or pets—around town. Zip to work quickly, and without arriving all sweaty. Or simply pursue new adventures, be it deep into the mountains on fire roads or with longer loops on pavement. The bikes are also getting better—easier to handle, lighter, more reliable, and more fun to ride. And, because battery technology is also getting better, you can extend your range even farther. So where to start?
The e-bike market is littered with torque and wattage discussions, but it's best not to get too bogged down with all the technical talk. Today's pedal-assist bikes make for an incredibly natural ride experience and the best choice you can make is to get a mid-drive (vs. a hub-drive) motor. Positioned directly in between the pedals at the bike's bottom bracket, the latest mid-drive motors from companies like Bosch keep the bike's center of gravity low, resulting in a more balanced and natural ride. And, because a mid-drive motor works synergistically with the bike's gears, it's more efficient than a hub-drive, translating to a longer riding range per charge. The upshot? All you really need to do is figure out what type of e-bike might best suit your lifestyle (cargo/utility, commuter, eMTB, or e-road bike) and then head to your local bike shop and test drive a few from the brands you know and trust.
Cargo and Utility Bikes
Overview: Whether you're looking to haul kids, pets, or groceries (or all three), there are three main styles of bike in this category. The first are front-loader bikes, also known as "long johns," which suspend a cargo box between the rider and the front wheel. They look like they'd be hard to handle, but because the center of gravity is low, that's a misperception. Next up is the "longtail" e-bike, a U.S. invention where the kids and supplies sit behind you on benches, in bike seats, and in the countless racks you can add on. Between the long johns and longtails you have midsize utility bikes, such as the Tern GSD & HSD. They're nearly as capable at hauling, but because they're smaller and often can be stacked vertically in an elevator or a studio apartment, they're of special appeal to urbanites.
Pro Tip: "Try to think about what your needs might look like in the next five years," says Jocelyn Vande Velde, head of marketing with Bosch NA. "A commuter e-bike with a baby seat on it might be fine for now, but what about when you're shuttling a six- and an eight-year-old? Many of the best cargo bikes"—like the Benno Boost E—"are modular and scalable."
The Motor: Cargo bikes perform best with motors with ample low-end torque to get the bike off the line at stop signs. Look for a torque-sensor-equipped motor like the Cargo Line drive unit (essentially the assist is tuned so it feels more like natural pedaling) with 85 newton-meters of torque.
Commute
Overview: Commuter e-bikes still account for the bulk of the market—and for good reason. Like all e-bikes, they increase your range of travel, which can mean the ability to make bike commuting over five miles a daily affair. For road commuters, a Class 3 bike (fast, with a max speed of 28 mph, but no throttle, so it's bike-path friendly) is the ticket. But don't overthink speed. Because of the power assist, you don't necessarily need to put on slick tires to go fast. Instead, opt for a wider option, like a two-inch-wide tire with a fast-rolling centerline and side knobs, that will also provide secure grip on gravel paths and rougher pavement. Don't need a bike built for commuting but still want to bop around town? Look for a similar style of electrified city bike but opt for less torque. Forty to 65 Nm is all you need to zip up hills.
Pro Tip: "There's no need to pigeonhole e-bikes into restrictive categories," says Doogie Roux, a bike racer, bike-share advocate, and micro-mobility expert in Houston. He outfitted his e-city bike with two large panniers in back, effectively turning it into a streamlined, all-purpose, go-anywhere ride. He's found so much joy in e-bike commuting, in fact, that he ditched his bike-racer purist mindset and now advocates for e-bikes as a way to open up cycling to a more diverse populace.
The Motor: The key here is to get a motor with the right amount of power for how you want to ride. Bosch's Active Line Plus drive unit has 50 Nm of torque for that casual around-town riding, while the Performance Line Sport culminates at 65 Nm and up to 28mph for dedicated commuters looking to go closer to the speed of traffic in bike lanes and on shoulders. The best part? Unlike the higher-torqued motors on cargo and eMTB bikes, the brand's commuter systems run nearly silently.
Mountain/Road/Gravel
Overview: Riding e-bikes for fun and adventure has been the norm in Europe for years, but North America is finally catching up. Wherever you have legal trails—they're now allowed on nearly 40 percent of trails in national forests and grasslands, and apps like Trailforks indicate which specific trail systems allow them—you're seeing widespread adoption. It also helps that eMTBs are getting lighter, nimbler, and more powerful, making them more enticing for everyone from new riders to pros. "eMTBs are also the best adventure tool ever invented," says mountain biking legend and Bosch ambassador Mark Wier. "You can throw them over your shoulder. Climb up steep ravines. And take car shuttles out of your routines."
Riding an e-road bike and an e-gravel can be similarly transformative experiences—instead of racking the bike on the car, you can now bike commute to your road ride. Or double the length of your next gravel ride. Everywhere you look, in fact, the tarmac and dirt roads are now seeing older riders out with their children; those with medical conditions riding again with friends; and elite athletes and their coaches incorporating e-road bikes into their moto-pacing, a training technique in which roadies hone their power by drafting behind motorized vehicles. "I would guess there's not a professional cycling team that isn't using e-bikes," says Bosch product expert Steven Sheffield. "Nobody wants to be going hard behind a scooter puffing exhaust."
Pro Tip: "No matter what category of bike you're interested in buying," says Karen Weiner, co-owner of The New Wheel e-bike shops in California, "two things hold true. Don't underbuy—cheap e-bikes don't feel, perform, or last like high-performance bikes. And take some test rides. You'll know quickly if an e-bike puts a mad grin on your face."
The Motor: As with a cargo bike, a mountain bike needs more low-end torque to help get it rolling. Bosch's Performance Line CX motor has an eMTB mode that reads your input and adds power accordingly—allowing you to set it and forget it. On the e-road side, the same amount of torque (85 nm) is specially metered to kick in the most when on climbs and at high speeds on the flats.
---
Motors, displays and rechargeable batteries from Bosch eBike Systems deliver outstanding technical quality and work seamlessly with the most reputable electric bike brands in the world. Trust Bosch to be by your side as you have fun, stay fit, save money and reduce your carbon footprint.